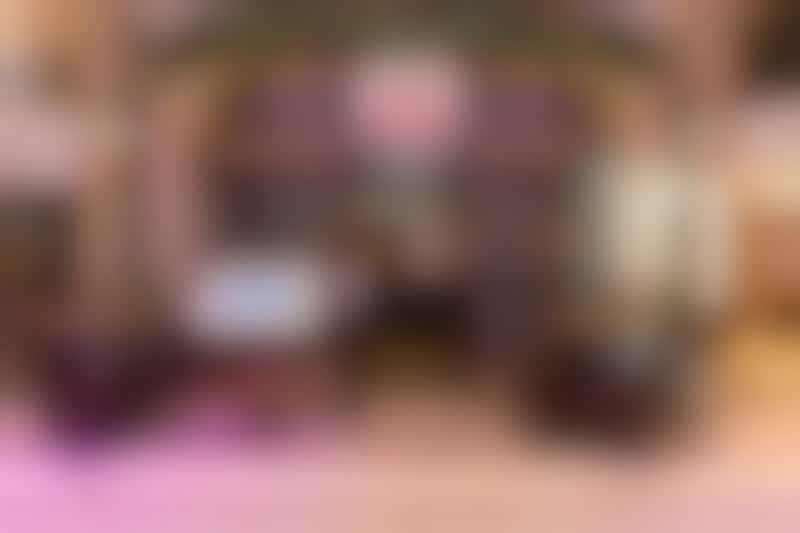 Michael's Genuine Pub on Anthem of the Seas (Photo: Cruise Critic)
An extensive menu of craft beer, specialty cocktails and gourmet grub awaits at Michael's Genuine Pub on select Royal Caribbean cruises. Helmed by James Beard Award-winner Michael Schwartz, the gastropub -- found on two ships -- keeps the drinks flowing and the food cooking day and night, right in the middle of all the action.
---
Ambiance
Michael's Genuine Pub evokes a classic pub-style setting, with dark woods, leather accents and high-top tables supported by rustic barrels. The venue is casual and laid-back, but its location in each ship's Royal Esplanade (a central walkway lined with restaurants, bars and shops akin to the Royal Promenade found on other ships) brings in a lively energy. Passengers pass through the area at all hours of the day; it's also a great spot to watch for an impromptu flash dance or parade taking place on the Esplanade.
The pub has plenty of space and seating, ranging from two- to four-person tables, booths, high-tops and stools at the bar indoors, as well as additional high-tops outside the entrance. Don't worry about missing anything exciting if you're sitting inside; the walls are lined with glass so you can peer out over the Esplanade.
Want to keep tabs on the week's football games? Michael's Genuine Pub is equipped with flat-screen TVs that stream the NFL, as well as other sporting events.
---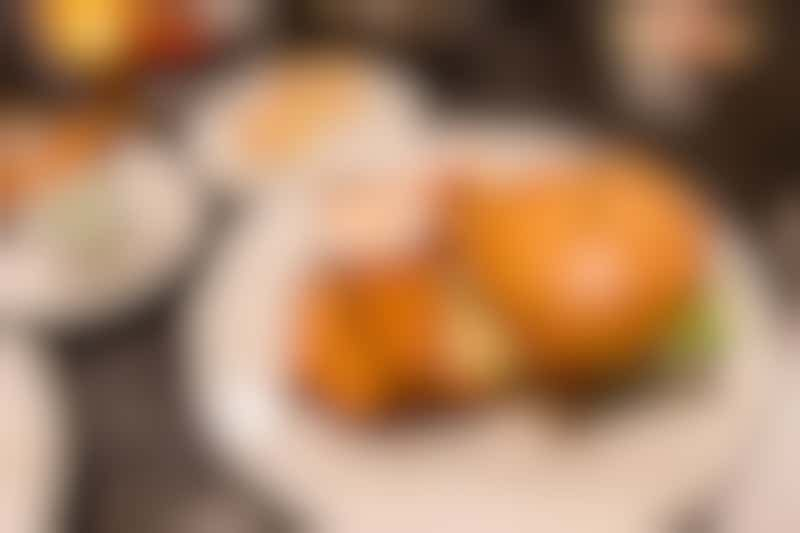 Food at Michael's Genuine Pub (Photo: Cruise Critic)
Meals
Anthem of the Seas is the only ship to offer food. Developed by Schwartz, best known for his award-winning restaurants in Miami, the menu consists of high-quality comfort foods divided into four categories: snacks, the pub board, plates and sweets.
Snacks include a jar of pickled vegetables, polenta fries and falafel; the board offers a variety of cured meats and cheeses; plates include venison and onion pie, grilled salmon and a burger with "secret sauce"; and sweets range from peanut butter pie-in-a-jar to panna cotta-marinated berries.
Beer lovers at Michael's Genuine Pub can enjoy a diverse selection of craft brews, such as Brooklyn Lager, Dogfish Head 90 Minute IPA and Bear Republic Racer 5 India Pale Ale. (Bear in mind: Offerings vary by ship.) The venue even offers an exclusive Michael's Genuine Home Brew.
Additionally, classics like Blue Moon, Corona and Stella Artois can be ordered by the bottle. Any beer can be ordered in a souvenir glass, for an extra $7.
For non-beer drinkers, the gastropub also offers a small menu of wine (red, white, rose and sparking) and cocktails, including a house-mix Bloody Mary, gin and tonic and Bulletproof Manhattan with bourbon and rosemary-infused cherries.
Michael's Genuine Pub is open from 11:30 a.m. to 1 a.m.
---
Price
All pricing at Michael's Genuine Pub is a la carte. Snacks cost between $3 and $5; anything from the pub board is $12, plates are $12.50 each and sweets cost $4 a piece.
Beer starts at $7, house cocktails cost $13 each, and wine averages about $17 per glass (almost all wines are available by the bottle).
---
Michael's Genuine Pub
Editor's Note: Menus are samples only and are subject to change by ship and itinerary.
Which ships have Michael's Genuine Pub?
Anthem of the Seas

Quantum of the Seas
See photos of Michael's Genuine Pub on Anthem of the Seas.
Show Royal Caribbean Prices