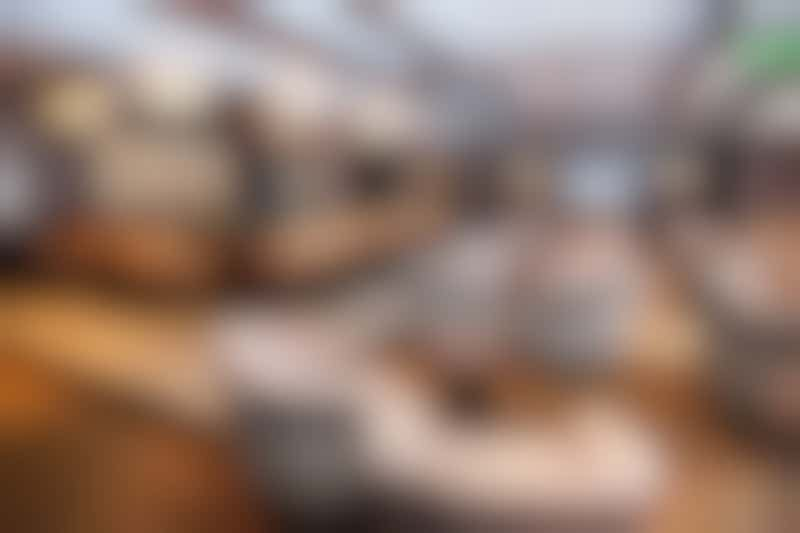 Michael's Club on Celebrity Reflection (Photo: Cruise Critic)
Once a craft beer bar, Michael's Club on Celebrity Cruises has been elevated fleetwide to Suite Class status. Now a members-only lounge, Michael's is the private enclave of cruisers staying in any of Celebrity's suites. Whether you're looking for a quiet space to plan a day in port or enjoy a glass of port, Michael's is there to accommodate top-paying passengers with coffee, cocktails and concierge service.
Ambiance
Celebrity's Michael's Club feels a bit like a library mixed with a cigar room; the wood is dark, the lighting is low and the general vibe is quiet and clubby. Patrons tend to be older couples, with a few families mixed in. The room, behind closed doors, certainly feels elite, but could benefit from more natural light.
Tons of seating comes in the form of leather chairs and couches you can sink into; there are also high tables with cushioned stools. A grand piano is usually found within the lounge, and at least once or twice per sailing, a pianist will entertain with some tunes during happy hour. Cabinets with books and games might line one wall.
A bar is located in each lounge, although some are simply service bars while others provide seating for members to gather 'round and socialize. There is a flat-screen television in the middle of the room, typically above a fireplace, but we never really saw it in use. Instead, occasional news would play on mute in the background, or the television would be used for presentations on future cruises or destination lectures. The bar at Michael's Club closes around 11:30 p.m. or midnight each night, depending on the crowd.
---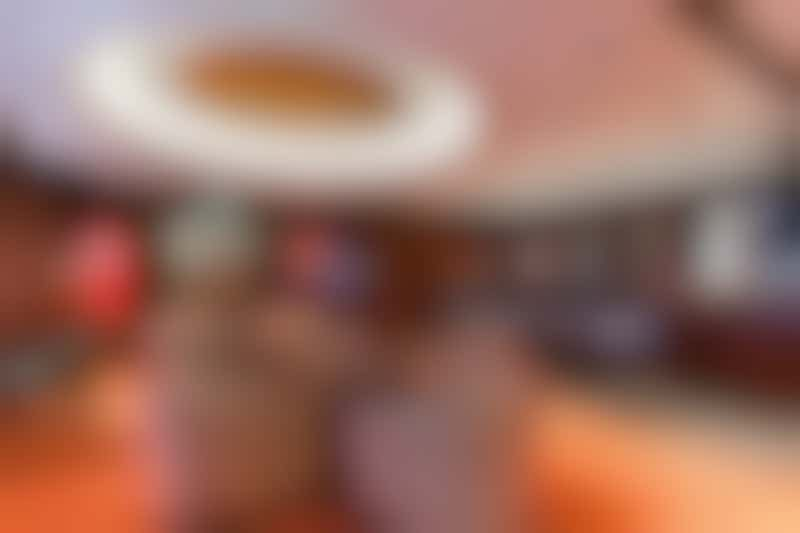 Michael's Club on Celebrity Equinox (Photo: Cruise Critic)
What's Included?
From the moment you embark, your Suite Class concierge will be available to answer any questions, make restaurant reservations or arrange activities for you in port. A desk is located within Michael's Club, and office hours are held twice a day, although a number is given to reach your concierge at any time.
Every morning a light breakfast is served -- including fruit, small bagels and lox, and cucumbers with cream cheese -- from about 7:30 to 10:30 a.m. A Nespresso machine sits on the bar, meaning cappuccinos, lattes and other coffee drinks are available around the clock (just ask your bartender). In the afternoon, sneak a cookie (or two) from a few jars on the counter.
Perhaps the biggest perk is free drinks -- wine, beer and basic cocktails (not always the complicated concoctions found on menus around the ship) are free flowing upon request. Every evening from 5 to 8 p.m., a plate of hors d' oeuvres is brought to each table for light pre-dinner snacking. (Just don't forget that suite passengers also receive canapes in their room each evening.) While no one will really stop you from leaving drink in hand, bar staff encourage you to consume your complimentary beverages within the club.
A few events are held in Michael's Club each cruise, and invitations will be sent to each passenger's cabin. Gatherings include an exclusive cocktail hour with the captain and senior staff, and a Champagne high tea before sailaway on the last port day (complete with musical accompaniment and free of charge).
---
Price
Celebrity Cruises' Michael's Club is complimentary to all suite passengers.
---
Ships
Michael's Club is available on:
Celebrity Eclipse

Celebrity Infinity

Celebrity Reflection

Celebrity Solstice
Show Celebrity Cruise Prices