The almost 3,000-mile-long Mekong River, flowing from China through Laos into Cambodia and Vietnam, is one of the world's mightiest rivers. As seen on this Mekong River cruise map, most cruises in the region generally focus on the easier-to-navigate Lower Mekong, traveling between Siem Reap in Cambodia and Ho Chi Minh City in Vietnam.
Highlights of a Mekong River sailing include visits to Ho Chi Minh City, Vietnam's largest city, with its blend of old and new; Siem Reap, the home of Angkor Wat and other temples; and Phnom Penh, the capital of Cambodia, with beautiful landmarks like the Royal Palace and Silver Pagoda, as well as darker sites from the past, such as the Killing Fields used by the Khmer Rouge during their rule. Cruisers can expect to see beautiful rice paddies, ancient temples, lively floating markets, small villages, bustling cities and former royal residences on a Mekong River cruise.
Countries Visited
Standout Ports
Ho Chi Minh City

Siem Reap

Phnom Penh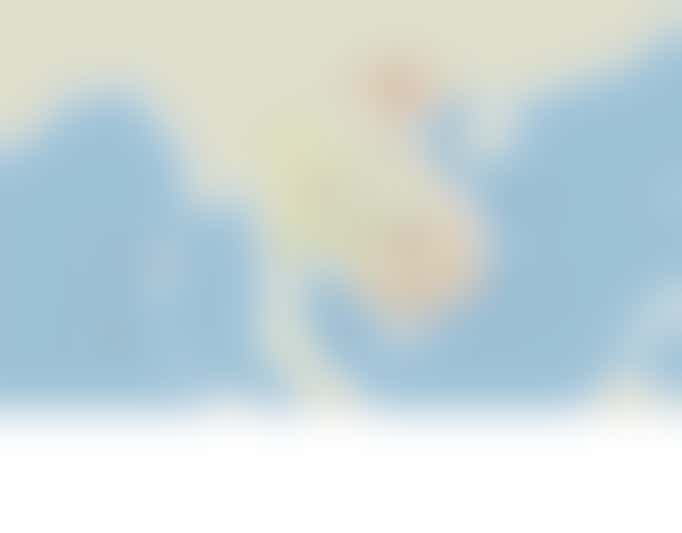 Reasons to Go: With stops in cities like Ho Chi Minh City, Siem Reap and Phnom Penh, along with visits to small remote villages on the river, a cruise offers travelers a good blend of old and new, small and large. Cruisers will certainly hear about Vietnam War history and about the brutal Khmer Rouge regime in Cambodia, but they will also get to see gorgeous palaces and bucolic river settings that seem untouched by time.****
Who Would Love It: To get a glimpse into remote lands filled with small villages and ancient temples, as well to glean a small understanding of a region with such a complicated past, a cruise on the Mekong is an excellent and comfortable way to get an overview. For those interested in Vietnam War history, Ho Chi Minh City is a must, while the small floating villages and secluded mountaintop monasteries along the river give visitors a look into daily life. A visit to a school or farm is a popular cruise ship activity and is often a high point for passengers. The Angkor Wat temple complex in Siem Reap is an incredible UNESCO World Heritage Site.
Who Wouldn't: Anyone with mobility issues will have to seriously assess their fitness level. Tours and excursions invariably include lots of walking, often on uneven surfaces and often with lots of stairs to climb. The ever-present intense heat can also be a problem for some.
More Information