6. Angelo Auriana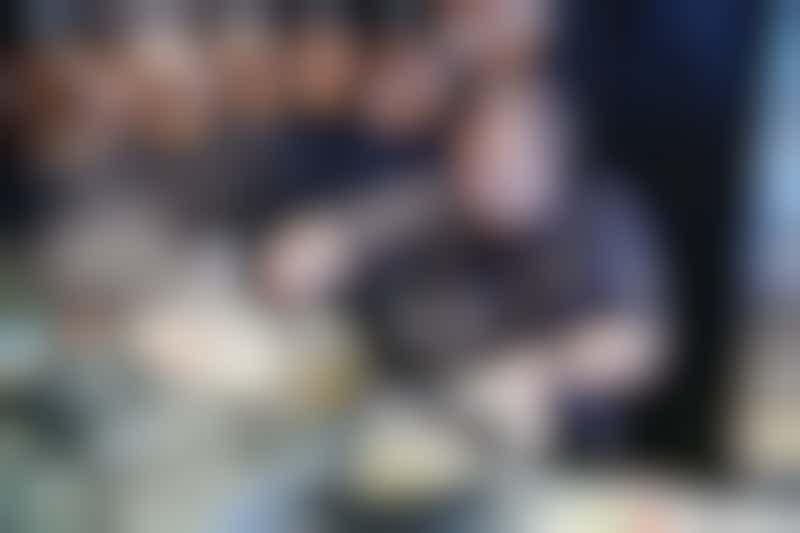 Angelo Auriana (Photo: Princess Cruises)
Specialty: Italian
Known for his innovative use of seasonal produce combined with traditional cooking techniques, Angelo Auriana is passionate about northern Italian cuisine. Graduating from the San Pellegrino Hotel School with honours at age 17, it wasn't long before Auriana opened his first restaurant. After establishing himself in Italy, he moved to the United States in the mid-80s to introduce Americans to the Italian cuisine from the region where he grew up.
Auriana has received a diploma from the mayor of his hometown, recognising the impact of his culinary pursuits in the United States, and how he has helped share Bergamo's culture and traditions through his food. This region also provides inspiration at Auriana's three land-based restaurants -- The Factory Kitchen, Officine BRERA and sixth+mill -- which can be found in Los Angeles' hip Arts District.
Sabatini's Italian Trattoria, Princess Cruises' long-standing Italian eatery, features a new rustic yet contemporary menu designed by Angelo Auriana. Pasta dishes combine old-world grains like durum with non-traditional ingredients and honour the flavours of traditional Italian cuisine. Think a starter of creamy cow's milk burrata paired with roasted golden beets, fava beans, and toasted hazelnuts or hearty lamb tortelloni featuring mint-speckled pasta and broccoli rabe.
Why dine here: Sabatini's is the ultimate crowd pleaser, with a mix of dishes aimed at more conservative diners and enough twists to keep foodies entertained.
Cost: AU$25 per person, which includes an appetizer, soup or salad, pasta, entrée and dessert. Additional pasta and entree courses are available for an extra AU$10 each.
Available on: Caribbean Princess, Grand Princess, Regal Princess, Coral Princess and Star Princess.