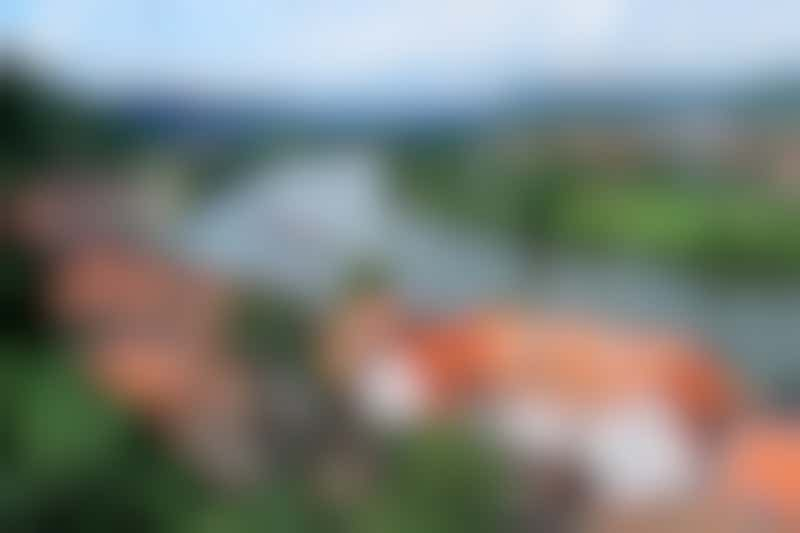 Main River in Miltenberg, Germany (Photo: Scirocco340/Shutterstock)
Once you've done Europe's "big" rivers, a trip along the less-travelled but equally fascinating Main will make a great addition to your "To Do" list.
This 330-mile-long river -- a major tributary of the Rhine (with which its name rhymes) -- begins near Kulmbach with the confluence of two headstreams, the Red Main and the White Main. Its major tributaries include the Frankische Saale, the Tauber and the Nidda rivers.
The Main's upper and middle sections run through the valleys of the German Highlands; its lower reaches flow through beautiful Bavaria in Central Germany, before joining the Rhine near Mainz. So if vast forests, fairy-tale castles, imposing palaces and quaint medieval towns are your thing, this is definitely the river for you.
You'll find history here in spades: The Romans were the first to name the river (they called it the Moenus), and it also makes an appearance -- as the Meune -- in the medieval German saga "The Song of the Niebelungs," which first appeared in written form around 1200 AD.
Sadly, some of the Main region's greatest historical treasures were destroyed during World War 2, when ancient towns like Wurzburg were virtually razed to the ground. But extensive reconstruction and restoration of key buildings means you still get a strong flavour of the grandeur that once was.
Magnificent sights include the Johannisburg Palace, which dates from 1605 and perches high above the town of Aschaffenburg, and the Residenz in Wurtzburg, designed in 1720 by court architect Balthasar Neumann. He took inspiration from German and Imperial Viennese Baroque and combined it with French chateau architecture to create a unique and spectacular confection.
The navigable section of the Main itself stretches only 240 miles, between Mainz and Bamberg, but its westward flow takes it not only though Bavaria but also the German states of Baden-Wurttemberg and Hesse, and on to the cities of Frankfurt, Offenbach and Wertheim, as well as Wurzburg.
Since 1992, the Main has been connected to the Danube via the Rhine-Main-Danube Canal. Modern river-cruise itineraries combine the Main with trips along the Rhine at one end, and at the other this 16-lock canal that stretches from Bamberg via Nuremberg to Regensburg, and enables river cruisers to travel from the North Sea to the Black Sea.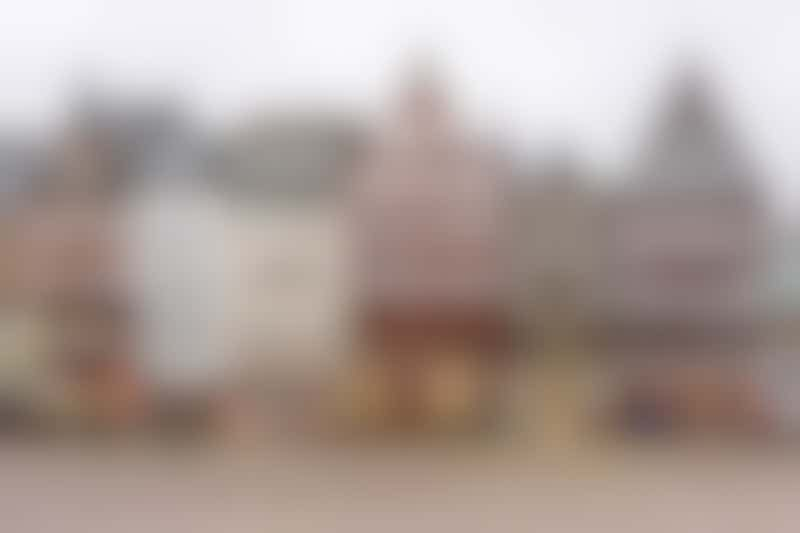 Frankfurt, Germany (Photo: Kiev.Victor/Shutterstock)
Best Time for Main River Cruises
June, July and August are the warmest months along the Main, when temperatures can reach 77 degrees F (25 C) and even shoot up into the 90s F (30s C) in the peak summer months.
September can also be pleasant, reaching highs of around 65 degrees F (19 C). Late autumn, winter and early spring can be rainy but rarely bitterly cold; temperatures in Frankfurt rarely plunge below 14 degrees F (-10 C), and snow is unusual.
If you're planning to top or tail a Main cruise with a stay in Frankfurt, it's worth knowing about two major trade fairs, the Frankfurt Motor Show (held every other year, in the third week of September) and Frankfurt Book Fair (an annual event, usually held during the third week of October), as hotels get very booked up at these times and prices can rise.
That said, it's also worth knowing about Bamberg's annual beerfest, the Sandkerwa Beer Festival, which usually takes place in the third week of August. Officially held to celebrate the consecration of St. Elisabeth church in Bamberg Old Town, it's actually a rollicking, five-day knees-up which transforms the Old Town into the hottest party venue along the Main, complete with a street fair, live bands, fireworks and even a 'joust' on the river between local fishermen.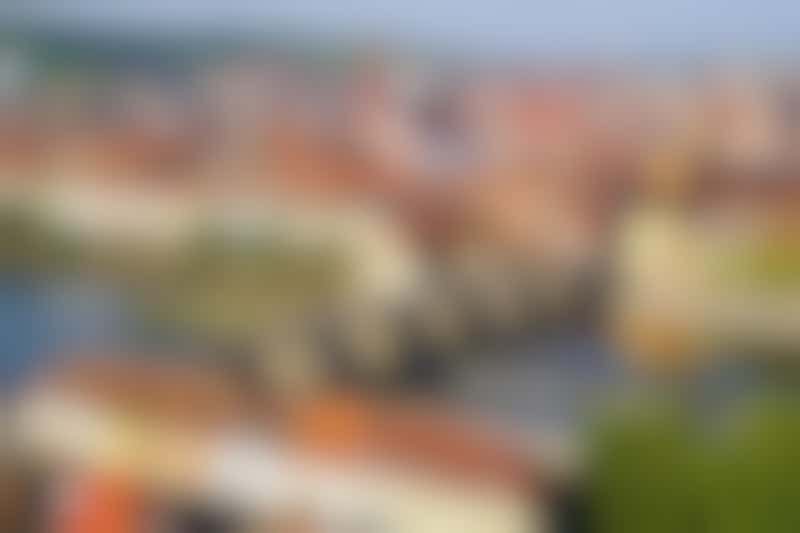 Wurzburg, Germany (Photo: Igor Plotnikov/Shutterstock)
Main River Cruise Lines
Operators offering Main itineraries include AmaWaterways, Fred River Cruises, A-Rosa, Viking River Cruises, Uniworld and Avalon Waterways.
Main River Cruise Itineraries
Most itineraries combine some time on the Main with cruising other rivers, notably the Rhine and Moselle.
Main, Moselle and Rhine: Good for river cruising newbies, these cruises traverse Luxembourg to Trier on the Rhine, then go on the Moselle to Bernkastel-Kues and Cochem. The cruise often returns to the Rhine Gorge and visits Rudesheim. It joins the River Main at Mainz, then visits Frankfurt, Miltenberg, Wertheim and Wurzburg, before ending in Bamberg. (For more info, read Rhine River Cruise Basics and Moselle River Cruise Basics.)
Main only: These six-night sailings go between Frankfurt and Nuremberg. Stops include Heidelberg, Wertheim, Wurzburg and Bamberg, with an overnight in Nuremberg so passengers have time to explore.
Main and Danube: Longer than the previous itineraries, these cruises start with an overnight in Vienna, then sail to Durnstein, Melk and Linz in Austria before calling at Passau, Regensburg and Nuremberg in Germany, where it overnights. The cruise then follows the Main to Frankfurt via Bamberg, Wurzburg, Wertheim and Miltenberg. (For more info, read our Danube River Cruise Basics.)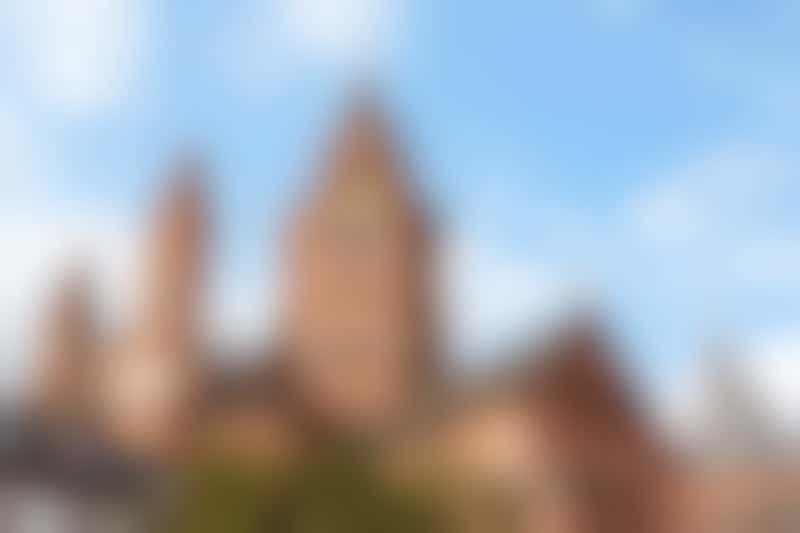 Cathedral of St. Martin in Mainz, Germany (Photo: Massimiliano Pieraccini/Shutterstock)
Main River Cruise Port Highlights
Mainz: Mainz has everything you'd want from a river cruise port: It's easily explored on foot; offers some delightful walks past medieval timbered houses and through tree-lined, cobbled squares; and has 2,000 years' worth of history behind it, as you will gather from its Roman ruins, Baroque churches and Rococo houses.
Mainz was home to the world's first printing press and its first product, the world-famous Gutenberg Bible. So the Gutenberg Museum -- which celebrates all this -- is not to be missed. Nor is the The Dom, Mainz's 11th-century Romanesque Cathedral of St Martin. Fortunately for the footsore, both are within an easy, 20-minute strolling distance of the riverbank.
Once you're done sightseeing, simply step out of the Cathedral into the Marktplatz, and you'll find yourself at the heart of Mainz's delightful Old Town.
Frankfurt: Frankfurt was the birthplace of Germany's most famous writer, Johann Wolfgang von Goethe (1749-1832), and a tour of his house at 23 Grosser Hirschgraben is worth making time for. Although the house itself is a reconstruction (the original having been destroyed in WW2), it does contain original books, paintings and furniture, including his writing desk.
Other don't-miss attractions include the Romerberg, a 13th-century square which is home to Frankfurt's City Hall and some wonderful medieval houses, and Frankfurt's gorgeous Botanical Gardens, which span 50 acres, date from 1868 and contain more than 6,000 different botanical species from around the world.
If museums are more your thing, make time to stroll along Museumsufer, on the banks of the River Main; it contains some of Germany's best museums, including the German Film Museum and the Stadel Fine Art Museum, which has a fine collection of Old Masters.
On Saturdays, Museumsufer hosts Frankfurt's largest flea market. If you prefer more upmarket shopping, head for the Zeil, a long, pedestrian-only street known as Germany's answer to Fifth Avenue.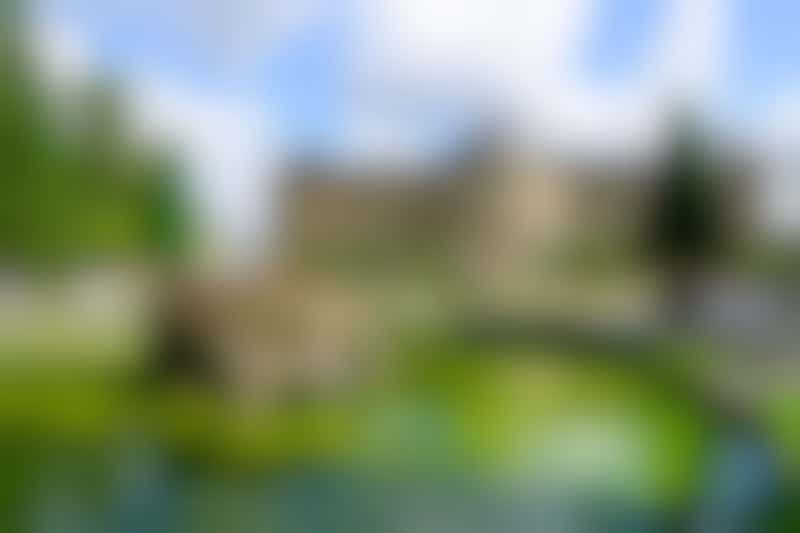 Wurzburg Bishop's Residenz (Photo: Scirocco340/Shutterstock)
Wurzburg: Ancient Wurzburg is the wine capital of Franconia in Northern Bavaria, and is as famous for its wines and the lush vineyards that surround it as it is for the magnificent Wurzburg Bishop's Residenz, one of the world's finest Baroque palaces and a UNESCO World Heritage site.
The city is dominated by the 13th-century Marienberg Fortress, which offers lovely views over Wurzburg and its surrounding vineyards. Wurzburg is also gateway to Germany's "Romantic Road." River-cruise visitors can take tours from here to nearby Rothenburg to see its impressive turreted city walls and well-preserved Gothic and baroque buildings.
Wertheim: Lying near the point where the Main and Tauber Rivers meet (about 150 kilometers from the Main's confluence with the Rhine), Wertheim is a pretty medieval village, famous for its 12th-century castle, its medieval marketplatz and its setting in the beautiful Oldenwald Nature Reserve.
Bamberg: Another UNESCO site, the ancient town of Bamberg -- which dates from 902 AD -- also has an imposing hilltop castle, the Altenburg; it was built in 1109 and was a residence for Germany's wealthy Prince Bishops in the 14th and 15th centuries.
Bamberg also boasts an 11th-century cathedral and a glorious baroque palace, the New Residence, which is crammed with treasures from the 17th and 18th centuries.
If sightseeing is getting a bit much at this stage, take refuge in the Residence's fragrant Rose Garden. If it's getting way too much, head for a bierkeller and sample the local brew, a distinctively smoky-tasting drink known as Rauchbier.
Miltenberg: This picturesque Bavarian village boasts some stunning medieval and Renaissance houses, and has as its highlight a splendidly Gothic Merchant Hall.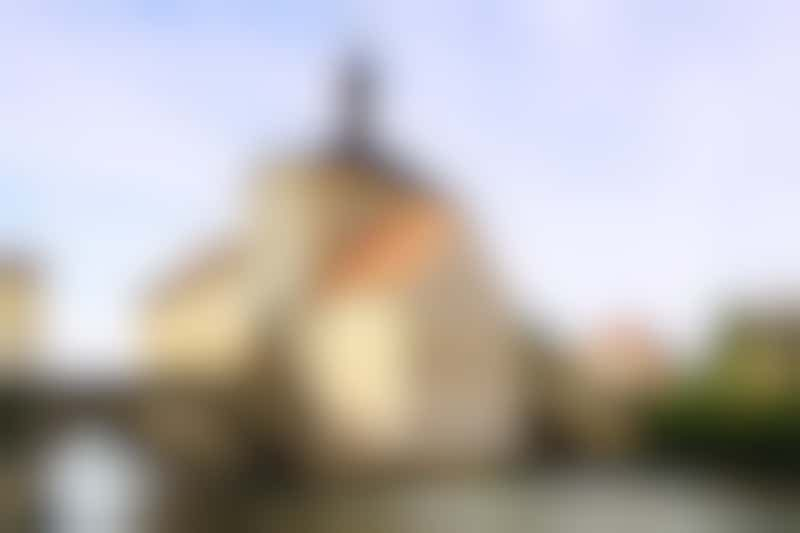 Bamberg, Germany (Photo: Igor Plotnikov/Shutterstock)
Main River Cruise Tips
Know what to expect. The Main has its beauties, but it's also a working river, particularly around Frankfurt, where it's a major artery for transporting materials and products to and from the city's industrial region. This means it doesn't look too pretty in parts, but go prepared for this, and you won't be disappointed.
Don't forget the essentials. Remember to pack sturdy, comfortable shoes for walking ashore, a wrap or jacket to protect you from those river breezes, and a "just in case" umbrella.