Luxury Mediterranean cruises have it all, from the cultured European destinations of Spain, France, Monaco, Italy, Greece and Croatia, to the upscale dining and personal service found onboard. Most luxury cruise lines in the Mediterranean offer an eclectic mix of ports of call that showcase a touch of the finer things -- Monte Carlo, Tuscany or Provence, anyone?
The art, culture, history, cuisine and sightseeing that the Mediterranean has to offer make it a choice itinerary for almost every luxury cruise line on the market. Luxury Mediterranean cruises as opposed to cruises on a mainstream cruise line, means smaller ships, fewer passengers, more personalized attention and hedonistic pleasures, such as a cheese plate on your balcony any time of day, a complimentary bottle of sparkling wine to wash it down and a butler to handle the details, all included in your cruise fare.
If you're considering a luxury cruise vacation in the Mediterranean, read on to see what your options are, what's included and what might sound like the cruise for you.
Why Choose a Luxury Mediterranean Cruise?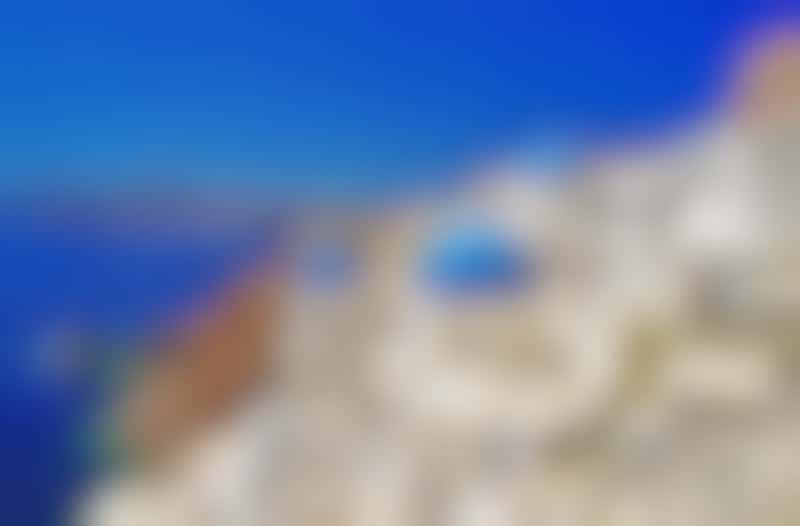 Many people choose a vacation in the Med because they enjoy life's simple pleasures (good food and wine, a leisurely tea or coffee in the afternoon) and have an appreciation for art and architecture, ancient history and plentiful shopping opportunities.
A luxury Mediterranean cruise differs in its passenger base and amenities -- you'll notice an older age demographic than what you might be used to on the mainstream lines, few to no children and more personalized attention with less nickel-and-diming. You'll certainly pay more up front, but the inclusions are what make the difference; your fare typically covers prepaid gratuities, beverages including specialty coffees and alcohol, some level of free Internet, and sometimes even airfare, hotel stays and shore excursions.
Browse Upcoming Mediterranean Cruises
Onboard, expect to see gourmet regional cuisine, local beer and wine, nightly music and entertainment, lectures and enrichment about where you're sailing, and spa facilities. Some lines even include tours or overnight stays in major cities like Rome or Barcelona, and most provide complimentary shuttle service when docked in more industrial ports like Livorno.
Looking to create a unique itinerary that includes a helicopter tour of the Cote d'Azur or cooking in a Tuscan castle? Such excursions are more likely to be offered through a luxury cruise line in the Mediterranean, but even if they're not, you can be assured that a concierge will jump at the chance to arrange the experience for you. Being able to tailor your experience in this region helps seal a luxury Mediterranean cruise as the trip of a lifetime.
Mediterranean Luxury Cruise Lines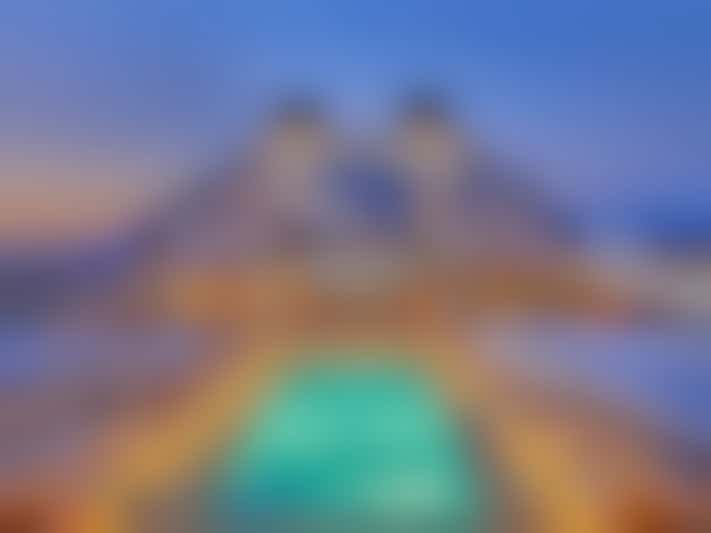 Crystal Cruises plies the waters of the Mediterranean with weeklong and two-week sailings that stop in Dubrovnik, Venice, Athens, Monte Carlo and elsewhere. Tips, drinks, an evening of specialty dining, Internet and select excursions are included. Those sailing on Esprit, the line's petite yacht, can try their hand at water skiing, kayaking or jet skiing from the ship's onboard marina.
Regent Seven Seas Cruises offers all-inclusive, all-suite voyages to the region with round-trip air, unlimited shore excursions, specialty dining and all drinks, a one-night pre-cruise hotel stay, gratuities and more. Itineraries include a 10-night journey from Venice to Athens and 12 nights from Barcelona to Haifa.
Seabourn Cruise Line visits the Greek Isles, sailing the Adriatic and the Aegean, and offers longer itineraries (20 days to three weeks) cruising Spain, France, Italy, Greece, Turkey and Croatia. Seabourn's all-suite ships include dining, sipping and all crew tips.
Silversea Cruises will whisk you from Nice to Barcelona by way of the French Riviera, or Lisbon to Monte Carlo, to name a few itineraries. Included in your fare are butler service in every suite, beverages throughout the ship with a tailored mini-bar, on-demand caviar in all public areas, en-suite dining from the restaurants available 24 hours a day, WiFi throughout the ship, transfers into town and gratuities.
Vikingis a relatively new cruise line that made its debut in the Mediterranean with Viking Star. Viking sails Barcelona to Rome (and reverse), as well as onward to Naples, Sicily and Sardinia. All cabins have balconies and come with beer and wine at meals, prepaid gratuities, free use of the spa's extensive thermal suite, tours in each port and more. It's not technically luxury, but it comes pretty darn close.
Luxury on Mainstream Cruise Lines in the Med
There are also many mainstream, big ship cruise lines that offer a luxury Mediterranean cruise experience, thanks to their lavish suites and exclusive, suite-access-only amenities.
Celebrity Cruises rates highly for Mediterranean cruises, due in part to its 'modern' appeal. The line's Suite Class provides access to Michael's Club, a suite-passenger-only lounge, and Luminae, a dedicated restaurant. Also included in this higher-tier subsection are unlimited specialty dining, premium beverage packages, complimentary Internet access, concierge services and a free mini-bar setup, depending on what kind of suite you're in.
Holland America Line offers a full slate of Mediterranean cruises during the spring and summer months. Guests booking Neptune Suites (most of which have been recently refurbished) enjoy access to the exclusive Neptune Lounge, priority embark and disembark service, breakfast in the Pinnacle Grill, and other niceties.
MSC Cruises considers itself a European cruise line, and its port calls pepper the Mediterranean from Cannes to Ibiza. Escape the crowds with MSC's Yacht Club, a suite complex with areas like the Top Sail Lounge providing a private sanctuary for suite passengers. Also available are concierge and butler service, a dedicated restaurant, bar and lounge, and private access to the spa.
Norwegian Cruise Line sails all over Europe, including the Mediterranean, with a dedicated ship in the region. You can find your own piece of luxury onboard within the line's all-suite enclave, The Haven. A ship within a ship, The Haven offers a private restaurant, concierge service, sun decks and a solarium, early embarkation and other perks that separate you from the masses.
Luxury Experiences in Port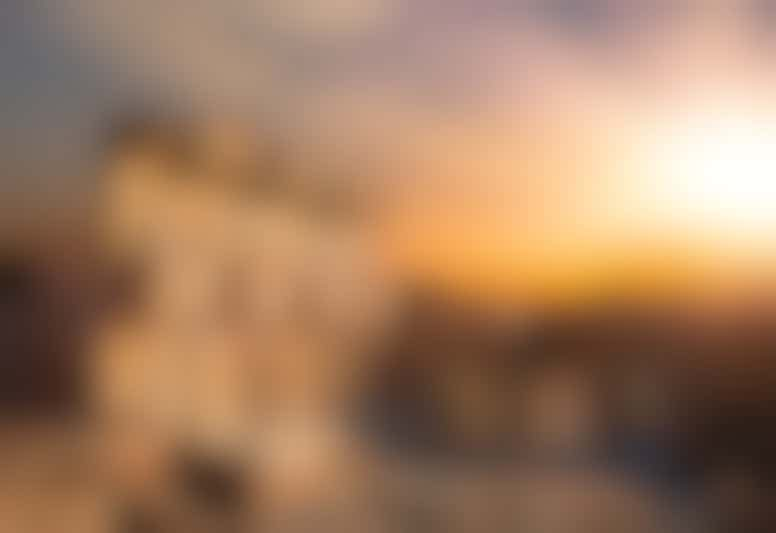 On a luxury Mediterranean cruise, port calls tend to be longer or even offer overnight stays, making it possible to sightsee all day and into the evening. This flexibility is a luxury in itself -- most mainstream lines provide only a few hours in each port of call, with tight turnaround times for tours and rarely a chance to experience dinner or nightlife on shore.
Browse Upcoming Mediterranean Cruises
Take a day trip to Nice to see the Matisse Museum and still have time for an evening at the casino in Monte Carlo. Luxury cruise lines in the Mediterranean often take advantage of the longer time spent in port, offering shore excursions like an after-hours tour of the Vatican or an evening concert at the ruins of Ephesus near Kusadasi.