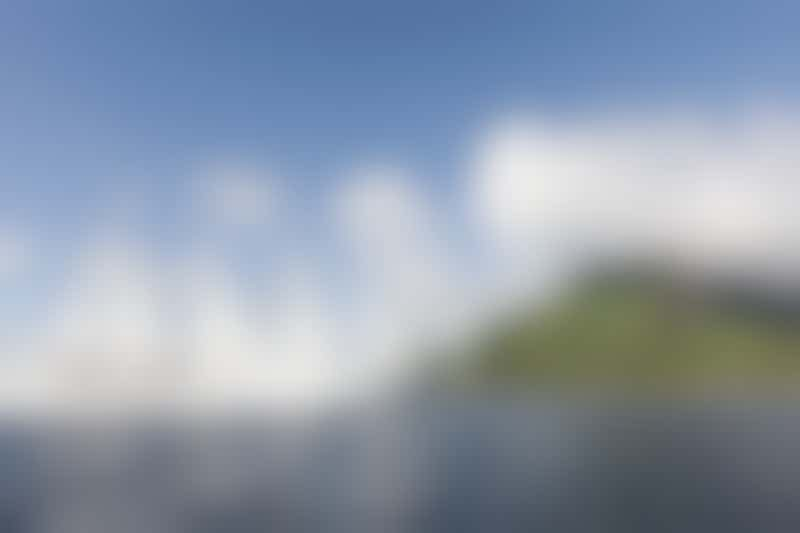 Windstar's Wind Spirit in Bora Bora (Photo: Cruise Critic)
How are shore excursion options different on a luxury cruise versus a mainstream sailing?
When it comes to shore excursions, there are a few important ways in which luxury cruise lines up the ante. All prioritize providing private tours, intimate group excursions and customized experiences. Special touches -- like upgraded transportation and complimentary ponchos on a rainy day -- are par for the course. And, many high-end lines offer unlimited or select shore tours for free.
Both traditional and luxury lines program a multitude of shore excursions in ports where most passengers want to take a tour -- usually places where wildlife is plentiful or a unique cultural site is best viewed from a guided excursion. For example, in Juneau, Alaska, mainstream line Norwegian Cruise Line offers 25 tours and Royal Caribbean offers 39, while luxury line Regent Seven Seas Cruises has 23 Juneau tours on its list, while Silversea has 19 and Crystal has 17 options.
However, in certain ports -- especially in the Caribbean -- where luxury passengers have probably visited in the past and are more likely than not to explore independently, luxury lines offer fewer choices. In Grand Cayman, for example, Regent only offers eight shore tours while Norwegian Cruise Line offers 23. Also, remember that luxury cruise ships carry far fewer passengers than the mass-market mega-ships and simply don't have enough travelers onboard to fill spots in a huge selection of shore excursions, while the mainstream lines have to offer an abundance of excursions to keep overcrowding at destination highlights to a minimum.
Traditional cruise lines and luxury lines alike tend to offer tours in several categories: a few geared to the everyday tourist interested in a location's key attractions, some for travelers who've been to the destination before and are looking for something more unusual or related to a niche interest (like cooking or wine tasting), and a handful of options for the more active traveler. Some people worry that luxury lines don't have excursions for people who want to work up a sweat while in port. These days, most luxury lines offer plenty of active excursions, from scuba diving to bike riding and hiking. However, you usually won't find excursions marketed exclusively to families since that's not a market the high-end ships serve.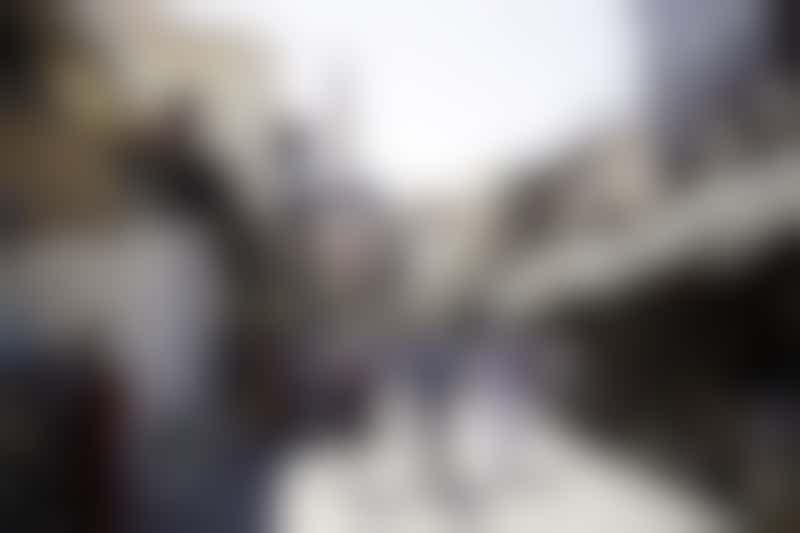 Azamara passengers on a walking tour in Greece (Photo: Azamara)
Are shore excursions included in the fare for my luxury cruise?
Every cruise line is different, so you'll need to read the fine print to determine exactly what's included in each line's fares. Regent Seven Seas has the most liberal policy for shore excursions: an unlimited number of tours are included in your cruise fare (though it does offer extra-fee excursions to more off-the-beaten-path sites, as well as those that include a unique mode of transportation, like a horseback ride or helicopter tour).
On Crystal Yacht Cruises, aboard the line's 62-passenger yacht Crystal Espirit, passengers have a choice of two complimentary excursions in every port: one option focuses on the culture of the region while the other is usually some type of "soft" adventure like ziplining or river rafting. However, you will pay for all shore tours when sailing Crystal's cruise ships, Serenity and Symphony. Viking Ocean Cruises offers a free tour in every port of call.
Some luxury cruise lines will include shore excursions as part of limited-time promotions. For example, Silversea sometimes offers select shore excursions for free -- usually a choice of two in each port -- in specific destinations, such as the Mediterranean, Asia and Africa. (All excursions are complimentary when sailing any of Silversea's expedition ships: Silver Discoverer, Silver Galapagos, Silver Explorer or Silver Cloud Expedition.) If you're an Oceania Cruises fan, look for its OLife Choice program, which gives you free unlimited Internet plus your choice of free shore tours, a house beverage package or shipboard credit.
You will pay for most shore tours on Azamara, Windstar, Seabourn and SeaDream, with a few exceptions. Azamara and Seabourn hold once-per-cruise special shoreside events. Many cruise lines, like SeaDream Yacht Club, offer complimentary events like shopping with the chef in certain ports or a walk to the beach with the hotel director. In the Caribbean, SeaDream also wows passengers with its "Champagne and Caviar Splash" that consists of a shoreside beach day and barbecue served on china while a surfboard piled high with caviar and Champagne waits for you in the surf. Seabourn and Windstar Cruises host similar beach barbecues, which are often voyage highlights.
Azamara also offers two special complimentary shoreside options to Club World Owner's and Club Ocean suite passengers. Insider Access tours comprise small groups that visit intimate settings in villas, private homes and farms around the world. There will be demonstrations or activities that you can take part in firsthand.
On the other end of the spectrum, "Nights & Cool Places" is a curated package of after-dinner tours that highlight the arts, architecture and the scenery of a destination. Expect options like musical performances, architectural walking tours and visits to museums after hours.
My cruise line is advertising a signature evening shoreside event. What is that?
Azamara and Seabourn offer a complimentary, once-per-cruise "signature" event. In the case of Azamara, look for its AzAmazing Evenings that reinforce the line's dedication to destination immersion. You might revel in hearing three tenors sing in Tuscany, walk down the red carpet before a performance by the St. Petersburg Symphony Orchestra or enjoy a private party at France's famed Villa Ephrussi de Rothschild in Saint-Jean-Cap-Ferrat.
Seabourn also offers free evening events; its most popular is a private concert at Ephesus after the crowds have gone home for the day. As you return to the dock, a complement of Seabourn crew members are lined up in front of the ship to offer "welcome home" greetings -- along with a glass of Champagne.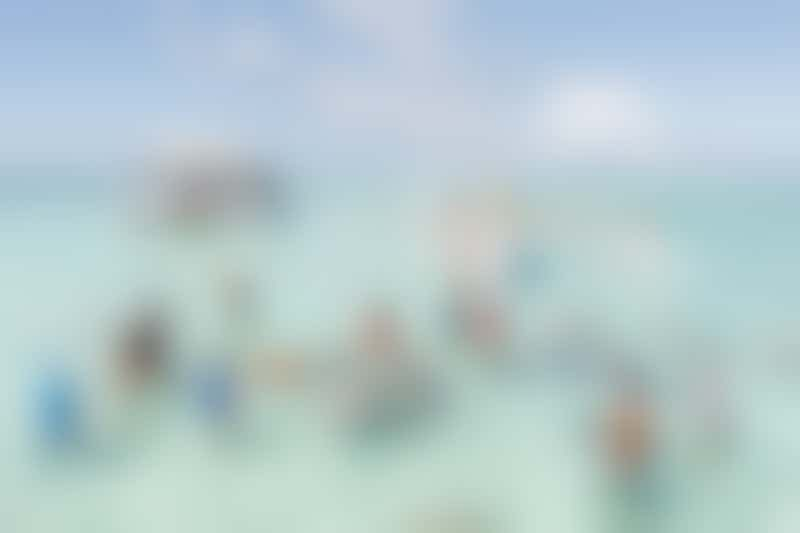 Windstar catamaran sail and snorkel in Bora Bora (Photo: Cruise Critic)
Are the free tours good or are the ones that cost extra better?
Oftentimes, the free tours are introductory "first looks" at a destination. For example, a freebie might take you on a walking tour of the port's old-town neighborhood with a visit to a museum and cathedral, or maybe you'll enjoy a wine tasting or tour of an artisan's workshop that makes a craft for which the region is famous. The paid options are often experiences like a catamaran sail and snorkel, or a helicopter tour followed by a picnic. More personalized tours, such as a private car rental with a driver and English-speaking guide, always cost extra.
Which tours are "better" can be difficult to ascertain and are really dependent on you. If you've already been to a particular port and seen the major attractions, you might need to purchase a paid shore excursion to see something new. One thing to keep in mind is that when a cruise line offers a complimentary special event -- like an evening concert and cocktail party at a museum -- it's usually a not-to-be-missed event, while some free intro tours to a port can be a bit more humdrum.
Do I have to take the included tour? If I don't take the free tours, do I get any money back?
You never have to take any shore excursion, free or otherwise. If the choices don't appeal to you, you can simply skip them and tour the port on your own, hire a private guide or stay aboard the ship.
Remember that even though we're calling these "free" tours, you're really paying for them because the cruise line has prepackaged them in with your cruise fare. Unlike "free cruise air," which you can sometimes get a credit for waiving, you will not get any sort of credit for not taking advantage of the complimentary tours. Use it or lose it, as they say.
What type, and how many, shore excursions can I expect to choose from in any given port?
Shore excursions come in a variety of flavors. There's the standard city or "old town" walking tour, which is often packaged with a visit to a nearby museum or cultural site. There are also immersive experiences like a tour of a vineyard with a wine tasting or a visit to a famous restaurant packaged with a cooking class. Active and "soft" adventures are also popular excursions and range from things like snorkeling and diving to horseback riding and ziplining to river rafting and hiking. Some people worry that a luxury line will offer fewer tours in port or that they will be of the "boring" variety, but that's really not the case. In ports that have a lot of sightseeing options, your cruise ship will have plenty of options from which you can choose.
For example, when in Valencia, Spain with Regent Seven Seas Cruises, you can select from nine free options like a walking tour of the city, a bike ride, a wine tasting and spelunking before pursuing the short list of paid tours (private car, driver and guide options or a combo tour of Sagunto and Valencia).
What if I want to explore a port but I don't want to book an excursion with a lot of people?
Luxury lines never cram a bus to the gills so even basic tours are comfortable and enjoyable since you'll travel with a manageable number of people. When a lot of travelers want to take the same tour, a luxury line will have multiple buses and guides so you don't have to worry about overcrowding. High-end lines also understand that not everyone wants to book an excursion and travel in a pack with other people. Each of them offers private tours that can be devised by the concierge or destination services department, and/or a half-day or full-day car rental with a driver and English-speaking guide so you can customize a private tour that explores only what interests you most in the port of call. And, don't forget that you can book tours or private guides independently off the ship. Check Cruise Critic's destination forums for recommendations from other cruisers.
Do luxury cruise lines offer different shore tours than mainstream cruise lines?
Yes, the destination departments of luxury cruise lines have contacts around the world that assist in planning unique VIP shore excursions. While the mainstay city tours and wine tastings are always on offer, look for special access options that the line has specifically negotiated on your behalf. For example, Crystal Cruises offers a private visit to Doge's Palace in Venice, a museum that's usually swarming with thousands of tourists. In Bilboa, Spain, you can don a hard hat to visit Santa Maria Cathedral, a 13th-century church that is undergoing restoration. The project's architect or technical adviser leads these tours. Silversea treats some cruisers to a 1940s-style dance party at Hanger 37 at Pearl Harbor's Pacific Aviation Museum in Honolulu.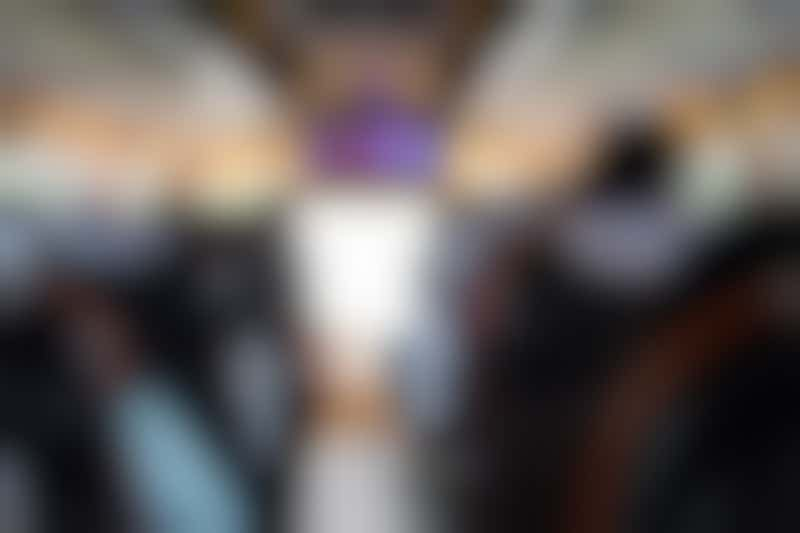 Luxury coach (Photo: toeytoey/Shutterstock)
Is the shore excursion experience any different on a luxury ship?
Sometimes it's the little things that make an impression. It's not uncommon for a luxury cruise line to distribute rain ponchos and/or umbrellas to passengers who are about to embark on a shore excursion during inclement weather. Complimentary bottled water for everyone -- distributed before the tour and often on the tour bus -- is a matter of course. The transfer vehicles are usually quite nice and new. Coaches are well air-conditioned and often have a restroom in the back. Luxury lines also limit the number of passengers on each bus so everyone gets a bit more elbow room. Likewise, if your tour includes transportation via expedition vehicle (like a Jeep or SUV), you might only be traveling with one or two other couples. Overall, guides will generally accommodate a smaller group of travelers so you are assured a more personalized and intimate tour.
How do I book shore excursions with my cruise line?
Once you have a booking number for your reserved cruise, you'll be able to log on to the company's website and make some selections when it comes to your voyage, including which shore tours you'd like to reserve in advance. Alternatively, you can wait until you board the ship and book your shore tours on the first day of the cruise or throughout the voyage. The ship's destinations manager can assist you and there is usually a destinations desk where you can fill out a reservation card and pop it in the box, even during off hours when the desk isn't manned.
Should I book my shore excursions before I board the ship or wait until embarkation day?
That depends. If you are traveling during high season and you have your heart set on a specific tour that accommodates a limited number of participants, you will want to book it as soon as you can before embarkation. You can almost always change your plans once onboard so it makes sense to book early, especially if any of the tours are popular and you're worried that they might sell out.
There are reasons why it can make sense to wait until you're onboard to select your shore tours. For starters, you might not know a lot about the region you're sailing and want the benefit of the destination manager's advice. You might also not know how much energy you'll have during your cruise and can always wait and book tours on a day-to-day basis. It really comes down to your own personal cruise style. Just remember that popular tours do sell out, so if you would be devastated about being shut out from a particular excursion, book it before leaving home.
Can I cancel previously booked extra-fee shore excursions and get a refund?
Yes, you can sometimes receive a refund for a pre-booked tour if you cancel it within the appropriate window of time. Check with your cruise line, but you can often cancel up until the morning before your excursion and still get a refund. This might not apply to specific excursions, such as limited-participant catamaran tours or other more unusual options that require more leadtime for cancellation. Your cruise line will give you specific shore excursion cancellation policies once you book your voyage.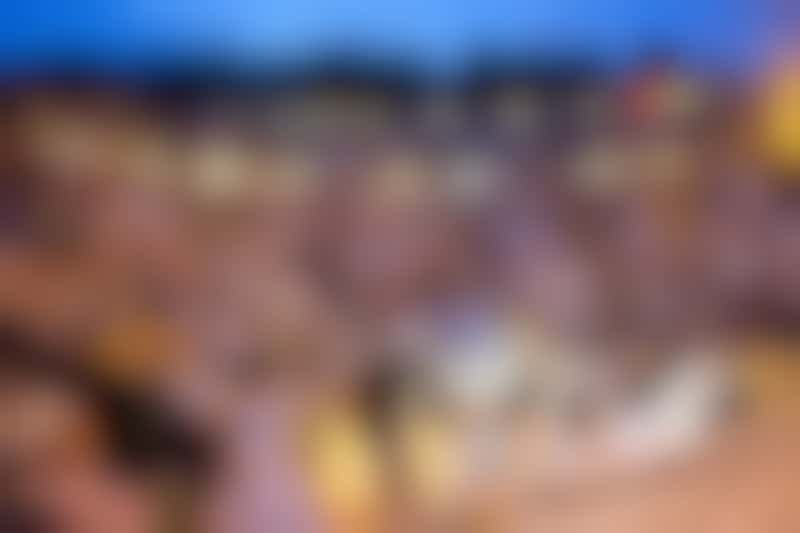 Azamazing Evening in Ephesus (Photo: Azamara)
How can I learn more about shore tours?
The What to Expect on a Luxury Cruise series is a resource guide, written by Cruise Critic editors and contributors, where we answer the most common questions about cruise ship life on the most upscale vessels -- including dining, cabins and suites, service and onboard activities.