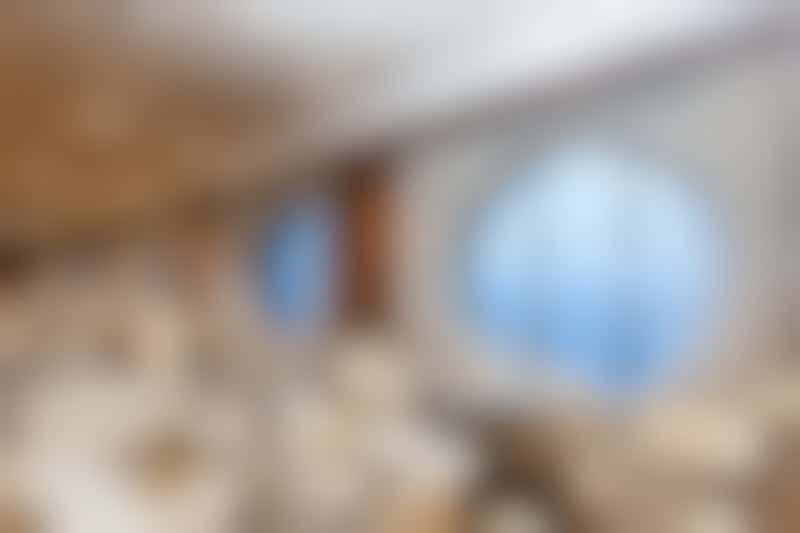 Luminae on Celebrity Constellation (Photo: Cruise Critic)
When booking a suite with Celebrity Cruises, you could always see and feel the difference; with the addition of Luminae, now you can taste the difference as well. The restaurant seats just 92 passengers, giving it a truly VIP feel and the rarity of an intimate dining space. More importantly, the food is high quality, prepared and presented with a "modern eclectic" twist -- Alaskan halibut is offered on the same menu as a cauliflower steak. Add in the occassional evening dessert trolley and a wine list that includes a bottle for $3,300, and the air of extravagance begins to set in.
---
Ambiance
Luminae, the dedicated restaurant for the cruise line's Suite Class, is a refined space dressed in luminescent metallics and lacquered blacks. As it is reserved only for the top-paying passengers onboard, exclusivity is the first distinguishing factor of dining at Luminae. The decor is understated, but as the name suggests, very evocative of light and reflection. Cream-colored leather chairs showcase a curved seatback that appears gold-flecked -- like the frame of an antique mirror. On some ships, an array of lighting fixtures shaped like lilies of the valley, twinkle in a semi-circle from the ceiling, akin to an art installation.
Windows line one wall of the restaurant; if you're a die-hard fan of ocean views, be sure to request one of the few tables with a window. Otherwise, ample two tops and banquet seating for families and groups are plentiful, and provide an intimate atmosphere for a meal. Staff at Luminae will pay extra attention to learn your preferences; if you're a regular, you can expect a customized experience each time.
---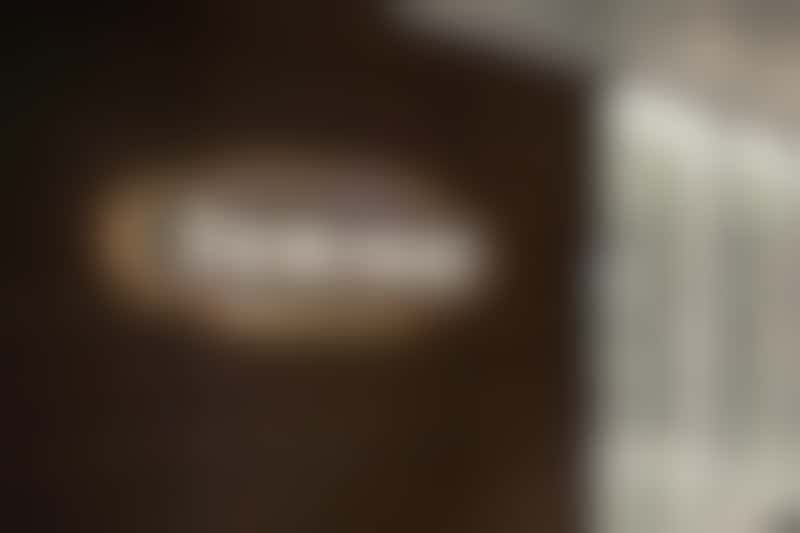 Luminae on Celebrity Eclipse (Photo: Cruise Critic)
Meals
Breakfast, lunch and dinner are served at Luminae. A sommelier will stop by your table at both lunch and dinner to suggest wine pairings and take any special drink orders. (Alcohol is not included.) No reservations are required at Luminae; everyone in your party will be accommodated at each meal. If there is a request for a particular table or for a large party, let the maitre d' and/or your concierge know, so they can handle the request. Luminae regulars are allowed to invite passengers staying outside of Celebrity's Suite Class to join them in the exclusive venue for a meal, but the guests will have to pay for the privilege.
Breakfast is a set menu of eggs, plates from the griddle, Continental options and sides, with some more interesting options than you'd find in the main dining room. Order the huevos rancheros or eggs Benedict Florentine for something savory, or keep it sweet with a Belgian waffle, buttermilk pancakes or crepes with a variety of fresh fruit toppings. Smoked salmon, cheddar cheese grits, kielbasa or a bowl of oatmeal are also on the menu. Choose a strawberry, banana, blueberry or mango smoothie to complement the first meal of the day.
Lunch is offered daily, and while the menu options rotate -- as they do with dinner -- you will always find the venue's signature Luminae burger: a patty with cheddar on a sesame seed bun with bacon-onion jam, served with truffle fries. Two other sandwiches, three appetizers, three entrees and two desserts are available between noon and 1:30. Have salmon sashimi or a baby heirloom tomato salad with a duck confit club or butternut squash risotto. Dessert never takes a day off; ricotta cheesecake with assorted berries and mint, or chocolate lava cake with vanilla bean gelato, are sure to put you in an afternoon food coma.
Dinner is the main event in Luminae, and since the menu only rotates every two weeks, you are likely to never find the same items twice. Inspiration and ingredients are taken from the season and sailing, so the palate is global. On a Bermuda summer sailing, we ordered Caribbean lobster salad with pineapple, cilantro, heart of palm and vanilla dressing, followed by a juicy cote de boeuf with roasted root vegetables and a bearnaise sauce. Expect a choice of about four appetizers and five entrees, with a complimentary amuse-bouche from the chef before each meal.
If dinner is the main event, dessert is a strong encore. Close out the meal with a buttermilk panna cotta dressed in black grape, elderflower and kiwi coulis and decorated with delicate merengue daisies, or a rich chocolate palet cake with fleur de sel. But that's not all. Some nights, a fanciful trolley, carrying plates and plates of small homemade cakes, cookies, candies and other bite-size treats is carted around for that added touch of indulgence. Select a caramel sea salt truffle, piece of chocolate bark or a strawberry French macaron as a dessert appetizer. Specialty coffee drinks run an additional cost.
---
Price
Included in the cost of your cruise fare when you book a Celebrity suite.
---
Luminae Menu
Editor's Note: Menus are samples only and are subject to change by ship and itinerary.
Which ships have Luminae?
Luminae is available on the following ships:
Celebrity Edge

Celebrity Eclipse

Celebrity Solstice

Celebrity Silhouette

Celebrity Constellation

Celebrity Equinox

Celebrity Reflection

Celebrity Infinity

Celebrity Summit

Celebrity Millennium
Show Celebrity Cruise Prices