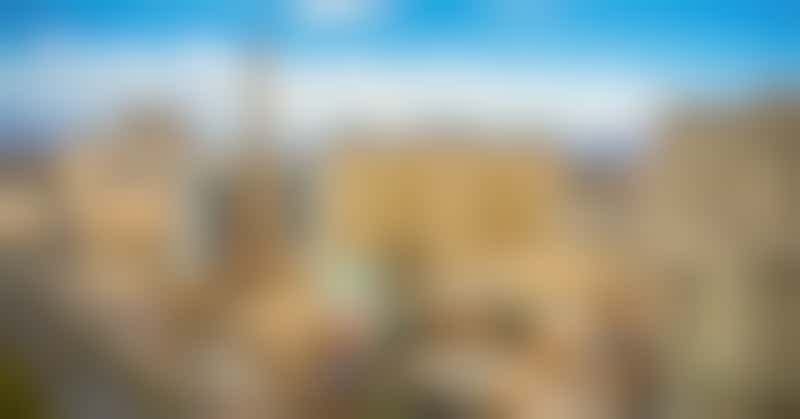 Las Vegas Strip (photo Shutterstock/littleny
If you love getaways to Las Vegas but are looking for something a bit different on your next trip, consider a cruise.
You might be surprised to know that cruisers love to sail for many of the same reasons people return to Vegas over and over. One is that, once you get onto the Strip -- or onto the ship -- entertainment virtually comes to you. Likewise, both cruising and Vegas allow you to make as many or as few decisions as you'd like. You can plan your days to the hilt with the glut of excursion, sightseeing and dining options and then simply retreat to the buffet and the pool when making decisions seems too much like real life. And both Vegas and a cruise vacation allow you an easy change of scenery: In Vegas, you can start off dining at the Venetian and play the slots inside a pyramid before switching gears and escaping it all by surveying the city from the top of the "Eiffel Tower." Or, pick a cruise itinerary that allows you to actually visit Italy and France (or the Caribbean, Alaska, South America, Australia or Asia) with far fewer chances of running into a drunken bachelorette party. And with both vacation options, you can have all of these disparate experiences without having to pack and unpack your bags more than once.
Intrigued? Here's a look at some of the biggest commonalities between a desert city and a fleet of floating cities. Still, enough subtle differences exist between cruising and visiting Vegas (perhaps the first time "Vegas" and "subtle" have ever been used together in the same sentence) that you'll want to weigh them against what's important to you in a vacation before you book. We present both sides.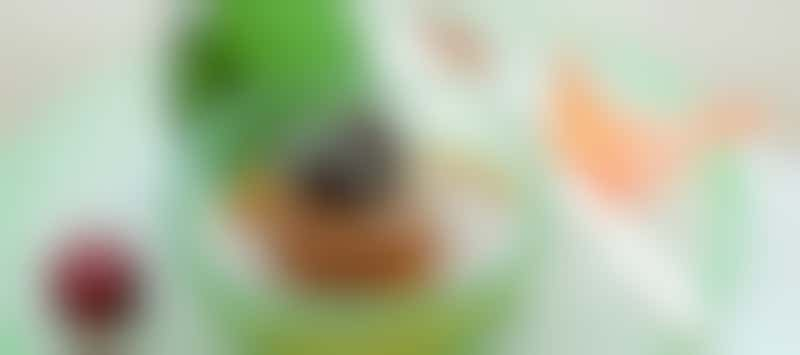 Caviar served at Nobu Matsuhisa's Sushi Bar on Crystal Cruises (photo: Crystal Cruises)
Dining
If it's celebrity chefs you're after, there are few -- if any -- destinations that can compete with Las Vegas. Celeb chefs spend a lot of time in the kitchens of their Vegas restaurants: Joel Robuchon, Guy Savoy, Gordon Ramsay, Jose Serrano, Jose Andres, Giada DiLaurentiis, Bobby Flay, Mario Batali, Daniel Boulud. A celeb chef sighting in Vegas is almost inevitable. If you just want variety of restaurant choices without venturing far, you'll find buffet, fine dining, casual and fast casual all under one roof at your hotel.
Incredibly, cruise ships can offer the same -- big names and lots of dining options conveniently located -- albeit on a smaller scale. There are some unbelievable dining experiences at sea: On Crystal Cruises, a partnership with Nobu Matsuhisa, who has two Vegas restaurants and a hotel, makes Silk Road & The Sushi Bar restaurant as authentic a Nobu experience as you can have. Food Network star Geoffrey Zakarian has a partnership with Norwegian. Disney has Michelin three-star French celeb chef Arnaud Lallement, who designed a French menu on Disney Dream and Disney Fantasy, and Royal Caribbean has Italian restaurants by "Naked Chef" Jamie Oliver on two ships. Thomas Keller, renowned for his restaurants -- The French Laundry, Per Se and Bouchon -- inked a deal to create a signature restaurant for the Seabourn fleet and advise on all the culinary offerings, starting in fall 2015. And of course you have only to disembark in the right port for authentic regional dining experiences.
Both cruises and Vegas are also known for their all-you-can-eat bastions of gluttony. Yes, we're talking about buffet dining. Even at its most fantastic, the food in shipboard buffets can't compete with some of what's found at the most over-the-top Vegas buffets. This includes the $17 million, 600-seat Bacchanal at Caesars, which serves more than 500 individually plated dishes from nine open kitchens, and the sky-lit atrium at the Buffet at Wynn Las Vegas, where 16 live cooking stations turn out dishes like Wagyu lasagna. But if you like a good, varied buffet, cruise ships have added a lot of lavish perks of their own in recent years, such as live action stations on Norwegian, made-to-order dishes at both breakfast and lunch on Crystal, and an increasing focus on serving local dishes, made with local ingredients procured in port. Better yet, buffet dining is included in the cost of your cruise; you can't say that about a Vegas hotel, where some of the most famous buffets come in at $40 or more, per person, for dinner.
15 Best Cruise Ship Alternative Restaurants
---
Shows
If you love shows -- and want to see a lot of them -- Vegas is your destination. Among eight Cirque du Soleil shows, Steve Wynn's "Showstoppers" Broadway tribute, an ever-changing lineup of female comedians in Venetian's Lipschtick series, and residencies of all the divas you can imagine (Dianna Ross, Bette Midler, Mariah Carey, Britney Spears, Celine Dion), plus live music concerts and the highest-profile DJs and nightlife in the world, Vegas is entertainment central.
These days, cruise ships are doing their best to compete. You'll even find some crossover between performances on cruise lines and in Vegas. Cruise ships are increasingly bringing aboard entire Broadway productions (such as "Chicago" aboard Allure of the Seas and "We Will Rock You" on Anthem of the Seas) and straight-from-Vegas entertainment (a touring cast of "Legends in Concert" celebrity impersonators aboard Norwegian Epic). Cover bands and Grammy award-winning performers are all the rage on ships these days. If you think that Vegas production values can't be beat, you'll want to check out the aerialists that zip around the Centrum on Royal Caribbean's Radiance- and Vision-class ships, and the dancers, divers and acrobats that pull off onboard feats in the line's 137,000-gallon AquaTheater pools. Vegas can't compete with the experience of seeing the National Symphony Orchestra or Royal Academy of Dramatic Art performers on Cunard. (You can even score seats in a private viewing box on Queen Victoria and Queen Elizabeth.) And while seeking cultural enrichment in Vegas will usually require some planning and a journey off the Strip, it's right at your fingertips on such lines as Silversea, where famous writers, historians and political analysts lecture while you sail around the world.
If you love a little bit of good entertainment but don't live for it, the built-in show options aboard a cruise -- which don't require jockeying for tickets, shelling out $1,000 for the hottest seats or gambling enough to get a comp -- might be just your speed.
6 Best Cruise Lines for Onboard Entertainment
---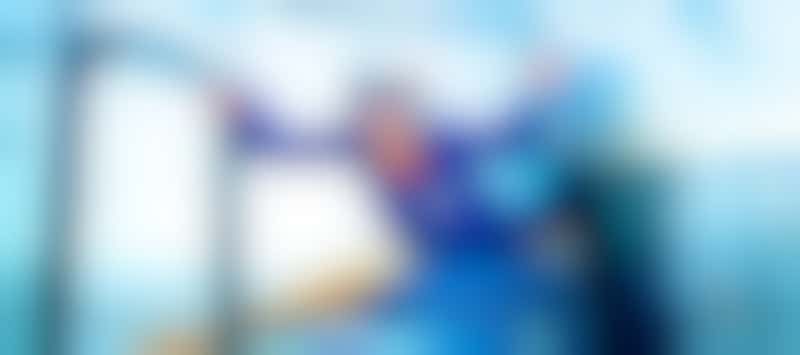 RipCord Skydiving simulator on Royal Caribbean's Quantum class ships (photo: Royal Caribbean International)
Activities
As a shopping and entertainment destination, Vegas is unparalleled. Louis Vuitton, Chanel and Tiffany & Co. stores virtually litter the Strip, and the city claims some fashion "firsts," such as the first Givenchy flagship store in the United States. The highest Ferris wheel in the world? Vegas has it now; the 550-foot-high High Roller is taller than the London Eye or the Singapore Flyer. Speed racing in street-illegal exotic cars? Check, along the Las Vegas Motor Speedway. Helicopter rides, gondola rides, dancing fountains, shark tanks, dolphins, lions and tigers: You name it, you can find it within a four-mile walkable stretch.
Cruise lines also pack their megaships with amusement park-worthy activities -- even more impressive when you realize the space limitations they have to work with. You can now find bumper cars and a skydiving simulator aboard Royal Caribbean's Quantum and Anthem of the Seas, as well as the North Star pod that travels on a mechanical arm 300 feet above the sea, and, on Carnival ships, a ropes course that has cruisers dangling high above the ocean and onboard water parks, complete with a Speedway slide that shoots you hundreds of feet at top speeds. You can go bowling, rock climbing, zip-lining, ice skating, mini-golfing and skydiving (in a simulator) on a cruise ship in the middle of the sea.
Shopping enthusiasts won't have the choice that Vegas shoppers have, but if you're looking for brand names, you can now find Chanel, Michael Kors, Coach, Kate Spade and Hugo Boss boutiques, among others, onboard cruise ships.
Here's what you will find on a cruise but not in Vegas: the thrill of discovery in finding a hidden treasure in an out-of-the-way shop in Venice; the over-the-top glamor of watching the Grand Prix in Monaco; a guided tour of a Mayan ruin in Belize; the experience of picking up sweets in the Boqueria in Barcelona. Because as great a job as Vegas does at throwing all the fun and retail at you that you can handle, it's all been "imagineered" by casino executives and marketing teams. When you plan your trip right on a cruise, you can still have those moments of authentic discovery -- even if you do board a huge air-conditioned bus from port to get to them.
16 Crazy Things You Can Do on a Cruise Ship
---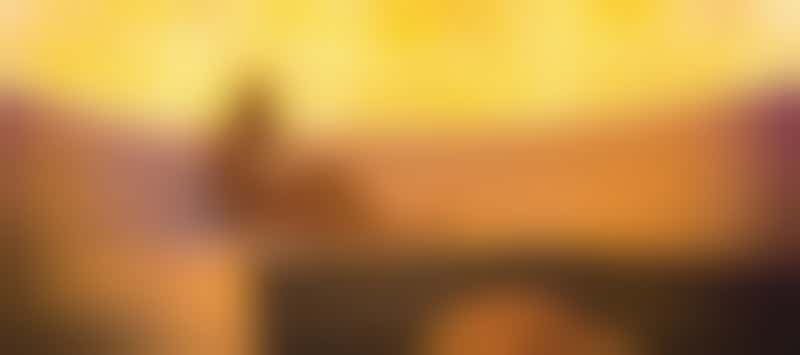 Mandara Spa on Norwegian Escape (photo: Norwegian Cruise Line)
Spas
As you might expect, Las Vegas doesn't scrimp on its spa offerings. Canyon Ranch SpaClub spans 118,000 square feet of the Venetian and Palazzo, there's an arctic ice room in Qua at Caesars with snow on demand (just push a button), and multi-hour novelty treatments (24-karat gold masks and buttered rum pedicures) are the norm. But these massive spas aren't always temples of tranquility; on the busiest days, you'll be forced to eavesdrop on hungover bachelorettes, and aside from a few well-planned spas with entrances onto an elevator bank, some casinos still require you to walk, post-facial, across a casino floor.
If you're a spa fanatic, some of the newest cruise spa offerings might be the perfect choice. Whereas cruise lines once simply placed their obligatory spas close to the fitness centers, cruise lines now appreciate how crucial not only treatments, but a spa-like atmosphere, are for some travelers. Canyon Ranch has a SpaClub on Celebrity ships that offers many of the same kinds of services as its land-based retreats, as well as AquaClass spa cabins and cafes that cater to spa-focused travelers. Canyon Ranch has a partnership with Cunard, as well, and its luxe-meets-utilitarian therapies like Reiki, acupuncture and Ayurvedic treatments can be found on those ships. Costa Cruises actually has a destination spa at sea, including special cabins, Spa Ristorante meals and a thalassotherapy pool. Thermal suites -- with saunas, steam rooms, heated loungers and hot tubs -- are quite common, and Norwegian Cruise Line and Viking Ocean Cruises have put Snow Rooms in the spas on Norwegian Escape and Viking Star, respectively. (The forecast always calls for intermittent flurries.)
Of course, you'll never be forced to brave a casino floor to get back to your cabin. Plus, on some cruise lines, such as Crystal, relaxation lounges on high floors at the ship's stern provide some of the best sunset views you'll ever have. Combine gorgeous vistas with the gentle rocking of the ship on the ocean; that's relaxation with no treatment necessary.
---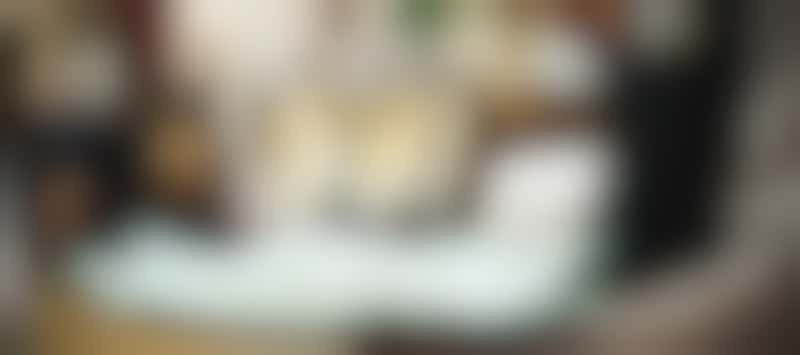 Champagne service (photo: Yulia Mayorova/Shutterstock)
Service
Much has been made of the fact that high rollers and so-called "whales" get the best service in Las Vegas. In fact, whole worlds exist behind the scenes for those who spend enough cash. The entire 36th floor of the Venetian is set aside for high roller gamers, mostly from Asia; the super-secret Paiza Club caters to their every whim. As you might imagine, the casinos rely on sophisticated algorithms for doling out their villas, Maybachs, private pools and front-row tickets.
If you're not so into the pay-for-play environment, cruising might be for you. Service is the number-one tenet for most ships, with multiple daily housekeeping visits, bartenders who will remember you (and your drink), and spot-on restaurant service, no matter what your station in life. On many cruises, a server will actually help you carry plates from the buffet; you won't find that in Vegas.
More and more cruise lines are offering high-end suites with endless amenities, concierge service and butlers, so it's not a truly egalitarian utopia onboard. But you won't have to risk millions for the privilege, and if smiling staff, turn-down service and a general aim to please make you happy, you can feel like a VIP with fares to fit nearly every budget.
---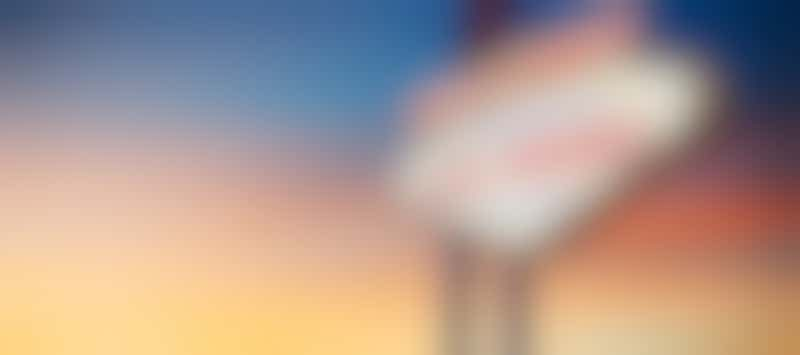 Welcome to Las Vegas (photo: somchaij/Shutterstock)
You Might Prefer Vegas If...
You're a serious gamer. While most cruise lines now have poker tournaments, sailings devoted to poker and blackjack, and even players clubs, no place in the world can compare with the offerings in Vegas, from its high-stakes, invite-only games on secret floors to $1,000-per-spin slots in high roller slot rooms.
You get seasick. Of course, the bigger the cruise ship, the less you'll feel the rolling on an ocean. But if you're seriously prone to queasiness at sea, there's no better remedy than a giant hotel in the desert.
You need a big space. Las Vegas has some of the largest and most inexpensive rooms in the hospitality industry, depending on the time of year. In some hotels, the least expensive rooms are still suites. For instance, a standard room in the all-suite Venetian is 650 square feet. Resort suites at Encore at Wynn Las Vegas start at 700 square feet, and the smallest rooms at Delano are 725 square feet. Time it right (meaning no convention or festival is in town), and you'll spend pennies on the dollar. In contrast, a standard inside cabin on Carnival is just 185 square feet, and that's even larger than other ships whose inside cabins can be as small as 120 square feet. While cruise ships do offer spacious -- even enormous -- suites for top dollar, the average Joe in Vegas will have larger digs than the average cruiser.
You need no-holds-barred nightlife. There's simply no competition in the world for Vegas' nightclubs; seven of the top 10 grossing clubs are on the Strip, with the world's top DJs in residency, bottle service delivered by fantasy characters like Superman or the Pink Panther (really!) and multiple levels of crazy fun. There's also a reason that the "What happens in Vegas" tagline stuck. Vegas rewards misbehaving; embarrass yourself on a cruise, and you'll still see the same shipmates at breakfast the next morning.
---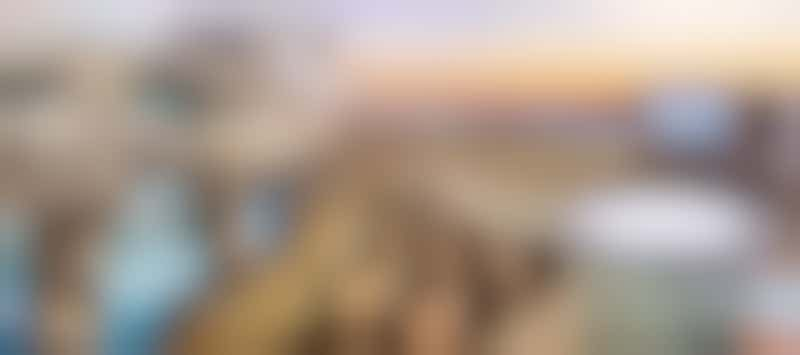 Rendering of the upcoming Norwegian Escape (photo: Norwegian Cruise Line)
You Should Try a Cruise If...
You actually want to relax. Vegas can be relaxing, but you'll need to plan to reserve the best poolside cabana, book a spa treatment or escape to the desert. Choosing from among many casino hotels chock-full of options can be tiring if you just want to tune out, while selecting from the options aboard your ship can eliminate overload.
You need to be forced off the grid. It's a mixed blessing that cruise ships have become so great at providing less prohibitively priced onboard Wi-Fi. There's nothing like being on the open sea to help you unplug from the office. Vegas, on the other hand, is a 24/7 assault on the senses.
You like a leisurely stroll from dinner and the lounge back to your stateroom. The only way to avoid outrageous cab lines and prices in Las Vegas is to dine in the hotel you're staying in or walk the very long distances between hotels (deceptively engineered to look short from the street). There's nothing quite as pleasant as taking a post-dinner walk on deck in the fresh sea air or stopping by a lounge for a nightcap without worrying about how you'll get back to your room.
You really want to see Rome, Venice, New York City or Cairo's pyramids (not the Colosseum, Venetian, New York-New York or Luxor hotels). Just as no place does ersatz like Vegas, no place does authentic like the cities Vegas borrows from. A cruise can take you to many of the top destinations on your must-see or bucket lists.