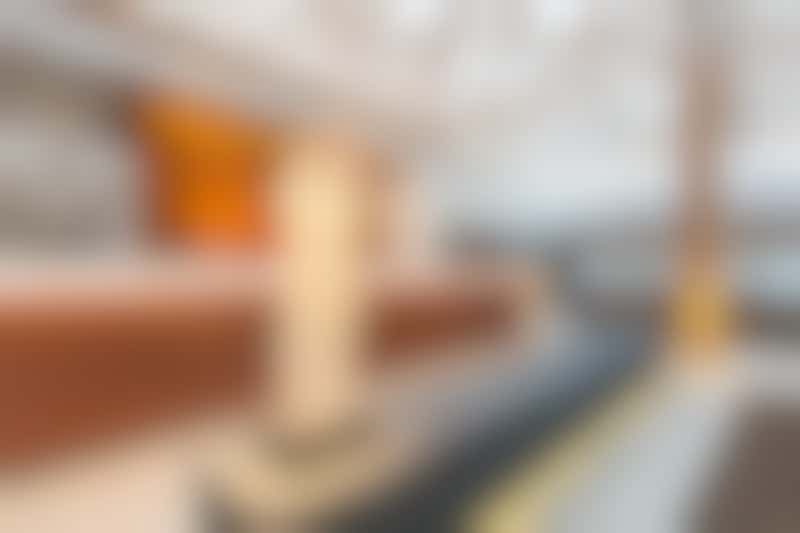 (Photo: Cruise Critic)
Sponsored by Viking Ocean Cruises
Nordic design is as popular and timeless as ever. Home furnishing stores across the globe are adopting the aesthetic made mainstream by brands like Marimekko, Finland's legendary purveyor of graphic patterns; Denmark's Hay, known for clean-lined housewares and fixtures; and Oslo-based Northern, which recently branched out from its specialty, lighting, to offer furniture crafted with pale woods native to Norway.
One place you may not have expected to find this minimalist style is on cruise ships, often celebrated for their over-the-top, opulent decor. But lovers of this spare, streamlined style will feel right at home on Viking Cruises' fleet of ocean ships, models of Scandinavian chic with clean lines, light woods and nature-inspired elements.
One theory for the demand for Scandinavian design is that it transforms a home into a clean, deceptively simple oasis from the chaos of our modern, fast-paced lives. It's perhaps the same reason why Marie Kondo has sold millions of books on finding joy through decluttering. And why designing a cruise ship that feels comfortable yet luxurious, memorable without competing with the destinations to which it sails, is a winning strategy for a cruise line focused on providing travelers with opportunities for meaningful exploration.
Indeed, each of Viking's new ocean ships also stands out among all other cruise ships as a floating embodiment of its parent line -- reflecting the heart and soul of Viking's company heritage, beyond design. Architect Richard Riveire, hired to create the interior decor of this fleet of identical ships, achieved this by marrying quintessential Nordic style with a celebration of the Vikings' seafaring tradition of expedition and discovery.
"A sense of exploration is important for Norwegians," Riveire says. "So the design reflects that sense of looking for things, of exploring and finding. The passenger becomes the discoverer by finding things on Day 3 or 4 or 5."
Riveire facilitates that in creative, clever — and often fun — ways. Indeed, the ships are a veritable "Where's Waldo" of sometimes hidden cultural details, from the pillows in the theater bearing the faces of famous Scandinavian personalities to the tile work around the outdoor pool inspired by Norwegian knitting patterns.
Cruisers can embark on their own journey of discovery in search of the many Nordic cultural touchstones hiding in plain sight throughout the ships. Here are our favorite spaces.