Creature Comforts Matter but the Destination Is Key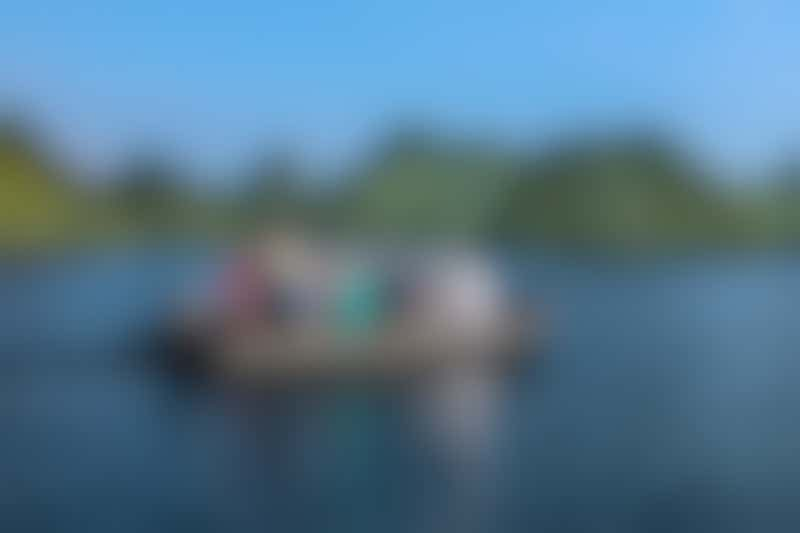 Zodiac Excrusion in Triton Bay, Indonesia (Photo: Ponant)
Investigate port schedules and you'll quickly see how these vessels present intriguing sailing opportunities in offbeat corners of the world.
Take Western Australia. While plenty of cruise lines tackle the ports and coastlines fringing the Tasman Sea between Australia's east coast and New Zealand, not many cruise ships explore Western Australia's very remote, very wild Kimberley Coast. They don't know what they're missing.
"On the nearly 1,000-nautical-mile coastline, there are only a very small handful of places which can be accessed by land-based vehicles," explains Chris Done, a retired regional manager for the Western Australian Department of Conservation and Land Management, who worked with cruise lines to introduce them to the region's most special places.
Guarded by ancient sandstone and igneous cliffs, the Kimberely's King George River invites inland exploration of deep red gorges, while thousands of uninhabited islands line the coast, according to Done. "The area is still relatively a 'new frontier' from a biological point of view, with new species of plants, and occasionally animals, being found and described on a regular basis."
Cultural experiences are as important as natural ones. On trips to the Kimberley region, passengers meet up with Aboriginals to learn, firsthand, about their culture and history. On an around-Indonesia cruise, Cruise Critic member Daniele explains that what stood out for her: "We visited some very remote islands in Indonesia and met ethnic groups, such as the Toraja. Our line went out of its way to let us observe firsthand the Torajan funeral rites (we even went there with two live pigs we could offer to the family). It was superb!"
"More and more travelers today are drawn to remote places and one-of-a-kind itineraries," adds Perrin. "They're intent on avoiding overdeveloped destinations with tourist crowds, and they want to feel that thrill of 'discovering' unspoiled islands, natives with distinctive histories and cultures, and still-wild frontiers. Such places are often hard to access any other way than by small expedition ship."
For instance, while big ships tie up in the bustling ports of Bali and Jakarta, the Java Sea and Banda Sea of Indonesia are ideal for expeditions ships, sailing to such places as Tanjung Puting National Park, a preserve for the endangered orangutan, or Triton Bay, where limestone pillars mark the Coral Triangle, home to more fish and coral species than anywhere on the planet.
Among the other unusual regions that see expedition ships is Africa. Here, the volcanic Cape Verde archipelago may have once served as Portugal's hub for African slave trade, but today it's better known for its landscapes of lava, salt flats and deserted beaches; its unique as well as migratory bird species; and the lovely, melancholy musical style, morna. Other African archipelagoes appearing on truly select expedition cruise itineraries include the Bijagos Islands of Guinea-Bissau, a UNESCO-designated biosphere reserve; the Seychelles with their dream beaches and rocky coves; and the remote atolls of the Maldives.
When expedition ships take time to explore the ever-popular waters of the Mediterranean and Caribbean, they chart their own course. Greek Island cruises might slink into Volos, the birthplace of Achilles, or to Rethymnon, close to Crete's Minoan palace at Knossos and the archeological museum of Heraklion. Caribbean cruises drop anchor in the idyllic isles of the Grenadines, but venture even further south to take in Venezuela's magnificent Orinocco River, and on to Cayenne, French Guiana, where Haitian, Brazilian and European cultures mingle and the ruin of Devil's Island looms on the horizon.
---