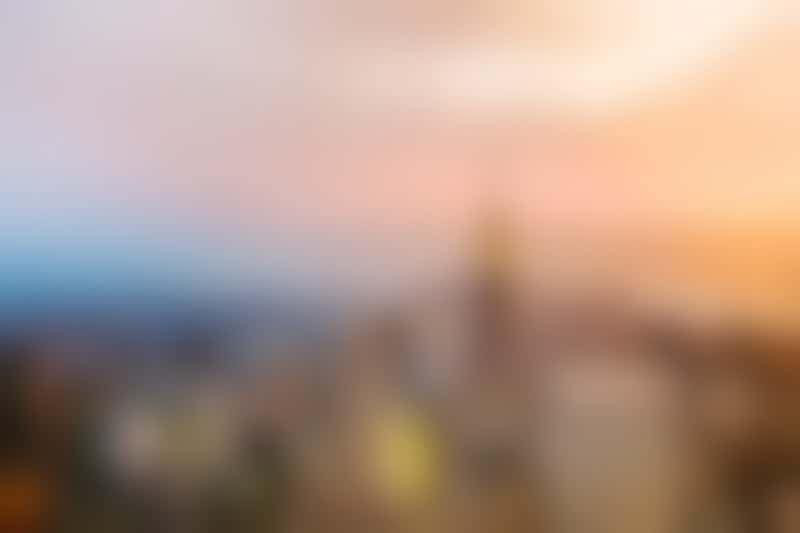 New York City (Photo: cocozero/Shutterstock.com)
When you're talking about the most populous city in the United States, there are only a few places where you won't find locals.
But here are a few: Wall Street on a weekday after 7 p.m. or on the weekend, Times Square at virtually any time of the day, Fifth Avenue between Central Park and 34th Street, and the majority of the New York City's most iconic structures (Empire State Building, Statue of Liberty, Grand Central Station). You'll also want to avoid touristy restaurants made famous by movies (Serendipity 3), longevity (Carnegie Deli) and chains that are in the middle of Times Square. (Don't ever tell a New Yorker -- or anyone who loves great food -- that you went to TGI Fridays there.)
It's not that New Yorkers are snobs. Far from it. But life in New York moves at a fast pace, and many don't have time to stand still for gawkers. That said, if you're lost, most people will go out of their way to help.
Outside of the places above, almost everything else gets local traffic. After all, there are nearly 40,000 restaurants, delis and bars in New York City's five boroughs. You're bound to run into a New Yorker in one of them.
For the purposes of this piece, we'll be sticking to Manhattan, as that's where most visitors will spend the bulk of their time.
---
Neighborhoods
Before getting into the where's and why's of places you might like to try, a quick explanation of Manhattan's neighborhoods is in order. Manhattan has more than 40 neighborhoods, with about 20 of them being regularly trafficked by visitors. And some neighborhoods (like Turtle Bay, which runs from 41st St. to 53rd St. on Manhattan's east side, from Lexington Avenue to the East River) are rarely referred to by their given name, except by people who live there.
Here are the neighborhoods that you'd be most likely to visit when you're in town for a cruise (from north to south):
Upper West Side (from Central Park West to the Hudson River and from W. 59th St. to W. 116th St.)
An affluent and primarily residential area, the Upper West Side is home to the American Museum of Natural History and Lincoln Center. You'll find a fair number of restaurants in the area, but few shops.
Upper East Side (from Central Park East/Fifth Ave. to the East River and from E. 59th St. to E. 96th St.)
Also an affluent and primarily residential area, the Upper East Side is heaven for museum-lovers, and it's home to the southern half of Museum Mile, including the Jewish Museum (92nd St.), the Andrew Carnegie Mansion (91st St.) the Guggenheim Museum (88th St.) and the Metropolitan Museum of Art (82nd St.), among several others.
Midtown (from 59th St. south down to about 34th St.)
As a visitor to New York City, you'll probably spend a lot of time in Midtown, as it's one of the largest sections of Manhattan, though it's sometimes divided into smaller pieces. Technically it spans the entire portion of the city between the Hudson River on the west and the East River on the east, between 59th and 34th sts. But within that, you'll find neighborhoods like Hell's Kitchen (see below), the Theater District (see below), part of the Garment District, Murray Hill, Clinton and others. Midtown is among the City's busiest neighborhoods, housing some of New York's most iconic attractions (Empire State Building, United Nations, Carnegie Hall, Grand Central Terminal, St. Patrick's Cathedral, the Museum of Modern Art), as well as towering skyscrapers housing numerous companies, plus lots of restaurants and shops.
Theater District (from about 57th St. in the north to about 40th St. in the south and from Sixth Ave. on the eastern border to Eighth Ave. on the west)
Pretty self-explanatory, the Theater District is where you'll find the majority of Broadway theaters, as well as several off-Broadway theaters, movie theaters, hotels and lots of restaurants.
Hell's Kitchen (from about 42nd St. in the north to about 34th St. in the south and from Eighth Ave. on the eastern border to the Hudson River on the west)
A traditionally industrial area, Hell's Kitchen has become increasingly gentrified and is home to several of the City's trendiest bars, restaurants and shops. Among its iconic attractions are the New Yorker Hotel, Port Authority Bus Terminal, Studio 54 and the original "Soup Nazi" soup stand made famous on "Seinfeld." This is one of the two closest neighborhoods to the Manhattan Cruise Terminal (the other being Midtown West).
East Village (from 14th St. in the north to Houston St. in the south and from Third Ave. on its western border to the East River on its eastern border, though some of the eastern-most area is also referred to as Alphabet City)
Long the center of the City's counterculture, the East Village has been home to artists, musicians and hippies since the last 1960s. It's also known as the birthplace of the punk rock movement. While somewhat gentrified, the area still maintains its edge, and you'll find lots of tattoo and piercing studios, along with nightclubs and lots of small (mostly ethnic) restaurants. Home to several New York University buildings, its main iconic attractions are St. Mark's Square and St. Mark's Place (for edgy shopping).
Greenwich Village (from 14th St. in the north to about Houston St. in the south and from Broadway on its eastern border to the North River -- part of the Hudson River -- on the west)
Like the East Village, Greenwich Village -- also simply called "The Village" -- has long been known as an artists' haven and was the birthplace of the modern LGBT movement. Washington Square Park, which has featured in numerous films ("Kids," "I Am Legend," "Searching for Bobby Fischer," etc.), is at the center of the neighborhood. You'll also find many off-off Broadway theaters there, as well as small restaurants and shops.
SoHo (from Houston St. on the northern border to Canal St. on the south and from Crosby St. on its eastern border to Sixth Ave. on its western edge)
SoHo, or south of Houston St., has long been one of New York City's most art-centric neighborhoods, with artists' lofts and art galleries. While art galleries still exist, the area is today famous for its uber-trendy boutique shopping.
The list that follows is by no means comprehensive, but you can't go wrong giving any of these a try.
---
Where to Eat
Local New Yorkers are as likely to grab a bagel and cream cheese from their local deli for breakfast as they are to meet up with friends on a Thursday night at a trendy Manhattan eatery. And while they might say they turn up their noses at a 99 cent slice of pizza, don't believe it. They've all been there and done that at some point.
As for restaurants, there are literally thousands -- everything from cheap ethnic eateries to 3-Michelin-star gastronomic temples. For more popular restaurants, check out websites like Urbanspoon.com, "Time Out New York," Eater.com and the Manhattan forum on Chowhound.com. For anything that has a buzz, you'll want a reservation. Here is just a handful that we recommend:
Print: While there aren't many restaurants near the Manhattan Cruise Terminal, perhaps the closest is this farm-to-table American restaurant inside the Ink48 Hotel. It's getting lots of buzz from local food bloggers, but you'll still find more business visitors there than locals. For a bit more of a local flare, walk farther east to find restaurants on 9th and 10th avenues. (Midtown West on 11th Ave. at 48th St.)
Pure Thai Cookhouse: This popular midtown eatery is a bit far to the west but still only a four-avenue walk away from the Modern Museum of Art. It's not the prettiest restaurant -- think plastic stools placed around the counter -- but New Yorkers proclaim it some of the best, cheapest Thai food in the City. It's not always easy to get a seat, so if you're up for a walk on a nice day, get your food to go, and head north (to 59th St.) and east (to Central Park West), and grab a bench in Central Park. (Midtown West on 9th Ave. at W. 51st)
The Spotted Pig: Locals enjoy this gastro pub, which serves seasonal British and Italian fare, but so to do the experts. The Spotted Pig has earned one star from the Michelin Guide for seven consecutive years and is regularly recommended by chefs around the globe. Prices are high, and service isn't always friendly, but remember the food is why you're going. Be prepared for crowds and a long wait time for dinner, but lunch is usually petty open. (Greenwich Village on W. 11th St. near Greenwich St.)
5 Napkin Burger: New Yorkers clearly don't mind that 5 Napkin Burger is a chain, as it gets high marks from all who eat there. Launched in Hell's Kitchen, there are now three Manhattan locations. It's definitely a casual joint, and it serves much more than just burgers; you'll also find sushi, tacos and salads on the menu. Be prepared for crowds during the weekday lunch rush. (Upper West Side on Broadway at W. 84th St.; Hell's Kitchen on 9th Ave. at W. 45th St.; East Village on E. 14th St. at 3rd Ave.)
Village Taverna Greek Grill: Just blocks away from Union Square, Village Taverna is a happening place in the evenings, especially on weekends. The menu features traditional Greek and Mediterranean fare, including lots of vegetarian options. It's great place for sharing if you're with a group. (Union Square on University Place at 11th St.)
Orso: Not as much a local haunt as it is a place for theater-goers driving in from the surrounding suburbs, this Theater District favorite serves up tasty Italian fare. It's perfectly situated for a casual dinner before catching a show. It's also a great place to hit after all the Broadway productions have let out; you just might spot some of the actors your saw on stage grabbing a late meal. (Theater District on W. 46th St. between 7th and 8th aves.)
---
Where to Drink
As with restaurants, there are just too many bars in Manhattan (forget about Brooklyn, which is New York City's trendiest borough nowadays) to give you a real feel for all that's out there. "Time Out New York" and "New York" magazine are good sources for bars that have live music. Here is a tiny handful that come recommended by the locals.
Draught 55: Lots of bars in New York City offer a great selection of beer, but Draught 55 specializes in craft beers with a rotating draught selection of 42 craft beers, plus 40 varieties in bottles or cans. The majority of the beers are brewed on the East Coast of the States, but you'll find suds from all over the U.S. Be sure to customize a beer flight if you're looking to try a lot of brews. (Midtown East on 55th St. near 2nd Ave.)
Morrell Wine Bar and Cafe: Wine-lovers should check out this wine bar, located in Rock Center. In existence since 1947, it features some 150 wines by the glass. On weekdays, you'll be surrounded by a mix of tourists and corporate sorts having high-powered lunches, but on the weekend it quiets down a tad. Wines are not cheap. (The least expensive glass is $10.) Skip the meal (there are better options out there), but linger for the people-watching. (Rockefeller Center, 5th Ave. between 49th and 50th Sts.)
Kettle of Fish: A popular NYC dive bar, Kettle of Fish is best avoided during NFL season (unless you're a football fan and don't mind a crowd). The rest of the year, it's a great place to grab a $6 draft and chill on a couch, play pinball or darts, or chat up the friendly bartenders. (Greenwich Village, Christopher St. between Waverly and 4th St.)
White Horse Tavern: Go there for the atmosphere and the tavern's Bohemian history, rather than the food and drinks. Back in its heyday, White Horse Tavern was a frequent haunt of artists like Dylan Thomas, Jack Kerouac and James Baldwin. Make sure to bring a notepad and pen in case you're suddenly inspired to write the next great novel. (Greenwich Village, Hudson St. near W. 11th St.)
Please Don't Tell (PDT): If you're a cocktail aficionado, this is the place to go. One of the most exclusive haunts in the East Village (if not all of Manhattan) the entrance to this tiny, yet classy speakeasy is hidden behind a phone booth inside the Crif Dogs eatery. You'll need reservations, which can be hard to come by, but but those who get in can't say enough good things about the cocktails on offer. Unless you enjoy your martini with a hotdog on the side, you'll want to make sure you get something to eat before going, as all they have on the menu are hotdogs. (East Village, St. Mark's Place between 1st Ave. and Avenue A)
---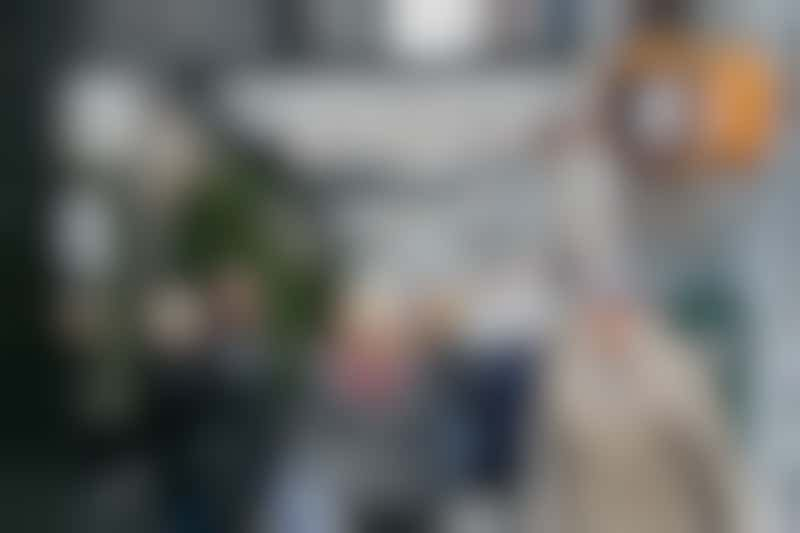 Bloomingdale's in New York City (Photo: Roman Tiraspolsky/Shutterstock.com)
Where to Shop
There are, quite literally, thousands upon thousands of shops in New York City's five boroughs. Even just narrowing your shopping field down to Manhattan leaves you with more choice than you know what to do with. And, with only a few exceptions (notably souvenir shops and brand-name megastores -- think M&M's, Disney and the like), local New Yorkers shop at them all.
Here are a few notable and, in some cases, iconic stores to check out:
Bloomingdale's: It might not be an NYC-exclusive (though it did get its start on the Lower East Side in 1860), but Bloomingdale's is still a place most visitors to the City should stop by. We recommend it for clothing, but you'll find shoes, accessories, makeup, housewares and more. (Midtown East on 59th St. at Lexington Ave.)
ABC Carpet & Home: A New York City institution, ABC Carpet & Home is a favorite place for many New Yorkers to browse and buy a huge selection of one-of-a-kind, handmade home accessories imported from all over the world. Prices run the gamut from very affordable to "you wish." Even if you're not in the market for anything, you've got to take a stroll through ABC's colorful aisles. (Gramercy Park, 19th St. at Broadway)
Kiehl's: Yes, you can purchase Kiehl's lotions and makeup in malls across the United States, but no other retail location is quite like the flagship store. Still located in the same storefront in which Kiehl's got its start back in 1851, locals and tourists flock there to soak in the atmosphere and sample the wares. (Trial sizes are happily handed out.) (East Village, Third Ave. at 13th St.)
The Strand: The Strand opened its doors back in 1927 when hard-cover and paperback books were still a thing. One of the largest used bookstores in the world, this dusty bi-level store is heaven for book-lovers, carrying everything from rare first-editions and beautiful coffee table art books to current reads and more. (East Village on Broadway at 12th St.)
Forbidden Planet: Ok, this isn't for everyone, but it's such an iconic NYC shop, we'd be remiss if we didn't mention it. Forbidden Planet is New York City's most well-known comic book shop, though it sells much more than comics. Come for the comics, the rare collectibles and the great people-watching. (East Village on Broadway at 13th St.)
Shoes: New York City is a shoe-lover's paradise, with hundreds of shoe stores, particularly standalone designer boutiques (Christian Louboutin, Jimmy Choo, Manolo Blahnik, etc). For one-stop shopping you'll want to hit up stores like Barney's, Saks Fifth Avenue and Henri Bendel. But if you're a real shoe hound, you'll want to spend at least half a day hitting the individual boutiques. SoHo and the East and West Village are the best neighborhoods for shoe shopping.
---
Where to Watch Your Favorite Team
Virtually every New York City bar shows some type of sports match on the weekends, but if you're looking to watch a specific sport or even a specific team, you can do that too. American and European football bars abound, but you'll even find rugby bars (The Keg Room on W. 36th and The Australian on W. 38th come to mind) and cricket bars (The Cricketers Arms on Murray St. and Johnny's Restaurant & Bar on Rockaway Blvd. in Queens).
For NFL fans with no strong team affiliations, check out Manny's on Second, which shows every football game all season long, serves wings, has 24 beers on tap and even offers free iPhone charging stations.
A smattering of NFL specific-team bars includes Windy City Ale House for the Chicago Bears (Bay Ridge, Brooklyn), Stone Creek Bar & Lounge for the Dallas Cowboys (Rose Hill on E. 27th St.), Slattery's Midtown Pub for the Miami Dolphins (Midtown East on E. 36th St.) and Professor Thom's Bar and Restaurant for the New England Patriots and any other Boston-based sports team (East Village on 2nd Ave.).
Lovers of soccer can head to Nevada Smiths (East Village on 3rd Ave.), Jack Demsey's (Midtown West on W. 33rd St.) and Banter (in Williamsburg, Brooklyn).
Want to see a sports match live? If you're not up for leaving Manhattan, your only choice is a New York Knicks or New York Rangers game played at Madison Square Garden (34th St. between 7th & 8th aves.) The City's other basketball team, the Nets, plays in Brooklyn. Both of the local baseball teams also play in outer boroughs; the Mets play in Queens, and the Yankees play in the Bronx.
---
Where to Have Fun & Get Active
Central Park: When it comes to outdoor fun, there's no better place to start in New York City than Central Park. With more than 840 acres of land, you can picnic, play Frisbee, go boating, watch a softball game, barbecue, roller blade and much, much more.
The High Line: This mile-long elevated stretch of the former New York Central Railroad is another popular outdoor spot for New Yorkers and visitors alike. Stroll the length of the park for people-watching, great views and a real slice of New York City life.
Hudson Kayaking: There was a time you couldn't have paid a New Yorker to get near the Hudson River. But since the river was cleaned up in the 90s, local residents have taken to kayaking its waters. A variety of free and paid options are available at several Manhattan piers (Pier 26 in Tribeca, Pier 40 in Greenwich Village, Pier 66 in Chelsea and Pier 84 at W. 44th St.)
Chelsea Piers: For indoor (and some outdoor) fun, Chelsea Piers is a great place to spend a day. You'll find more than 20 sporting venues (from baseball and cycling to rock climbing and sand volleyball), as well as bowling alleys, an ice-skating rink, golf simulators and driving ranges, several restaurants, a brewery and even a salon and spa. (Chelsea on 23rd St. and Hudson River Park)
The Angelika and Film Forum: For the latest independent, art house, foreign and award-winning films, head to either of these high-brow cinemas. (18 W. Houston St. and 209 W. Houston St., respectively)
---
How to Find Out What's Going On
There are two main publications visitors to New York City should check out to find out what's going on locally. The first is "Time Out New York," which comes out monthly, and the second is The "Village Voice," which focuses primarily on Greenwich Village and the East Village. It comes out every week on Wednesday. "New York" magazine also has listings.
---
What to Avoid
It's difficult to tell tourists not to visit some of New York City's most iconic attractions (Times Square, the Empire State Building, Rockefeller Center during December), but if you're really looking for the places New Yorkers haunt, you'll want to avoid these tourist magnets.
Beyond that, there aren't many places you should avoid, though some areas (Spanish Harlem, Central Park's Ramble and some areas of the outer boroughs) are best visited during daylight hours.