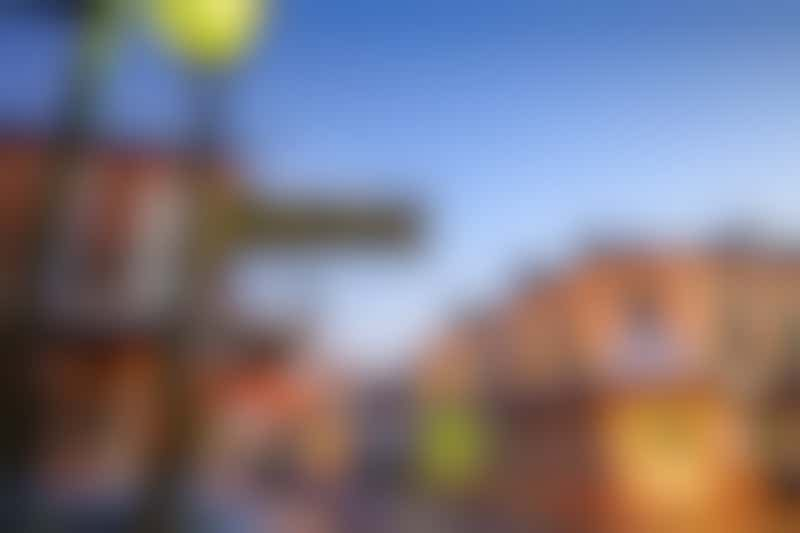 New Orleans' Bourbon Street (Photo: f11photo/Shutterstock.com)
To truly experience New Orleans, you need at least a year. In one year, you get the full Carnival season, from Twelfth Night (Jan. 6) to Fat Tuesday, better known as Mardi Gras day. (The date differs each year.) In that year, you also get the New Orleans Jazz and Heritage Festival, two weekends in the spring that showcase a variety of great music. Plus a full year gives you time to eat at many of the city's restaurants, wander the historic cemeteries or live in a Creole cottage or a shotgun house in true local style.
But you don't have a year. You have a week or maybe only a weekend, and, yet, you want to enjoy the city as if you had a year.
Here's a guide to where the locals hang out, eat, drink and shop. Suggestions are clustered on one side of the Mississippi River and don't extend beyond the Industrial Canal or into New Orleans East; they give visitors access to places the typical tourist might not hear about.
Editor's note: These areas of New Orleans are thriving because they were largely untouched during Hurricane Katrina in 2005. But Cruise Critic recommends you limit your wanderings to well-lit, highly populated streets.
---
Neighborhoods
French Quarter: This is the city's oldest and best known neighborhood. It's actually quite small, 13 blocks wide and six blocks deep, bordered by Canal Street and Esplanade Avenue, the Mississippi River and Rampart Street. This is where you'll find the infamous Bourbon Street, with its strip clubs and bars and stumbling visitors. It's also where you'll find some of the city's most beautiful architecture, the French and Spanish influences on the city revealing themselves block by block. It's a short walk from the Port of New Orleans to St. Louis Cathedral and Jackson Square at the heart of the neighborhood.
The Garden District: Take the St. Charles Avenue streetcar to enjoy the elegant homes that are part of the Garden District. This neighborhood is roughly bounded by St. Charles and Magazine streets, and Jackson and Louisiana avenues. Author Anne Rice set many of her novels among the antebellum mansions and tidy gardens. Multiple groups offer walking tours of the area. Some also include nearby Lafayette Cemetery #1.
Faubourg Marigny & Bywater: These neighborhoods downriver of the French Quarter are currently among the city's hottest. Frenchmen Street in the Marigny has long been a music hotspot. Some say it's the locals' version of Bourbon Street. The Bywater draws artistic sorts and has a more Bohemian vibe. You'll find arts collectives and thrift stores there. Faubourg Marigny is roughly bordered by Esplanade Avenue and Press Street, Rampart Street and the Mississippi River. The Bywater runs from Press Street to the Industrial Canal and between Rampart Street and the river.
Central Business District/Warehouse District: The Central Business District or CBD is the neighborhood right in front of the Port of New Orleans, adjacent to the French Quarter. The Warehouse District is a sub-neighborhood in the CBD. Once largely a ghost town on weekends and evenings, this area is now a bustling collection of restaurants and bars intermixed with homes in some of the converted warehouses. There is also a number of hotels there.
Uptown: This term refers to a huge swath of the city, stretching from the bend in the Mississippi River to Canal Street. When visiting an Uptown locale, make sure you have an exact address.
---
Where to Eat
Foodies flock to the Crescent City for a reason: You're likely to enjoy some of the best meals you've ever had during a visit there. There's a joke that locals get together for lunch and talk about where they'll go for dinner before they even finish the midday meal. It would be funny if it weren't true.
Dishes associated with the city include crawfish in all its forms, fried shrimp and oyster po'boys, and grillades over grits. That latter meal -- a rich dish featuring beef or pork falling to pieces in a slow-cooked sauce served over creamy, cheesy grits -- is the stuff of legend.
Two popular cuisines you'll find featured in New Orleans are Creole and Cajun. These are very different styles of cooking. Creole dishes often have North African and French influences and were born in the kitchens of well-off families. Grillades over grits is a Creole creation, with an involved recipe that requires money to buy the ingredients and time to spend on preparation. Cajun refers to a style of cooking that is more rustic and simple and is named for the French-speaking Acadians who migrated to Louisiana from Canada. The so-called "Holy Trinity" of Cajun cuisine is composed of onions, bell peppers and celery. These ingredients form the base of many Cajun dishes.
One way to remember the difference between the two: If you give a Creole family a chicken, it will feed them for a night. If you give a Cajun family a chicken, it will feed them for a week.
The restaurants below offer a variety of dining options, from casual to upscale.
Elizabeth's: This casual restaurant near the Mississippi River levee in the Bywater neighborhood has a simple motto: "Real Food, Done Real Good." And it's real good -- especially the praline-encrusted bacon, also known as "pork candy." The Bloody Marys, garnished with pickled okra and/or green beans in the New Orleans way, are also outstanding. It may seem a little out of the way for some tourists -- further east than the French Quarter and Faubourg Marigny neighborhoods -- but it's worth the trip. (601 Gallier Street)
Dat Dog: The first Dat Dog opened in 2011 on Freret Street, just as the area was becoming a dining destination. It quickly became a local favorite, expanding to two other city spots, all colorful locales featuring the work of local artists. As the name implies, the focus is on hot dogs, sausages, traditional bratwurst and kielbasa, as well as only-in-New-Orleans varieties stuffed with alligator or crawfish. There are vegetarian and vegan options available, too. FYI: "Dat" is the local way of saying "that." Fans of the city's NFL team, the Saints, are said to belong to "Who Dat Nation," known for the chant, "Who dat say dey gonna beat dem Saints?" At one point, the NFL even tried -- unsuccessfully -- to claim ownership of the phrase. (Three New Orleans locations: 3336 Magazine Street, 601 Frenchman Street, and 5030 Freret Street)
High Hat: Another 2011 arrival that's become an anchor of Freret Street's Restaurant Row, High Hat pays its respects to local Creole cuisine while also offering dishes from the Mississippi Delta. There, pimento cheese and hush puppies get the respect denied them in the rest of the city. The gumbo is as good as it gets. The fried chicken, served with red beans and rice on Mondays and waffles and syrup on weekends, is among the city's best. Order it early and often. (4500 Freret Street)
Domenica and Pizza Domenica: For years, New Orleans was a pizza black hole. Now it has some of the best pies available this side of the Atlantic -- and a lot more. The original restaurant, in the historic Roosevelt Hotel right outside the French Quarter (and not too far from the cruise port), showed the world that a head of cauliflower could be a decadent treat. The cured meats and cheeses are also a delight. Sister restaurant Pizza Domenica is more casual and has a slightly smaller menu, but it's still worth the trip. Insider tip: Take advantage of Happy Hour specials at both venues, including half-price pizzas. The discounts are offered seven days a week but run from 2 p.m. to 5 p.m. (Domenica: 123 Baronne Street | Pizza Domenica: 4933 Magazine Street)
Liuzza's By the Track: The signature dish there is the BBQ shrimp po'boy, sauteed in a buttery hot sauce and served in a hollowed-out French pistolette. Always popular with locals, the restaurant and bar is packed during the city's annual Jazz and Heritage Festival, as it's a stone's throw from the fairgrounds. Some insight for ordering: When someone asks if you want your sandwich "dressed," they want to know if you want tomato, lettuce and mayo. Answer according to taste. (1518 N. Lopez Street)
Commander's Palace: This is one of the city's most acclaimed restaurants. Locals know what a deal it is to go there for lunch Monday through Friday, when the food is less expensive but just as good and martinis cost 25 cents. Make a reservation, and put on your dress clothes for an unbelievable meal -- and some interesting service. Ladies seeking a restroom may find a server looping an arm through theirs and escorting them to the door. The menus, with changing artwork that's frame-worthy, can be taken home as souvenirs. Just ask. (1403 Washington Avenue)
Frankie and Johnny's: Visit the website of this Uptown dive, and you'll see crawfish everywhere. This out-of-the-way spot is known for its boiled crawfish and its ability to deep-fry anything into deliciousness. It's not the prettiest spot in town, but it's beloved. Don't go if you're craving a light meal. (321 Arabella Street)
---
Where to Drink
For better or worse, New Orleans is a city often associated with heavy drinking. Blame it on Bourbon Street and the out-of-town visitors who overindulge when they learn it's legal to drink alcohol while walking the streets. (Just no glass containers. If you're ready to leave a bar but not ready to give up the last of your vodka tonic, check the wall near the exit for a stack of plastic "go-cups" so you can transfer your drink, or ask your bartender to provide one.)
Many cocktails were either developed in New Orleans or have become city staples. These include: the Hurricane, with the best known version of this rum punch coming from Pat O'Brien's; the Vieux Carre, a rye and cognac cocktail developed at the Carousel Bar in the 1930s; and the Sazerac, named after the bar where the drink, once made with pure absinthe, was first served.
Snake and Jake's Christmas Club Lounge: Also known as "Christmas Bar" or just "Snake and Jake's," this only-for-those-in-the-know bar is hidden in a residential pocket of the Uptown neighborhood. (Take a cab.) Look for the strings of lights outside to guide you. It's equally dark inside, but regulars seem to prefer it that way. (7612 Oak Street)
The Columns: This historic hotel has a Victorian lounge inside and outdoor seating on its famous front porch. There's food, too, and there are few things better than claiming one of those outdoor tables for a Sunday brunch, enjoying a four-course meal and a cocktail, and watching the streetcar rattle by. Happy hour specials are offered seven days a week from 5 p.m. to 7 p.m. (3811 St. Charles Avenue)
Saturn Bar: Perhaps the diviest of the dive bars in a city filled with 'em, you'll want to take a cab to the front door. There are posted hours, yes, but as the bar's website notes, "Sometimes we open at random times, so if you see the neon lights on outside, it means come on in." (3067 St. Claude Avenue)
Baccanal: This indoor/outdoor venue in New Orleans' Bywater District offers bottles of wine, food and live music, weather permitting. Open seven days a week from 11 a.m., it usually closes "around midnight," its website notes. Located deep in the Bywater, where the Mississippi River meets the Industrial Canal, you'll want to take a cab there. (600 Poland Avenue)
---
Where to Shop
New Orleans is a great place to shop, with fewer chain stores than you'll find in many other U.S. cities. Signs declaring "Locally owned" are proudly displayed. You'll find countless goods with a New Orleans twist, including clothing and housewares. Antique shops also abound, with clusters in the French Quarter, Uptown on Oak Street and on Magazine Street.
Octavia Books and Maple Street Book Shop: These two locally-owned bookstores have provided generations of New Orleanians with reading materials. Consider a "When in Rome" reading choice by picking up one of the many tomes set in the city or written there. Local book maven Susan Larson's "The Booklover's Guide to New Orleans" can provide some starter ideas. (Octavia Books: 513 Octavia Street, New Orleans, 504-899-READ (7323), www.octaviabooks.com | Maple Street Book Shop: 7529 Maple Street)
Royal Street: Royal Street, in the French Quarter, runs parallel to Bourbon Street, but it's amazingly gentile, especially when compared to its raucous neighbor one block away. Antique shops, art galleries, fine dining options and contemporary clothing and gift stores fill the 13-block stretch between Canal Street and Esplanade Avenue.
Jackson Square: This is another French Quarter shopping opportunity. Local artists working in a variety of mediums sell their works there, with many hanging their items on the iron fence that surrounds the square in front of St. Louis Cathedral. Fortunetellers, street performers and caricature artists also sometimes set up shop there, and there's always at least one street band providing music. After finding a treasure, sit down at Cafe du Monde across the street for coffee and beignets.
Magazine Street: Running parallel to the Mississippi River, this thoroughfare is known for its variety of antiques and more. You'll find fine antiques and modern furnishings, casual clothing and upscale fashions, and art galleries with fine art, as well as shops with quirky locally-crafted goods. Countless places to eat and drink are intermixed with the stores. Since this is a long street with different pockets of retail, it's best to plan your visit. Consider using the bus that runs along the street to get from corner to corner.
---
Where to Watch Your Favorite Team
For years, the NFL's hapless New Orleans Saints were the city's only professional team. But since 2002, the city's had a second professional team, the NBA's Pelicans, formerly the Hornets of Charlotte, NC. And the Saints are no longer hapless, as they proved in February 2010 with a win in Super Bowl XLIV. Locals are mad about these teams, particularly the Saints. They also love college sports, with Louisiana State University a favorite in all games. Fans are passionate but also compassionate, so don't worry about bad vibes if you root for the "wrong" team.
Tracey's: This typical sports bar on Magazine Street in the Irish Channel (in the lower Garden District) has 20 TVs and a po'boy-heavy menu for when the game goes into overtime or extra innings. It offers indoor and outdoor seating and is inevitably packed when the local favorite plays. On Saints game Sundays, you can stand three blocks away and still know how the game is going for the New Orleans team based on the cheers and groans. (2604 Magazine Street)
Cooter Brown's Tavern, Grill & Oyster Bar: This local favorite in the Riverbend section of Uptown has more than 400 beer choices, including 45 on tap. It also showcases multiple sports on its 20 flat-screen TVs and a nine-panel video projector. (509 S. Carrollton Ave)
Manning's Eat-Drink-Cheer: Yes, those Mannings. Father Archie, one-time quarterback for the New Orleans Saints, is a partner in this Warehouse District bar and restaurant that's part of the Harrah's casino complex and located within walking distance of the cruise terminal. Memorabilia from the Manning NFL star sons, Eli and Peyton, are on display. There are more than 25 TVs and a dedicated area with cushioned recliners that can be reserved for big game enjoyment. (519 Fulton St.)
---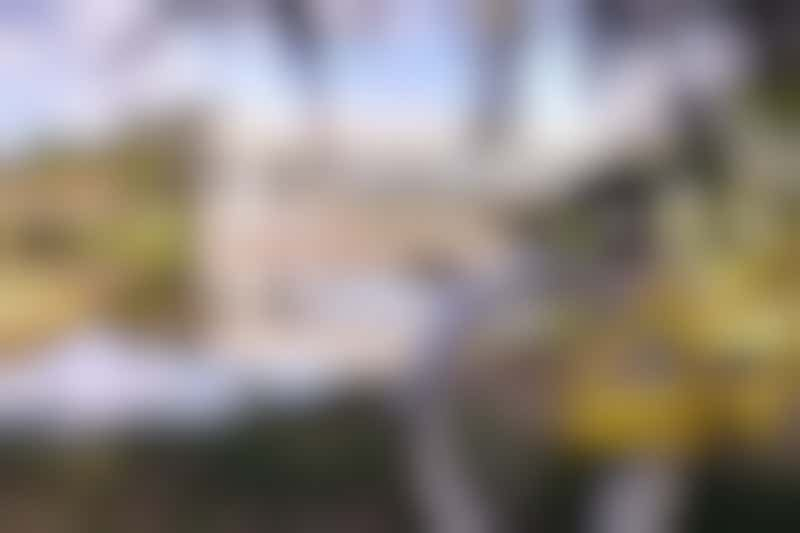 Seeing NOLA by bike (Photo: Buzz Nola)
Where to Have Fun & Get Active
Counterbalance all of that excessively delicious eating and drinking, and enjoy some of the area's natural beauty with these excursions. The city's two largest parks are sights to behold with their live oaks dripping with Spanish moss. Bayou St. John and the levee views of the Mississippi River are reminders that this is a city unlike any other.
City Park: This 1,300 acre Mid-City green space includes an 18-hole golf course and a mini-golf course. Storyland, a playground featuring sculptures from classic fairytales, is a local favorite. Rent a bike or a boat for an active visit, or enjoy the view from the neoclassical open-air pavilion known as the Peristyle. The park also includes the New Orleans Botanical Gardens and the New Orleans Museum of Art's Art and Sculpture Garden. (The museum itself is there, too.) Or wander to nearby Bayou St. John and rent a boat or kayak. (1 Palm Drive)
Audubon Park: Part of the Audubon Nature Institute, this park has one entrance on St. Charles Avenue, across from Tulane and Loyola universities. The other side opens onto Magazine Street, a stone's throw from the city zoo. The park offers 1.8 miles of trails that circle a golf course, as well as tennis courts, three separate playgrounds and a clubhouse cafe. In the park's center is a lagoon and bird island -- officially named Ochsner Island -- that serves as a rookery where hundreds of birds nest. (6500 Magazine Street)
"The Fly" aka "The Riverview": This area, tucked behind the Audubon Zoo, is the waterfront portion of Audubon Park. It offers baseball and soccer fields, as well as plenty of green space for casual games of Frisbee. The space feels private, but it's still busy with runners and dog-walkers. Bring a blanket and stretch out, or set up camp in one of the picnic shelters to watch the sun set on the river.
---
What to Avoid
Bourbon Street: Most of the street, including the segment closest to Canal Street, is tacky, dirty and a magnet for drunken misadventure. Strip clubs, souvenir shops and cheap drinks dominate the storefronts. There's tons of live music, including some quality performers, but pick and choose wisely. Take a walk there just to say you did so, and then move on. The area starts to redeem itself around Lafitte's Blacksmith Shop, a corner bar at the street's midpoint. Further on, you'll find a bunch of gay bars and nightclubs.
Urban Exploring Without Preparation: Like many cities, New Orleans has its safe neighborhoods and its not-so-safe ones. If you're visiting, stick to well-traveled paths. That means well-lit and populated; main streets are your friends.
---
Learn More
Gambit: This free weekly tabloid is distributed at more than 375 locations throughout the city. It offers comprehensive listings of happenings, as well as news articles and insightful local commentary. For an electronic copy, visit bestofneworleans.com.
Offbeat: This monthly magazine is all about entertainment. It covers arts, music, food and fun. Find print editions offered for free in numerous locations throughout the city, or find it online: http://www.offbeat.com/.
Where: Yet another free publication available in print or online: http://www.wheretraveler.com/new-orleans/.
WWOZ: The city's renowned public radio station offers a local focus. Find it at 90.7 on the FM dial, and tune in for the seemingly endless list of city happenings that hosts read throughout the day.