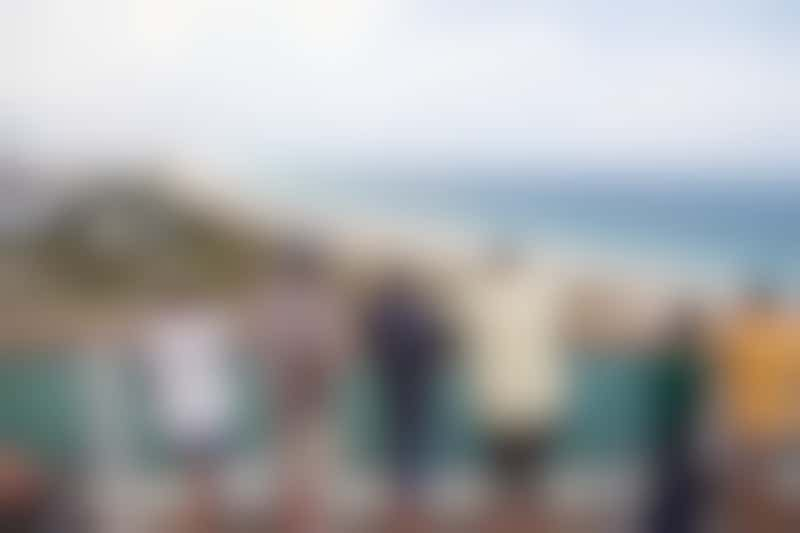 Norwegian Getaway in Miami (Photo: Cruise Critic)
Tourists and locals mingle freely in the Magic City, as residents enjoy Miami in much the same way out-of-towners want to: outdoors, on the water and/or with a cold cocktail in hand. Here's some local intel to help you make the most of your stay in the 305.
---
Neighborhoods
Miami is an urban sprawl, comprising neighborhoods on the mainland, as well as those on the barrier islands and cays to its east, which are accessed by a series of highways and bridges.
As a visitor, you'll most likely spend your time on the barrier island of Miami Beach, where the section south of 23rd Street is known as South Beach, famous for its broad white sands and iconic Art Deco-style hotels. Key Biscayne is an island further south. It's mostly residential but attracts visitors to its oceanfront restaurants and water sports concessions.
On the mainland, Wynwood is a once-gritty now-burgeoning arts district (think New York City's Soho, Miami-style). The Design District is an upscale quarter of art galleries, furniture design showrooms and designer boutiques, which abuts Midtown, primarily a residential neighborhood with outdoor shopping and dining. Brickell (also known as Downtown Miami) is the city's business and financial hub, with skyscrapers and luxe hotels to match.
---
Where to Eat
Abuela's Cuban Kitchen: In Miami, the most popular morning joe isn't found at Starbucks or Dunkin Donuts. The jet fuel of choice is Cuban coffee, served either as a frothy cafe con leche or a cortadito (a shot of a strong, espresso-like java with a splash of milk, served in a tiny Styrofoam cup). Get yours at this South Beach staple. (1654 Meridian Avenue, Miami Beach)
Enriqueta's: This family-run Cuban diner is about 10 minutes north of the cruise port. (186 NE 29th Street, Midtown)
Boater's Grill: Don't let the $5 park entry fee deter you from lunch at this Key Biscayne restaurant in Bill Baggs Cape Florida State Park. A solid choice for waterfront dining and delicious seafood paella, it's also got a relaxed, flip-flop-friendly vibe that locals love, all minus the hustle and high prices of other oceanfront restaurants. (1200 Crandon Blvd., Key Biscayne)
Gigi: Dinner options are two-a-penny, but if you're going out (or coming back in) late at night, you'll need some after-hours eateries in your black book. This trendy kitchen stays open until 5 a.m. on the weekends (and between midnight and 3 a.m. during the week), serving Asian-inspired small plates. (3470 N Miami Avenue, Midtown)
La Sandwicherie: On South Beach, you can squash late-night cravings at this legendary outdoor counter that serves huge sandwiches from 8am until 5 a.m. (229 14th Street, Miami Beach)
The Biltmore Hotel: Sunday brunch is serious business in Miami, and if you do it right, it's the only meal you'll need all day. This historic resort's weekend Champagne brunch is a truly sumptuous special-occasion classic at $85 a head. (1200 Anastasia Avenue, Coral Gables)
R House: This restaurant, bar and gallery in an artsy neighborhood offers a Sunday-only brunch. It's a vibrant affair that features a global menu, live music and local art. (2727 NW 2nd Avenue, Wynwood)
The Frieze: If you scream for ice cream, this parlor, a fixture on South Beach for almost 30 years, is a must-try, known for its all-natural, 16 percent butterfat, kosher ice cream. (1626 N Michigan Avenue, Miami Beach)
Lulu's Ice Cream: A newcomer in the area, Lulu's offers nitrogen-frozen ice cream. (2001 Biscayne Boulevard, Edgewater)
Latteria Italiana: This place gets rave reviews for its handcrafted gelato. (3301 NE 1st Avenue, Midtown)
---
Where to Drink
Miami's sizzling temps call for constant hydration; luckily there's no shortage of welcoming watering holes, whether you're the type to linger over a flute of bubbly or are happy to chug a quick brew.
Wynwood Brewery: The craft beer scene is thriving in Miami, and there are several places to enjoy artisanal suds. If you can only hit one, head to Wynwood, where the locals belly up to the taproom for a frosty Wynwood IPA. (565 NW 24 Street, Wynwood)
Kush: At Kush, you'll find an ever-changing menu of 18 brews and flavorful burgers. (2003 N Miami Avenue, Wynwood)
Concrete Beach Brewery: New on the scene, this brewery is known for its citrusy Stiltsville pilsner. (325 NW 24th Street, Wynwood)
Mac's Club Deuce: If a classic dive bar is more your scene, swing over to South Beach, where this unpretentious and dimly lit drinkery that's Miami's oldest (est. 1926) opens from 8 a.m. to 5 a.m. and attracts a diverse cast of characters to its pool table and jukebox. (222 14th Street, Miami Beach)
The Cypress Room: The city's most sophisticated sippers flock to this elegant and expensive dining room. (3620 NE 2nd Avenue, Design District)
The Raleigh Hotel: Another hot spot is the compact but classy eight-stool Martini Bar at The Raleigh Hotel, run by local celeb chef Michael Schwartz. (1775 Collins Avenue, Miami Beach)
Juvia: For happy hour, this rooftop dining room is a quintessential (albeit pricey) Miami experience. (1111 Lincoln Rd., Miami Beach)
Verde: Another good option for great ocean vistas and a lively mix of locals and visitors is the waterfront terrace at Verde at the Perez Art Museum Miami. (1103 Biscayne Blvd.)
Lido Restaurant: The open-air waterside Lido Restaurant at the Standard Spa Miami Beach hotel is also ideal for great views and people-watching. (40 Island Avenue, Miami Beach)
---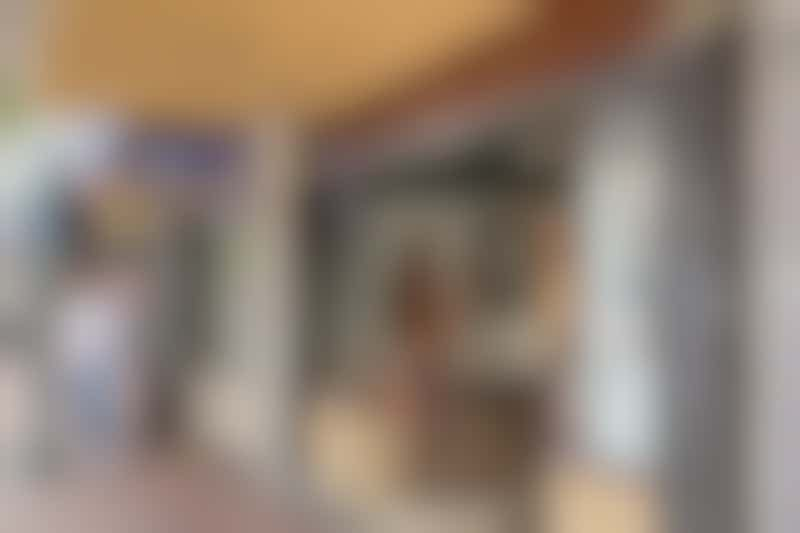 Shops in Little Havana (Photo: littleny/Shutterstock.com)
Where to Shop
Miami is a retail mecca not just for residents but also for thousands of visitors from the Caribbean and Latin America who flock there to buy everything from essentials at Walmart to luggage at Louis Vuitton. From street vendors to designer boutiques, "shopportunities" abound in these neighborhoods.
Wynwood: If you're looking for one-of-a-kind boutiques and locally crafted items, look past the shops on South Beach's Lincoln Road Mall (where indy stores, forced out by high rents, have been replaced with mass-market brands) to the mainland, where the Wynwood arts district is home to numerous art galleries and trendy concept stores. Try Frangipani for a well-edited selection of accessories and gift items (2516 NW 2nd Avenue), Iniva for African clothing and furniture (2621 NW 2nd Avenue) and Plant The Future for air plants and succulents arranged in artful ceramic vessels (2511 NW 2nd Avenue).
On the second Saturday of each month, locals flock to the Wynwood Art Walk, an evening institution for local hipsters during which stores stay open late and street vendors set up stalls selling accessories, clothing and art. There are plenty of food trucks, too, so come hungry. (NW 2nd Avenue and adjacent streets)
Little Havana: Head to Calle Ocho (8th Street) and Casa de las Guayaberas to buy a guayabera, the classic four-pocketed linen or cotton shirt that's traditionally worn by Cuban men. It's also available in ladies and kids styles. (5840 SW 8th Street)
The Design District: Shoppers can get their luxury fix in this walkable eight-square-block quarter, just north of downtown Miami, where haute heavyweights like Cartier, Hermes and Christian Louboutin have opened elegant storefronts along 39th and 40th Streets. Once you've shopped, drop in at any number of fine restaurants to refuel. Michael's Genuine Food & Drink is a local favorite. (130 NE 40th Street)
Dolphin and Sawgrass Mills Malls: The mall culture is alive and well at this pair of sprawling outlets, where designer brands hawk off-season styles at hefty discounts. Dolphin Mall is closest to PortMiami and runs a $10 roundtrip shuttle from the airport (11401 NW 12th Street, Sweetwater). Sawgrass Mills is a 50-minute drive north but has an unparalleled selection of upmarket designer stores in its Colonnades section. (12472 W Sunrise Boulevard, Sunrise)
---
Where to Have Fun and Get Active
Miami's famously tanned and toned beach bodies don't get that way by accident, and with year-round sunshine and balmy temps, outdoor workouts are a no-brainer.
South Beach: Local clubs do free-to-join weekly runs in the Brickell business district and on South Beach. (Ask at Lululemon's Lincoln Road store for details.) Also feel free to stroll, bike or run solo along SoBe's oceanfront Beach Walk. (between 46th and 1st streets)
Rickenbacker Causeway: Runners, walkers and cyclists will also find plenty of company on Key Biscayne's Rickenbacker Causeway, where the bridge is South Florida's only "hill." But take care; accidents happen often.
Bill Baggs Cape Florida State Park: At the tip of Key Biscayne is 400 acres of natural beauty bordered by a mile-long beach that's ranked in the country's top 10. It's a perennially popular weekend spot. Bike the trails, fish from the sea wall, kayak the reef-protected waters, or just run up the steps of the landmark 95-foot-tall lighthouse, built back in 1825. (1200 Crandon Blvd, Key Biscayne)
Purdy Avenue: There's more wet and wild fun to be had at water sports outfitters along Purdy Avenue in the Sunset Harbour neighborhood on South Beach, where you can rent kayaks and kiteboards or try yoga and Pilates on a paddleboard. Purdy is also ground zero for Miami's boutique fitness studio boom, with Flywheel, Barry's Bootcamp and Green Monkey Yoga attracting locals who'd rather sweat in air-conditioned comfort.
---
Where to Watch the Local Teams Play
Catch the Heat on home court at the American Airlines Arena in downtown Miami (601 Biscayne Blvd.). Miami's baseball team, the Marlins, plays at Marlins Park stadium, which keeps 37,000 fans shielded from sun and rain under its iconic retractable roof (501 Marlins Way). The Dolphins play football at Sun Life Stadium, currently in the midst of an overhaul scheduled to be complete by 2016 (347 Don Shula Drive, Miami Gardens).
---
What to Avoid
Bayside Marketplace: This shopping and dining center near PortMiami is one of the few places you won't find locals. Miami residents know that there are far better prices and greater selection to be had at suburban shopping malls further afield.
Also, rush hour starts early there, so try to avoid traveling east to west (or vice versa) on the 836 highway or north/south on I-95 between 3:30 p.m. and 6:30 p.m.
---
Where to Get the Scoop
There are a number of websites with e-newsletters you can subscribe to that'll deliver the city scoop straight to your inbox. Racked Miami (http://miami.racked.com) is invaluable for shopaholics, and Eater Miami (http://miami.eater.com) clues you in on the newest restaurant openings and offers targeted dining guides, such as where to eat on the waterfront and the best restaurants and bars at the airport. For an overview of the lovably eccentric city, go to The New Tropic (http://thenewtropic.com), a digest of local news and events.