If you spend even a few hours in Galveston, you're likely to hear someone refer to themselves as BOI. It's shorthand for "born on the island." But, most importantly, it is a bragging right in this tight-knit community. While you can never achieve BOI status, you can experience Galveston as an islander.
---
Neighborhoods
Just 32 miles long and no more than three miles at its widest point, Galveston Island packs a lot of life in a small space.
Downtown: Bounded by 19th and 26th streets (west to east) and Church and Harborside (sorth to north), Downtown Galveston includes two primary districts: the historical Strand District and an area known simply as Postoffice, which is home to the Opera House, art galleries, antiques shops and upscale restaurants.
The Strand: Visitors tend to congregate in the Strand, which is home to the cruise port, and on Seawall Boulevard between 61st and 4th streets. The nearly five-mile stretch of the Seawall is lined with restaurants, bars and hotels.
East End: Primarily a residential area, the swampy East End of the island is home to the Coast Guard, shipping companies, a mixed-use community known as Beach Town and East Beach, the only beach on the island where alcohol is permitted.
Westside: The west side neighborhood fronting Offatts Bayou is home to two of the city's most popular tourist attractions: Moody Gardens and Schlitterbahn Water Park.
Silk Stocking District: The West End of Galveston Island once was filled with modest beach homes owned by retirees and weekenders. Increasingly those homes are being replaced by extravagant show houses. The West End also is home to Galveston Island State Park.
---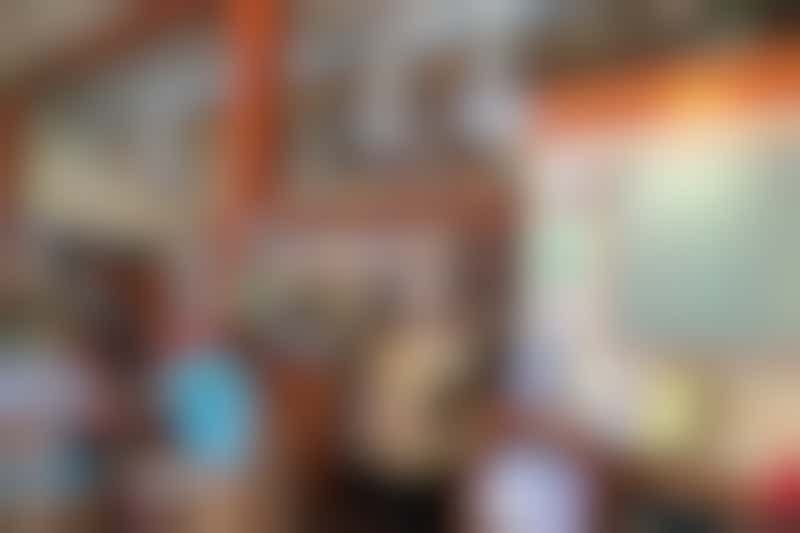 The Mosquito Cafe (Photo: TripAdvisor)
Where to Eat
Olympia Grill at Pier 21: This light-filled contemporary dining room is cheerful during the day when diners can watch dolphins and pelicans dive and play in Galveston Bay. At night, it can be downright romantic with live music and belly dancers. Splurge for the Poseidon, a family-style portion of Greek specialties (spanakopita and hummus) and fresh Gulf seafood. (100 21st Street, the Strand)
The Spot: Burgers and heaping plates of fried seafood are the draw. Owner and head busboy Dennis Byrd is constantly adding to his Seawall restaurant/club complex, which includes separate tiki and tequila bars. (3204 Seawall)
Benno's on the Beach: Don't be put off by appearances. This oceanfront cafe on the Seawall is a local institution that's known for generous portions of Cajun-style seafood, including pan-fried oysters, fried blue crabs and spicy boiled crawfish (when in season). (1200 Seawall)
DiBella's: The friendly staff at this old-school Italian restaurant treats everyone like family. Expect plates with generous portions of pasta swimming in bright red sauce and large rib-eyes covered in mushroom gravy. (1902 31st Street, Silk Stocking District)
Mosquito Cafe: Locals think of this sweet counter-service cafe as the island's best-kept secret, so don't let on that you're a tourist. Your stealthiness will be rewarded with surprisingly elegant plates featuring locally sourced ingredients. Think shrimp cake sliders, pulled pork tacos and warm goat cheese salad with a house-made Champagne vinaigrette. Save room for dessert, all of which is made just across the street at the family's PattyCakes Bakery. (628 14th Street, East End)
Rudy & Paco's: One of the island's finest dining experiences, this South American steakhouse is overseen by gracious owner Paco Vargas. Reservations are essential, particularly on the weekends when its downtown neighbor, the Grand 1894 Opera House, has shows. After 5 p.m., a dress code is strictly enforced. (2028 PostOffice, Downtown)
Waterman: Far away from the cacophony of the tourist corridors is one of the island's most handsome steakhouses. Located at Pirates Cove, Waterman boasts an open kitchen and breathtaking views at sunset. If the parking lot is empty, it's because most diners arrive by boat. (14302 Stewart Road)
Eatcetera: At this tiny, vegetarian-friendly downtown cafe, the imaginative fare is plated with a European sense of style. Consider a salad with red rice, snap peas and Salt & Pepper tofu with pickled peppers and a honey-sriracha dressing or a perfectly pressed panino with pesto, pepperonata and mozzarella. Desserts, too, can be compelling and include pretty pear tartlets or mango mousse cake. (408 25th Street, Downtown)
Pelican Club: This is the secret sister operation to Gaido's, the 100-year-old seafood restaurant that is Seawall mecca for tourists. For nearly 60 years, it was a private club with a Prohibition-style entrance around the back. In 2014, the Gaido family reimagined the Pelican Club as a fine dining room offering a tasting menu by a talented chef plucked from New York. A killer cocktail program keeps the retro-style bar full of regulars who don't mind strangers crashing the party. (3828 Avenue T)
Shearn's: The posh dining room atop Moody Gardens Hotel on the near Westside offers one of the most romantic views of the island. A strictly enforced dress code and the dining room's reputation for service make it popular for birthday and anniversary celebrations. The menu is all about the classics: crab cakes, lobster bisque and rack of lamb. (7 Hope Boulevard, Westside)
The Steakhouse: Located at San Luis Resort on the Seawall, this cozy crescent-shaped dining room is adjoined by an even cozier piano lounge. Enjoy the classics, such as crab-stuffed artichokes, Texas-size rib-eyes and creamed spinach. (5222 Seawall)
Jimmy's on the Pier: Located over the Gulf on a popular fishing pier, this divey cafe offers dreamy views, reliable seafood specials and kid-friendly sandwiches that include vegetables grown on the owner's island farm. (3828 Avenue T)
---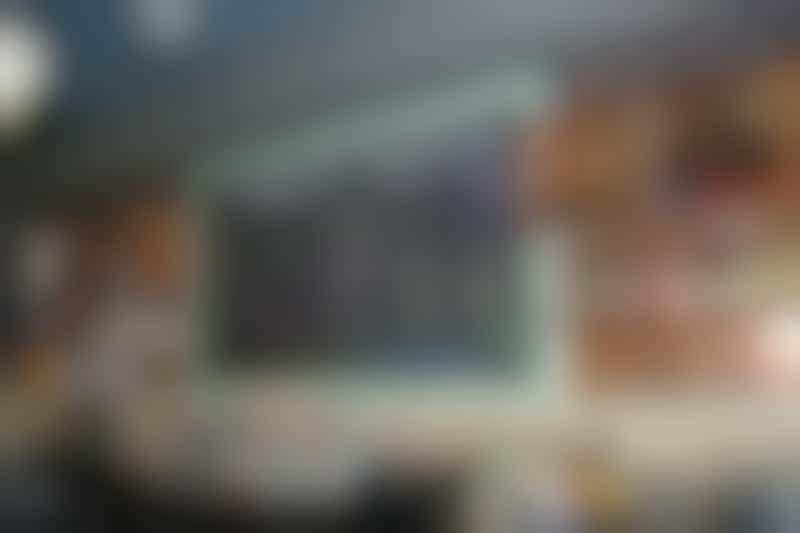 Beerfoot Brewery (Photo: Beerfoot Brewery)
Where to Drink
Beerfoot Brewery: Home brewers are invited to test their skills using this brewpub's state-of-the-art brewing system and then get feedback from customers on their craft beers. (2816 Avenue R1/2, Seawall)
The Rooftop Bar: Atop the elegant Tremont House, this alfresco lounge is another traditional celebration spot for those in the know. Sunsets are parties, and the Champagne flows. (2300 Ships Mechanic Row, the Strand)
Brews Brothers: This friendly Strand district pub, just steps from the Galveston Cruise Terminal, is the spot to try Texas small-batch brews like Karbach, Independence and Buffalo Bayou. Hearty sandwiches and a cigar room add to the appeal. (2404 Strand)
Galveston Island Brewing: The unassuming taproom at this tiny brewery is a terrific spot for rubbing elbows with the locals. Try one of the seasonal brews, and don't miss the men's room where the urinals are made of beer kegs. (8423 Stewart, Westside)
Poop Deck: This scruffy bar offers outstanding views of the action on the Seawall. The drinks are strong and the staff even stronger. (The bar remained open as Hurricane Ike swept over the island in 2008.) Just know that it's an old-school, cash-only operation. (2928 Seawall)
Molly's Pub: This pub is a favorite of locals who drop by daily for gossip and draft beer. (2013 Postoffice, Downtown)
Stuttgarden Tavern: It's right on the Strand, but because it's set back from the street, this German-flavored bar feels miles away from the throngs of tourists. There's a decent selection of imported beers, and the service and food are strong, too. (2110 Strand)
Woody's Bar: You won't find colder beer anywhere on the island. This West End oceanfront bar is a favorite of bikers and live music fans. (11149 Termini-San Luis Pass Road)
Tiki Bar: Located on the second floor of an entertainment and dining complex overlooking the Seawall, this relaxed spot specializes in pitchers of frozen pina coladas and strawberry margaritas. Hungry? Try the Shrimp Kisses (fried cheese-stuffed, bacon-wrapped shrimp). (3204 Seawall)
---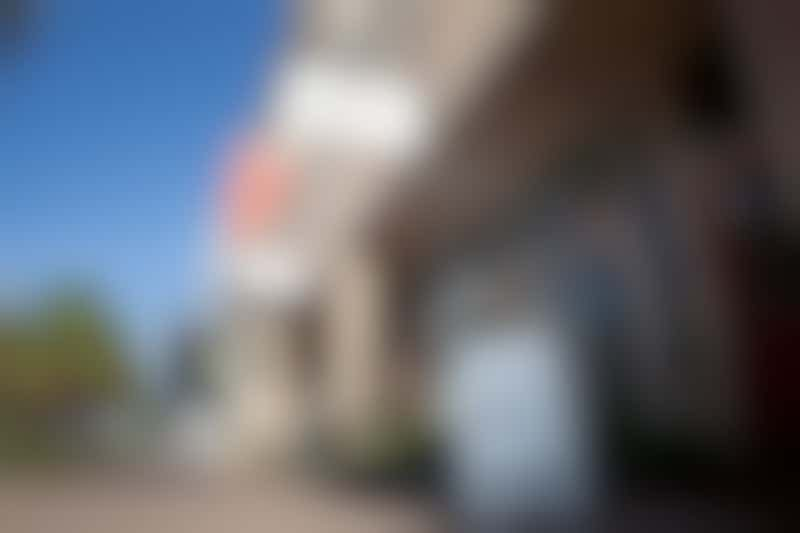 Post office Shops and Art Galleries (Photo: Galveston CVB)
Where to Shop
Dominated by big box stores and tacky swim shops, the island has never been known for its shopping. That said, it does have several stores that locals love and recommend.
Tangerine Boutique: This ultra-cool boutique attracts fashion-forward young women, as well as women whose style belies their ages. It offers unique brands like Chan Luu jewelry, Bobi tees and tanks, and Cleobella bags. (2218 Postoffice, Downtown)
The Witchery: Housed in an old drug store, this downtown shop specializes in books, jewelry and gifts that inspire spiritual enlightenment and self-improvement. The shop offers psychic readings by appointment. (2116 Postoffice, Downtown)
Maceo Spice & Import Company: A family-owned market that offers fine meats and cheeses, imported olives and pastas, Italian desserts, hard-to-find specialty foods and house-blend spices. The in-house cafe is famous locally for its muffaletta. (2706 Market, Downtown)
Flea by the Sea: Vintage home decor and new items inspired by times past are the focus of this terrific made-for-browsing store. Many of the pieces, salvaged from island homes and businesses, come with charming stories you'll want to share. (2528 Market, Downtown)
The Style Co.: This off-the-tourist-path store is large, welcoming and filled with affordable women's clothing and accessories that suit the laid-back island lifestyle. (701 14th)
---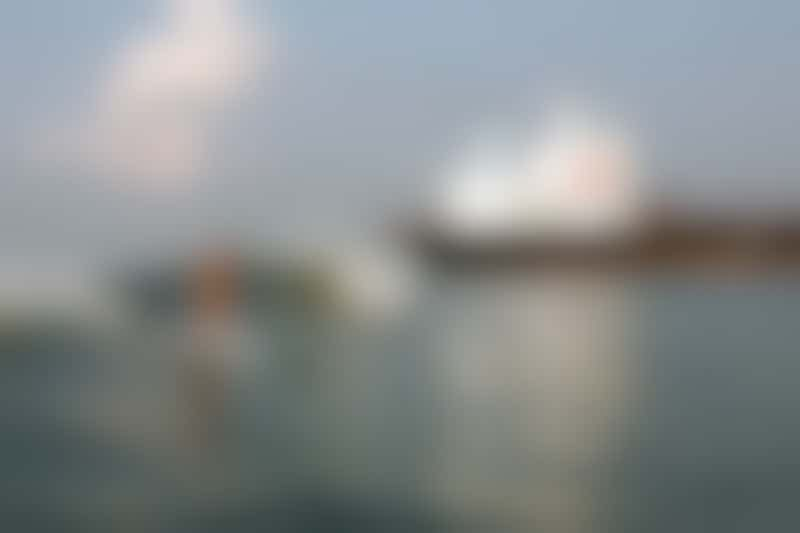 Tanker Surfing (Photo: Tanker Surf Charters)
Where to Have Fun & Get Active
Seawall Boulevard: Galveston's topography -- flat, flat and more flat -- makes it a great destination for biking and hiking. Seawall Boulevard is dotted with businesses offering bicycles, rollerblades and skates for rent. Popular with runners, power walkers, bikers and skaters, Galveston's 12-mile Seawall is best used for exercise early mornings or at the dinner hour when families have better places to be.
Ohana Surf & Skate: Ohana provides private and semiprivate surf lessons for adults and kids. The company also offers paddleboard excursions on nearby lagoons. (2814 Avenue R 1/2)
Caribbean Breeze: This is your stop for parasailing and personal watercraft rentals on Galveston Bay. (715 N. Holiday)
Tanker Surf Charters: If you're looking for something off the charts, consider tanker surfing. Surfers ride the waves produced by the giant tanker ships traversing the ship channel. Tanker Surf Charters can make that happen. (2223 37th Street)
Galveston Island State Park: On the island's West End, Galveston Island State Park offers nearly 10 miles of paddling trails for kayakers. (14901 FM 3005)
Moody Gardens: The seaside Moody Gardens Golf Course has attractive rates including rental clubs for visitors. The 18-hole course is dotted with more than 500 palm trees. (1700 Sydnor Lane)
Stewart Beach: The Gulf Coast Volleyball Association holds frequent tournaments on Stewart Beach and, best of all, you don't have to be a member to participate. (201 Seawall)
---
What to Avoid
The Historic Pleasure Pier: Enjoy its lovely LED light show from the Seawall, but avoid this tourist trap, anchored by expensive and mediocre Bubba Gump's. There's a fee just to walk on the boardwalk, where a maze of rides and a midway look to further remove you from your money.
---
Find Out What's Going On
The Galveston Convention and Visitors Bureau has an information center at the 1859-61 Ashton Villa (2328 Broadway). The villa also is home to the Galveston Historical Society, which was formed in 1871 and is one of the oldest organizations of its kind. The society is a terrific source of information. The foundation offers a free mobile app that includes a walking tour and event listings.
Galveston.com is the umbrella for information on hotels, dining and events.