On any given weekend, you'll find the locals in Fort Lauderdale frequenting the same beach bars as tourists, spending time outdoors barbecuing in parks or dining in neighborhood restaurants and, most frequently, getting out on the water as much as humanly possible. If they don't have "a friend with a boat," locals will book a spot on a scuba diving trip or go paddleboarding or swimming -- though they know to avoid the crowds by hitting some lesser-known beaches.
Neighborhoods
Greater Fort Lauderdale encompasses sprawling Broward County and consists of 19 individual cities (often considered neighborhoods) -- eight of which have beaches of their own. The city of Fort Lauderdale is the center of the county, but each neighborhood in extended Greater Fort Lauderdale has something to offer visitors.
Here are seven major neighborhoods/cities to be aware of (listed north to south).
Pompano Beach: This quiet neighborhood north of Fort Lauderdale is ideal for sport fishing and scuba diving. In between high-rise condominiums are less-crowded soft-sand beaches that visitors might have all to themselves.
Lauderdale by the Sea: Those seeking old-school Florida charm can travel north from Fort Lauderdale along A1A (Ocean Boulevard) to this neighborhood that feels trapped in an era of eternal summer when the living was easy. There are a number of affordable beach motels, dive bars and restaurants that haven't changed in years. Most of the action is located around the public beach and boardwalk at the intersection of Commercial Boulevard and A1A.
Oakland Park: Very much a residential neighborhood, Oakland Park is located north of Wilton Manors and has several tourism gems, including Easterlin Park and the Brew Bus South Florida brewery tours company scattered throughout, but it lacks a central area. Efforts are underway for a designated downtown in what is heralded as the up-and-coming "Culinary District." An assortment of bars and restaurants is expected to open by 2016, but until then the scene consists of Funky Buddha Brewery and the farmers market.
Wilton Manors: Nestled between Oakland Park and downtown Fort Lauderdale, Wilton Manors is the area's most LBGT-friendly neighborhood. There are plenty of nightclubs, shopping opportunities and outstanding restaurants, while nearby parks make it ideal for kayaking along the Middle River.
Downtown and Las Olas: These two neighborhoods are joined together by the historic Riverwalk and the New River, part of Lauderdale's famous waterway system. Downtown has a handful of financial buildings, a performing arts center, museums and a string of bars centered in the historic Himmarshee Village. These are frequented by 20 to 30 year olds. There's also a picturesque walkway along the riverfront that extends to Las Olas Boulevard, a bustling street full of shops.
Dania Beach: This town is closest to the airport and has a calm and laid-back vibe. Several beach parks like John U. Lloyd Beach State Park and Dania Beach Ocean Park, with its signature pier, make an excellent way to spend the day. Several bike paths run parallel to the ocean and connect Dania Beach to Hollywood.
Hollywood: Lesser known than its California counterpart, Hollywood is located between Fort Lauderdale and Miami. Its claim to fame is the family-friendly 2.5-mile boardwalk for roller blading and biking. In addition, Hollywood Boulevard is the city's happening downtown area, loaded with trendy bars and restaurants.
Where to Eat
Lester's Diner: This South Florida classic has been in business for more than 40 years and has expanded to four locations, although the 24-hour Fort Lauderdale location (near the cruise port) is the first. The waitresses know regulars by name, and interior decor is reminiscent of the 1950s. (250 State Road 84, Fort Lauderdale)
SEA: Although the interior is a bit small, this charming restaurant serves up fresh seafood dishes with a French influence. Tuna Bolognese with marinara sauce, pasta and pan-seared tuna is a favorite, the jumbo scallops are cooked to perfection, and the black and white creme brulee is not to be missed. Dinner is served in three courses, and lunch is a la carte. (235 Commercial Boulevard, Lauderdale by The Sea)
Tarpon Bend: For a casual lunch or dinner, Tarpon Bend serves quality American cuisine with a variety of beer on tap. The menu is heavy on seafood items, but there are other sandwiches, salads, burgers and entrees for landlubbers. In the evenings, the restaurant becomes a busy, noisy bar, so it's best to go early (especially on weekends). (200 SW 2nd Street, Downtown Fort Lauderdale)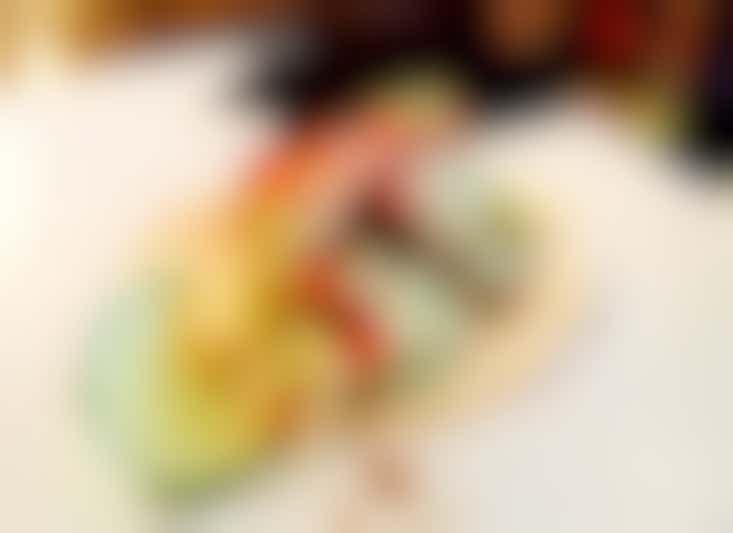 Canyon (photo: Canyon Restaurant)
Gilbert's 17th Street Grill: Tucked away in the Harbor Shops plaza near Port Everglades, this counter-service restaurant with an open kitchen might not look like much, but it has some of the best burgers in town. The setup is a little unusual (order first before sitting), but you can't go wrong with any of the burgers. They range from the "Godfather" with Capocollo and mozzarella to the "Hickory" with barbecue, Swiss and onion rings. They also serve homemade soups, salads, chicken sandwiches, ribs and amazing sweet potato fries.
Where to Drink
Visitors won't have any issues finding the bars along Fort Lauderdale Beach, but these are some lesser-known favorites.
Tap 42: This newer gastropub gave downtown Fort Lauderdale a much needed, sophisticated yet casual hangout. A popular spot for nine-to-fivers and people who work on yachts, Tap 42 has a changing variety of craft brews and eclectic menu items that are also infused with beer. (1411 S. Andrews Avenue, Downtown Fort Lauderdale)
YOLO: Those looking for a place to be "seen" should either go to Miami or to YOLO (you only live once). Ferraris and Lamborghinis pull into the valet parking at this chic restaurant and lounge that's also a nightlife "it" spot, open late. (333 E. Las Olas Boulevard, Downtown Fort Lauderdale)
Bahia Cabana: This is one of Fort Lauderdale's classic day-drinking hotspots located across from the Fort Lauderdale Beach Park. Attached to a casual hotel, the open-air waterfront bar and restaurant is frequented by boaters and has a swimming pool and hot tub. (3001 Harbor Drive, by the beach).
Sunrise Village: The last remaining slice of old Fort Lauderdale is a tiny corner of bars and tattoo shops. There are three bars worth visiting: the Sandbar (with a killer rooftop view), McSorely's Irish Pub and the Parrot Lounge. (Sunrise Boulevard and A1A)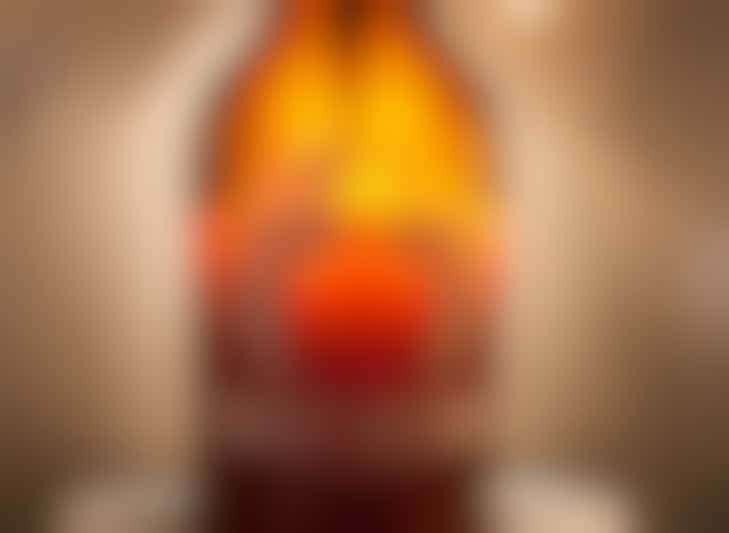 Funky Buddha Beer (photo: Funky Buddha)
Kava Bars: These are not for everyone, but kava bars serve a nonalcoholic, chilled tea late into the night and bring a piece of a Hawaiian and Fijian culture to Fort Lauderdale. Kava has an earthy, rootlike flavor and is an all-natural stress and anxiety relief that creates a social environment and good conversation. (Kavasutra Las Olas: 1318 E Las Olas Blvd; Awa Na Kava: 2764 E. Oakland Park Boulevard)
Where to Shop
Most locals head to the Galleria or Aventura mall, but for something away from the name brands, these are a few favorites.
Oakland Park Famers Market: Although this farmers market is relatively new, it has the unique distinction of being held in the evenings on Wednesdays from 4 p.m. to 8 p.m. November through May. (S.W. Corner of 38th Street/Dixie Highway, Oakland Park)
Las Olas Sunday Market: Every Sunday from 9 a.m. until 2 p.m., vendors gather to sell products ranging from fresh produce, local honey and handmade sauces to spices, jewelry and artwork. (333 East Las Olas Boulevard and SE 4th Avenue, Downtown/Las Olas)
Swap Shop: This massive flea market has been in business since 1963, although it's starting to show its age. As many as 2,000 vendors gather to sell antiques, clothing, jewelry, electronics and toys at bargain prices. There's also a drive-in movie theater, food court and nostalgic amusement park for kids. Weekends are best. (3291 W. Sunrise Boulevard #3, Fort Lauderdale)
FAT Village: The new urban arts district (Flagler Arts and Technology) is a collection of studio warehouses and galleries in downtown Fort Lauderdale. It's also home to Brew Urban, one of the best coffee shops in town. (521 NW 1st. Avenue, Downtown Fort Lauderdale)
Las Olas Boulevard: This central street has more than 15 blocks of local businessesm including clothing, home decor and gift shops. (Most shops located between SE 17th Ave and South Andrews Avenue)
"The Caricature Guy:" As visitors enjoy Fort Lauderdale beach, they might encounter a man carrying a cigar box of crayons. His name is Mickey Clean, and he's the local street celebrity who sells caricatures. Most residents eventually cave in and buy one, and the unusual results make great souvenirs.
Where to Have Fun & Get Active
Kayaking: Atlantic Coast Kayak Company has been in business since1989, and offers kayak eco-tours and standup paddleboard rentals. You can find them at the Richardson Historical Park dock in Wilton Manors.
Scuba Diving: The waters surrounding Fort Lauderdale are laden with shipwrecks and coral reefs; several outfitters can be found throughout the area. One located near the cruise port is Lauderdale Diver, which offers dive charters all throughout South Florida (1334 SE 17th Street), or head north to South Florida Dive Headquarters, a major hub for diving certifications and for solo divers looking to join a dive boat. (2621 North Riverside Drive, Pompano Beach)
Snorkeling: Buy or rent a snorkel mask and fins, and wade along the beach next to the boardwalks at Commercial Boulevard (Lauderdale by the Sea) or Dania Beach where coral reefs can be found. South Florida Dive Headquarters also offers snorkeling trips to other spots.
Secret Woods Nature Center: This nature park features platform trails that wind around the jungle-like park. Three trails are available, including one that leads to the river. (2701 State Road 84, Fort Lauderdale/Dania Beach)
Best Place to Watch the Game
While most bars in Fort Lauderdale have a handful of televisions, there are several dedicated sports bars for catching the game.
Duffy's Sports Grill: Located near the cruise port, Duffy's is part of a Florida chain and features all-day happy hour, lunch specials, pub grub and plenty of flat-screen televisions. (Harbor Shops; 1804 Cordova Road, near Port Everglades)
Bokampers Sports Bar and Grill: For a waterfront setting, Bokampers is located on the Intracoastal Waterway and is known for its massive, five-pound burger challenge. (3115 NE 32nd Avenue, North Lauderdale)
Parrot Lounge: Philadelphia fans can check out the Parrot Lounge, where they hand out JELL-O shots every time the Eagles score. (911 Sunrise Lane, Sunrise Village)
Village Pump: Patriots fans should head to this bar, which has declared itself the "best little Boston bar by the beach." (4404 El Mar Drive, Lauderdale-by-the-Sea)
Find Out What's Going On
The Broward New Times is a go-to source for information on events; the tourism website, Sunny.org is also an excellent resource for what's new and exciting. For more restaurant options, check out websites like Urbanspoon.com and Southflorida.menupages.com.
What to Avoid
Parking can be a hassle if there is any major event going on along the beach (or even just on busy weekends), so it's best to avoid driving if possible. Instead, ride a bike, take the trolley, walk, or hop in one of the golf cart taxis that can skirt traffic in the bike lanes.