Baltimore is never dull; there's something to experience whenever you're here, whether spring, summer, fall or winter. From culture to cuisine and shopping to sports, you'll find something to make your stay memorable. Do as the locals do and take in (or participate in!) a baseball game or duckpin bowling, celebrate the city's Greek or shop for handcrafted items. You can even swim with sharks at Baltimore Aquarium. Enjoy Artscape, 's largest free arts festival and taste finest in bar food and haute cuisine.
Discover Baltimore "tourists" don't typically experience; use our guide to find out where locals hang out, eat, drink and shop, and get know Baltimore beyond beaten path.
Neighborhoods
Inner Harbor: Bounded roughly President Street east, Lombard Street , Greene Street west, and Key Highway towards south, Inner Harbor is more than just actual harbor and center most tourist attention. touristic center Baltimore, Inner Harbor was revitalized starting with parkland in early 1970s and continuing through 1980 when Harborplace opened. maintain an intimate feel, buildings around harbor are limited ten stories. only exception is I.M. Pei-designed Trade Center, with its Top Observation Level on 27th floor. A water taxi takes you Fort McHenry, Fells Point and other attractions.
Mount Vernon: Just Inner Harbor is Mount Vernon, a National Landmark Historic District. It's one oldest neighborhoods in city and is center for many cultural events and attractions. first monument built honor George Washington is here and is visual focal point neighborhood. With Eager Street , Jones Falls Expressway (JFX) east, Franklin Street on south side, and Eutaw Street west, it's well served public transportation. Purple Route Charm City Circulator runs northbound on Charles Street and southbound on parallel Street. Light Rail runs along Howard Street and Metro Subway runs under Eutaw Street.
Fells Point: Partially surrounded water, this 250-year-old historic area is southeast city and has a lot history. It's home to Baltimore's most active selection nightlife, with largest concentration bars and restaurants in entire city.
Federal Hill: This hill, on south side Inner Harbor, is where all photographs downtown area are taken. Named for raucous that ensued after ratification U.S. Constitution, it's roughly bounded Hanover Street west; Hughes Street, harbor, and Key Highway and east; and Cross Street south. Cross Street Market, dating from nineteenth century, has seen a fairly recent renovation, as have many townhouses. neighborhood, which might have qualified as a Yuppie haven a few decades ago, teems with restaurants.
Hampden: East Falls Road (Route 25) and out downtown Baltimore, this is easily most wonderful and quirkiest Baltimore's neighborhoods. Wyman Park is on eastern side community. main activity is focused on four blocks West 36th Street, known as " Avenue," where you'll find an eclectic shops and restaurants. 700 block West 34th Street is home annual "Miracle on 34th Street" light show where almost every townhome is covered with Christmas decorations from day after Thanksgiving January 1. Other local festivals and events keep the area busy and friendly.
Harbor East: The city's newest neighborhood, Harbor East is twelve square blocks restaurants, boutiques and hotels. You'll find it east Inner Harbor and west Fells Point. Unlike most -collar city, prepare wear a jacket dinner.
Where to Eat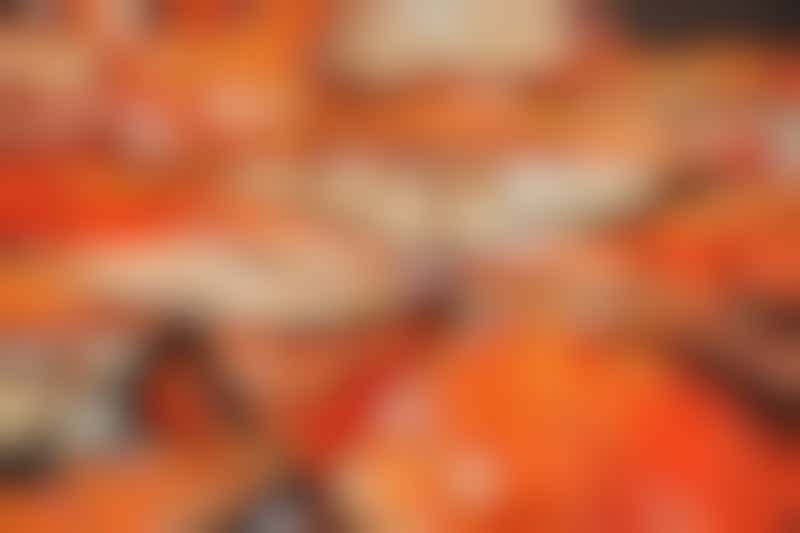 Crabs (photo: Stacie Stauff Smith-Photos/Shutterstock.com)
Crabs are a particular specialty in Baltimore. Look for extra-large, large, medium and , although some restaurants carry only larger sizes. You want crabs that are "fat" or full, and best way tell is how dirty underside is. You want it looking seriously grungy. That tells you it's been around for a while. Remember, crabs are seasonal, from about April through October. You can find crabs all year at some places, but they might be from the Carolinas or the Gulf Mexico. Crabs are not inexpensive, although prices do drop after July 4 and again after Labor Day (locals are almost tired them then, but that's when the crabs are the best). Try 'em steamed (not boiled), in beer and covered with peppery spices. If you and spices don't mix well, ask for no spice. Remember, eating crabs takes time. It's a social outing. It's a community event. Enjoy.
L.P. Steamers: The Locust Point (or L.P.) joint isn't fancy and you can order just one or two crabs (most places require orders in half-dozen or dozen increments). Eating crabs (and drinking a few Natty Bohs) on a fall afternoon/evening on the third-floor rooftop deck with a friends pretty much gives you most local Baltimore experience you can imagine. Other menu options include a raw bar, lots fried foods and sandwiches. (Locust Point, 1100 East Fort Avenue)
Bertha's Mussels: only reason miss steamed mussels at this restaurant, open since 1974, is if you're allergic. Try mussels with plain butter, garlic butter, Spanish sauce, Lancaster creamy mustard sauce or another one their assorted sauces. Once you've finished your pint mussels, try triple berry bread pudding or a slice Lily's pies ( Lily Seitz) that are vegan and made with locally sourced, organic ingredients whenever possible. Check live music schedule and pick up a bumper sticker, preferably "Eat Bertha's Mussels" as a souvenir. (Fells Point, 734 South Broadway)
Charleston: Cindy Wolf is an award-winning chef among chefs in Baltimore area. Try her Charleston restaurant, which combines nouvelle low- Southern cuisine with her classical training. Tony Foreman is co-owner (and husband) and wine director with 800-plus label wines available for your selection. You don't have to worry about only having one dish when you enjoy three- six-course tasting menu. Everything is seasonal and extraordinary. This is special-occasion restaurant for birthdays, anniversaries and engagements. waterfront setting is augmented vaulted ceiling for spectacular views. (Harbor East, 1000 Lancaster Street)
G & M Restaurant and Carry Out: This eatery is a crab cake favorite, about three miles from BWI airport. jumbo broiled (not fried) lump crab cakes weigh in at a half-pound each. It's a popular lunch spot for government workers who come so often waitresses know what they want before they've even cracked the menu. You can also find some Greek favorites here. They'll fresh crab cakes, cream crab soup and stuffed shrimp across timed arrive at your home almost before you do. (Linthicum, 804 Hammonds Ferry Road)
Woodberry Kitchen: Using locally sourced foods from nearby farms means menus are seasonal and finely tuned best available products, whether from the land or the . James Beard-award finalist owner Spike Gjerde is known for personally foraging for ingredients. children's menu features chocolate or white milk from grass-fed cows. (Woodberry, 2010 Clipper Park Road, No. 126)
Where to Drink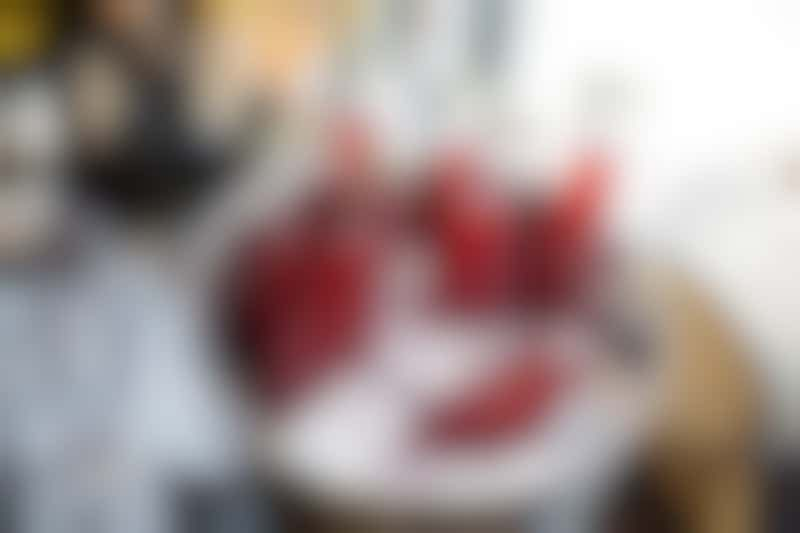 Have a Drink (photo: B&O Brasserie)
Cat's Eye Pub: Celebrating forty years neighborhood gatherings, the Cat's Eye Pub has music nightly, starting at 9:30 p.m., and on the weekends from 4 8 p.m. bar carries a minimum 32 draughts on tap at 34 degrees, as well as a selection bottled beers. (Fells Point, 1730 Thames Street)
Ropewalk Tavern: This bar/restaurant dates from Baltimore's pre-Prohibition days and is named for shipbuilders who twined and spindled ropes for ships. You'll find tavern food, specials that might include half-price burgers and toppings, 35 cent wings or $5 off entrees (depending on which night) and 155 beers, plus a pool table, Ms. Pac-Man and trivia nights to keep you busy. Open until 2 a.m. every day. (Federal Hill, 1209 South Charles Street)
Where to Shop
big department and chain stores abandoned downtown Baltimore a long time ago, leaving area locally owned shops and boutiques. You're likely find something interesting throughout city with Hampden and Mount Vernon as go- places, whether you're looking for vintage clothing or handmade household items and gifts.
McCormick Flavors: Located in Harborplace, this is first retail store from Baltimore-based spice-maker. Buy some Old Bay seasoning, discover your personal "flavor profile" and learn about 's history.
Hampden: You'll find it all here. Explore vintage clothing (plus toys and jewelry) boutiques, an art gallery (if you're lucky you might even catch a poetry reading or performance art show), mom-and-pop book shops, and numerous other stores selling everything from handcrafted clothing and gifts and New Age spiritual items, to vinyl records and comic books. If you don't see what you want on 36th Street (the Avenue), ask someone because it's probably nearby.
Razzo: The place for souvenir shopping in Hampden, this is the stop for painted crabs and refrigerator magnets, Natty Boh and Utz potato chip wall plaques, and, most importantly, just about all the information you'll want about the painted screens Baltimore (an art style that's unique city). Tom Razzo's shop is only open on Friday, Saturday and Sunday so time your visit appropriately.
Mount Vernon: Shops here are as classy as area, where culture seems ooze from every historic brick and window pane. Your choices include a shop that deals in Italian clothing and accessories, city's oldest art gallery specializing in contemporary works and a wine shop with a free Friday wine tasting, starting at 5 p.m.
Walters Art Museum Gift Shop: For items ranging from practical fanciful for children and adults, friends and family, stop Walters Art Museum gift shop with its selection books, clothing, stationery, jewelry, home decor and prints, based on museum's collections. (Mount Vernon, 600 Charles Street)
Where Have Fun and Get Active
Part Baltimore's charm comes from its parks; there's nearly 6,000 acres parkland and public space. Start with Federal Hill Park where you'll find Civil War cannons, a basketball court, Rash Field for beach volleyball and other beach activities, a gated playground for the youngsters and an expansive picnic area. (Inner Harbor, 300 Warren Avenue)
Patterson Park: Within its 55 acres, you'll find playgrounds, basketball and tennis courts, ballfields, a seasonal swimming pool, a boat lake (fishing allowed), picnic pavilion, seasonal ice rink, a city farm garden and an Audubon Center (with 44 native plant species, 50 tree species and 200-plus bird species). Watch out for the park's most outstanding feature, the 60-foot Patterson Park Pagoda, as well as great views city, Patapsco , Key Bridge (which ships sail under as they enter and leave the port) and Fort McHenry.
Jones Fall Trail: Part Chesapeake Bay Gateways Network, this path stretches 4.25 miles from Woodberry Cylburn Arboretum, going through Druid Hill Park and wrapping around 1.5-mile reservoir loop that passes three fitness stations. past Howard Peters Rawlings Conservatory and Botanic Gardens Baltimore, Maryland Zoo, Three Sisters Ponds and 18-hole disc golf course. Guided biking and walking tours and Saturday-morning Bike and Brunch events are periodically scheduled.
Where to Watch Local Teams Play
Lacrosse is state's official team sport. There's even a Lacrosse Museum and National Hall of Fame. Horseracing also is popular with the Preakness Stakes (second jewel in horseracing's Triple Crown) running on the third Saturday in May at Pimlico Race Course with a week's worth of activities leading up event.
Baseball's Baltimore Orioles have won Series three times (1966, 1970 and 1983). They play at Oriole Park at Camden Yards, the first retro baseball stadia, opened in 1992. (333 West Camden Street)
Baltimore Ravens NFL won Super Bowl XXXV (2000) and XLVII (2012). They play at M&T Bank Stadium, also known as "The Bank." (1101 Russell Street)
Baltimore is also home Baltimore Blast (Major Indoor Soccer League), Baltimore Burn (Women's Spring Football League), Baltimore Nighthawks (Independent Women's Football League) and Baltimore Bohemians (USL PDL soccer franchise).
Sports bars abound in Baltimore. If you're in Baltimore during football season you don't want miss Purple Friday (for Ravens); you'll see lots people wearing purple shirts and almost anything else from face paint purple shoes. same goes in summer when you'll see evidence Orange Friday (for Orioles).
You have a choice bars around Camden Yards, with Pickles Pub pretty much topping li Standing outside among all O's fans on a warm summer day is a classic Charm City experience. For a one-time visit, try crab pretzel (pretzel with crab dip, cheddar cheese and Old Bay), beer-battered pickles or crab toast (toasted sub roll with crab imperial, mozzarella cheese and Old Bay). (Downtown, 520 Washington Boulevard)
Closer to downtown is Mother's Federal Hill Grille with 20 HD flat-screens for your viewing pleasure. More upscale than your typical Charm City bar, you'll find seafood, steaks and burgers on the menu. Don't miss the wings with honey and Old Bay. They also have a pool table, couches and the Purple Patio (a parking lot painted to look like a football field) where people congregate for pre- and post-game tailgating sessions, complete with two bars, a grill and a DJ. Trivia nights are a big hit. (Federal Hill, 1113 South Charles Street)
Fells Point is the bars-iest place in the city, so you know there has to be a good sports bar there. Max's Taphouse is the bar Cheers wanted to be. There are more than 1,000 bottles, 102 taps and five casks beer. Plenty bar food, including fried pickle spears, crab sliders and gobs stuff seasoned with Old Bay. Choose a seat in front a TV showing your favorite team, join Tuesday night beer social with rare and exotic beers or test your memory during Thursday night Charm City =trivia challenge. (Fells Point, 737 South Broadway)
What to Avoid
HarborPlace is convenient downtown, but all local stores and attractions have been replaced chains. It's great for a quick bite eat and last-minute souvenirs, but it isn't unique attraction it was so many years ago.
Also, like many cities, Baltimore has its safe neighborhoods and its not-so-safe ones. When visiting, stick well-traveled paths that are well-lit and populated; main streets are your friends.
Learn More
City Paper: This free weekly paper covers latest in movies, performing and visual arts, and reports on news behind news, from scandals sports. Find it in one 1,600 yellow street vending machines or at more than 1,800 locations throughout city. (www.citypaper.com)
Baltimore Magazine: rigueur monthly magazine that explores city's best doctors, hamburgers, personalities and social events, all with a touch sass and superiority. (www.baltimoremagazine.net)
Where: A free monthly publication that covers Inner Harbor, Little Italy, Fells Point and beyond with things do, restaurants, tours, nightlife, attractions and shopping. (www.wheretraveler.com/baltimore)
WYPR: city's renowned public radio station offers a local focus mixed with NPR feeds with Sheilah Kast and Dan Rodricks giving an excellent interpretation of city, its people and events. Find it at 88.1 on FM dial.