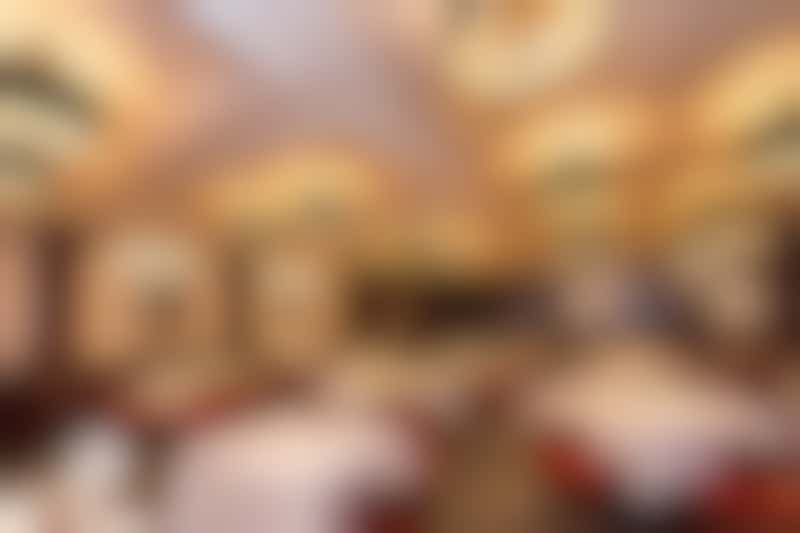 Le Bistro on Norwegian Breakaway (photo: Cruise Critic)
If you're a fan of French cuisine, want a romantic date night or plan to celebrate a special occasion onboard your cruise ship, Le Bistro is where you'll want to dine while sailing with Norwegian Cruise Line. This alternative extra-fee restaurant offers fancy French dishes like duck and escargot in a chic atmosphere -- think white-glove service -- at a reasonable price.
Ambiance
Although the decor varies a bit from ship to ship, Le Bistro is generally done up in a palette of gold and tan with pops of red and dark wood accents. White tablecloths add an air of sophistication, and ornate photos and artwork adorn the walls. It aims to imitate a small eatery in France, evoking feelings of upscale coziness and romance. On several ships -- including Norwegian Getaway, Norwegian Breakaway and Norwegian Escape -- the venue offers faux alfresco dining at tables in the atrium-like thoroughfare outside the restaurant.
Menu
Le Bistro's menu is broken into three main parts: soups, salads and appetizers; meats, seafood and poultry; and desserts. In our experience, many of the dishes tend to be on the heavy, rich side.
For the first course, cruisers can choose from items like escargot with garlic herb butter, smoked duck and walnut salad, steamed mussels and French onion soup.
Entrees include coq au vin, grilled swordfish, Atlantic salmon, beef and pork tenderloin, duck breast and roasted rack of lamb. Additionally, there's a vegetable puff pastry with goat cheese for those who don't eat meat.
Mouthwatering desserts feature vanilla creme brulee, flourless chocolate cake, chocolate fondue, a selection of ice cream and a trio of profiteroles.
And, as you'd expect of a French restaurant, Le Bistro offers an extensive selection of wines, priced by the glass or bottle.
Note that the menu isn't particularly vegetarian-friendly. Reservations are recommended.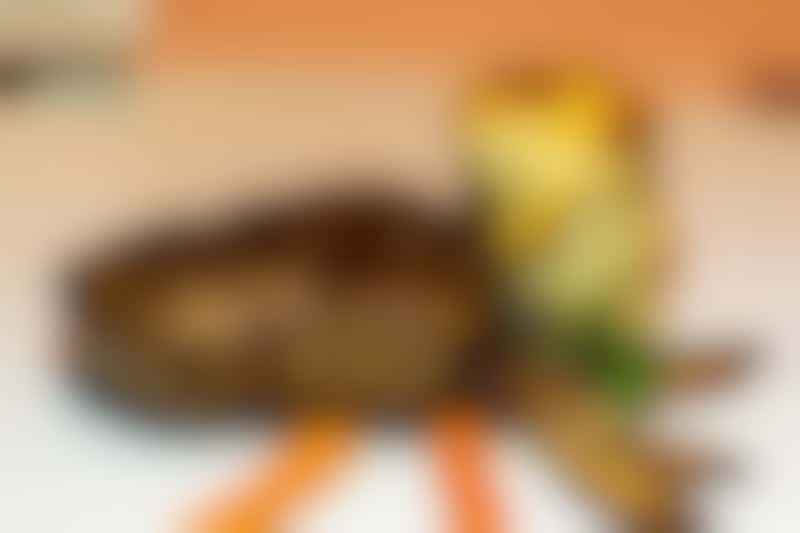 Entree from Le Bistro on Norwegian Breakaway (photo: Cruise Critic)
Price
Items at Le Bistro are priced a la carte. Items like bouillabaisse, pan-seared scallops and veal medallions start at $15.99.
Le Bistro Menu
Editor's Note: Menus are samples only and are subject to change by ship and itinerary.
Which ships have Le Bistro?
Norwegian Bliss

Norwegian Breakaway

Norwegian Epic

Norwegian Escape

Norwegian Gem

Norwegian Getaway

Norwegian Jade

Norwegian Jewel

Norwegian Pearl

Norwegian Sky

Norwegian Spirit

Norwegian Star

Norwegian Sun
See photos of the Le Bistro on Norwegian Breakaway.
Show Norwegian Prices