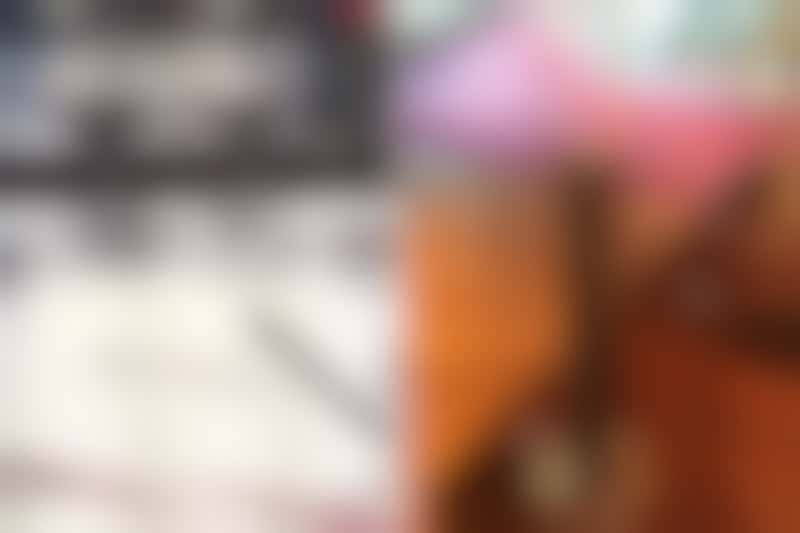 Wine blending on Koningsdam (photo: Adam Coulter)
Ever wanted to try your hand at making your own wine? Well now here's your chance. Holland America Line's newest ship, Koningsdam, debuts a brand-new feature -- Blend -- which, as the name suggests, allows you to create your very own blend of wine, simply by mixing others together. We gave it a try.
What It Is
Blend is a new space on Holland America's Koningsdam, where passengers can create their own wine blend by mixing different wines together. The cruise line has partnered with the oldest and most venerated winery in Washington State, Chateau Ste. Michelle, to offer this onboard activity.
Our Experience
The first thought that crossed my mind was: Isn't wine-blending what you're not supposed to do? We've all been at a dinner party when someone would try to top up your half-empty glass with another type of wine, and you'd immediately move to say, "I haven't finished this one," and the host would apologize profusely for nearly adding one wine to another. Well, apparently, mixing wines is okay under the right circumstances. The aim is to make your perfect blend -- just like an experienced winemaker would. Nothing's wrong or right -- it's what tastes good on your palate.
The wine blending experience started in the dedicated Blend room, which is opposite Koningsdam's Culinary Arts Center, on the way to the main dining room. It's glass-walled, so everyone who comes by can see you pouring, sniffing and swirling. The room is flanked on one side by glasses and the other by barrels. In the center is a long table, where we sat, and each place was set with five wine glasses, pipettes, a pen and paper placemats (which doubled as notepads).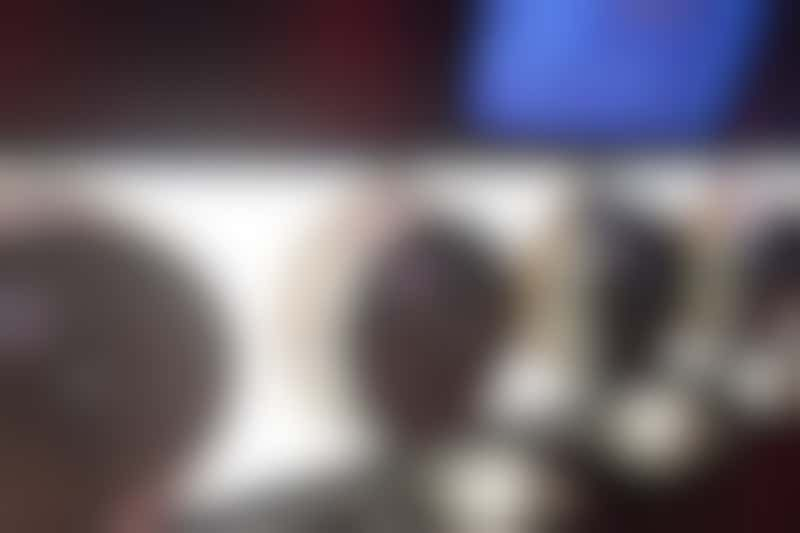 Wine barrels in Koningsdam's Blend (photo: Adam Coulter)
The session began with a short video from the head winemaker, Bob Bertheau, who talked about the concept, the wine and Chateau Ste. Michelle. The sommelier then took over, discussing the different strengths of the wines (all red -- mixing red and white is still a no-no). She also noted what we should be looking out for on the nose in terms of flavors -- wood, smoke, tannins, etc. -- and on the palate in terms of how it tastes on the tongue and as it actually goes down your throat. (Is it smooth, silky, soft? Does it give a final kick or a trace of heat?)
Then we were left to ourselves to mix up the wines (two cabernet sauvignons, two merlots and a wild card -- a pinot franc) to find that elusive blend, while the sommelier answered questions and offered guidance.
We were a group of 12, who all knew each other, so we could swap insights, discuss our blends and compare notes in a fun, convivial atmosphere. What was fascinating -- as the sommelier pointed out -- was how every person's palate was completely different, and what one person liked, another did not. When we tasted what each other had blended, there were as many grimaces as thumbs up. We also wound up tasting wines we wouldn't normally drink -- and looking at them in a different way. For example, I'd normally opt for a pinot noir over a merlot any day, but found myself tasting and -- shockingly for me -- actually enjoying a merlot.
It took a few attempts (and much wine consumed, for research purposes, of course), but eventually I found my "perfect blend," as near as I could judge; after a while, your taste buds find it tricky to tell the difference between the wines. Then -- with guidance from the sommelier -- I figured out the exact ratio of the different wines in my blend and filled a glass measuring tube from the barrels. The sommelier poured the concoction delicately (and expertly) into an empty bottle. And voila: I had my very own blend. I even got to give my wine a name and use coloring pens to design a label and stick it on the bottle.
It was a whole lot of fun and my wine did taste pretty good (I thought) when I enjoyed it a couple of days later, with a New York strip steak in Pinnacle Grill. I think the two days I left it to "age" actually enhanced the taste!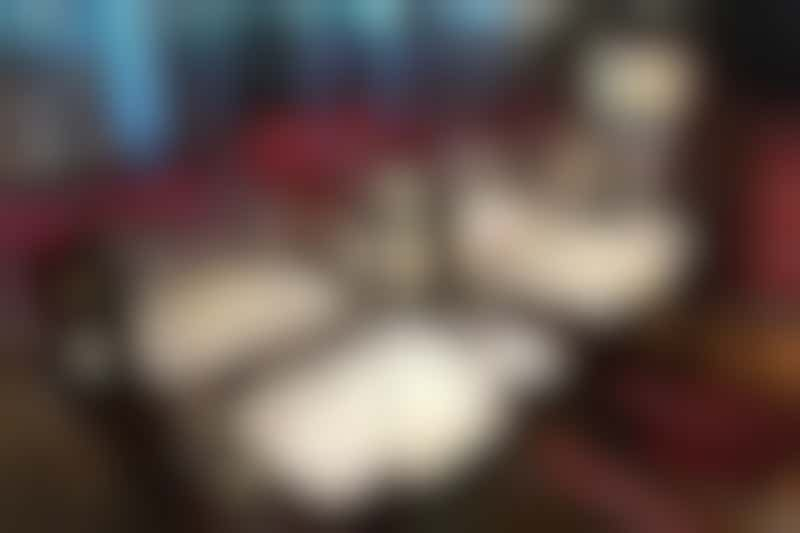 Blend on Koningsdam (photo: LJBaker1/Cruise Critic Memeber)
Worth a Try
We're on the fence. The event was great fun: You spend a fascinating hour and a half in very knowledgeable and pleasant company; you learn a lot about wine-making -- such as the fact that there are more than 800 wineries in Washington State alone (who knew?) -- and, of course, the "art" of blending; and you also get to drink a lot of fine wine.
However, the cost per person is $129, and we find that high. If the price were under $100, we'd be more enthusiastic, but you will have to be really excited about wine-blending to spend this kind of cash.
Show Prices
Things to Note
If you opt for the couples' package (at $179 per duo), you can only blend one bottle. We predict a few arguments.
Also, the blending session does not come with food or drink, other than the wine. I thought that a few nibbles, such as bread sticks, would not have gone amiss.