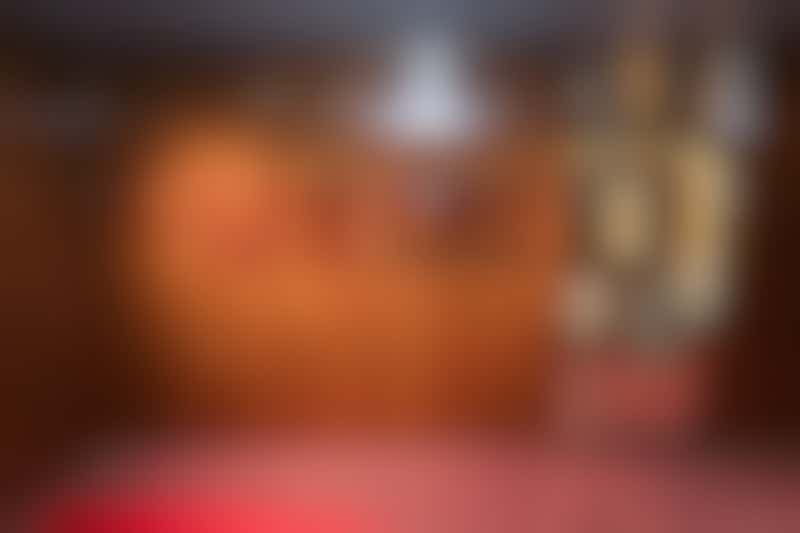 The Culinary Arts Center on Koningsdam (Photo: Cruise Critic)
Keen to see where your dinner comes from, but not take part in the actual creation of it? Love farm-to-table eating, unlimited wine and cress (a trendy edible herb) with everything? Then you'll love dinner at the Culinary Arts Center onboard Holland America Line's Koningsdam.
What It Is
The Culinary Arts Center is Holland America's show kitchen, available on all ships fleetwide. The venue hosts cooking classes and demos, and acts as a showcase for members of the line's Culinary Arts Council, who make guest appearances on select sailings. With Koningsdam, Holland America has introduced a new Culinary Arts Center activity: eating dinner. Passengers watch the chefs in action before sampling their creations. The dinner event is not a cooking school; you just get to watch and eat, not participate.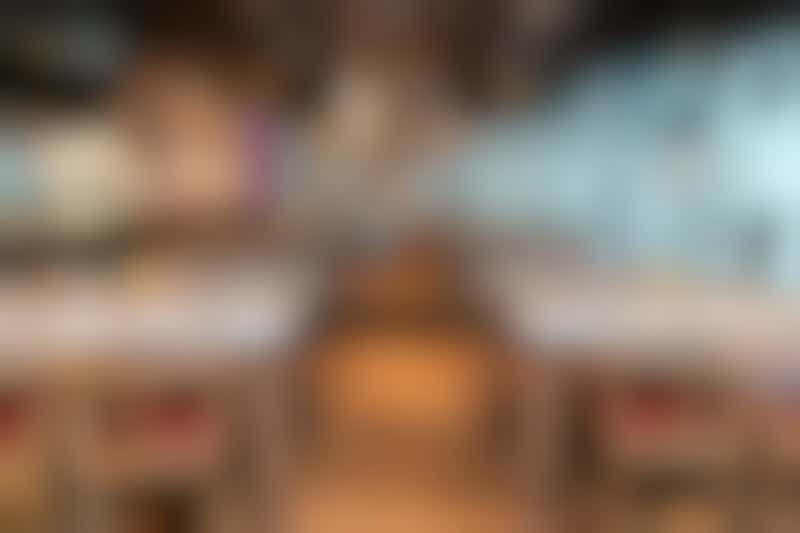 Inside the Culinary Arts Center on Koningsdam (Photo: Cruise Critic)
Our Experience
When it comes to food, little excites me more than watching chefs at the top of their game prepare dishes. I love their attention to detail; their impeccable timing; their exquisite presentation -- and above all -- their absolute passion for what they do. I also love getting top tips, which I then apply to my own kitchen. (Successful advice has included wrapping herbs in a damp kitchen roll to get them to last longer and doing the same with an apple to prevent it from going brown.)
Dinner at Holland America's Culinary Arts Center is the type of epicurean event I'd always choose over a regular restaurant because it feels a little like going behind the scenes.
On Koningsdam, the room is a good size, with plenty of tables for two and larger groups (we were placed at a large table with our group), with an open kitchen at the side and sci-fi styled incubators at the back of the room where cress is grown. (Holland America has a tie-up with Koppert Cress, the world's leading experts in cress gowing.)
The evening starts with a short intro from the head chef about the dining concept (farm-to-table), the menu (emphasis on vegetarian and organic) and the format (you're welcome to come up and watch the chefs and take pictures). The chefs don't talk (they're too busy prepping and plating), but you are encouraged to ask the head chef -- who acts as more of an emcee -- any questions you might have about the food or the concept. He also explains the dishes before each course. You're encouraged to mix and mingle with other diners, as it's a very fluid, convivial atmosphere.
The menu is limited to just five dishes -- two appetizers and three mains -- plus a single dessert and a cheese plate. There will usually be a fish, meat and chicken dish, but if you don't like what's on offer, you can't order off-menu, as there is none. And that might understandably put some people off. The portions are also small, but -- and here's why we think this will be a great success -- wine is unlimited. Two carafes (one red, one white, both organic) are plonked onto your table French-style and are filled up whenever they run low.
Our menu started with an amuse-bouche sorbet, followed by a (very) small salad and a celery and kale risotto. The choice of mains were rib-eye steak, sea bass or a quinoa-based dish. The steak was superb, choice and succulent, but there wasn't much of it; this is not the 10-oz. rib-eye you'd get in the Pinnacle Grill. Afterward, we had a choice of cheese or desserts, plus various teas and petits fours served as lollipops.
It was a great, fun evening with a social atmosphere (you're encouraged to chat to your fellow diners). I loved watching the chefs, but as someone who enjoys preparing my meals, it would have been so much more fun to have taken part. I also have to admit, I did leave rather hungry as the portions really are tiny.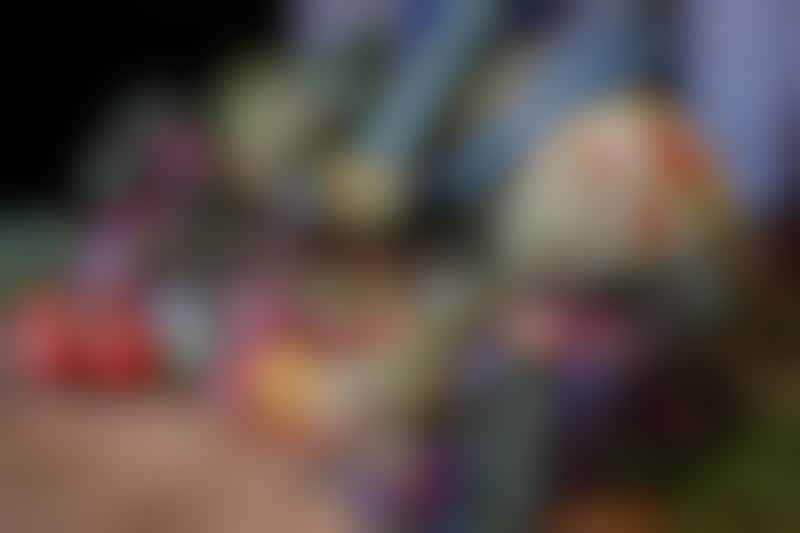 Fresh ingredients at the Culinary Arts Center (Photo: Holland America Line)
Worth a Try?
If you're on a seven-night sailing and you're looking to try one specialty restaurant, we think you'd be better served with a dinner at Sel de Mer, Tamarind or Pinnacle Grill. If, however, you are on a longer sailing, you are a major foodie or you want to try all the alternative options, then dinner at the Culinary Arts Center is an enjoyable experience and worth the $39 (if only for all that free wine). Vegetarians will have a good experience here, but diners looking for a fat steak should try elsewhere.
Culinary Arts Center Dinner Menu
Culinary Arts Center Dinner Menu
Editor's Note: Menus are samples only and are subject to change by ship and itinerary.
Things to Note
The Culinary Arts Center serves dinner at just one 8 p.m. seating daily and takes walk-ins, though reservations are encouraged. The cover charge gets you unlimited wine by the carafe.
Show Koningsdam Prices
---