Tips for Avoiding Traps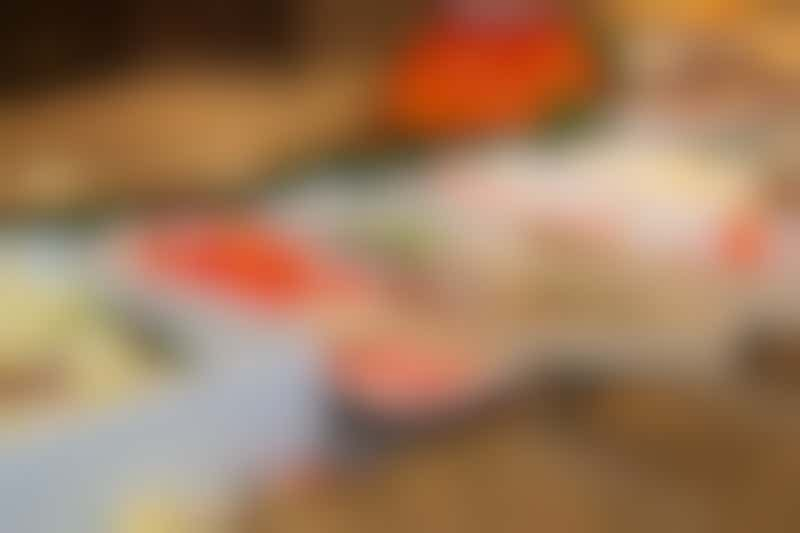 Even diligent dieters might get tripped up when not preparing your own food. Here's some advice for avoiding pitfalls.
Embrace the buffet. The main dining room offers a lovely, formal dining experience, but it's hard to know exactly what is going into your dishes. When you eat in the buffet, you have the chance to build your own salads and put in special requests at wok and stir-fry counters, carving stations and omelet bars, where your meal is cooked to your specifications right in front of you. It's a great way to monitor exactly which ingredients are being used.
Keep it simple. The fewer ingredients in the dish, the less likely you are to find yourself falling off the keto wagon. Don't be afraid to order something from the menu in the main dining room or a specialty restaurant, but request that it be cooked in butter or olive oil. Keep it as plain as possible, or ask for a special diet-friendly topping or two that you enjoy.
Skip the sauces. Sauces and dressings are notorious hiding places for carbs. Maintain ketosis by opting for olive oil on your salad instead of dressing, and ask your waiter to top entrees with cheese and desserts with berries and/or cocoa powder.
Banish the bread. We know it's difficult to resist, but that tasty-looking basket of bread on the table in the main dining room is totally off limits. If your tablemates are OK with it, avoid the temptation by asking your waiter to remove it (or not to bring it in the first place if you have set-seating dining). This goes without saying -- but we'll remind you anyway -- that you'll have to forgo the dough in the buffet, too. (Butter is fair game, though!)
Bring your own snacks. Pack some walnuts, pecans, almonds or pumpkin seeds to bring with you on your voyage. Greek yogurt is another great between-meal option, and most cabins have mini-fridges to keep it cold. Because international regulations can prohibit the transfer of produce from ship to shore and vice versa, check with your cruise line ahead of time to be sure berries are readily available if they're one of your go-to nibbles.