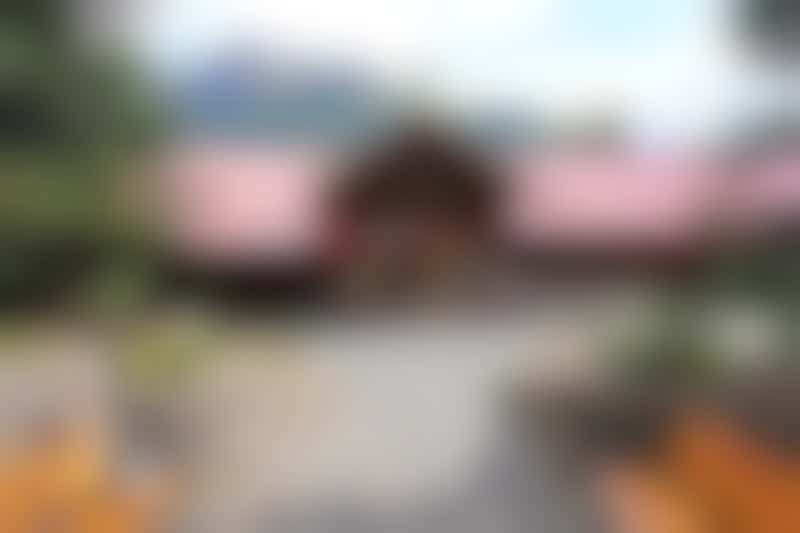 Princess Cruises' Kenai Princess Wilderness Lodge (Photo: Brittany Chrusciel/Cruise Critic)
Located just outside Alaska's major cruise ports -- 50 miles from Seward and 65 miles from Whittier -- Princess Cruises' Kenai Princess Wilderness Lodge in Cooper Landing is perfectly situated for a serene stay along the Kenai River before or after your Alaska cruise, May through September.
The mountainous backdrop of the Kenai Peninsula creates a dramatically spectacular atmosphere as you hike the trails, fish the Russian River, kayak the Kenai Lake or simply float along the Upper Kenai River, whose turquoise waters stretch for more than 80 miles.
Cooper Landing, where the Princess lodge is situated, gained notoriety as the site of the first gold discovery in Alaska, in 1848. Fast forward 140 years, and Princess Cruises would stake their claim to the land that would become the grounds for the Kenai Princess Wilderness Lodge, opening its doors to guests in 1990.
The decades Princess has spent investing in Alaska has established the company as the premier cruisetour operator in Alaska, but that doesn't make their offerings in any way outdated. The lodge, nestled in the wildly scenic Kenai Peninsula, is frequently refurbished so amenities stay current and the rooms are refreshed and comfortable.
---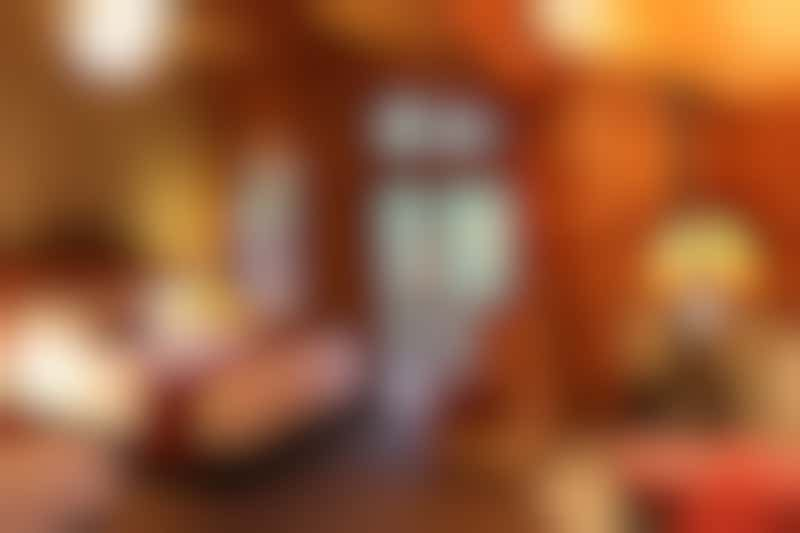 Room accommodations at the Princess Wilderness Lodge (Photo: Brittany Chrusciel/Cruise Critic)
Kenai Princess Wilderness Lodge Rooms
There are 86 rooms available at the Princess Wilderness Lodge, with 42 rooms featuring king-sized beds and 44 rooms with two queen beds, including five total ADA-compliant rooms. Keycards are used to enter each room. All accommodations are organized in cabin blocks, with four individual rooms per cabin in some areas, and rows of rooms in others. The 100 through 700 blocks are located off to the left of the main lodge. Rooms in the 700 block have a divider separating spaces in the rooms.  To the right are the 800 through 1500 blocks, offering more king-sized beds than doubles.
All rooms feature the same elements, with only slightly different configurations. Expect a wood-burning stove, a coffee maker with coffee and tea, a flat-screen TV that swivels with a handful of channels, a dresser with four drawers, a desk and chair, love seat,  a closet with a full mirror, a hair dryer, dispensers for shampoo, conditioner and body wash, and heating units in the bathroom and main room. All rooms also come with a covered deck and include two chairs and a small table.
Outlets can be found by the sink and USB chargers are available on the night table. Safe deposit boxes are available at the front desk. Irons and ironing boards can also be acquired upon request from the guest services desk.
One thing the rooms lack is a mini-fridge to keep leftovers and other Alaskan goodies. The lodge will deliver a mini fridge for guests with medical needs.
The lodge also doesn't provide complimentary water in the rooms.
Decor is rustic with high-vaulted wooden ceilings and walls, reds and forest greens accenting snow-white comforters. Artwork features eagles, bears and other local wildlife you might encounter on or near the grounds. Fleece blankets and extra pillows are in the closet. Every room comes with a ceiling fan.
Despite the peace and quiet of your natural surroundings, walls can prove a little thin at times; we heard TV, conversation and even some light snoring at night from our neighbors
---
Kenai Princess Wilderness Lodge Food
Depending on your cruisetour, meal vouchers might be included in your stay. Otherwise, all food and beverage is priced a la carte. To charge food or drink to your room, you must first establish credit at the front desk. If you are departing on an early-morning excursion, a breakfast box will be provided to you upon request -- this can be either a hot or cold option. Word to the wise: If you're on a fishing trip or stepping foot on a boat, do not bring a banana -- old maritime jinx.
Rafter's Lounge: Open from 11:30 a.m. to 11 p.m., Rafter's is your all-day spot to grab a burger and a microbrew (food is served until 10:30 p.m.). Catch a game at the bar, located just next to the lobby area, or take in a memorable sunset (remember, those aren't until close to 10 p.m. in the summer) on the back deck, which overlooks the Kenai River with plenty of rockers and table-and-chair seating. The bar serves specialty cocktails, like the Alpenglow Cosmo, along with a selection of local and other domestic beers.. Hungry guests can also order entrees like blackened halibut tacos, apps such as smoked salmon dip, and flatbread pizzas, salads, soups and sandwiches.
Rod & Reel: The main restaurant, located next to Rafter's, serves breakfast (7 a.m. to 11 a.m.), lunch (noon to 2:30 p.m.) and dinner (5:30 to 10 p.m.) daily. The restaurant is rather large, but the best seating is located along the windows to the back deck, providing a stellar view for your meal. Reservations are recommended for dinner as the earlier times fill fast.
For breakfast, feast on dishes like eggs Benedict, corned beef hash , creme brulee French toast with lingonberry butter, and a selection of omelets. For lunch, try the fish and chips (fresh, obviously), bison chili, or the veggie sandwich, among other soup, salad and sandwich options.
Dinner is the main event, with a nightly special along with classics such as prime rib, pan seared halibut, roasted chicken or twelve layer lasagna with bison ragu. Prices for entrees range from $22 to $49.
Dessert, found around the lodge, is plentiful, with berry cobbler, creme brulee, pecan pie, and cakes Try a Moose's Tooth root beer or a blackberry "nojito." Dessert wines, ports and coffee with liquors are also on the menu.
Espresso Bar: Tucked into the corner of the main lodge across from the front desk, the Espresso Bar offers cold bottled drinks, snacks and a full menu of espresso beverages. The Espresso bar opens at 7 a.m.
---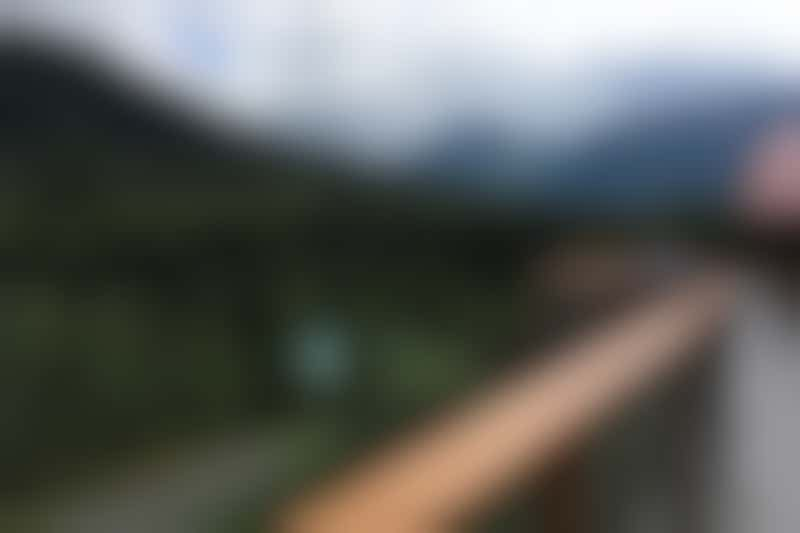 View of the Kenai River from a Kenai Princess Wilderness Lodge deck (Photo: Brittany Chrusciel/Cruise Critic)
Itineraries on Which You'll Find the Kenai Princess Wilderness Lodge
The Kenai Princess Wilderness Lodge is mainly found on longer Princess Cruises' itineraries of 13 to 15 days.
---
Kenai Princess Wilderness Lodge Activities
With all of the Kenai Peninsula at your fingertips, there are plenty of for-fee tour options available through the lodge, or independently. Embark on a scenic float down the Kenai River, take a guided hike along the nearby Russian River Falls, or harken back to the early days of Cooper Landing with a little gold-panning in the backcountry. Excursions to downtown Seward, along with the Kenai Fjords National Park, are available with a travel time of one hour.
Not to be missed is the fishing -- even if you're a newbie, there are fish aplenty to be caught. The largest king salmon ever caught was in the Kenai River weighing in at 97 pounds! Depending on the season, plan on sport fishing for trout.
There are two nature trails located on the grounds of the Kenai Princess Wilderness Lodge. Choose from a half-mile or mile-long loop through the woods behind the 700 block, or explore along the Kenai River thanks to a trio of observation deck platforms and a trail that runs about a half-mile down a steep incline (you can call for a ride back up if you don't want to walk).
Princess Cruises' locally immersive North to Alaska programming is not only available onboard your cruise ship, but also from the lodge. "Cook My Catch" is a chance to do just that: Catch your fresh fish dinner on a daily excursion and then have it prepared for that evening's meal. For the kids, a self-guided property scavenger hunt is available.
---
Kenai Princess Wilderness Lodge Amenities
Housed in the main lodge, adjacent to the main parking lot, you will find the front desk with guest services and the tour desk. A lobby is also here with seating in front of a fireplace and a wall of windows. A small variety of board games and books are available to borrow from the front desk.
Internet access is complimentary, but only available within the main lodge. We saw plenty of fellow guests breaking out their laptops at breakfast or lunch to talk over travel plans or check email. Two desktop computers are available for use and include complimentary printing.
In front of the 800 building, the lodge offers both horseshoe pits and corn hole to play.
Trading Post, the gift shop, is located just across from the main lodge. The shop offers a nice variety of souvenirs like jewelry, Ulu knives and Alaskan Christmas ornaments, as well as a wall of over the counter medications and some gear such as socks and sweatshirts. Vending machines and seating are located outside. Open from 8 a.m. to 9 p.m.
Between the 900 and 1000 room block, you will find the fitness center. It's about 50 steps to the top; otherwise, drive or call for a shuttle to park you nearby. The fitness center consists of a men's and women's bathroom, shower and changing facility, and four machines surrounded by mountain views -- one treadmill, a Stairmaster and two exercise bikes. There are also hand weights and yoga mats available. Anyone under the age of 16 must be accompanied by an adult to work out at the fitness center.
A coin-operated laundry room is located between the 400 and 500 blocks. There are four washers and four dryers that will spin for $2.50 each load. Soap, bleach and softeners are available for $1.25 each.
All main facilities (laundry, spa and fitness center) are open daily from 7 a.m. to 11 p.m.
Ice and vending machines are located throughout the grounds.
For anything you forgot to bring, a general store is located a short walk from the main lodge, along the entrance, to the Princess RV park.
There is a conference room available for use, just next to the main lodge.
The lodge offers guests staying two nights or longer a $5 coupon to use in the gift shop or at dining venues if they opt out of daily housekeeping. Guests must opt out the night before by contacting the front desk.
---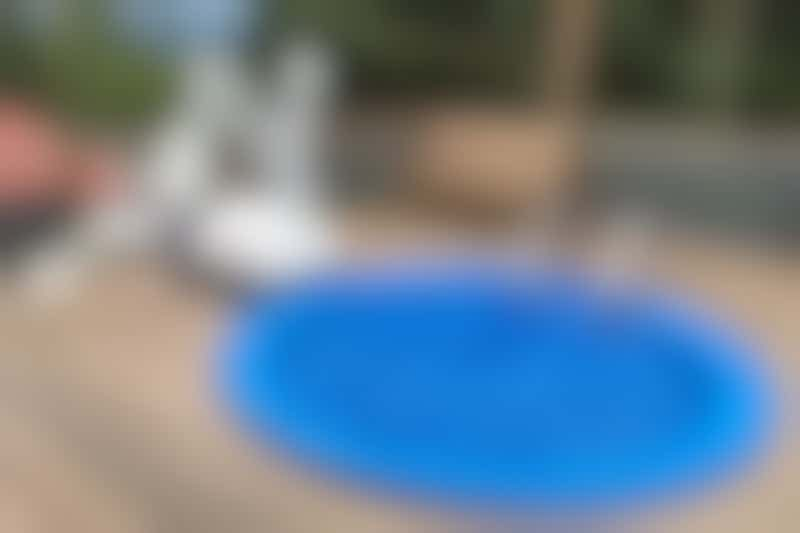 The ADA-compliant hot tub at the Princess Wilderness Lodge (Photo: Brittany Chrusciel/Cruise Critic)
Kenai Princess Wilderness Lodge Accessibility
For accessible rooms at the Princess Wilderness lodge, choose from five ADA-compliant rooms that have either a king or queen/queen configuration.
For pickup or transportation around the grounds of the lodge, dial "0" from any phone.
---
Getting Around From Kenai Princess Wilderness Lodge
Unless you have rented a car or are at the lodge as part of a tour group and are booked on various excursions, it can be challenging to get to downtown Cooper Landing or elsewhere, as the Kenai Princess Wilderness Lodge is tucked down a side road. Wildman's, in town, offers taxi service from the lodge about 4 miles into town, for $10 round trip.
---