How Wellness and Empowerment Mix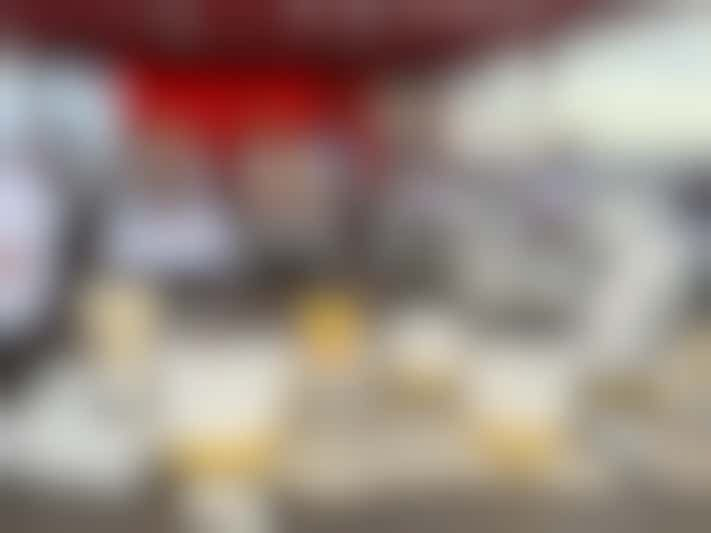 Limitless Voyage guests prepare to undergo a healing sound bath session at The Perch, located on Deck 17 of Virgin Voyages' Scarlet Lady (Photo/Nicole Edenedo)
If you've never been on a wellness retreat cruise, you are among friends because neither had I. I had never been on a wellness retreat, least of all one that's a cruise and has the backing of a celebrity (like the 2019 Oprah cruise on Holland America Line or Gwyneth Paltrow's 2021 Goop at Sea cruise with Celebrity Cruises). I didn't even realize how much the Limitless Voyage turned out to be a wellness retreat until about three days into the sailing.
At first I didn't get it. Why would you want to wake up early (before 9 a.m.) to go to classes when you're on vacation? Wouldn't it be better to do these classes later in the day after you've had a chance to saunter into the afternoon, as one normally does on vacation?
The answer, Virgin Voyages said, was two-fold.
"There's 200-plus of us sailing the Limitless package, but then there's another 1,800 people sailing. So we wanted to offer this unique experience as a layer on top of the itinerary without detracting (from the cruise)," said Isis Ruiz, chief growth officer for Virgin Voyages, mentioning that in addition to operational logistics, another benefit to hosting the main events earlier in the morning sprouted almost seamlessly.
"Imagine if you went on any other trip, and you carved out time in the morning to meditate to reflect on self growth -- that's what we're doing here," Ruiz continued. "The first day was the most full agenda, but to carve out an hour or two to expand your mind, to focus on your self growth, your personal development, to meditate, to move mindfully -- it changes the course of the how the rest of your day will go."
And it certainly did for the majority of the 200-plus Limitless guests.
"It's like no other cruise I've ever been on, and I've been probably been on eight to 10 cruises over the years," said Kathy Warner, an insurance business owner in Medina, Ohio, who came on the cruise with her friend. "She told me about it. I think for us what we were looking for was empowerment, leadership and owning our own lives."
Tami Glover, Warner's friend and fellow insurance business owner in Medina said the Limitless Voyage was her first cruise.
"It's certainly not what I would have expected in a cruise," Glover said, adding that she enjoyed every aspect. "We're very busy every single day going from panel to event, and it's been wonderful because that's really what we want to do is immerse ourselves with women in business and to grow -- and we still have time to sit by the pool and go on excursions. You're running into your sisters in spirit that we've met here throughout the day and we're able to form bonds just by looking at their bracelets. We know what they went through today."
One of my favorites among the immersive wellness and mediative classes was a healing sound bath that was hosted at the Perch, an outdoor lounge area located on the top of Deck 17 at the back of the ship. It ended up being the perfect setting for such an activity as you could hear the hum of ocean waves mixing softly with the sea air while your body sank deeper into the rhythm of the sounds reverberating from the instruments.