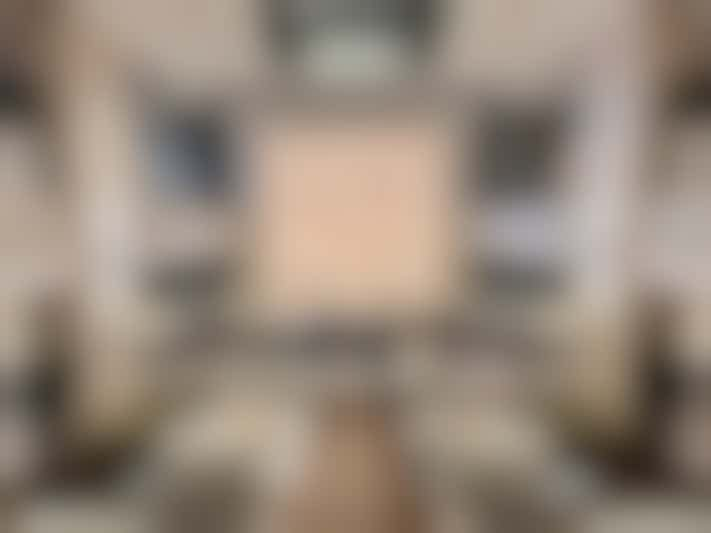 Lobby bar on Explora I (Photo/Kerry Spencer)
Explora I Has the Ambience of a Lavish Resort -- And We're Here for it
Travelers who enjoy the ultra-luxury resorts of the Ritz-Carlton, Belmond and Jumeirah Hotels & Resorts will feel at home on Explora I. It's one of the industry's largest luxury ships, carrying 992 passengers, and it's also one of the most hotel-like ships I've experienced.
The double-height Lobby Bar in the center of the ship, located on decks 4 and 5, evokes a sumptuous grand city hotel. I adored this statement-making lounge for its decadence and glamor. It's contemporary and light, with an elegant long bar, glowing backdrop of rows of luxury spirits and a shiny Steinway grand piano. The space features a neutral color palette with peach marble coffee tables spaced between cube chairs and sofas. It's big and bold in scale, and oh-so beautiful.
Deck 5's Astern Pool & Bar is another show piece, just on a smaller scale. This glamorous wake infinity pool wouldn't be out of place in Bali, Cabo or Mykonos -- though you will likely hear Explora Journeys compare it to a super yacht. The pool is surrounded by plush double day beds sunken into the shallows of the water, with a sultry wake sightline. On our sailing, this exuberant space was well-used by passengers and was a favorite spot onboard for daytime fun and relaxation.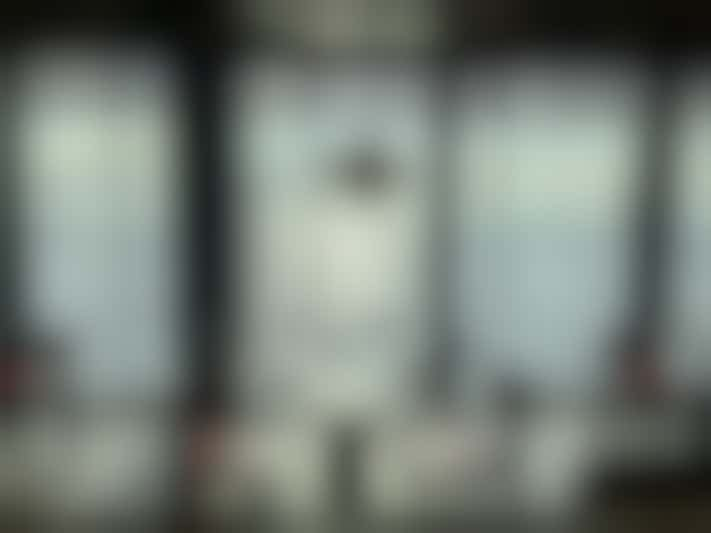 Sakura restaurant on Explora I (Photo/Kerry Spencer)
Explora Journeys Has Five Exceptional Restaurants Included Within the Fare
Explora Journeys had me at "there is no main dining room". Instead, there are eight inclusive dining options, including five specialty restaurants, in-room dining, a cafe and gelateria (the chocolate sorbet is divine!). In-suite dining is nothing new in the luxury market, but with a huge 75-foot balcony, the experience of dining on a beef fillet cooked to your liking, on your private veranda, feels all the more indulgent.
My favorite dining venue was Sakura, a pan-Asian affair where I ate sublime soft-shell crab tempura, lobster pad Thai and Applewood-smoked New Zealand lamb rack. There's also a sushi menu and at lunchtime guests can pick up bento boxes.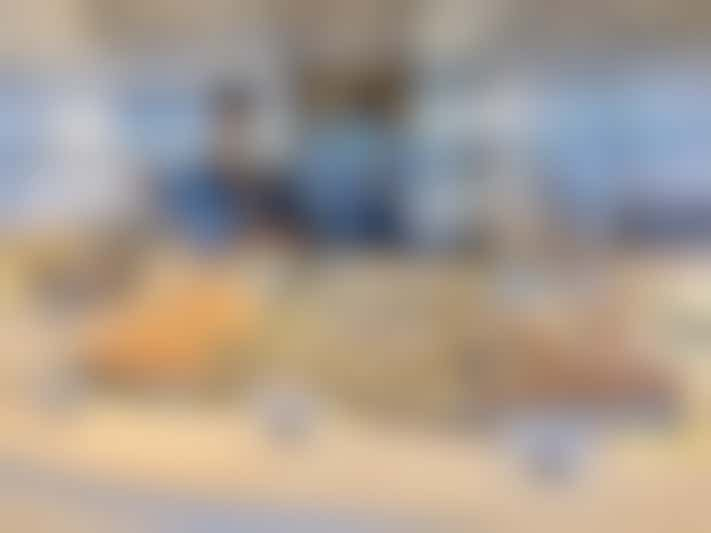 Raw bar at Emporium Marketplace on Explora I (Photo/Kerry Spencer)
Another highlight is Emporium Marketplace on Deck 11 -- just don't call it a buffet. There are no self-service stations or trays piled high with different dishes, instead dishes are made to order. The star stations were the fresh pasta counter, sushi and, in the evening, the decadent raw bar of crab claws, oysters and dressed mussels. Even the always-available plant-based lentil burger looked ludicrously tasty -- and that's not always easy to get right. Another hit: the expertly crafted pistachio and fig choux in the dessert section.
Emporium Marketplace is reminiscent of an upmarket food hall. Similar to New York's former Plaza food hall, the Eataly chain and London's Fortnum & Mason food hall. It was buzzy and often busy (in a good way), with drool-worthy dishes available at every mealtime.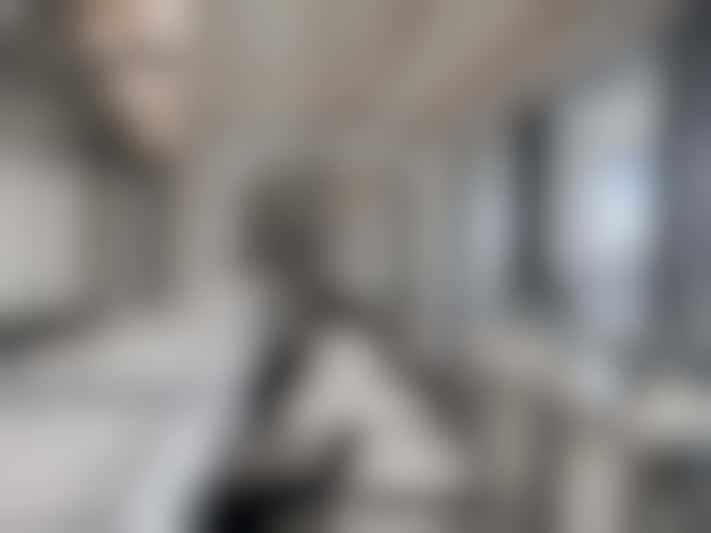 Anthology restaurant on Explora I (Photo/Kerry Spencer)
There is One Restaurant that Comes with an Extra Cost, and It Is Eye Watering
Anthology is Explora I's only extra-fee restaurant. It's a multi-course fine-dining extravaganza that will see some of the world's best chefs craft the menu on three-month rotations.
Right now, the three-Michelin-star Italian chef Mauro Uliassi of Restaurante Uliassi, Italy, is at the helm. Those wanting to dine here will need to dig deep as the fee is €190 per person (approximately $205) and an additional €75 ($81) for paired wines, making it a contender for one of the most expensive restaurants at sea.
I didn't get to try it, but passengers that did said it was extraordinary, with technical dishes such as raw red shrimp with mandarin extract, pineapple and sage flowers and seabass with roasted mango, morel mushrooms and butter sauce.
The cost is not far off the price of the chef's land-based restaurant, which sets diners back €220-250, excluding wine. Foodies might appreciate the opportunity to taste Uliassi's cuisine, without needing to schlep to Senigallia on the Adriatic coast.
In North America, the chef partnership will change to a yet-to-be-revealed U.S. chef. All we know right now is that the chef is female.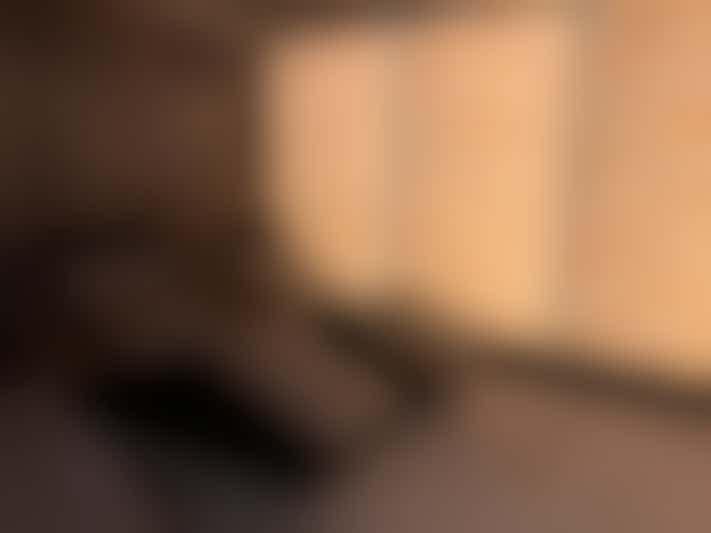 Heated loungers in Explora I's thermal spa (Photo/Kerry Spencer)
The Ocean Wellness Spa is Sublime, But the Outside Retreat Space is Underwhelming
Explora I is a chic ship and that extends to Ocean Wellness spa's thermal area. It's a well-designed spot, with subdued lighting and a feature glass-enclosed fireplace in the entrance. Facilities range from a Himalayan salt room to hydrotherapy pool and misty rainforest showers. The space is free to use for all passengers, though those paying for treatments take priority on sea days.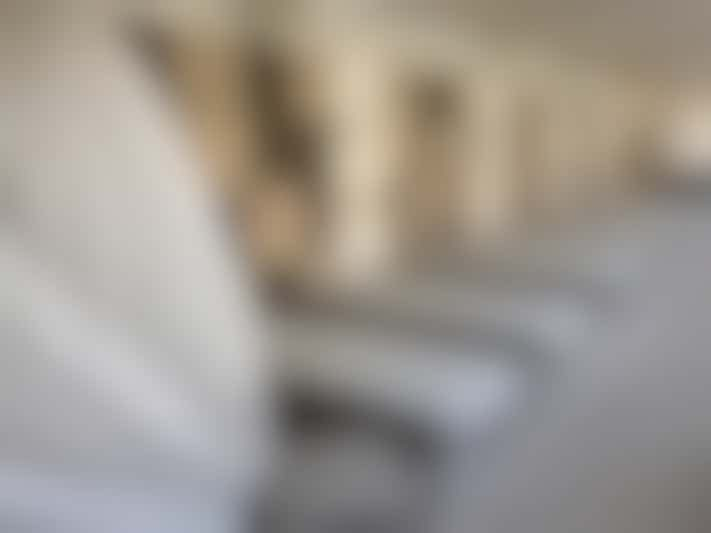 Ocean wellness outdoor retreat area on Explora I (Photo/Kerry Spencer)
There was just one pinch point. The outdoor retreat (a row of sun loungers on the side of Deck 5) accessed off the thermal area, isn't an inviting space. For whatever reason, this spot picks up a lot of wind and it's shaded, too, making it feel dark and underwhelming, wedged between crew utility areas and the front of the ship.
Some spa-goers may not even know it's there unless they request a tour, since it's not visible from inside the spa and there is no signage to it.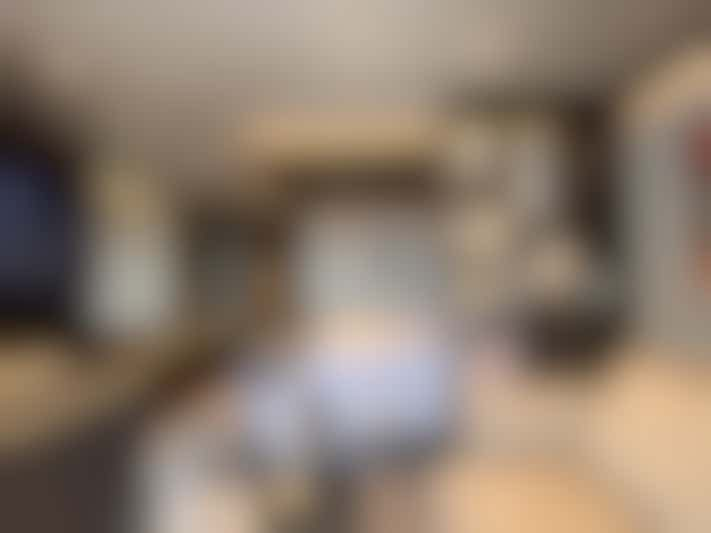 Ocean Terrace Suite on Explora I (Photo/Kerry Spencer)
Suites are Spacious and Among the Largest Entry-Level Suites at Sea
Ocean Terraces, Explora Journey's 301 entry-level suites, measure 377 square feet, making them among the largest in their category at sea. Space matters, too, especially on a luxury ship, with close to 1,000 passengers at capacity.
Since Explora Journeys is aligning itself with luxury resorts -- not luxury cruise lines -- the suites, all with huge balconies, have a similar upmarket boutique hotel feel, too. Balconies feature a marble-top table, two chairs and a couples' daybed with ample space for dining and relaxing.
While a marble-clad bathroom and walk-in wardrobe are standard in luxury suites, Ocean Terraces feel extra special thanks to Italian custom-made beds and Frette linens that truly feel indulgent. All suites contain Illy coffee machines, Dyson Supersonic hairdryers in custom-made drawers, underfloor heating in bathrooms and, although no bathtub in the entry-level suites, a spacious rainforest shower stocked with the line's own-brand Mandala luxury toiletries.
Explora Journeys' partnership with LVMH means suites are also stocked with an ice-cold bottle of Champagne upon arrival (Veuve Clicquot for Ocean Terrace suites, Moet & Chandon in Penthouses and Dom Perignon in Ocean Residences).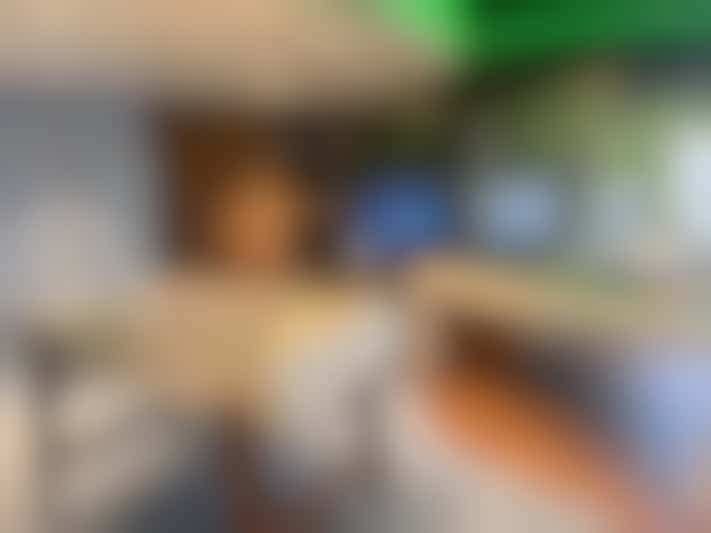 Nautilus Kids Club on Explora I (Photo/Kerry Spencer)
Explora Journeys is Welcoming of Families
I like that Explora Journeys is embracing families. It's one of the few luxury cruise lines that is catering to children, too, and there was a range of young travelers on our sailing, from babies to teens.
Facilities include 78 interconnecting suites, suitable for families who prefer a separate bedroom from their older kids and teens. There are high chairs in restaurants, a modern kids' club, Nautilus Club, with organized activities, age-appropriate toys in suites for passengers two years and younger and a shore program with families in mind, too.
Not everyone wants to be around children during precious vacation time, so there are plenty of adult-only spaces, including a heated outdoor pool and spacious sun deck with day beds and loungers, Ocean Wellness spa and restaurants such as Anthology.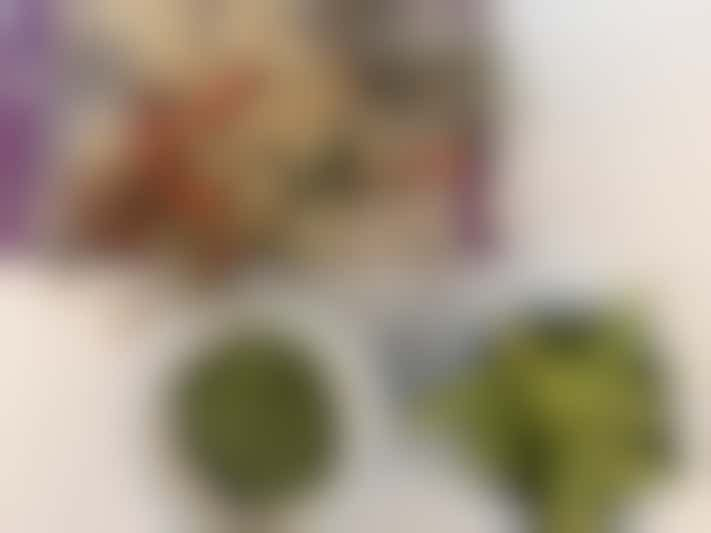 Foraged ingredients from a shore excursion on Explora I (Photo/Kerry Spencer)
Passengers Can Splurge on One-of-a-Kind Shore Experiences
Zwin Nature Reserve is filled with coastal hiking trails, salt flats, wild dunes, and a vast lagoon. This rich landscape attracts an equally captivating array of wildlife, with around 350 bird species, including storks, nightingales and terns, plus butterflies, hares, rabbits and foxes. I learned all of this on a shore experience that saw us looking for coastal ingredients such as sea aster leaves and sprigs of samphire to cook with a chef in the reserve's cooking facility later in the day.
This experience is not offered by any other cruise line, and it really feels like Explora Journeys has tapped into the zeitgeist by offering something that is truly unique. Cruise lines regularly use cliches such as "off the beaten path" and -- cringe -- "meet the locals," but it feels like Explora Journeys has put a fresh lens on both well-travelled and lesser-visited destinations with its shore offering.
In New York, guests can visit the Ground Zero Memorial and meet someone involved in the 9/11 recovery. "An emotive and emotional experience," says Sacha Rougier, the line's Head of Itinerary Planning and Shore Experiences, who was on my sailing.
Rougier also revealed some entirely one-off experiences, such as a stay on a private island accessed by helicopter in Sweden or a Zulu healer experience that is being created for the line's later sailings. "Some [experiences] you just can't buy," said Rougier. Unless, that is, you're sailing with Explora Journeys.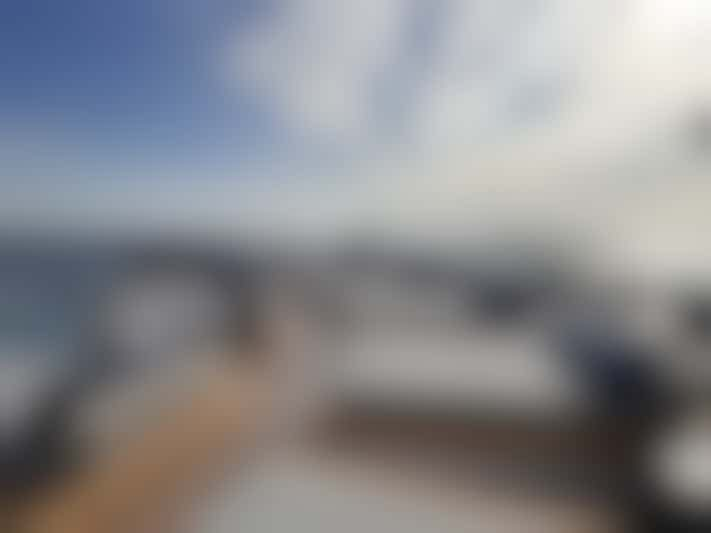 Sun deck loungers on Explora I (Photo/Kerry Spencer)
Evenings on Explora I Seemed on the Quiet Side
I watched a fantastic singer, Kerry Ellis, perform in the ship's Journeys Lounge, which is the closest venue to a theater onboard. The show was packed out, but aside from that, The Lobby Bar emptied early and one evening a group of us visited the Malt Whisky Lounge around 11 p.m. to find the bartenders already clearing away (though another party also arrived shortly after us).
While daytime venues and restaurants are animated, entertainment was on the quiet side in the evening, with many passengers happy to slink off to their suites early.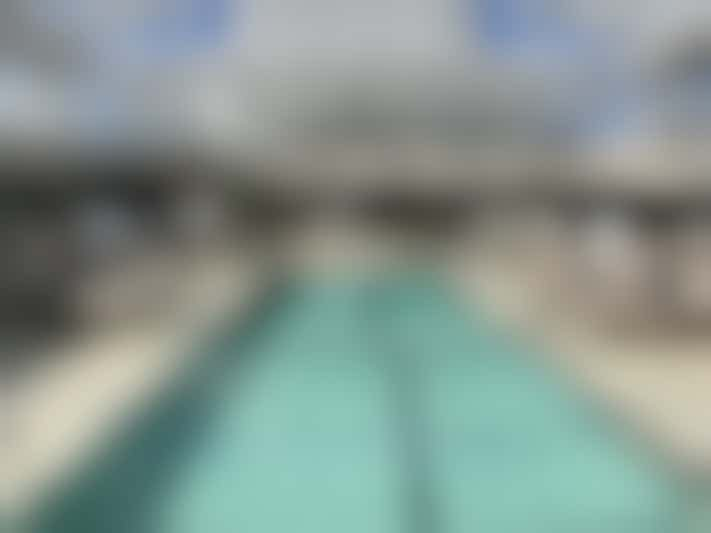 Indoor swimming pool on Explora I (Photo/Kerry Spencer)
Who Will Enjoy Sailing with Explora Journeys?
Explora Journeys is making no secret about its desired demographic: It wants to lure passengers who typically stay at luxury resorts around the world. A slightly younger, much coveted, new-to-cruise market.
Here's why I think it will most likely succeed in drawing new cruisers. Explora Journeys' casual, barefoot style of luxury is appealing to travelers who have in the past been turned off by the more traditional style of luxury cruising. There's no dress code -- you're more likely to see passengers in designer resort-wear than a ball gown -- revue-style shows, main dining room or buffet.
It's difficult to gauge a cruise line's demographic on one of the first voyages. As well as paying passengers, there are cruise line executives and members of the travel trade onboard. But there was a noticeably younger crowd sailing. Same-sex couples, families, couples in their 40s and 50s and plenty of the 60+ set, too.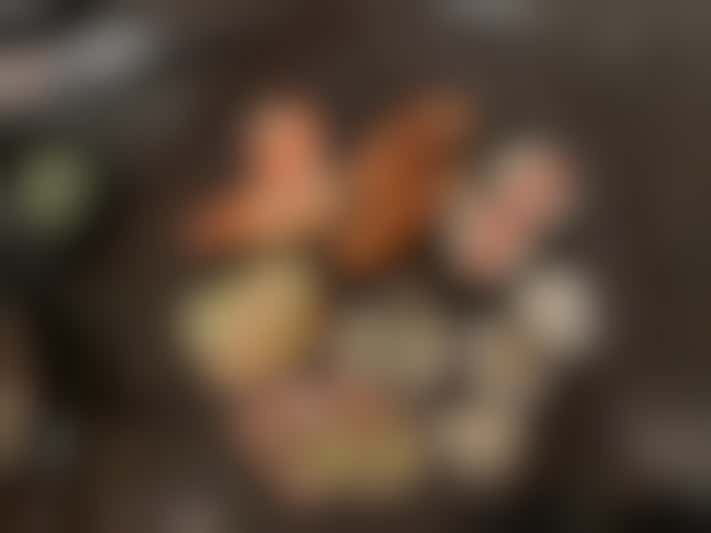 Sushi platter served at Sakura restaurant on Explora I (Photo/Kerry Spencer)
Who will love Explora Journeys? Food lovers, for sure. Travelers who are put off by the idea of a main dining room and buffet restaurant and instead like to feel they have the choice of upmarket restaurants will be in their element. There's also a culinary school, the Chef's Kitchen, where daily classes take place for an extra fee for those passengers that are keen to learn how to cook some of the dishes served onboard. And for those who see money as no object, Anthology could be a hit. For others, the price is likely to be a turn off.
Explora I is currently sailing around the British Isles before crossing the Atlantic to New York, where the ship arrives on September 25.