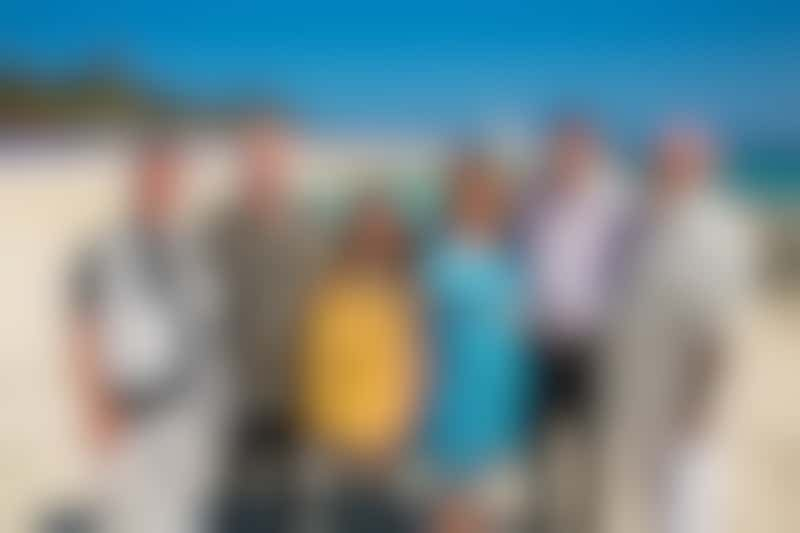 Family on a Destination Mitzvah cruise (Photo: Destination Mitzvah)
Ask two Jews what a "Jewish cruise" means to them, and -- as the saying goes -- you'll get three answers. You might envision a cruise themed on Jewish culture with visits to synagogues and historical places in ports of call, while someone else imagines strictly kosher cuisine and onboard rabbis. And if you look, you can find all of the above, plus Jewish holiday cruises, Jewish singles cruises and even Bar and Bat Mitzvah and wedding cruises.
Here, we run through the major types of Jewish cruises, including where you can find them and what you need to know to see if they're a good fit for your travel needs.
Jewish Heritage River Cruises
If you're interested in exploring your Jewish roots abroad or touring with a Jewish bent, several river cruise lines offer specific Jewish Heritage themed sailings. Uniworld's "Rhine-Main Discovery & Munich" itinerary features Jewish-themed shore excursions to Munich's and Cologne's Jewish communities, the Dachau concentration camp and the courtroom where the Nuremberg Trials took place. Those experiences are paired with onboard lectures on topics such as "The History of the Jews in Europe" and "Jewish Intellectuals, Writers & Musicians." Avalon Waterways' Jewish Heritage cruise sails the Danube from Budapest to Prague, with Holocaust scholars onboard and Jewish culture-themed shore excursions in Budapest, Vienna, Regensburg and Prague. The themes cruises might be only on select itineraries, while some of the shore excursions might be more widely offered.
Note that these river cruises do not provide kosher food or rabbis onboard.
---
Jewish Holiday Cruises
If you are traveling during a major Jewish holiday, such as Hanukkah or Passover, you will likely find some onboard programming, with events varying by cruise line. For Hanukkah, cruise lines will typically offer menorah lightings each night, and festive foods like latkes; some lines will bring a rabbi onboard to lead the candle-lighting. You can find a line-by-line rundown in our story on onboard holiday festivities.
On Passover, many lines will engage a rabbi and host a kosher-style seder. Passengers can often order kosher for Passover meals (pre-prepared, not cooked fresh), but need to do so months in advance. On these regular cruises, don't expect Passover observance to be as strict as you might keep at home, or matzo to be available in all dining venues. If you want something more religious, you can find the occasional Passover themed sailing, such as from Passover Kosher Travel. These partial ship charters feature a hosted cruise, with traditional seders, freshly prepared kosher food (to Conservative, not Orthodox, standards) and services, lectures and other events by an accompanying rabbi and/or cantor.
---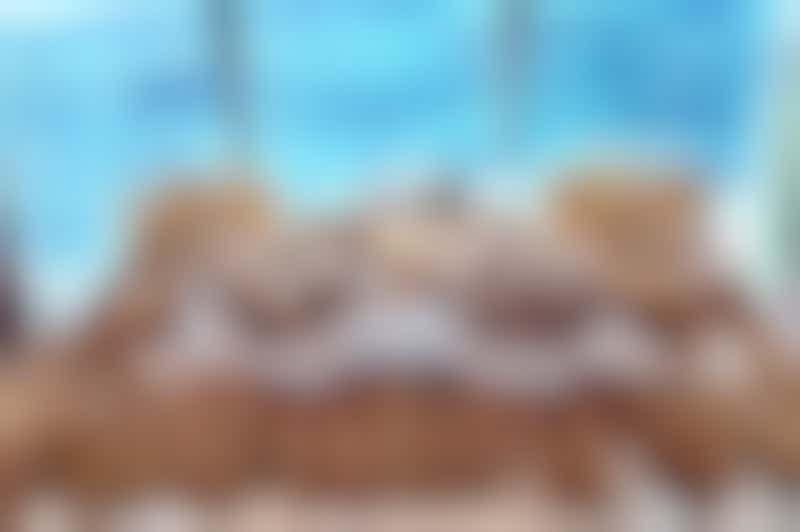 Bread onboard a Kosherica cruise (Photo: Kosherica)
Kosher Cruises
Most cruise lines offer passengers the opportunity to order kosher food in advance of their cruise, but you'll be eating pre-prepared, not freshly prepared, dishes with minimal choice. Some high-end lines, such as Regent Seven Seas Cruises, can offer kosher meats cooked a la minute; however, the ships have no separate galleys, so preparation is not strictly kosher.
For a truly glatt kosher experience onboard, you'll need to book a charter cruise helmed by Kosherica, the only company to offer a kosher cruise experience to Orthodox standards. Kosherica runs about 15 sailings a year, with groups of 100 to 800 people onboard a regular sailing. The company brings on its own rabbinic team and often its own chefs, as well as ingredients, dishes, cutlery and cookware, and takes over an entire onboard galley, or part of one, to prepare fresh food in a strictly kosher environment. The Kosherica group will have its own section of a main dining room for breakfast and lunch buffets and seated dinners.
In addition to the culinary aspect, these Jewish themed sailings feature religious services three times a day, lectures by noted Jewish clergy and scholars and occasionally entertainment by Jewish performers. In marquee ports, especially ones demanding all-day tours, such as St. Petersburg or Rome, Kosherica will plan a Jewish interest shore excursion, complete with lunch at a kosher restaurant. Kosherica's agents can facilitate wedding or Bar Mitzvah cruises (with or without ceremonies during the trip), and offer the occasional themed cruise on topics such as health, comedy or music.
---
Jewish Singles Cruises
Cruising is notorious for catering to couples and families more than solo travelers, but Jewish singles can find companionship, roommates and even love through organizations like Amazing Journeys that host Jewish singles cruises. Cruises usually target a specific age range (such as 25 to 45, or 40s, 50s and 60s), offer a choice of pricing for solo cabins (more expensive) or shared rooms with other participants, and provide a host onboard to run programs and assist participants.
A company like Amazing Journeys will run five to six cruises per year, attracting 50 to 85 travelers per trip. Jewish content comes in the form of Shabbat and Hanukkah celebrations, custom tours to Jewish heritage sites and presentations by experts sailing with the group (such as a Jewish educator speaking about Cuban Jewry on a Fathom cruise to Cuba). Other group activities might include welcome events and cocktail parties, communal dinners and onboard activities; some solo travel organizations might bundle group shore excursions into the price.
Most Jewish singles cruises attract Reform, Conservative and some Modern Orthodox travelers, who can opt for kosher food, if they wish, through the cruise line as on any regular sailing, though most attendees will dine on regular cruise ship fare. Occasionally, a glatt kosher solo trip will be offered (Kosherica has done them in the past), but these will be specifically labeled as kosher cruises.
---
Bar and Bat Mitzvah Cruises and Wedding Cruises
You can certainly celebrate a Jewish life-cycle event at sea. Most cruise lines can host onboard weddings, often on embarkation day, and many have wedding specialists who can facilitate port-day ceremonies. If you choose an embarkation day wedding, with a cruise honeymoon to follow, you can simply bring your own rabbi onboard to officiate, like you would at any other wedding venue. Contact your preferred cruise line's wedding department or speak to a travel agent who specializes in Jewish destination weddings.
Bar and Bat Mitzvah cruises are a bit more complicated, but certain travel agencies, such as Destination Mitzvah or Bar Mitzvah Vacations, specialize in arranging details for this type of travel. Choose to have the ceremony pre-cruise (and just party onboard), on embarkation day, at sea or in port. The agency will provide rabbis (most often Reform or Conservative), Torahs and the synagogue experience. Hosts from the agency might come onboard to facilitate events or meet you in a port of call, and you might be among a group of Bar Mitzvah cruisers, with the option for private or joint celebrations, or you might be the only Bar Mitzvah family on your sailing.
If you need a truly glatt kosher event, your best bet is to contact Kosherica; other organizations can provide legitimate ceremonies and meet the standards of Reform and Conservative Jewish travelers, but might not have access to freshly prepared kosher food or traditional Orthodox rabbis, should those things be important to you.