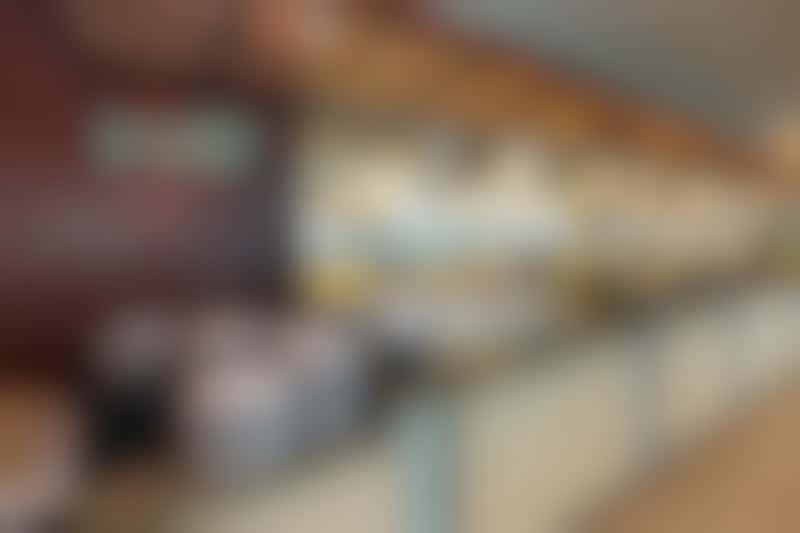 Jade Sushi on Liberty of the Seas (Photo: Cruise Critic)
Jade Sushi on Royal Caribbean has you covered if you crave some "soosh" on your cruise. A designated counter in the Windjammer Cafe, Jade offers a variety of sushi and Asian-fusion cuisine at no extra cost.
---
Ambiance
Jade on Royal Caribbean isn't a stand-alone restaurant, but instead a specialty counter located within the Windjammer top-deck buffet. The name "Jade" is written on the wall behind the counter, and trays of Asian dishes and plates of sushi rolls are displayed for hungry patrons to choose from.
---
Meals
The selection of sushi -- available only in the evening, for dinner -- is more limited than Royal's dedicated sushi restaurant, Izumi, but Jade still offers about a half-dozen different rolls at a time.
Dishes offered at Jade vary by ship and availability, but might include: Szechuan soup or lemon soup with chicken and mushrooms; spring rolls with sweet chili sauce; Japanese prawn, cucumber and wakame salad; Vietnamese watercress salad; fried rice with egg and scallions; salmon teriyaki; Ebi Ni drunken prawns with sake; stir-fried beef with lime and coconut sauce; pad Thai with egg, shrimp and peanuts; and vegetarian options like pumpkin, basil and chili stir-fry or sweet garlic roasted eggplant.
---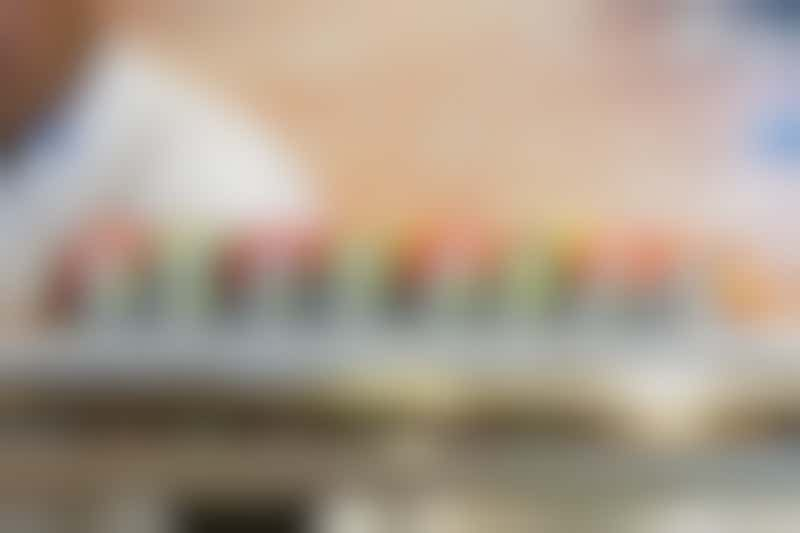 Sushi on Royal Caribbean (Photo: Royal Caribbean)
Price
Dining at the Windjammer Cafe, where Jade is located, is complimentary.
---
Ships
The Jade Sushi counter at the Windjammer Cafe is available on Royal Caribbean's Freedom-class and Voyager-class ships, which include:
Freedom of the Seas

Independence of the Seas

Liberty of the Seas

Adventure of the Seas

Explorer of the Seas

Mariner of the Seas

Navigator of the Seas

Voyager of the Seas
Want to know where to find the best sushi at sea? Check out our story, 6 Best Sushi Restaurants on Cruise Ships.
Show Royal Caribbean Prices