St. Barthelemy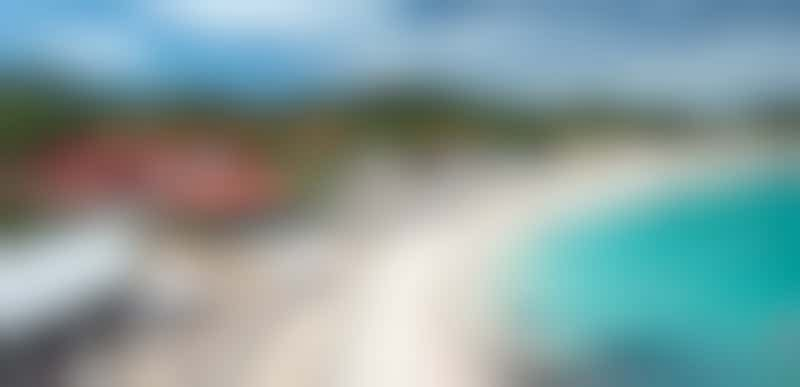 St Barth Island, Caribbean (Photo: Photostravellers/Shutterstock)
What's there: Whether you know it by its full name, or by one of its shortened nicknames -- St. Barths, St. Barth or St. Barts -- it's likely that you know the island as one of the top Caribbean playgrounds of the rich and famous. It's not difficult to see why. St. Barths is a Caribbean clone of the French Riviera, packing everything that an upscale European vacation haven has to offer into a mere 8 square miles -- all the French culture, cuisine and couture -- with warmer water and sandier beaches to boot. But lest you think this is all a bit snooty for your tastes, note that all beaches in St. Barths are open to the public. Like French St. Martin, the number of locals who speak English has grown exponentially.
Ground zero for day visitors to St. Barths is the harbor town of Gustavia, a horseshoe-shaped marina that is the terminus of ferries calling from St. Martin. From Gustavia you can catch a taxi or even walk to several beaches and other points of interest, but there is enough right in the harbor to comfortably fill an entire day. First and foremost there's people-watching and yacht-ogling. You never know what superstar, supermodel or supermogul might be hanging out at one of Gustavia's brasseries or sipping a cappuccino on the deck of their mega-yacht. Just taking a gander at some of the world's most fabulous yachts lined up side-by-side all along the quay is worth a stroll around Gustavia.
But during that stroll you're likely to notice Gustavia's shopping opportunities, which include everything from nautical gizmos to France's latest haute couture, and tropical togs to art and antiques. If there's any room left on your credit card after perusing Gustavia's boutiques, don't miss sampling what has been called by many the finest food in all the Caribbean. There are more than 20 restaurants fronting the harbor at Gustavia, and you would be hard-pressed to find a bad meal at any of them. Our favorite is Le Repaire, a bistro with a lovely open-air terrace overlooking all the action on the waterfront: It is the perfect spot to enjoy a deliciously grilled langouste (local lobster), crisp salad or nicely chilled gazpacho. If you crave something a bit funkier, with music to accompany your lunch, take a walk over to Le Select at the far end of the harbor. This is the spot for burgers, fish and chips, and other pub fare, and served as the inspiration for Jimmy Buffett's "Cheeseburger in Paradise."
A 90-minute taxi tour of the island for a party of four runs about $125. If beaching is on your to-do list, your closest opportunity is Shell Beach (Petite Anse de Galet), just a 10-minute walk from the port and a perfectly pleasant cove to tuck in at. But there are even better choices. Our two favorites are Baie de St-Jean and Anse de Grande Saline. St-Jean will make you think you really are on the Cote d'Azur with its quaint B&Bs, beachside bistros and beautiful scantily clad (or unclad) bronzing bodies who seem not to have gotten the "wear your sunblock" memo. St-Jean is about a mile north of Gustavia Harbor, and for those who feel like tackling the steep road over the hills, it's doable, but a very long hike. Otherwise, negotiate with a taxi driver in Gustavia; Grande Saline, delightfully secluded about 3 miles from Gustavia, is the island's top-rated, all-around beach destination. The ocean bottom here is soft and sandy, and the ocean swimmable and development almost nonexistent. To get here from the road requires a 10-minute walk on a rocky trail, so bring appropriate shoes. Although full nudity is officially prohibited in St. Barths, birthday suits are common at Grande Saline. Budget about $30 for the one-way taxi ride to Grande Saline, and be sure to make arrangements for the return trip.
Getting there: The easiest way to get to St. Barths is via ferry to Gustavia, and Great Bay Express departs daily from Bobby's Marina, about a 10-minute walk from St. Maarten's A. C. Wathey Cruise Terminal. Great Bay Express makes the trip in about 45 minutes and costs $85 for a same-day round trip. A second ferry, Voyager, operates out of Marigot, on the French side of St. Martin. The distance to Gustavia is further, so the crossing is longer, and you'll need to get to the port in Marigot, a taxi ride that can take 30 minutes or longer. This option is not recommended for day-trippers on a tight schedule. Don't forget to bring your passport!
You can also fly to St. Barths. Air Antilles, St. Barth Commuter, and Winair each make the 12-minute flight several times daily from St. Maarten.