You'll Never Get Bored On Board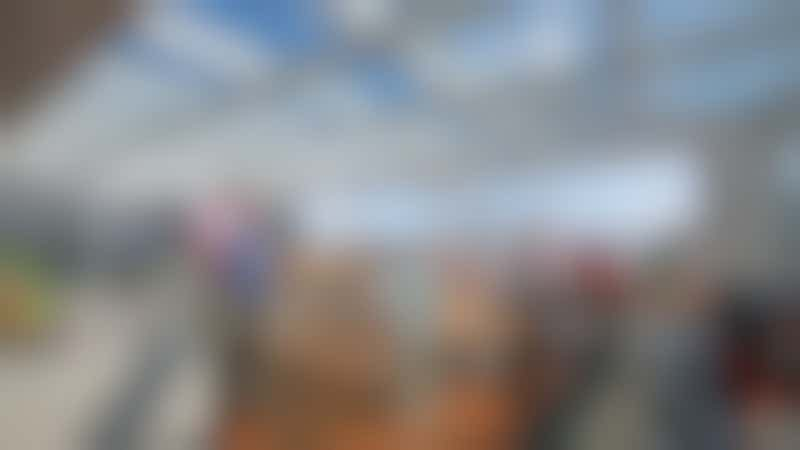 Breakfast on the Aquavit Terrace (Credit: Viking)
Unlike ocean ships, river ships are smaller and place a greater emphasis on activities ashore, most of which are included. You won't find duty-free shops, theaters, multiple pools or cinemas on a river ship.
What you will find, however, is you will quickly get to know the layout of the ship and find your favorite spot. And with fewer than 200 passengers onboard an average river ship, you'll also find you'll get to know your fellow guests within a day or two.
Most guests dine on the ship, and as a result the culinary team is always looking for creative meals to suit every palate. Seasonal menus vary daily based on the destination, often using local ingredients and recipes to bring the area's cuisine to your plate. Some guests may even have ventured off with the chef earlier in the day to a local market to bring some of the very ingredients on the menu that day. That's just the type of up-close-and-personal cultural immersion you'll find on a river cruise.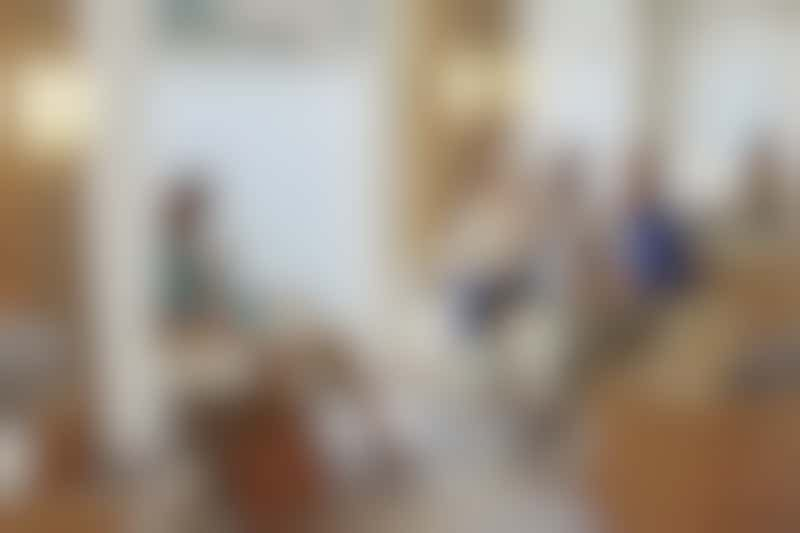 The Lounge (Credit: Viking)
And with so few guests on a river ship, you can expect the staff to remember special preferences to make you feel right at home. Don't be surprised if a server surprises you with your favorite cocktail, type of coffee or a snack to enjoy while taking in the views from floor-to-ceilings windows in the lounge.
While ocean ships may have sea days for relaxation, you are often on the open sea without little to capture your attention. Scenic cruising on a river cruise is the opposite as there is always something interesting passing you by. When there are a lot of notable attractions, there is even commentary from the cruise director to provide history and context. From castles to house boats, and everything in between, your front-row seat provides ample entertainment. That's not to mention the architectural prowess of river locks that always capture guests' attention.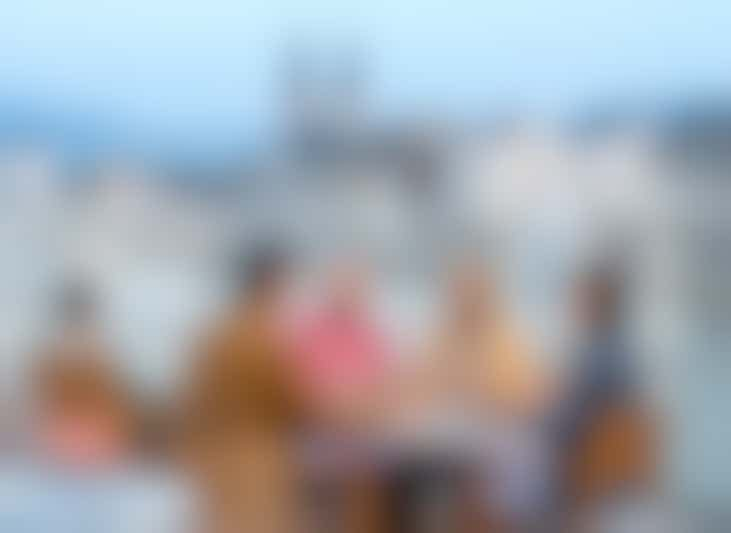 Al fresco dining (Credit: Viking)
Who doesn't love a enjoying an al fresco cup of coffee in a space like Viking's Aquavit Terrace while the Parliament Building of Hungary sits behind you? Or watching the majestic castles that line the shores of the Danube as you practice your putting skills on a green? Even better, grab a local glass of wine and enjoy the sun as a patchwork of colorful Portuguese vineyards dazzles in the background as I did on a recent Viking cruise.
Each day, historic and cultural talks add context to where you are visiting. Some are so interesting, I find myself reorganizing my tour schedule or scouring the Internet for more information on a topic I knew little about before boarding the ship. Local experts often lead the talks, and after a day of exploring, musicians, dance groups and entertainers come aboard to provide an after-dinner finale in some ports that you'd pay mightily for if traveling alone on land.
What a river cruise provides in cultural immersion is a gold mine of information, stories, flavors and experiences that can be hard to find on your own.
And when you're ready from a break, you can walk laps on the top deck, grab a book from the extensive library (Viking's are hand curated by London bookshop Heywood Hill), play a board game in the lounge or catch a Hollywood movie or cable TV in your cabin.