 Is there a best day for cruise sales? (photo: zimmytws/Shutterstock)
When it comes to cruise deals, everyone wants to know: What's the best day of the week to book a cruise?
We've all heard the myths about airfare -- that flights are cheaper on Tuesdays or after midnight, or maybe it's weekends and Wednesdays. Is there a similar guiding principle for getting the best cruise deal? If we book a cruise on a Monday or Thursday, or if we call our travel agent at 3:24 p.m., are we guaranteed the lowest price?
We spoke with some travel agents who are in the business of selling cruises and asked them if there is a best day to book a cruise. Here's what they said.
There's No Best Day to Book
"I've been in this business for 28 years and I've heard lots of theories," says Mark Comfort, co-owner of Cruise Holidays of Kansas City, MO. "I can't say there's one best day to book a cruise."
Sorry to burst your bubble, but everyone we spoke with said there's no one day of the week that's better than any other for getting that rock-bottom rate. Cruise lines generally release their lowest fares when itinerary schedules are first published, and then run sales every so often to encourage bookings. As cabins fill up, the prices go up. If a certain sailing is not selling out as quickly as the line would like, it might drop prices or offer additional incentives. But, they don't make these pricing changes on a set schedule, and certainly no one can predict when a price class will sell out, bumping fares up.
Think about it: If a cruise line always had the lowest fares on a specific day of the week, savvy cruisers and travel agents would figure that out and only book on those days. That wouldn't be good for the cruise line's bottom line, and they'd start to change up their pricing patterns.
There Are Trends to When People Plan and Book Cruises
"Mondays are very busy," says Karen Malone, a Minnesota-based travel agent for Travel Leaders. "It's harder to keep up with the volume of calls." During the middle of the week, inquiries slow down. Comfort agrees, saying that most people discuss vacation plans over the weekend and then call or visit their travel agent or research online at the beginning of the week. He finds that Wednesdays and Fridays are the busiest days for bookings (i.e., people paying the deposit on their cruise and locking in the cabin and sail date).
Malone also finds that seasonality matters. In the winter, weekends are busy with calls because people are more likely to be home indoors; in the summer, weekends are slow because many people are on vacation or day trips out of doors.
How can knowing these trends help you? If you want to discuss your cruise vacation plans with a travel agent, you might have an easier time getting through on the phone or have your call returned more promptly midweek or on a winter weekend.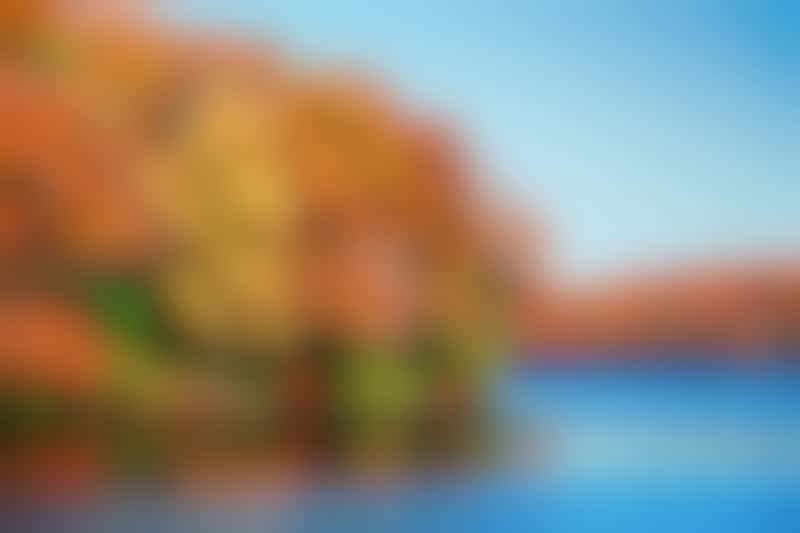 Fall bookings provide a great value (photo: Songquan Deng/Shutterstock)
There Are Better Times of Years for Getting Deals
While there might not be a best day to book a cruise, agents do acknowledge that there are better times of year to book cruises.
"Fall is the time to get the best values because cruise lines are doing their best to get ships filled for next year," says Comfort. People have come home from their summer vacations, kids are back in school and many are turning their attention toward next year's trips. The cruise lines want to lock in those bookings before the holidays distract people again.
"Princess' summer promotion was its best promotion of the year," says Jo Ann Buening, a Wisconsin-based travel agent for Travel Leaders. She claims that its fall offer is the line's "next best promotion." People willing to book a year or so out benefited from great value.
When asked about the next round of sales -- Wave Season, from January through March -- agents say you can still get deals, but there's a caveat.  "The cruise lines know people are coming [to book], so they try to sell cabins before Wave Season," says Buening. "The deals might not be as enticing or as valuable."
Comfort adds that if you wait until the beginning of the year to book a cruise, the prices might not be as cheap or desired cabins as readily available as in the fall. But it all depends on how fall sales went. "Prices could be higher [during Wave Season] if fall is good for the cruise lines," he says. If fall sales are down, or if there are cruise regions where people are hesitant to book (like Europe for 2017), you could see huge values -- better than fall deals -- in January. On the flip side, the hot destinations (such as Alaska for 2017) will sell out early, and inventory, especially for top-end balcony cabins and suites, will be limited and prices higher come Wave Season.
The Best Day of the Week to Book a Cruise Is ...
... whenever you are ready to book.
The truth is, it's difficult to game the system. Low prices come with limited availability, and waiting for the right deal might mean missing out on your desired cabin or suite. When you know your cruise vacation plans, don't wait -- call a knowledgeable travel agent. These professionals can help you find the best value for the ship, cabin and sail date you want, and might even get you a better package than the cruise line. They can even advise you whether it makes sense to wait for an upcoming sale or lock in that suite right away.
That's because more people are booking farther out now. "More and more, we're seeing limited availability closer in [i.e., 60 to 90 days from sailing]," says Malone. "Perhaps only inside cabins on lowest decks." For some itineraries with limited departures, such as fall foliage cruises, you need to book as far out as possible. "Book nine to 12 months out for smaller ships, and six to nine months out for mega-ships," counsels Buening. If you have a specific cabin in mind, especially high-end suites, you might even want to book a year or more out. Don't forget -- if the price drops after you book, you might be able to get your cruise fare adjusted, a cabin upgrade or the difference in onboard credit.
Because, at the end of the day, it's about the total value of your vacation. You can chase that mythical booking sweet spot to save a hundred bucks or get a free drinks package, but is it worth it if you can't get that special suite, connecting cabins or ideal sail date for your birthday or anniversary celebration?
The best day of the week is always the one where you come away saying, "We're going on vacation -- I just booked a cruise!"