Facing Alaska's vastness can be a daunting prospect, as the state's wilderness is so huge, so extreme, that the only way to bring it down to a tangible level might be by going small.
Expedition cruises -- so named because they feel more like personalized outdoor adventure trips than typical port-based itineraries -- have long provided an alternative to the mega-ships that clog the Inside Passage. With typically fewer than 100 passengers, these ships focus solely on nature, and the crew often comprises wildlife guides or photographers.
You might love the lack of formal nights and absence of tacky jewelry stores, but you still might have doubts about an expedition cruise: Will I be fit enough for daylong kayak trips, and can I fit my things into a tiny cabin space?
To see if you're ready for an Inside Passage closeup -- or should stick to the big ships -- check out our reasons to love or hate an expedition cruise, and see where you land.
You might love an Alaskan expedition cruise if: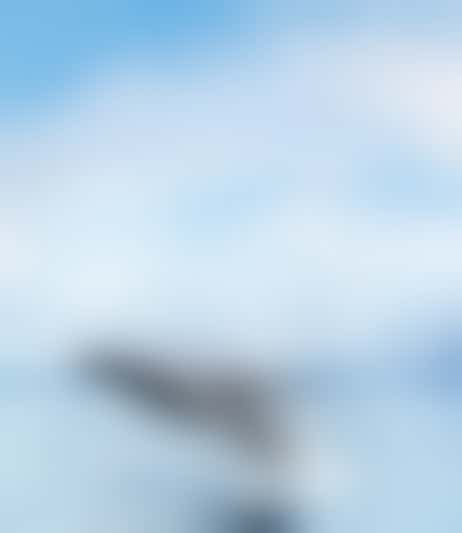 Breaching Whale in Alaska (Photo: Princess Cruises)
You want to see wildlife.
"We've got a pod of humpback whales ahead of us," the captain said over the ship loudspeaker. "So we're going to hang out here for a while." And so we did, staying in Frederick Sound for over an hour as the whales breached around us. Some came so close to the ship that we could hear air whistling from their blowholes, even from inside our cabin through an open window.
Such moments with wildlife came all week during our expedition cruise. A harbor seal popped up in front of our kayak in Misty Fjords National Monument, coming so close that we almost bonked him with our paddle. Snorkelers scrambled out of a salmon-filled river, just as a mother bear and her cub wandered down to the bank. Eagle sightings were a daily occurrence. It's a serene way to connect with nature.
Top 10 Wildlife Encounters on an Alaska Cruise
You can handle uncertainty and change.
Because expedition cruises aren't focused on ports, they have more flexibility with their routes. The captain might lower anchor in a different bay than originally promised because the hiking trail there is in better condition. An optional excursion might be canceled because not enough people sign up.
If you're the type of traveler who checks your itinerary several times a day to make sure you're still on schedule, you might resent this go-with-the-flow attitude. People who live in the moment will love it though, as your day can flow depending on your mood -- or the weather. On our trip, we pushed back a massage in favor of some paddling, simply because the sun came out. It's harder to change course on a dime when you're on a larger ship.
15 Things You Can Do on an Expedition Cruise That You Can't Do on a Big Ship
You enjoy quiet evenings.
Happy hours on expedition ships are usually well-attended, and passengers mingle, chow down on snacks and yammer about the activities they did that day. But, after dinner, the bar clears out, with maybe only one or two couples remaining. Some might stay behind to play a board game, but others will likely retire to their rooms early to collapse, exhausted, into bed.
So no shows, no nightclubs, no staying up all night (unless you're on deck, searching for the northern lights). On many expedition ships, you're out of internet and cell phone range; some ships only show ship-sponsored programs (naturalist talks, videos of the day's wildlife spotting, etc.) on the in-cabin televisions. Load up your Kindle; expedition ships are not the place for partiers.
You hate dressing up.
Get ready to walk around barefoot and don't bother packing anything formal on an expedition cruise in Alaska; one teenager onboard with his family came to breakfast every morning in his Pink Floyd pajama bottoms. Suffice it to say that a formal night would never fly with this crowd.
The main labels you'll see on an expedition cruise are REI and North Face. Passengers dress for comfort, as the Inside Passage is notoriously rainy, even in the summer. Forget about heels or dress shoes; you're much better off with a pair of rubber boots. Let the young and athletic crew serve as your inspiration. Who knew XtraTuf boots could look so cool?
Top 10 Must-Pack Items for an Alaska Cruise
You like to learn on vacation.
Some lines, such as Lindblad Expeditions, have biologists, photographers or naturalists onboard to give lectures and presentations. (Lindblad partners with the National Geographic Society.) On its Northern Passages itinerary, UnCruise Adventures has a national park ranger provide interpretation as the ship travels through Glacier Bay.
You hate crowds.
Get hives at the thought of spending time with 3,000 of your not-so-close friends? You're in luck. Expedition cruises have almost the opposite problem. Most ships carry fewer than 100 people, and it's not unheard of for some ships to carry as few as 12 passengers.
Of course, fewer people means that boisterous groups that already know each other will stand out. On our cruise, a family of 14 dominated many of the activity signups, leading to a grumble or two. But, by the end of the trip, we knew the names of almost all of the people onboard, which can lead to a wonderful feeling of camaraderie.
Small Ships in Alaska: A Guide to Cruising Off the Beaten Path
---
You should skip an Alaskan expedition cruise if: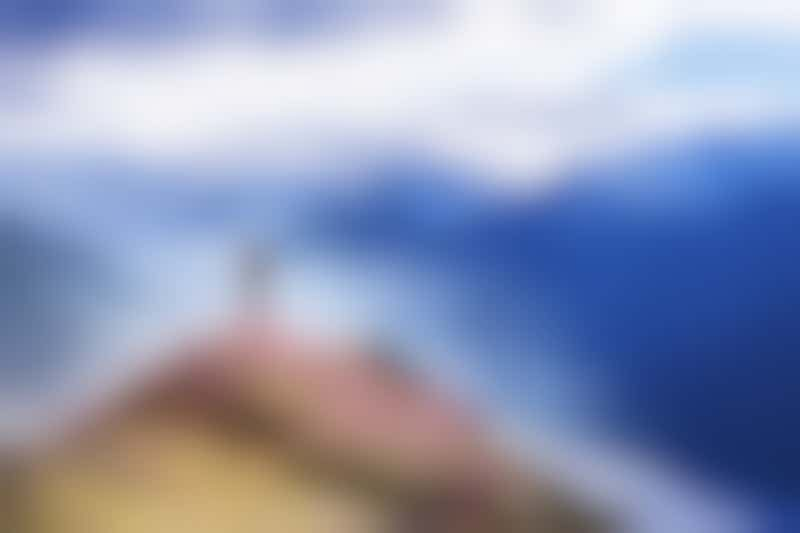 Hiking Spot in Salmon Glacier, Alaska (Photo: Galyna Andrushko/Shutterstock)
You enjoy luxurious cabins.
While there are several modern expedition ships with luxury or upscale amenities, many expedition ship cabins are on the utilitarian side. Our 8 x 10 cabin had room for a queen-sized bed, a bedside table, a vanity ... and that's about it. (Although, to be fair, the large window that we could open made up for the cramped space.)
Other things that you generally won't find on an expedition ship: mini-bars, room service, full-service spas, waterslides, theaters, mini-golf or any of the other popular bells and whistles that you see popping up on larger cruise ships. But who needs a fitness center when you're steps away from some of the best kayaking around?
You won't go outside in the rain.
Alaska's Inside Passage is home to Tongass National Forest, more than 17 million acres of temperate rainforest. And you know what it does in a rainforest, right? It rains ... a lot. June and July are known to be drier than other months, but you should still prepare to get wet.
On our August cruise, we enjoyed several days of perfect, sunny weather. Yet the crew made it clear that activities would take place, rain or shine. Luckily, our group lived up to the challenge. At Yes Bay, snorkelers donned wetsuits in the drizzle, while others put on their water-resistant clothing for wildlife boat trips, hikes, guided paddles and standup paddleboarding. Take it from a former Seattleite: A little drizzle never hurt anyone.
You hate buying gear.
"Are we really REI people?" you might ask yourself. Rain pants, gloves, water-resistant leggings, fleece tops: You might end up acquiring a wardrobe completely out of touch with your sedentary lifestyle, at a significant cost. The worst offender? A huge pair of rubber boots. (Just try fitting them in your carry-on suitcase.)
And yet, we ended up wearing everything. The rain pants that we scoffed at came in handy when our kayak skirt dripped. The boots proved perfect for the deep mud that we traversed on Baird Glacier. The leggings kept us warm as our skiff maneuvered the icebergs in Tracy Arm.
Best Layers to Buy for Your Alaska Cruise
You want to be anonymous.
When there are fewer than 100 people onboard, it's a little hard to hide. Our crew took our pictures when we embarked and put them out to facilitate relationships. We even wore name tags for several days in a row.
Oh, introverts can still stick to their cabins. But with open dinner seating, you're likely to find yourself next to strangers once in a while. Most activities take place in groups, too, so chances are someone will strike up a conversation. The ships just aren't big enough to stay invisible.
You love shopping.
The whole point of an expedition cruise is to get as close to nature as you can. You can pick up a few souvenirs before you board, but otherwise, you'll probably be out of luck until you disembark, which is probably a good thing. While our cruise did make a port stop in Wrangell, we simply wouldn't have had much room in our cabin for any elaborate purchases. We picked up our Tlingit print in Ketchikan after the cruise was over.
You want to save money.
Expedition cruises are not cheap, especially compared to the value-added deals that cruisers can find on big ships. The increased price goes for the small crew-to-passenger ratio, as well as the outdoor activities that are included in the cost.
Plus, someone has to pay for the tricked-out technology that you see on some of the ships: bow cameras, hydrophones, Splash-Cams, underwater video cameras and video microscopes, not to mention people onboard who are trained to use and interpret it all. Plus, you'll probably spend some money on gear, and plane tickets to smaller airports can add up.
With all of the one-of-a-kind experiences that you'll have on an expedition ship, though, you'll probably come away feeling that your money was well spent. Most of our fellow passengers felt they received value for their money, as well as memories that they couldn't wait to share with others. And that's the true sign that an expedition cruise turned out right for you.