The phrase "Caribbean cruise" conjures up vastly different images depending on your frame of reference. If your only cruise experience has been on one of today's 5,000-plus-passenger mega-ships, you might picture the port of Philipsburg, St. Martin, jammed with five huge cruise ships with throngs of people vying for space on the beach or in shops and restaurants in town. And, while that is a very accurate picture of one type of Caribbean cruise, there is a counterpoint: small-ship cruises.
Small ships carry anywhere from 62 to 300 passengers and can be anything from a luxurious and well-equipped yacht to a ship with billowing sails. The common thread between all small ships is their ability to visit out-of-the-way places on destination-driven itineraries, extra perks like alcohol and private beach barbecues included in the cruise fare, and personalized service from a crew that has time to get to know every passenger onboard.
You might be wondering if a small-ship Caribbean cruise would be right for you. We think it might be if…
You really want to visit some of the Caribbean's lesser-explored islands.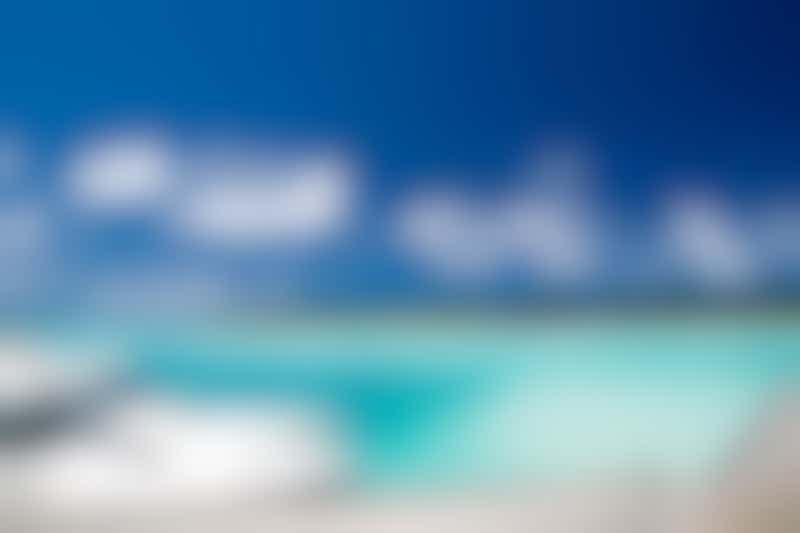 Caribbean Harbor (Photo: Micha Rosenwirth/ Shutterstock)
Small ships offer itineraries that are truly destination-driven and they spend more time in port because it doesn't take them all day to disembark and embark passengers. If you book a small-ship cruise in the Caribbean, expect to visit ports like Roseau, Dominica; Guadeloupe's Iles Des Saintes; Bequia, Union Island, Tobago Cays and Mayreau in the Grenadines; Virgin Gorda, Peter Island, Tortola, Norman Island and Jost Van Dyke in the British Virgin Islands; Saba and Montserrat in the Lesser Antilles; Culebra or Culebrita off Puerto Rico; and Antigua, St. Kitts, Nevis and St. Vincent.
Of course, that's not to say that these itineraries skip the larger islands. Most itineraries embark/disembark from places like Bridgetown, Barbados; Fort-de-France, Martinique; San Juan, Puerto Rico; Marigot, St. Martin; and even Fort Lauderdale in the United States. They also call on more established isles like St. Lucia, St. John and St. Thomas in the U.S. Virgin Islands and the playground of the rich and famous, St. Barts.
You enjoy meeting new people.
With small ships carrying so few people, you're going to meet everyone during a tender ride, on a shore excursion, in the lounge over cocktails or at the dinner table. This close camaraderie is what some people adore about small-ship cruising, but will you? While there are tables for two on most of these ships at dinner, it's common to dine with others starting on day one of the voyage.
You don't mind tender service.
While you'll luck out at some of the main island ports of call and dock with easy walk-off, walk-on privileges, many of the islands you'll visit -- like Montserrat -- don't have facilities for ships -- even very small ones -- to dock. Instead, you'll shuttle to shore via a tender (a small motorized boat that ferries passengers to and from the ship) or an inflatable Zodiac boat.
You aren't afraid of a few "wet landings."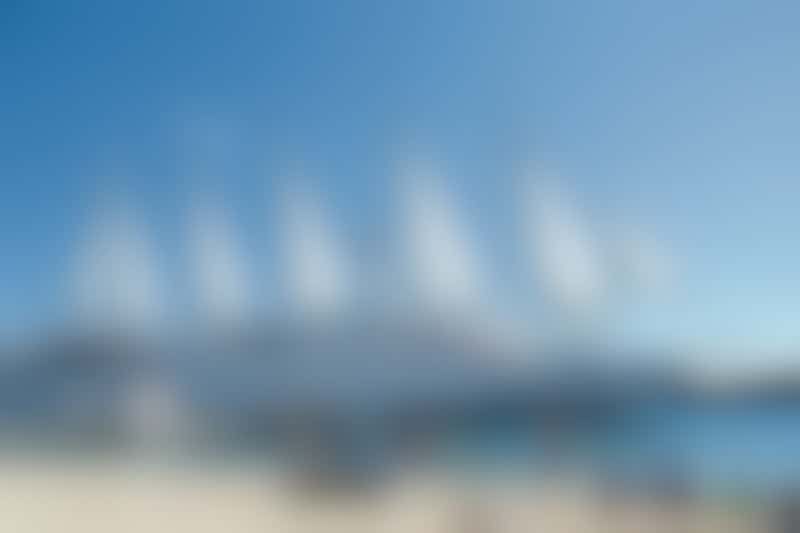 Wind Surf in the Caribbean (Photo: Windstar Cruises)
Some lines like SeaDream Yacht Club include calls on very small islands like Culebrita off Puerto Rico. For these destinations, you'll transfer from the ship to the island's beach via a skiff and will then experience a "wet landing," in which you swing your legs over the side of the skiff into ankle-deep water. This is usually a lot of fun, but can be a challenge for anyone with serious mobility issues.
You're willing to forego big-ship amenities.
Small ships are just that: small. There is no room for the type of amenities the mega-ships offer. You won't find a disco, a rock-climbing wall or shopping arcade. There might be a few one-arm bandits and a card table in the casino, but it's a very low-key affair -- as is the entertainment onboard small cruise ships, which leans toward singers, piano players and duos taking requests, not Broadway-style shows.
You like feeling that you're on a boat.
Some people love big ships because you often feel as if you're on land, with no movement whatsoever. Small ships are incredibly stable these days and sail closer to shore than their bigger counterparts so the ride is generally smooth -- especially if you book a cabin on a lower deck, midship.
However, you are more apt to feel the movement of the sea on a small ship than a larger one. Most people find "lullaby" waves -- those that gently rock the ship to and fro -- soothing. But, in bad weather with rough seas, the rocking can be more intense and stomach-churning for some individuals.
You'll take advantage of the water sports platform or the complimentary snorkel gear.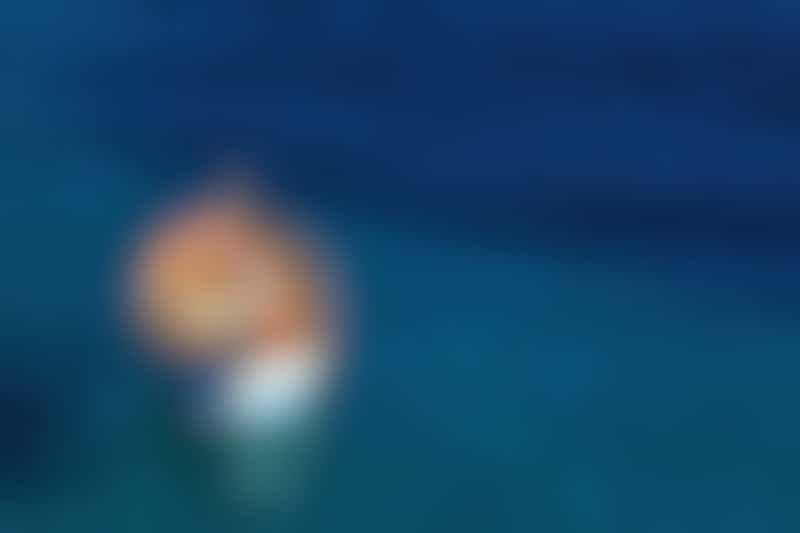 Skiff in the Caribbean (Photo: Mikadun/ Shutterstock)
One of the best all-time perks of some small ships like the Windstar fleet and SeaDream's yachts is their onboard aft marinas that offer a water sports platform from which you can go swimming, board a kayak or paddleboard, or get in line for a turn Jet Skiing, water skiing or riding a banana boat. Most small ships also offer complimentary snorkel gear that you can use at all ports of call. This is a nice perk, so you don't have to plan a shore excursion to go snorkeling; just grab the free gear and head to the nearest beach once you tender ashore.
You don't need a kids' club.
Small cruise ships are generally not the domain of toddlers and small children. That's because most of these cruise lines do not offer a formal kids' club or onboard activities to keep them busy. The active nature of small-ship cruises in the Caribbean -- with the focus on snorkeling, diving, swimming, hiking or just vegging out on the beach -- might not be a perfect fit for the little ones. (However, Ritz-Carlton's luxury yacht will have a kids' club when it debuts in 2020.)
If you need a designated kids' club and tons of onboard activities to keep your family entertained, you might want to select a larger ship. However, if you've got independent older kids or teens that have no trouble keeping themselves entertained and aren't looking to meet their peers onboard, a small ship might work out just fine.
You enjoy personalized service from the crew.
When you sail on a small ship, the crew will not only remember your name but your preferences when it comes to beverage service and dining. You'll receive customized service and you'll have the opportunity to talk with a multinational crew. If you're the type that likes to stay anonymous, it will be tough to do so on a small ship.
You appreciate fine food and wine.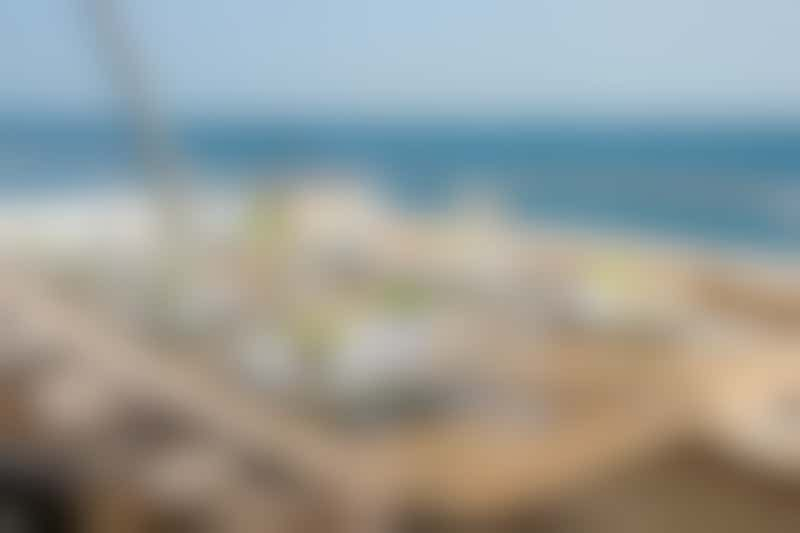 Dinning on Luxurious Yacht in the Caribbean (Photo: Rus S/ Shutterstock)
One of the nice things about smaller ships is that the chef and galley crew can focus on developing unique menus that often include ingredients from the ports you'll visit. This heightened emphasis on food is a welcome change of pace from some of the larger, mass-market lines. Chefs also tend to be more involved with passengers and it's common to be invited on a galley tour or go out to a local market on an island for an impromptu shopping trip. Crystal Esprit -- Crystal Cruises' 62-passenger yacht -- gets especially high marks for dining, and even offers four distinct dining venues plus room service.
Your budget can absorb a somewhat pricier cruise fare.
Small-ship cruising in the Caribbean ranges from Star Clippers' sailing ships to a more premium option from Windstar, and all the way up the luxury stratosphere to Sea Cloud, Ponant and SeaDream Yacht Club. These tropical itineraries will generally cost more than similar voyages aboard mass-market lines, but those ships aren't visiting the lesser-known ports or offering freebies like wine and spirits. Compare everything that's included in the small-ship cruise fare before you dismiss them as too pricy.
You can "go with the flow."
Captains of small ships have a bit more leeway than their peers on large ships. That means he or she might be able to arrange for a sunset coastal sailaway so you can snag some amazing pictures, or arrange to stay in port a little longer in order to maximize passengers' time. The schedule, as written in the brochure, can ebb and flow a bit to accommodate on-the-fly situations. Most small-ship cruisers enjoy these spontaneous and serendipitous adventures, so be prepared that not everything will go according to plan.