AmaWaterways is shaking things up with the entrance of AmaMagna, a vessel that is noticeably wider than the typical boats that you see plying the Rhine, Main and Danube rivers.
With a 72-foot width, AmaMagna, which debuted in 2019, carries 196 passengers. The extra space gives the ship room for more restaurants, an expanded fitness and wellness area, a water sports platform and an increase to the size of cabins, which start at 205 square feet.
While AmaMagna, which sails only Danube River itineraries, is the largest ship in the fleet, it might not stay that way for long. AmaWaterways Co-Owner and President Rudi Schreiner has said the company will see how passengers embrace the ship and might consider building a second double-wide ship -- perhaps to sail on the Rhine River.
Is bigger better? Take a look to see whether a larger river cruise ship floats your boat.
Choose a larger river cruise ship if ...
You love mega cruise ships.
If you've only sailed on a mega ocean ship, the compact size of an average river cruise vessel will come as a shock the first time you set foot on it. Because they have to fit through locks, the boats can only be a specific size -- and it's much more intimate than what you find at sea. Everything is downsized, from the reception desk and lounges to the cabins and atriums. A larger river cruise ship might be a good way to "ease" yourself into this very different style of cruising.
You want a bigger cabin.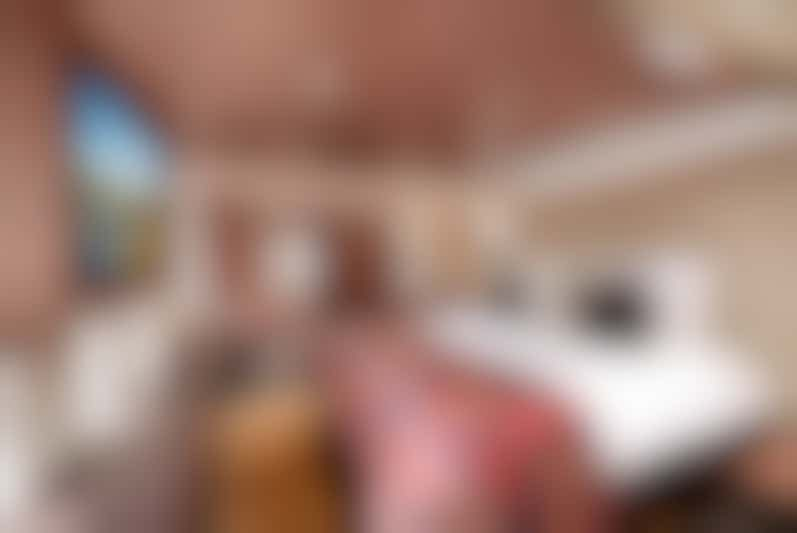 With the exception of suites, cabins on a typical river cruise ship can range from 150 to 185 square feet. AmaMagna was designed to provide passengers with larger cabins and more room to spread out. Expect larger bathrooms, too, with double vanities. A number of cabins can accommodate three or even four passengers, and several are connecting, making these ideal for families and groups.
You want more restaurant options.
A typical river cruise ship has one main dining room and perhaps an alternative restaurant; often the latter is simply part of the lounge and serves light bites. AmaMagna has an alfresco restaurant and a wine bar/restaurant, in addition to its main dining room and Chef's Table. More restaurants give passengers the ability to better customize their vacation and avoid the "herd mentality" that sometimes can take place at dinnertime.
You need a lot of personal space.
On a regular-width river cruise ship, you'll usually find between 106 to 190 passengers; the number varies with the line. With fewer places to spread out, ships can occasionally feel cramped at key moments, such as peak hours at the buffet or at the nightly port talks when most of the passengers gather. AmaMagna doesn't have this problem, where the space ratio is exceptional, and libraries near the lounge allow for overflow.
A fitness and spa complex is important to you.
Although the trend has been changing, spa and fitness facilities on river cruise ships are still not a given. You'll usually find them tucked away on the lower deck, with one or two machines and a handful of weights. The spa room is usually a single cabin that's been turned into an area for the massage therapist.
AmaMagna puts more emphasis on these areas for its passengers. The Zen Wellness Studio is spacious and well-designed. The fitness center is big enough for the ship's wellness instructor to hold regular classes, and you'll even find an outdoor spin studio. Plus, a yoga tent on the Sun Deck accommodates classes outdoors, away from the gym. The wellness area includes seating and two massage rooms. A separate hair salon is fully loaded to accommodate styling needs.
Stick with a regular-sized river cruise ship if ...
You want to go somewhere other than the Danube.
The biggest drawback to larger river cruises is the limitations on where they can go. Narrow locks prevent double-wide ships from sailing most European rivers and, in particular, the Main-Rhine-Danube canal that links the Danube and Rhine rivers.
AmaMagna launches sails only between Budapest and Vilshofen or Budapest and Bucharest.
You're OK with one or two places to eat.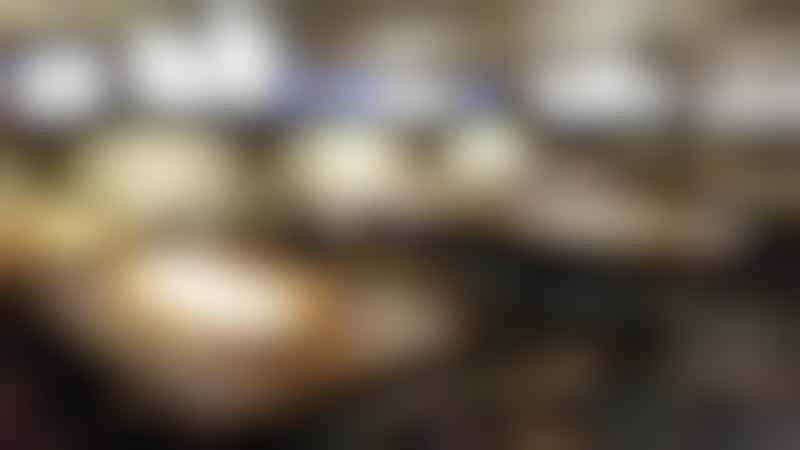 River cruise dining has been steadily improving over the years, with most lines concentrating on more options, particularly for people with food allergies. Besides the main dining room, light bites or casual food options are usually served in the lounge, from late risers' breakfast to lunch and afternoon tea. Several "regular-sized" river cruise lines also have a special Chef's Table restaurant or meal available during the sailing. Trust us, we've never gone hungry.
You are on a budget.
The price point for AmaMagna is higher than the line's other ships, mainly because of the larger rooms and fewer passengers onboard.