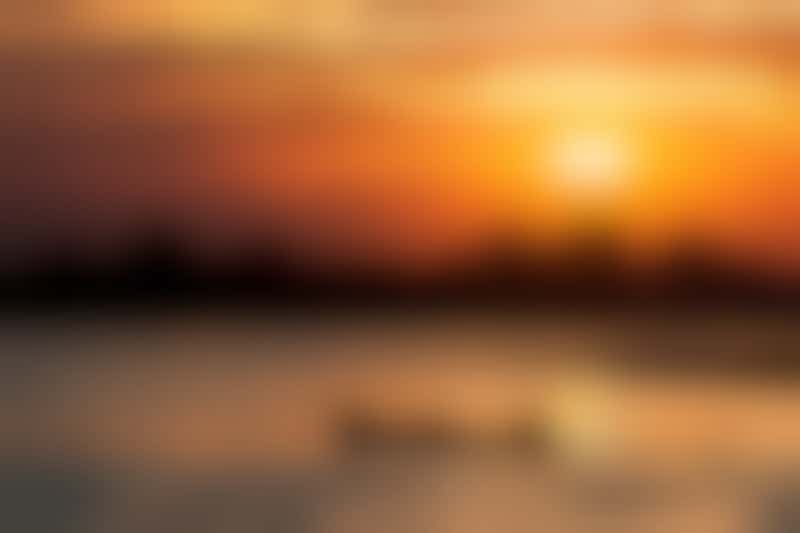 Sunset on the Irrawaddy river in Myanmar (photo: tacud/Shutterstock)
Less than a decade ago, Burma (now known as Myanmar) was only for the intrepid few. Today, travelers from all over the world are descending on this beguiling country, where the 21st century has barely intruded. Political stability and a budding tourism infrastructure are making it one of the hottest tickets in Asia.
Now more accessible than ever, the nation's capital Yangon (formerly Rangoon) is served by increasing array of international air routes linking gateways such as Bangkok, Singapore and Kuala Lumpur. There's also a new direct air-link between Bangkok and Mandalay, which is perfect for travelers bound for a short river cruise on the Irrawaddy River from the nation's second largest city, also its ancient capital.
The Irrawaddy River has shaped Burma's history; it's the country's economic lifeblood and inseparable from Burmese spiritual life. It recedes during the country's dry season until its banks sit exposed and cracking in the sun, only to return each spring with the monsoon, coming to life to flood fields and replenish the country with water, fish and fertile soil.
A Burma river cruise experience is far removed from that which is the norm on European rivers like the Rhine River or Danube River. Vessels range from ultra-luxury to traditional Burmese style, but what they have in common is the incomparable scenery. The ships there are smaller and have a much shallower draft due to the very nature of the Irrawaddy and Chindwin Rivers, where sandbanks are a permanent hazard to shipping. (They change location constantly, due to the strong currents of the river.) There are also extreme differentials in the height of the river between the dry season and the wet season -- often as much as 45 feet.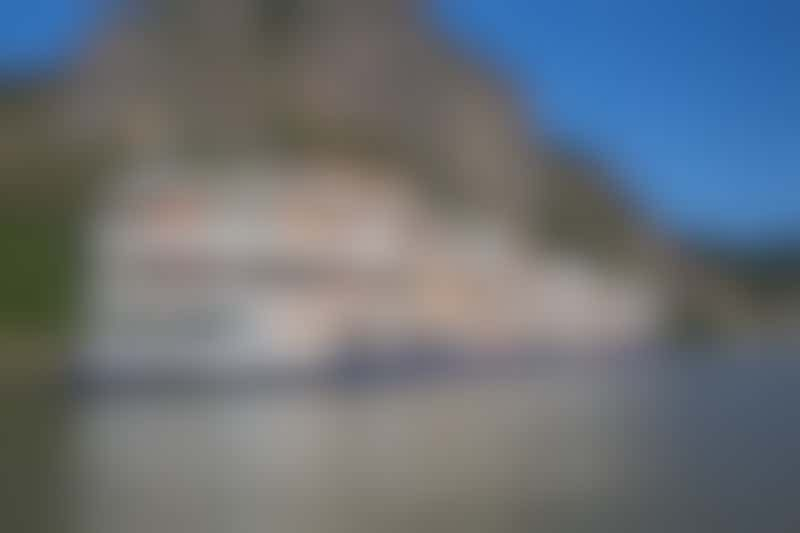 Avalon Myanmar cruises the Irrawaddy River (photo: Collen McDaniel)
Best Time for Irrawaddy River Cruises
The best time to visit is during the cool, dry season between November and February. Days remain very warm but it gets cooler at night. In March, the thermometer rises dramatically, as do the high levels of humidity. The monsoon rains start in late May and often continue into October. Due to the levels of the Irrawaddy, the season for cruises between Mandalay and Bagan runs from September through to April. This is the same for longer sailings between Yangon (in the south) and Bagan and Mandalay (in the north). The in-depth journeys to Bhamo operate in August and September, while the voyages on the Chindwin River are undertaken in July, August and September.
Irrawaddy River Cruise Lines
Interest in the Irrawaddy has risen and fallen, with the latter happening after religious violence occured in late 2017 along the border with Bangladesh. Lines that have a presence include Belmond (formerly Orient Express), which has both the acclaimed Road to Mandalay and the luxury, boutique-style Orcaella; niche operator Sanctuary Retreats, with Sanctuary Ananda; Travelmarvel by APT has cruises aboard Princess Panhwar; Scenic has its own ship Scenic Aura; Vantage use the Irrawaddy Explorer; and Pandaw River Cruises has an atmospheric fleet of vessels.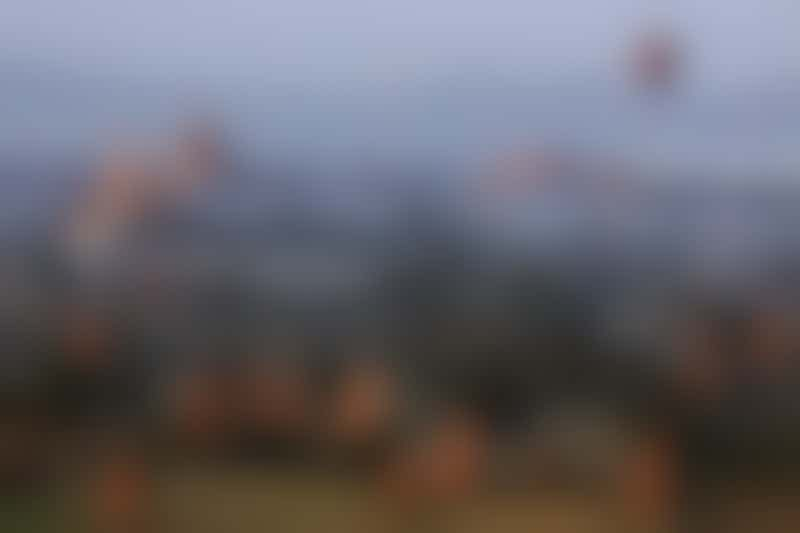 Aerial view of the temples of the Archaeological Zone near the Irrawaddy River (photo: Steve Allen/Shutterstock)
Irrawaddy River Cruise Itineraries
Three to Four Nights: The most popular river cruise itineraries are between Mandalay and Bagan. These voyages usually last between three and four days and give a superb taste of this amazing country and its serene river. These journeys visit two of Burma's most culturally significant sites, and there's plenty of time to experience Burmese life as well as the country's history during organized excursions offered on the extended stays in both Bagan and Mandalay.
Seven Nights: Some companies are also offering longer voyages between Bagan and Yangon (and vice versa), while others operate their vessels from the city of Pyay, which lies between Yangon and Bagan. The longer voyages on the captivating Irrawaddy give a true immersion into the contrasts of this sensual country and visit places few foreigners have ever gone, such as Magwe with its famous Myathalon Pagoda.
Longer Voyages: Even more remote scenery can be experienced during 11- and 12-night voyages through the gorges of the upper reaches of the Irrawaddy. This handful of sailings heads north from Mandalay and Bagan to Bhamo, which is just 30 miles south of the Chinese border. Recently, a clutch of luxury vessels has begun venturing to the Chindwin River. These longer duration cruises reach as far north as Homalin, which is close to the Indian border, and are seasonal due to the challenges posed by the ever-changing river conditions.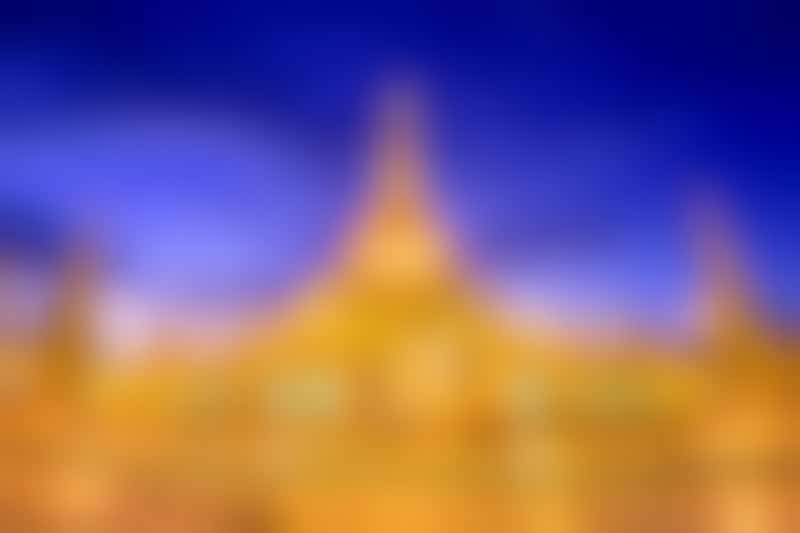 Shwedagon Pagoda in Yangon, Myanmar (photo: Sean Pavone/Shutterstock)
Irrawaddy River Cruise Port Highlights
Bagan: This is the former capital of the Burmese empire, and the spiritual heart of Burma. From the 11th-century until the end of the 13th-century, devout Burmese monarchs built over 4,000 temples across a 20 square-mile swath of parched-earth plain. Though many of the original pagodas have crumbled into oblivion, there are still thousands rising from the dusty terrain. In this ghostly city, slim, white stupas contrast with stocky, red-brick temples, some soaring 180 feet high with elaborate terraces, porticos and carvings.
Mandalay: The former royal capital of Mandalay is still regarded as the most Burmese of the cities. King Mindon, who ruled from 1853 to 1878, originally named the city Yadanapon, which translates to "City of Gems." The name was eventually changed and renamed after Mandalay Hill, which rises in the northeast of the city. On the waterfront, the kaleidoscope of ramshackle warehouses, decrepit oxcarts and rickety jetties is a vision of a Southeast Asian trading post straight from the pages of a Joseph Conrad novel. Tours visit the Kuthodaw Pagoda, where 729 pillars are inscribed with Buddhist Tripitaka scriptures; the Golden Palace Monastery, with its exquisite wood carving; the pagoda-studded hills of Sagaing, Burma's spiritual capital; and Mingun, home to the world's largest 'ringing bell'.
Yangon: Buddhism is still a way of life in Burma and twilight is the perfect time to visit the incomparable Shwedagon Pagoda, as the sanctuary's gilded temples, stupas and statues glow like heavenly beacons. The heady air is filled with incense and the sound of chanting as barefoot pilgrims and maroon-clad monks donate offerings of flowers and fruit. In this city full of golden pagodas, the ancient Sule Pagoda is also a moving sight. Built in 1920, the sprawling 70-year-old Bogyoke Market is a massive bazaar that sells everything from puppets and wood carvings to tapestries and brightly-colored fabrics.
Pyay: Formerly referred to as Prome by the British, Pyay is another highlight on the Irrawaddy. Visitors can see the unique Buddha wearing gold sunglasses at Shwe Myet Hman pagoda. At the old Pyu Dynasty city of Thayekhittata, discover a wealth of different-sized stupas built between the 4th and the 13th centuries. The Shwesandaw Paya temple is celebrated for housing what are said to be strands of Buddha's hair and also one of his teeth, which takes the form of a golden bell and is revealed only during November's full-moon festival.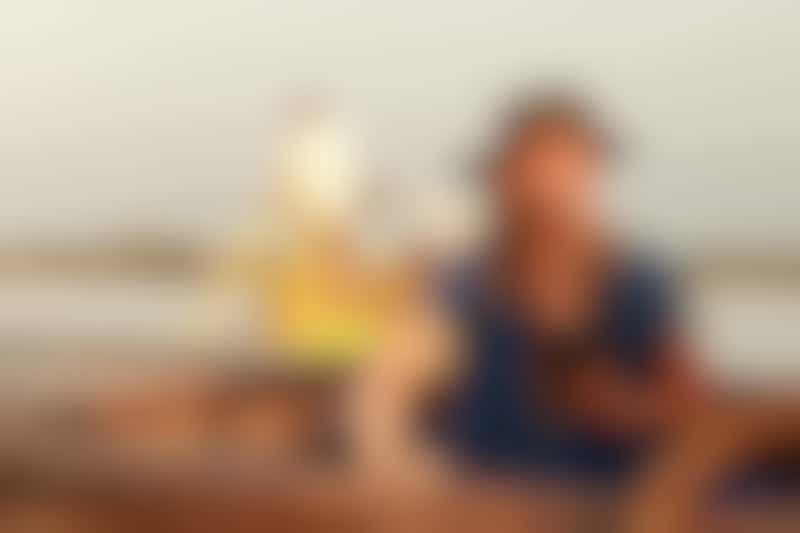 Be sure to pack light weight modest clothing for hot days and temple visits. (photo: livcool/Shutterstock)
Irrawaddy River Cruise Tips
Visa: All visitors to Burma require a visa, which can be obtained through local consulates. From October 2014, citizens of 67 countries (including the U.S. and U.K.) can obtain tourist e-Visas for entry by air via Yangon using an online application form. The fee is $50, and five working days are required for processing. Applicants receive an eVisa Approval Letter, valid for 90 days, to present at immigration.
Bring cash from home: The US dollar is widely used in Burma. It is essential that notes are in mint condition; small denomination notes are always useful for souvenirs in remote villages. The exchange rate hovers around 980 Kyats to the dollar. Recently, international ATMs dispensing Kyats have been installed in tourist areas and some luxury hotels.
Look for packages: Most river cruise operators offer ones including international flights into Yangon or Mandalay, as well as pre- and post-cruise hotel stays. It's advisable to take advantage of these as domestic flights from Yangon to Bagan and Mandalay are rarely available to book online and are subject to change at short notice. Local ground agents meeting international flights have updated departure times of domestic flights.
Pre and post tours: Ask your tour representatives to suggest independent sightseeing options. There are an increasing number of international-standard hotels opening in Yangon and many operators are now booking their clients into these. Pre- and post-cruise extension options include a few days stay at the tranquil Inle Lake, where visitors can discover floating villages and gardens surrounding the lake, and admire ancient pagodas and artisan workshops. Alternatively, do a relaxing stay at Ngapali, Burma's most unspoilt beach, where visitors can snorkel or fish in the crystal-clear waters, indulge in spa treatments or dine on fresh seafood.
Show respect: When visiting temples or religious sites shoulders and knees must be covered. Myanmar is quite conservative when it comes to dress, but long shorts for men are acceptable. Sandals are a good idea when visiting temples, as shoes and socks must be removed. Due to the heat and humidity, lightweight materials are recommended, especially cotton shirts and tops. For ladies, blouses or shirts with long sleeves offer better sun protection. Men should pack lightweight cotton slacks, as nights on board can be quite dressy. It can cool down in the evenings between October and February so it's advisable to take a light wrap or jacket. Sunhats, sunglasses and sunscreen are essential, as is mosquito repellent. Ask your tour operator if malaria-preventing medicines are required or recommended on your cruise.