Similarities Between Inside and Outside Cabins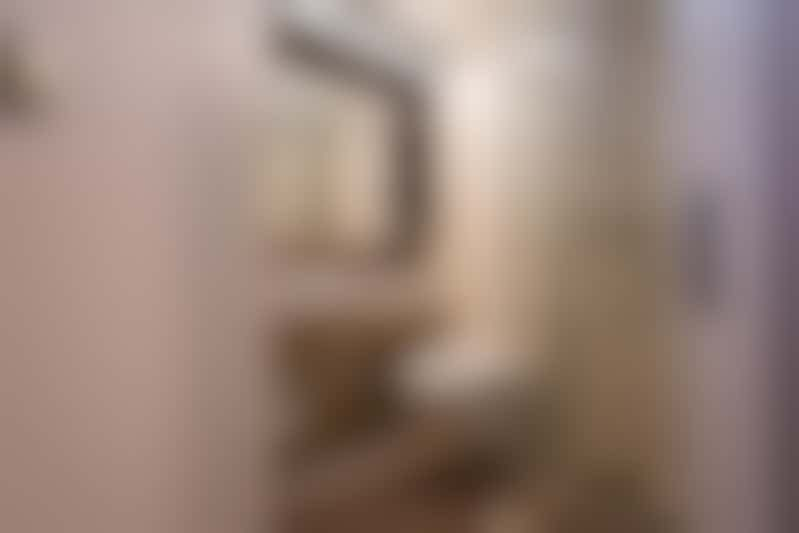 The Spacious Interior Cabin on Symphony of the Seas
When comparing inside versus outside cabins, you will find that both offer beds, bathrooms, desk/vanity combos and closets. You'll also find standard electronics like a phone, a TV, a safe and a hair dryer.
Most staterooms are meant for double occupancy; there are generally two twin beds that can be combined to form a European king (bigger than a standard queen and smaller than a standard king). Cabins in both categories might also offer pulldown beds or pullout couches to sleep additional passengers.
Bathrooms most commonly have a shower-only setup (no bathtubs). Toilets and sinks with mirrors are standard, as are small shelves for storing toiletries. (Complimentary soap and shampoo are often found in dispensers mounted inside the shower or in hotel-sized bottles.)
In most rooms, closet and drawer space is ample. Shelves offer space to store folded clothes and shoes, and nicer garments can be hung in the closet with the provided hangers.
A desk/vanity area, usually offering a large mirror and additional drawer space, is ideal for checking email on your personal electronics, blow-drying hair and putting on makeup.