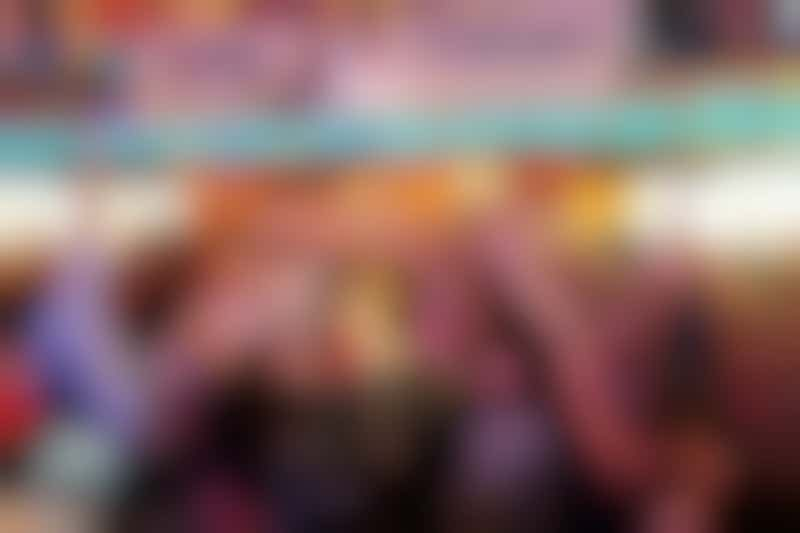 Jonathan and Drew's older brother JD kicking off the John Travolta-themed party (Photo: Gina Kramer)
Editor's note: There are currently no future Property Brothers' Sailing With the Scotts cruises scheduled.
A group of Property Brothers fans rocking "I have a date with the Scott Brothers" t-shirts bumps into Jonathan and Drew Scott on their way to the pool deck. Without hesitation, the HGTV stars (best known for the show "Property Brothers") lean in for hugs, start chatting and snap a few selfies before moving along.
Our experience on the first-ever Sailing With the Scotts cruise, which kicked off in fall 2015 on Carnival Ecstasy, offers a taste of what other fan cruises might be like. Fan cruises are a chance for fans to get up close and personal with their favorite celebrities. Unlike theme cruises that are more like a series of concerts at sea -- where exposure to the bands or solo artists is typically limited to a few stage appearances and possibly a meet and greet -- fan cruises are all about interaction. Popular headliners have included the cast of AMC's "The Walking Dead" and Star Trek actors.
If kicking back with your favorite celebrity over a few umbrella drinks sounds like the perfect vacation, here are five things you should know about a fan cruise, based on our Property Brothers cruise experience.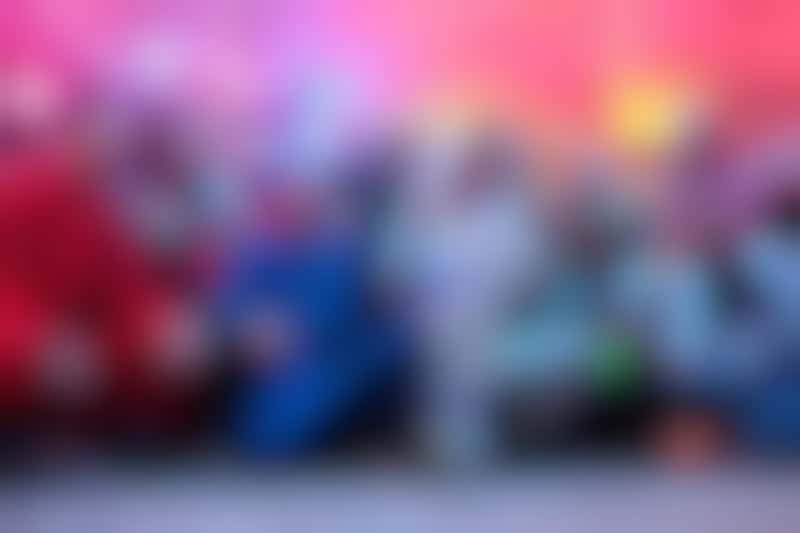 The Scott Brothers and fans at a pajama karaoke singalong and movie night (Photo: Gina Kramer)
1. Every fan cruise is different. Some celebrities are more outgoing than others.
On "Sailing With the Scotts," a charter cruise just for fans, Jonathan and Drew were essentially cruise directors for four days. They floated around the ship, made announcements over the intercom and manned the microphone at nighttime shows.
Along with their older brother J.D. Scott and other design-savvy TV stars like Kim Myles and Jason Cameron, they hosted a series of workshops and other themed activities throughout the day. At night, fans were treated to a special visit at their dinner tables. Some were even lucky enough to let loose with the brothers on the dance floor.
The Scott Brothers are social butterflies by nature, so you might not get the same level of interaction with other stars. On the flip side, the charter company or cruise line hosting the fan cruise will always arrange opportunities for fans to engage, such as meet and greets, autograph sessions and Q&As. You can still expect to bump into the celebs throughout your sailing, just don't expect to bust a move with them at the nightclub.
2. How much interaction you have not only depends on the celebrities, but also the fans.
Luckily, the crowd onboard our cruise with the Property Brothers was relaxed, even with the occasional fan girls trying to collect as many Scott Brother selfies as boards on their Pinterest pages.
"It's actually a lot more laidback than what I thought it would be," Drew Scott told us a few days into the first cruise. "A prime example is when I've done cruises before just for fun and a fan sees us and they latch on, 'Can I take a photo? I'm not letting you go till you take a photo.' Whereas here, we've had fans that are like, 'If you're running to a show, don't worry. We'll catch you later.'"
Clingy fans can make celebrities more reluctant to socialize. We recall one fan on a "Dancing With the Stars" cruise hosted by Holland America, who would follow the professional dancers around and even interrupt conversations. The stars handled it with poise, but it still made for awkward situations. Be respectful of the celebrities' space, and who knows -- maybe they will initiate the conversation.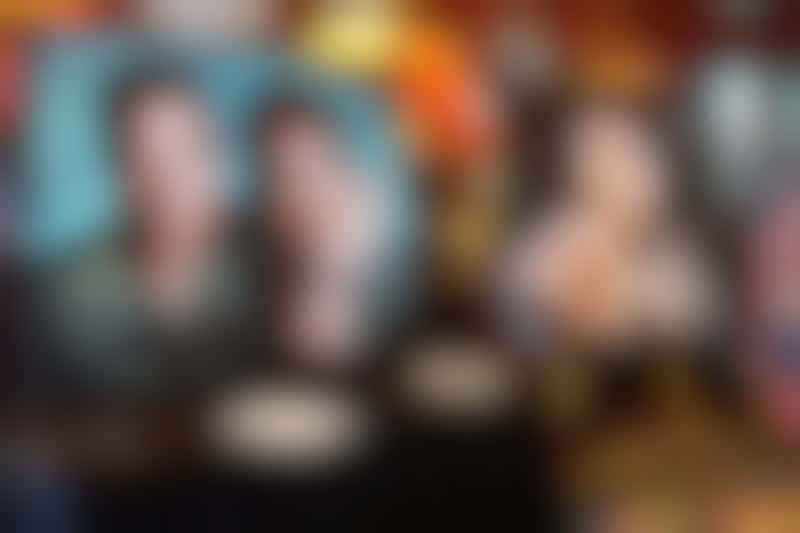 Paintings by acclaimed artist Jared Emerson up for bidding (Photo: Gina Kramer)
3. Don't expect to pack for a normal vacation.
Your suitcase most likely will be brimming with fan gear, decorations and other fun goodies befitting the themed activities onboard. (Let no one stand in your way of winning the door-decorating competition.) Most charter companies will provide booked passengers with packing tips prior to the sailing. Definitely leave extra room in case you want to buy memorabilia onboard.
One "Sailing With the Scotts" cruise traveler left more than enough room -- because she devoted an entire carry-on to gifts for Jonathan.
"I had a fan that came over, and she was like, 'I need to give you something,'" said Jonathan.
"And I'm not really a gift person -- I don't like gifts and things like that. However, this person had read that my favorite Broadway show is Phantom and that I've seen Phantom like four times, absolutely love the musical, and she gave me the complete set of every version of the song, the movie, the movie that's coming out… so I now have a stateroom full of Phantom paraphernalia."
4. Fan cruises tend to sell out early.
New-to-the-market fan cruises can sell out almost instantly -- as did the first Sailing With the Scotts cruise. The K Love cruise -- a popular Christian music festival that welcomes a new group of artists and guest speakers every year (and is more of a fan cruise than a typical "concert cruise") -- also tends to fill up fast.
When this happens, charter companies usually allow people to add their names to a waitlist, which assigns cabins each time a spot opens up. Waitlists are not guaranteed, so if you've got your heart set on a particular cruise, book it as early as possible.
How early is that? As soon as a fan cruise is announced, contact the hosting charter company or cruise line to find out when it goes on sale (or if there's a presale). Be prepared to get on the phone or online as soon as bookings open for the best chance of getting the cabin you want (or one at all).
Also ask about pricing and what you can expect, to see if it's worth it. Fan cruises can be pricier than regular sailings.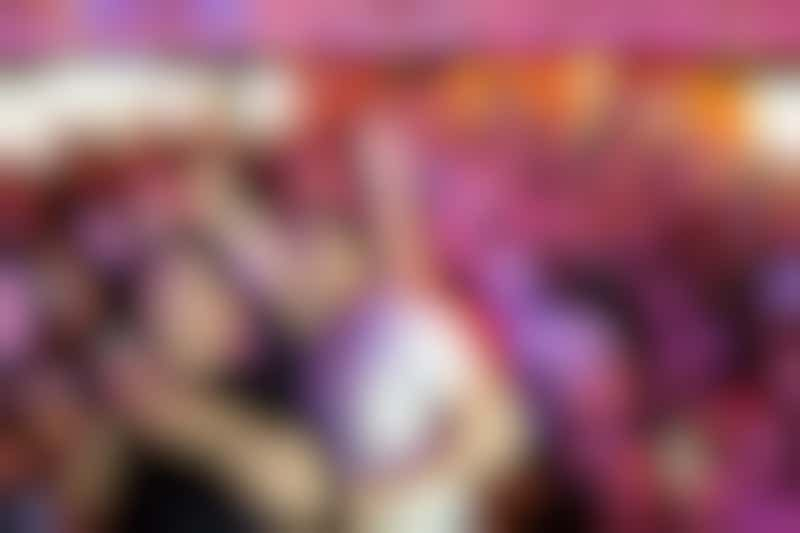 Jonathan and Drew perform their own version of Grease's 'Summer Nights' (Photo: Gina Kramer)
5. You can still enjoy a peaceful vacation.
Fan cruises aren't as "in your face" as you might think. Most are structured as a series of optional activities throughout the day and shows at night -- basically allowing you to customize your own itinerary. In fact, the pool area on our sea day was quieter than what you'd find on a regular sailing, since a number of fans were at workshops and panels. The schedule also included periods of free time, so fans could sit and enjoy lunch or lie out by the pool in between events.
On port days, our schedule was kept open so passengers could hit the beach, take shore excursions, go shopping or dine locally without having to miss out on any themed activities.
"Why I love cruises and why I've done 15 of them is you can do as much as you want or as little as you want," said Drew. "With us, you're going to get a ton of engagement or just a little if you want. We have beach parties, informative [workshops] … It's fun to have these different layers of what we're offering people."
And if you're uncertain as to how to balance fan cruise events with vacation relaxation, here's a final piece of advice from Jonathan: "If you have tequila, don't just sip it. Chug that whole bottle."