Day 11: Kirkwall, Orkney Islands, Scotland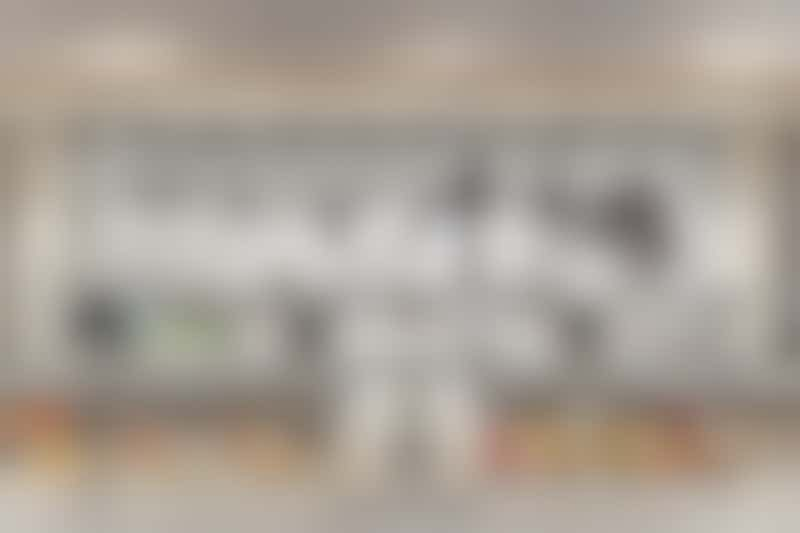 For our day in Orkney, we had an early wake-up to make our included shore excursion. There wasn't quite time for a full breakfast in The Restaurant, and we wanted a quieter scene than the World Cafe offered. Solution: Mamsen's, the deli-style hideaway in the Explorer's Lounge. Though there are only a half-dozen tables for dining, we found most passengers overlooked this spot. The counter has a small selection of breakfast items, led by waffles, hot off a griddle and topped with fruit, cream and this strange brown Norwegian cheese. The cheese, brunost, looks slightly vile, but we found it surprisingly tasty, almost buttery in texture and with a slightly caramelized flavor.
One interesting note: Mamsen's was created in honor of the mother of Viking's chairman Torstein Hagen and replicates her culinary creations (which include, later in the day, lush cream cakes and a divine pea soup) right down to the dishware she used. It was recreated by the manufacturer at Viking's behest. You can't get more Norwegian than Mamsen's.
While Shetland is about 100 miles north of the mainland of Scotland, the Orkney Isles lie halfway between, an easy overnight sail. And, if it ever seemed curious why a cruise that had Viking heritage so central to its itinerary would stop in Scotland, Orkney was the answer. The port of Kirkwall is prominent in the 13th-century Orkneyinga Saga, a history of the Norse earls who once ruled these islands.
We were eager to explore an even-more ancient history, the UNESCO World Heritage Site known as the Heart of Neolithic Orkney. So early this morning, we joined the very first included tour, Highlights of Orkney, and were lucky to have the island illuminated by a terrific guide, Jo James. She's a former schoolteacher and we loved her balance of careful enunciation and wide-eyed engagement -- the kind that keeps school kids enthralled. We were happy to be led and tutored by her for a few hours.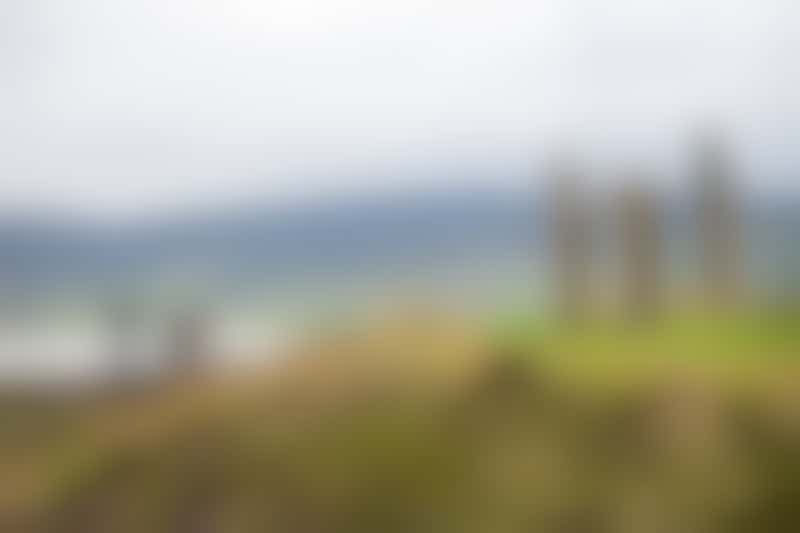 The neolithic rocks of Orkney wowed us. We knew of the Standing Stones of Stenness, primarily just through the eerie images we've been exposed to through the years, but their history and importance really struck us. The Standing Stones are a thousand years older than Stonehenge, and their position on a narrow promontory between two lochs is quite striking. Nearby is Maeshowe, a gravesite that is aligned so that its main chamber is illuminated on the winter solstice, Jo explained. We saw these only from inside the passing coach, including the 5-meter-high Watch Stone, which was positioned so close to the road we could have reached out to touch it from inside the bus. Although Jo said archaeologists know the stones comprised a ceremonial or ritual site, no one knows what that ceremony was. These exquisite rocks remain the site of pagan ceremonies even today.
Even better was the nearby Ring of Brodgar, a circle of stone slabs measuring 104 metres in diameter. As the earliest tour to arrive, we had the site almost to ourselves. There is still much unknown about the Ring's function -- was this a site of ritual sacrifice? Burial? A place of worship? Like Easter Island or Angkor Wat, and under moody skies, this place of ceremony and ritual was mystical and alluring, as many of the world's most fascinating monuments can be. We followed a short path that circled the sandstone slabs, which may originally have numbered as many as 60. Today, 27 stand, the missing stones most likely felled by lightning strikes over the ages.
"None of these stones match -- each came from a different area of Orkney," Jo said. "It was a massive community effort, so you can hardly call these folks primitive."
We had 45 minutes at the Ring of Brodgar and I could have stayed longer, but we had a schedule to keep on our 2.5-hour tour. Alas, the archaeological site of Skara Brae, Europe's best-preserved neolithic settlement, inhabited 5,000 years ago, was not on the agenda -- it was a paid tour. In retrospect, I regretted not signing up for it. Instead, next on the agenda was the village of Stromness, where flagstone streets were worth a short wander, and then the tour concluded back at the port. As we made our way off the coach, the skies made a feeble attempt at rain.
"Oh, dear, the weather's coming in," said Jo, glancing out the coach doors. "Well, today's rain is tomorrow's whiskey."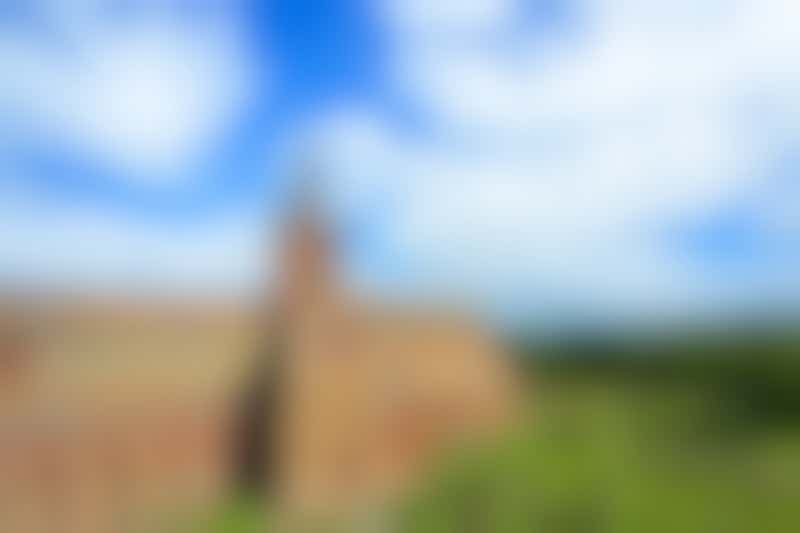 Back onboard Viking Sea we grabbed a quick lunch at the pool grill but then headed to Kirkwall for some exploration and shopping. St. Magnus Cathedral is the town's centrepiece, and it's a quite impressive building, founded in 1137 and constructed from the local red sandstone. Built by the Norse earls of Orkney, the structure oozes Romanesque style -- massive walls, sturdy pillars, and careful symmetry adding up to an imposing place of worship. Just beyond the graveyard, we found the ruins of the Bishop's Palace, built in the same period as the cathedral, and the Renaissance-style Earl's Palace -- both were fun for a quick romp.
We haven't bought much in the way of souvenirs so far and we need something for the cat-sitters at home. Fortunately, Orkney is home to Scotland's farthest north distillery, Highland Park, and the local cheese, a cheddar imbued with whiskey or smoke flavor and sealed in wax, looks tasty. We stocked up before sail-away.
---