Start Your Journey in the Grand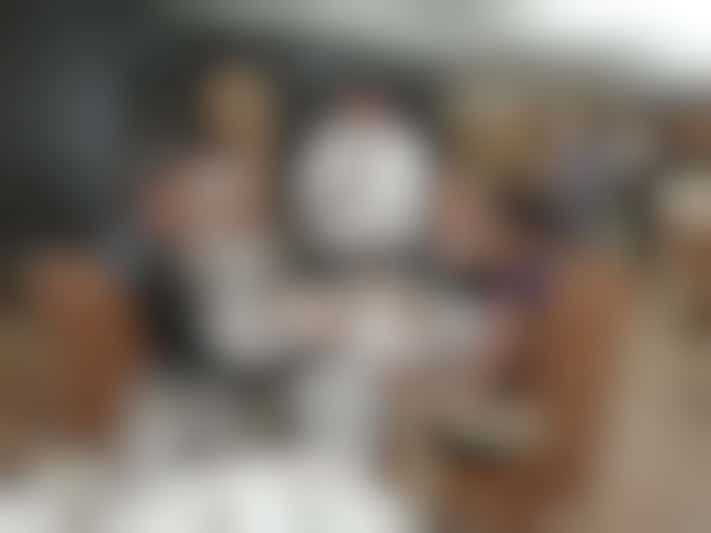 I'd argue that where Oceania really excels is in its Grand Dining Room, offered on each of the fleet's six ships. Here, not only will you have a delicious international menu, served under a glittering chandelier, but the line incorporates the food of the destinations for each of its itineraries. This means, while sailing the Inside Passage, you'll find Alaskan king salmon prepared three ways, or a trapper meat pie with beef and lamb. Cruise on one of Oceania's New England and Canada itineraries and enjoy Yankee pot roast, lobster mac 'n' cheese and, of course, New England clam chowder. Sail the Greek isles and you can look forward to spanakopita, moussaka, and a rich pork and celery stew known as xoirino selinato avgolemono.
"We're not just serving the usual or ubiquitous dishes from Italy that many consider emblematic of the Mediterranean," explains Oceania's Corporate Executive Chef Franck Garanger. Guests on Med cruises will also find dishes from Spain, France, Croatia, Israel, Turkey, Morocco and Tunisia. "All of our venues have a wide variety of iconic Med dishes as well as those that many guests would consider adventurous or discoveries, such as traditional black risotto, a Tunisian fricassé or an Algerian tagine or chakhchoukha."
Even an itinerary such as those navigating Canada and New England — a region I have never thought of as particularly gustatory — can surprise.
"Chefs here are embracing influences from around the globe, and there's a burgeoning farm to table movement," suggests Chef Kathryn Kelly, Oceania's Director of Culinary Enrichment. "People don't normally think of Halifax for a foodie scene but the sheer number of talented young and highly experimental chefs, along with the easy access to the freshest ingredients, make Halifax a must."
On these voyages, Oceania features a "tremendous" amount of Atlantic seafood, with hundreds of dishes offered, ranging from gourmet favorites such as lobster thermidor and salmon supreme to elemental classics like Atlantic cod fish and chips or a Boston lobster roll.