Shore Excursions Range from Expedition-Driven to Average Alaska Adventures
Kayaking in Tracy Arm during an Alaska cruise with Hurtigruten. (Photo: Jorge Oliver)
Off the ship, the expedition focus is less consistent. Shore excursions on MS Roald Amundsen's Alaska itineraries come in two categories: included and optional (for a fee).
Depending on the port or destination, the included excursions would either consist of outings carried out by the expedition team with the ship's fleet of inflatable boats or shore excursions arranged with local tour operators. On our itinerary, the former category took place in destinations like William Henry Bay, Misty Fjords or Tracy Arm. In some cases, an additional kayaking excursion was offered, but incurred a fee (€124 per person).
The other included tours not guided by the expedition staff featured activities like a visit to the Alaska Raptor Center in Sitka, where bald eagles and other birds of prey are rehabilitated.
In two destinations -- Haines and Petersburg -- the included excursions were very basic affairs, to the point of hardly qualifying as excursions at all. In Haines, it consisted of a self-guided walking tour of Fort William H. Seward, a former military facility built in 1904 that now serves as a National Historic Landmark. In Petersburg, our visit coincided with the annual Little Norway Festival that commemorates the Scandinavian country's Constitution Day (also known as Syttende mai, or Seventeeth of May), so we were given a schedule of the town's day-long activities, which included a parade, musical performances, and the traditional herring toss. (Normally, the included tour in Petersburg consists of a cultural performance at the town's Sons of Norway Hall.)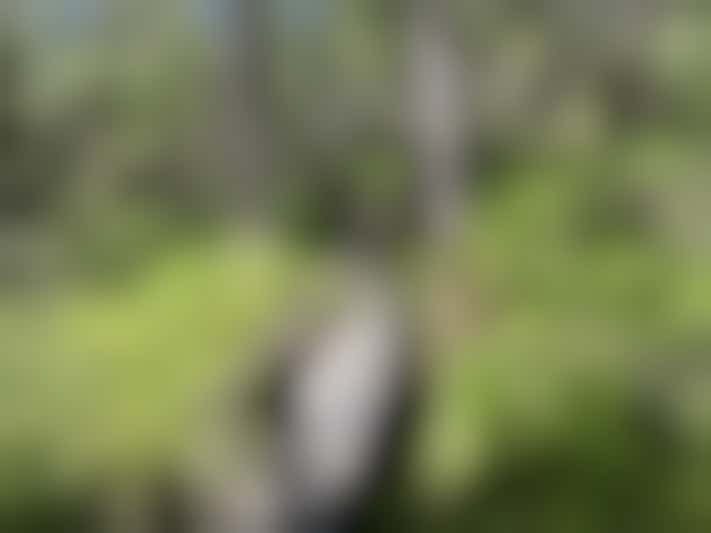 Hiking Wrangell's Rainbow Falls on a Hurtigruten cruise. (Photo: Jorge Oliver)
The optional tours not guided by the expedition staff featured activities like jetboat tours, canoe outings and hiking excursions with an emphasis on the natural riches of Alaska. Other excursions tours emphasized the cultural side of the state, with visits to Chief Shakes Tribal House in Wrangell and the Jilkaat Kwaan Heritage Center in the Tlingit village of Klukwan, 20 miles northwest of Haines on the way to the Canada border. 
Prices for the optional tours ranged from €60 for hiking excursions to €375 for floatplane tours. In some cases, it was possible to go on both the included tours and one optional tour, but this typically made for a very busy day with tight transitions.
For the most part, it seemed like Hurtigruten had hand-picked the optional excursions with local tour operators to ensure that the enrichment level was on par with what the brand offered onboard the ship. In Wrangell, for example, we went on the Rainbow Falls hike optional tour and our guide was a local botanist, providing expert context and insight about all the flora we encountered along the way.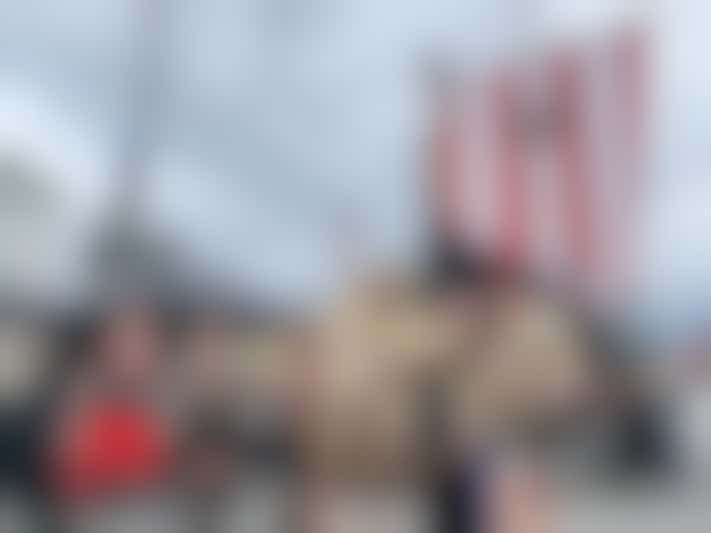 Locals in Alaska's Petersburg celebrate Little Norway Festival. (Photo: Jorge Oliver)
And in Petersburg, we embarked on the jetboat tour of Lecomte Glacier, where our captain had a commanding knowledge of practically every topic imaginable -- from glaciology and geology to biology and oceanography. She never skipped a beat, all the while masterfully navigating the increasingly crowded maze of icebergs of varying sizes of eternally calving from the glacier.
But these are, presumably, tours that you can book on your own or possibly with other cruise lines when visiting Alaska. One or two members of the expedition team would often accompany passengers on these tours to familiarize themselves with the content and report their findings, but their involvement was otherwise minimal.
As our sailing took place in mid-May, wildlife wasn't as abundant as in other months of the summer season, so wildlife enthusiasts might have been somewhat disappointed at the relative dearth of sightings throughout our itinerary. On the other hand, the weather was practically perfect: a satisfying mix of warm, sunny days and slightly colder days with overcast skies, but not a drop of rain. (Find out more about the best time to visit Alaska.)
All in all, that's the dichotomy of MS Roald Amundsen. It's a ship built for expedition cruising, but its Alaska itineraries are only partially built for expedition.
If you are looking for a taste of expedition cruising without going all-in, Hurtigruten provides a nice balance of onshore activities and a ship large enough to enjoy other comforts. And if science is one of your hobbies, the Citizen Science Program is another good reason to choose Hurtigruten in Alaska.