Why Does Engine Failure Happen?
Cruise ship engine failure, where the ship's main engines -- responsible for moving the ship -- cease operating, can be caused by any number of factors, including mechanical issues, human error or improper maintenance.
How Often Do Engine Failures Happen?
It's increasingly rare that modern ships, which are built to high standards and specifications and are maintained at high levels, will experience engine failure. The International Maritime Organization's "Safe Return to Port," which covers ships built after 2010, require full redundancies, including two engine rooms. Therefore, even if main engines fail, power to the ship's electrical services still should remain.
What Does the Captain Do If There Is Engine Failure?
The captain will first consult the chief engineer to establish the cause of the engine failure. Then he or she will assess the severity of the situation and decide whether it is something that can be fixed. Modern cruise ships do not rely on one diesel engine: They have as many as six (in the case of the Oasis Class of ships). So, the captain then will decide whether the ship can continue with one engine not working. If the captain thinks the ship can't continue, he or she will consider a variety of options, including sending up a signal for assistance at sea. In calm waters, ships often can be towed safely to the nearest shore. In rough seas, other options would be considered.
Abandoning ship really is a last resort, as moving passengers from one ship to another on the open sea can be dangerous, particularly in inclement weather. As is ordering passengers into lifeboats. Ultimately, it's the ship's captain who decides whether to disembark passengers at sea. It's worth bearing in mind that where you are is often the safest place -- there is a maritime maxim that states the ship is the lifeboat, and cruise industry guidelines state that the safest way to return a large number of people to port is on the ship itself.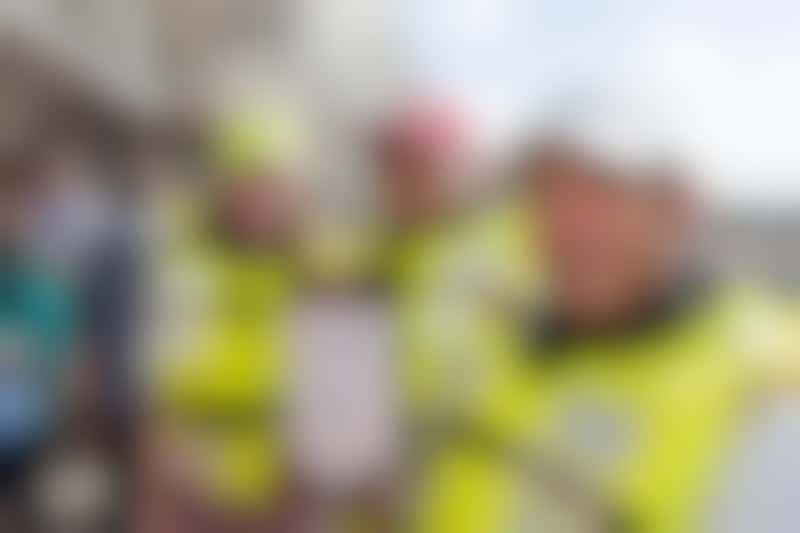 How Safe Will I Be If the Engine Fails?
In most cases, passengers will remain safe. It's important to remember that the No. 1 priority of all cruise lines is the safety of their passengers. When the unexpected occurs -- such as engine failure while at sea -- be secure in the knowledge that your cruise line has a backup plan and well-trained crew to handle the situation. In many cases, engine failure causes only a short disruption before its fixed. In others, it might simply slow the progress of the ship. Cruise lines will not put the safety of passengers at risk if the vessel is not suitable to sail.
Passengers can be proactive in keeping themselves safe as well by attending -- and paying attention to -- the cruise ship's mandatory safety exercise, called the muster drill. Here, crew will demonstrate how to use lifejackets and show passengers to their designated meeting point should an emergency arise. Ensure you know where in your cabin you can find your lifejacket.
It's worth noting crew members routinely undergo safety training onboard ships and practice the skills they might need in an emergency situation.
Will the Cruise Be Canceled If There's an Engine Failure?
This truly depends on the extent of the engine failure. In many cases, the ship will be able to proceed on its own, though at a slower speed. This might require skipping planned ports so the ship can make it to its final port on time. If the engine failure is short-lived and the ship's crew are able to restore power again quickly, the captain might make the decision to continue with the ship's itinerary, as planned.
If engine failure means the ship will not be able to get to its final port on its own, this likely means your cruise will be canceled, and the ship will be required to limp -- or be towed -- to the nearest port for urgent repair work.
Will I Be Compensated If There's an Engine Failure?
Yes, if your cruise is cut short the line will compensate passengers affected by an engine failure at sea. This could mean a full or partial refund of your cruise fare. Some lines might even offer credit toward a future cruise in an added act of goodwill.
Many cruise lines have voluntarily adopted the Cruise Industry Passenger Bill of Rights, which debuted in 2013. The Bill of Rights specifically guarantees "the right to a full refund for a trip that is canceled due to mechanical failures, or a partial refund for voyages that are terminated early due to those failures" as well as "the right to lodging if disembarkation and an overnight stay in an unscheduled port are required when a cruise is terminated early due to mechanical failures." Any cruise line that is a member of the Cruise Line Industry Association, a cruise advocacy group, is subject to the Bill of Rights.
Remember, though, any independent shore excursions or pre-paid reservations you have booked for ports you end up missing will not be covered by the cruise line.
Regardless of the cruise line's compensation policy, passengers can protect themselves by purchasing personal travel insurance once a cruise vacation is booked.