5. Why Do I Need to Show I'm Medically Fit?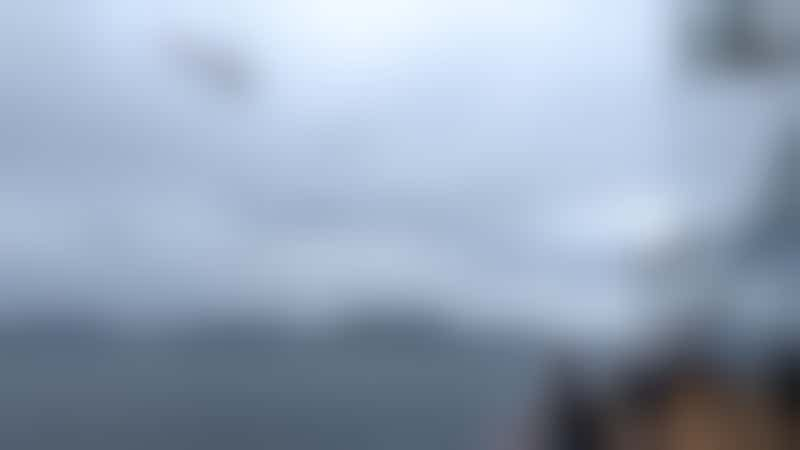 Rescue operations in remote parts of the world are difficult, time-consuming and expensive. (Photo: Colleen McDaniel)
So why do I even need to show that I'm medically fit? Isn't this a risk I take by traveling?
These are the questions I found myself asking, and quickly answering. This cruise visited some of the most remote corners of the world, where we often were hundreds of miles away from any medical facility. This is not a part of the world in which medical emergencies can easily be handled. (Rest-assured, though, all cruise lines, including Lindblad, prepare for any worst-case scenario, such as those requiring evacuation. Ships have doctors and medical facilities onboard.)
On a Viking cruise to Patagonia, we witnessed a passenger being expertly airlifted to a helicopter from Viking Octantis. Like the Arctic and Antarctica, Patagonia is remote, and the nearest port was multiple hours away. Still, the guest had to wait several hours as our ship relocated to a meet-up spot with the helicopter. (He got the medical attention he needed in time, and his wife met him at the hospital in port a couple days later.)
But the risk is clear: If a guest has a pre-existing medical condition, this kind of expedition cruise might not be the right pick for them. At the very least, it merits a conversation with a doctor. And for some people, filling out the form is a good reminder to keep in mind their abilities and genuinely assess their limitations. Once onboard, the ship's doctor took the time to address health and safety of guests, including tips like "reconsider wearing a seasickness patch if you never have before" because of potential side effects, like dizziness.
The average age of guests on our Resolution cruise in the Arctic was north of 65, though a few younger couples (and two children) sailed as well. More than one person expressed concern about slipping and falling while ashore hiking on snow or ice. Activity level for this sailing was described as light to moderate, and that is the reality of what we did. The more strenuous activities included some light hiking, kayaking and a polar plunge (I skipped this one, but it was well-attended by many of the passengers on Resolution.)
I am thankful I was able to fix my mistake: I can't imagine having missed out on this incredible destination. Heed some advice so you don't have to miss your dream cruise either. If you're traveling to an extreme or remote location like the Arctic or Antarctica, make sure to read the requirements carefully. It never hurts to ask, either. Even veteran cruisers can miss basic requirements, and that has the potential of turning into a disaster. As you prepare for an expedition cruise, know what documents you need, pack your prescription medication (and maybe some over-the-counter options, as well) and give yourself plenty of time to make sure you don't run into the same spot I found myself in. Trust me, your heart will thank you.