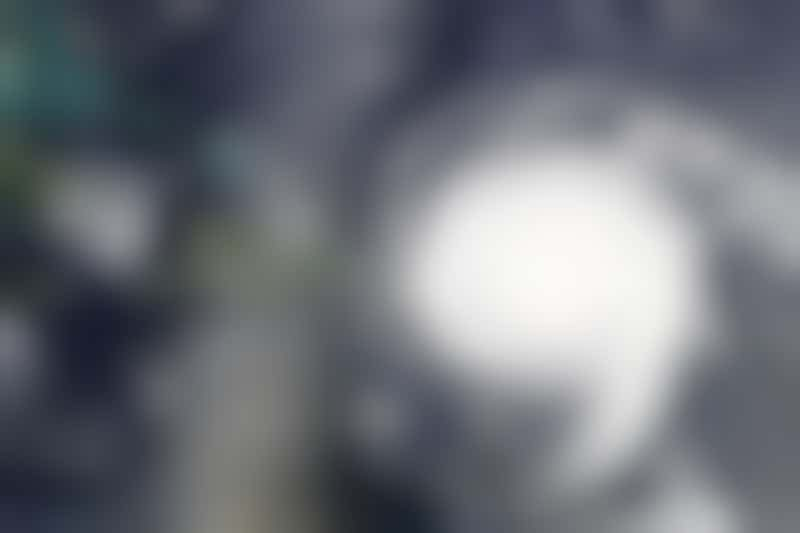 Hurricane Irma over the Caribbean (Photo: lavizzara/Shutterstock.com)
Hurricane Irma roared through the Eastern Caribbean in September 2017, devastating several major cruise ports, damaging Key West, closing all of the Florida cruise ports and causing cancelations and alterations to more than 136 cruise ship sailings.
Cruise Critic covered the storm 24/7, constantly updating news stories to let cruise passengers know the latest. Below is an archived list of our Hurricane Irma coverage and a recap of the storm for the history books.
---
From the beginning, the cruise industry knew Hurricane Irma wasn't a normal storm. Most Atlantic hurricanes form off the African coast, and Irma was the same. It grew very strong, very fast, however, and was a Category 3 with winds of 115 mph well before it came near land.
Royal Caribbean was the first -- but definitely not the last -- to change a cruise itinerary, adjusting Allure of the Seas' September 3 sailing. Seven cruise lines with Eastern Caribbean sailings began canceling, shortening and altering itineraries, with the aim of getting their ships out of Florida before the storm hit. Cruisers who were already onboard ships were given the chance to get off in Miami to see if they could make it home before the storm hit or flee with the ships to the Western Caribbean. Compensation packages were generous, although travelers who carried cancel-for-any-reason insurance were the most protected.
By the time it was over, more than 136 sailings were affected in some way -- an unprecedented impact on the cruise industry.
---
Barbuda -- a tiny isle that's part of Antigua and houses just 1,600 residents -- was the first Caribbean island to receive a direct hit from Hurricane Irma on September 6. The storm raged in at Category 5 strength, with winds up to 185 mph, and caused massive devastation.
After Barbuda, Irma marched through some of the Eastern Caribbean's most popular islands, striking St. Bart's, the dual nationality island of St. Maarten/St. Martin, Anguilla, the British Virgin Islands, and St. Thomas and St. John in the U.S. Virgin Islands. Destruction followed at every stop.
The north coast of Puerto Rico and northern Cuba also received significant impact before Hurricane Irma turned north toward Key West. It made landfall in the Keys on September 10 with 130 mph winds.
---
Projections for Hurricane Irma originally had the storm making landfall in southeast Florida near cruising's busiest ports, Miami and Port Everglades in Fort Lauderdale. To prepare, the cruise lines sent their ships out of harm's way and closed their offices, asking employees to evacuate. The storm's path later shifted west, causing Tampa to scramble. In the end, all of Florida's homeports -- including Miami, Fort Lauderdale, West Palm Beach, Port Canaveral, Jacksonville and Tampa -- closed before the storm struck on September 10.
---
Caribbean islands hit hardest by Hurricane Irma (Photo: Peter Hermes Furian/Shutterstock.com)
During a hurricane, cruise lines remove their ships from ports in the path to protect property and people; Royal Caribbean allowed employees to evacuate on one of its ships, for example. Norwegian, Royal and Carnival also used their empty ships to bring humanitarian aid to the affected islands and to evacuate stranded tourists there.
---
Even before Hurricane Irma made landfall in the United States, it became clear that this was a storm for the record books. Cruise Critic's Carolyn Spencer Brown, who has spent more than 20 years covering the cruise industry, assessed the storm's impact and gave some thoughts on what it would mean going forward.
---
While Hurricane Irma hit some of the Eastern Caribbean's most popular ports, there were some islands that escaped unscathed. St. Kitts began receiving cruise ships almost immediately after the storm passed, and ships went out of San Juan on September 9. In this continually updating story, Cruise Critic keeps track of which islands are accepting ships and which ones still have a long way to go in their rebuilding efforts.
---
The first ships returned to Florida homeports on September 12, when Port Everglades reopened. Miami followed late that evening, and by September 13, the remaining Florida homeports -- Miami, Fort Lauderdale, Tampa and Port Canaveral -- had reopened for cruise ships.
---
Despite the breadth of information available, cruisers still have many questions about upcoming sailings. In this article, Cruise Critic provides answers to readers who are wondering what will happen on their upcoming Caribbean cruises.
---
As St. John and St. Thomas began their recovery, the U.S. Federal Management Agancy took the unusual step of chartering Bahamas Paradise Cruise Line's only ship, Grand Celebration, to house first responders. The move meant that cruisers booked on the 1,900-passenger ship between September 23 and late December would have to make alternative plans, as their sailings were canceled.
---
With several major Caribbean cruise ports out of commission for several months, cruise lines were forced to make alternative plans for vessels sailing in the Eastern Caribbean. While islands like St. Thomas, St. Maarten/St. Martin and Dominica recovered, new itineraries featured unaffected ports such as St. Croix, Antigua and St. Kitts.