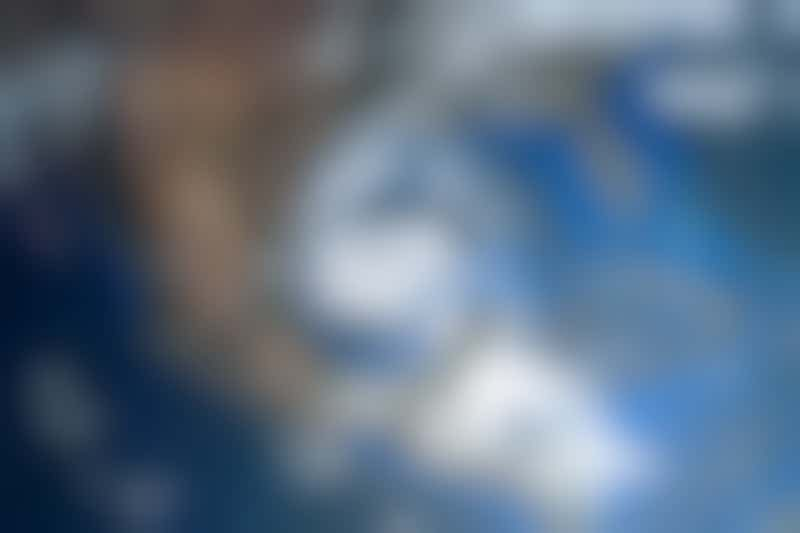 Hurricane approaching Texas (Photo: Sasa Kadrijevic/Shutterstock)
In August 2017, Hurricane Harvey became one of the worst storms in Gulf Coast history, setting rainfall records and causing $75 billion in damages. Although cruise lines no longer use Houston as a port, the storm closed the Port of Galveston, canceling cruises and forcing four ships to stay at sea and divert to other locations.
Cruise Critic covered the storm with continual updates, with additional reports live from one of the cruise ships stranded at sea. Below is an archived list of news stories generated from the storm, and how it impacted cruises in the area.
---
Tropical Storm Harvey Affects Caribbean Cruise Itineraries
Hurricane Harvey began as a tropical storm on August 17, taking a path heading toward Mexico's Yucatan peninsula. Cruise ships slated to sail in the Western Caribbean on August 19 switched to an Eastern Caribbean itinerary, while others swapped ports like Roatan for Grand Cayman.
---
Harvey Slams Texas, Carnival Cancels Cruises, Royal Caribbean Diverts Ship to Miami
Harvey weakened when it passed over Mexico but then re-strengthened once it hit the Gulf of Mexico. By the time it made landfall near Rockport, Texas, on August 25, it had become a dangerous Category 4 hurricane.
With Galveston close to the action, the Port warned that it would be closing, leaving four ships unable to disembark: Royal Caribbean's Liberty of the Seas, Carnival Valor, Carnival Breeze and Carnival Freedom. Eventually Carnival would have to cancel four sailings between August 26 and August 31, while Royal Caribbean had to cancel one sailing on August 27.
At first, the scope of the storm wasn't apparent, and the cruise lines thought they could wait it out. As weather reports warned that the storm would linger for days over Houston, dropping more than 51 inches of rain, the ships were forced to go to other ports to refuel and get supplies. Carnival's three ships went to New Orleans, while Liberty of the Seas went to Miami. In all cases, passengers were allowed to disembark at the stops and make their own way back to Texas or their homes, or stay on the ship to return to Galveston at no additional charge. Compensation given by the lines for the canceled cruises was a full refund, plus credit toward a future cruise.
---
Live From Liberty of the Seas: Cruising Through Hurricane Harvey
For the passengers onboard the affected ships, the party went on -- although many were concerned about the storm and how they would get back home. A Cruise Critic writer found herself on Liberty of the Seas with her family, and while she was happy that she was safe at sea, she worried about what she'd return to.
---
Live From Liberty of the Seas: Tropical Storm Harvey's Never-Ending Cruise
A cruise that never ends sounds enticing in the abstract, but when you're waiting out a deadly storm and have no idea when you'll be back in port, the reality isn't quite as fun.
---
Live From Liberty of the Seas: Miami Stop During Tropical Storm Harvey
With supplies like medication and diapers running low for some passengers, the stop in Miami to refuel came at exactly the right time. Royal Caribbean president Michael Bayley came onboard to talk to passengers, and while about half the ship disembarked to go home, the other half remained to go back to Galveston.
---
Cruise Ships Returning to Galveston After Harvey, Resuming New Cruises This Weekend
Following Hurricane Harvey, Houston remained partially underwater for several weeks. Although the endless rain brought devastating flooding to the city, closing airports and major interstates, the Port of Galveston received little damage. It reopened on August 30, and the first ships arrived back on September 1. Sailings resumed on September 2.