Healthy cruising might sound like an oxymoron, but setting out on a cruise vacation doesn't have to be synonymous with decadence, nor does it have to mean a complete break from your regular back-home diet and fitness routines. In fact, if you take advantage of your sailing as an opportunity to spend time in the gym, choose active shore excursions and make smart food decisions, you might actually leave the ship in considerably better shape than when you boarded it.
With a bevy of wellness-focused offerings now standard in cruise ship gyms, spas and restaurants -- not to mention in port -- it's never been easier to make smart decisions about healthy cruising. Here's everything you need to know about staying healthy on a cruise.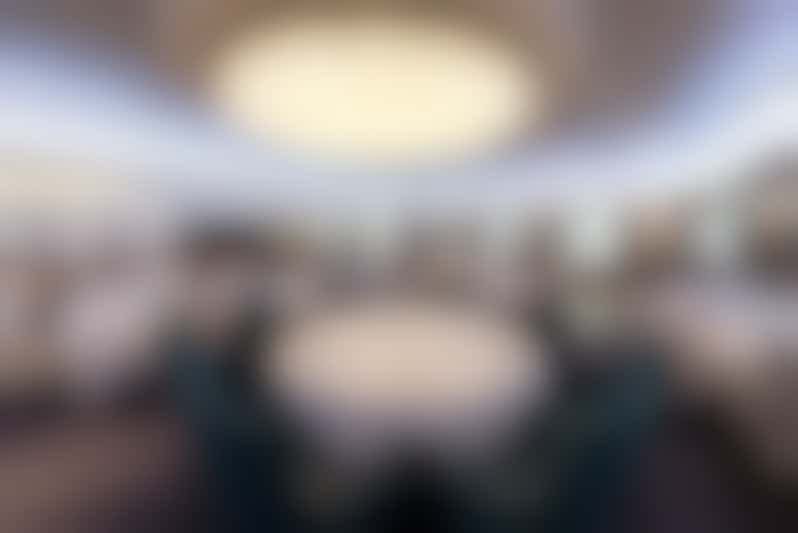 Compass Rose on Seven Seas Navigator (Photo: Cruise Critic)
1. Make healthier choices in the main dining room.
If you're wondering how to eat healthy on a cruise ship, it's not as hard as you think. Most major cruise lines highlight healthy choices in the main dining room by offering menu options (which are typically designated with special menu symbols at each meal) for vegetarian, vegan, low-fat, lower-calorie, gluten-free and/or sugar-free dishes.
For instance, Regent Seven Seas, Oceania and SeaDream all stand out for their robust vegan offerings. All lines will do their best to accommodate any special dietary requests with advance notice to the dining department.
In addition, you can always avoid overindulgence by asking for appetizer-sized portions, skipping out on a course or two (that means you, breadbasket!) or requesting that regular menu dishes be served without the heavy sauce or rich sides.
How Not to Gain Weight on a Cruise
2. Check for restaurants with healthy themes.
Some cruise ships offer dining venues dedicated specifically to healthful dining. The best example: Celebrity Cruises was one of the first cruise lines to open a "spa cafe," which is now available fleetwide. There, you can find healthy breakfast and lunch choices. It's open to everyone and includes dishes that are complimentary as well as others (yogurt "sundaes," for example) that have an upcharge.
Celebrity also offers passengers in AquaClass spa cabins exclusive access to breakfast, lunch and dinner in the health-focused Blu restaurant, which serves elegant takes on spa fare. (At breakfast, keep an eye out for the impressive tableside muesli cart.)
Not in a spa cabin? Don't even try to book a table here. The policy is quite strict, with one exception: Suite Class passengers can dine in Blu, if space is available.
Juice bars are another great alternative worth seeking out: Royal Caribbean, Norwegian, MSC, Disney and SeaDream are some of the lines that feature dedicated juice bars on at least some of their ships. Oceania takes it up a notch with a poolside bar serving raw, vegan, gluten-free, refined-sugar-free juice bar that also offers "energy" bowls with ingredients like yogurt and chia seeds.
How to Eat Healthy on a Cruise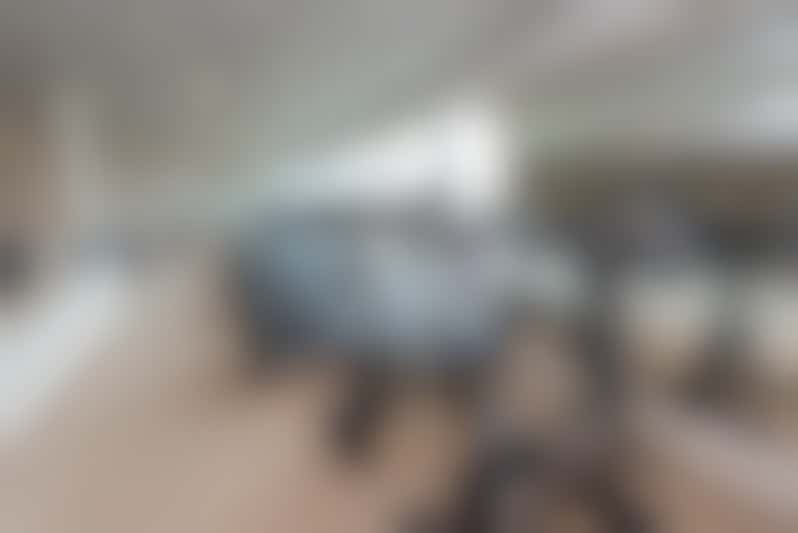 Fitness Center on Marina (Photo: Cruise Critic)
3. Spend time in the standout gyms and spas.
These days, gyms -- which are typically part of the ship spa complexes -- are hardly an afterthought, with many cruise lines striving to outfit them with state-of-the-art equipment, including Kinesis walls, Pilates reformers and modern cardio equipment with TV screens attached. Plus, they're frequently positioned on top decks and afforded stunning ocean views, to boot. Apart from favorites like yoga, spinning, Zumba and Pilates, you'll also find more unexpected classes like TRX suspension training or kickboxing.
A couple of exceptional fitness centers at sea include the well-designed gyms on the latest MSC Cruises ships, which are presented in partnership with fitness equipment line Technogym, or Royal Caribbean's massive and state-of-the-art Vitality at Sea Spa and Fitness Centers.
And almost every cruise ship offers some sort of spa facilities, offering a menu of wellness- and detox-minded treatments (hot stone massage or seaweed body wrap, anyone?) and facilities designed with rejuvenation in mind (like saunas, steam rooms or even "thermal suite" hydrotherapy areas).
For the very best spa bets, you can't go wrong with one of the Canyon Ranch-affiliated spas, found on select Celebrity, Cunard, Oceania and Regent ships. Other solid bets include Holland America's Greenhouse Spa, the Crystal Life Spa (on Crystal's two traditional oceangoing ships) or the Scandinavian-inspired LivNordic Spa on Viking's ocean vessels.
4. Sign up for fitness activities that go beyond the routine.
Fitness can be fun, especially when you get creative with it. For a spin on spin class, for instance, you might try black-light enhanced "Ryde" spinning classes aboard several Norwegian ships.
Royal Caribbean's surf simulator, meanwhile, may offer more laughs than any other experience on your cruise (especially if you can laugh at yourself!), but there's no denying that you're also working on balance while you try to stay afloat. Same goes for the line's rock climbing walls; even if you climb slowly, you're stretching and holding up your own weight as you make your way up.
From ropes courses to sports courts, dance classes to "fight clubs," there are plenty of fitness-minded gimmicks and diversions that are sure to get the body moving and heart racing. But the easiest workout of all? Skip the elevators and climb those stairs whenever you get the chance -- and, of course, spend plenty of time walking the decks.
Best Workouts Onboard Cruise Ships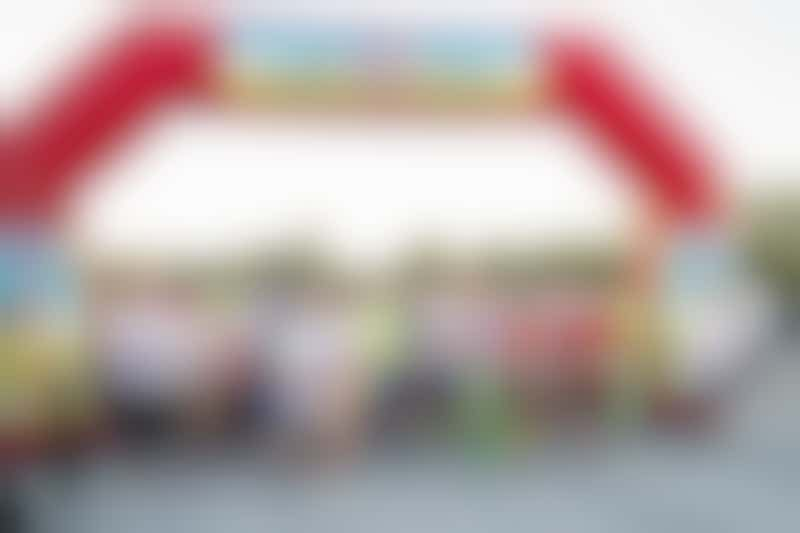 Disney Cruises Castaway Cay 5K (Photo: Disney Cruise Line)
5. Seek out healthy activities in port.
Sure, you can lie on the beach all day on Disney's private Bahamian island, Castaway Cay, but you can also start the day with morning yoga or set out on a designated 5K run around the island. Some cruise companies -- like Regent and Oceania -- even tout special portfolios of wellness-minded excursions (like a private yoga session overlooking Monte Carlo Bay).
And just about every line offers some kind of biking excursion on most itineraries, as well as water sports such as kayaking and canoeing (a few lines, like Windstar even have complimentary water sports marinas right off their ships).
In addition, several river cruise lines carry bikes onboard and offer cycling tours as an option in most ports, while expedition lines, like Lindblad and UnCruise Adventures, are known for nature-based itineraries filled with active adventures like hiking, kayaking and snorkeling.
Best Cruise Destinations for Active Cruise Travelers
6. Look to spas for acupuncture and other health-focused treatments.
Spa treatment offerings go well beyond the standard facial, wrap, scrub and massage menus these days. Look for options like acupuncture, aromatherapy, Reiki, reflexology and chiropractic care, too. Several cruise lines, such as Carnival, Cunard and Costa, also have thalassotherapy pools, which are said to be good for circulation and ease muscle and joint pain.
On Viking, you can even try out a snow grotto (said to stimulate the circulatory system), while Seabourn runs "wellness guide"-helmed programming (daily yoga classes, guided meditation sessions, wellness seminars) on every sailing via a partnership with integrative medicine guru Dr. Andrew Weil.