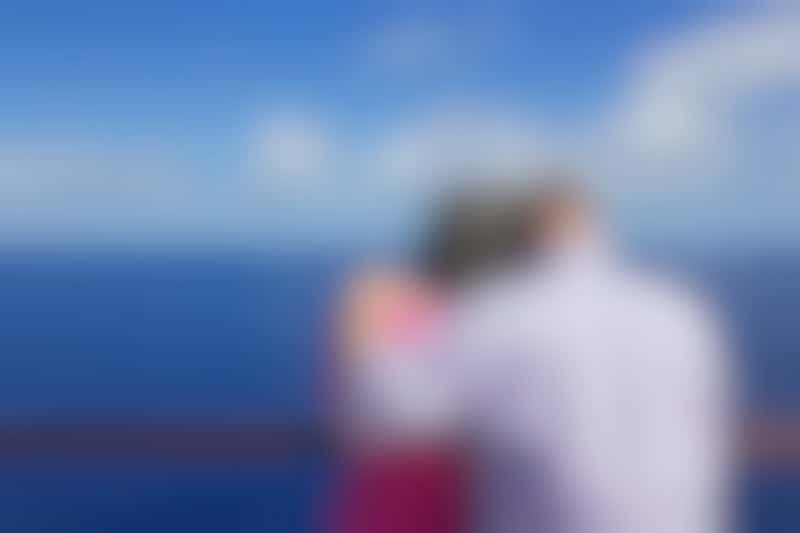 Retired couple on a cruise vacation (Photo: Brocreative/Shutterstock.com)
Ever fantasize about retiring at sea, visiting far-flung exotic ports with enough sea days in-between to truly relax? Sailing in warm Caribbean waters to escape the harsh winters at home? Using a cruise ship as an alternative to a second or third home to change your routines, achieve a respite from responsibility and reduce stress -- at least for a portion of the year?
If ideas like these have crossed your mind, you're not alone. Although many dream about a retirement cruise, only a handful of cruise lovers have actually taken the plunge and made ships their primary residence. They are the outliers you may have read about in newspapers or seen them on TV.
New Jersey native Beatrice Dumont Miller is legendary for having taken up residence on Cunard Line's Queen Elizabeth 2 for nine years following her husband's death. (He died onboard the same ship 11 months earlier; she died in 2013 at the age of 94.)
Lee Wachtstetter, 88, has been living on Crystal Cruises' Crystal Serenity for almost a decade; it's been reported that she pays an annual fee of $164,000 a year for her stateroom.
Mario Salcedo (nicknamed "Super Mario" by crew), 67, has taken more than 950 cruises over a 20-year period, mainly on ships operated by Royal Caribbean.
Even if you don't plan on selling all your possessions and taking up permanent residence on a cruise ship, there are ways to spend months out of every year onboard. If you're serious about fleeing winter aboard a cruise ship or finding a floating second home, consider the following options -- as well as all the practicalities you need to consider before signing up for a monthslong voyage.
---
Making the Fantasy Real
If you're interested in planning an extended cruise or living on a ship for some portion of the year, here are several options and some tips on how to do it.
The World
For those who can afford it and want to commit to cruising for the long haul, one option is "buying in." Launched in 2002, The World is an opulent condo-style yacht with apartments that are privately owned by its resident cruisers. The ship's luxury amenities include a 7,000-square-foot spa/wellness center; a fitness center (that includes a golf simulator, driving ranges and putting greens); guest lectures; and four major restaurants, two informal eateries and a number of cocktail lounges and bars.
Residents currently include 142 families from 19 countries whose accommodations range from studios to a six-bedroom penthouse suite. One goal of the floating residence is to foster a sense of community; residents even play a role in shaping the ship's itinerary for future years. Owners can travel year-round if they choose but tend, on average, to spend three to six months aboard each year. Residence prices are based on square footage and range between $2 and $16 million.
World Cruises and Grand Voyages
Many lines (Azamara, Crystal, Cunard, Fred. Olsen, Hapag-Lloyd, Holland America, Oceania, P & O Cruises, Princess, Regent, Silversea, Viking) offer world cruises (sometimes called world voyages, world journeys or grand voyages) that tend to be about 90 to 120 days long -- although some are shorter and others longer. Oceania Cruises' around-the-world voyages are among the longest at 180 days.
Itineraries and prices vary widely by line and ship. Grand voyages tend to be a bit shorter than true world cruises, and don't actually circumnavigate the globe. However, they do offer cruisers a once-in-a-lifetime experience to see faraway ports in a discrete region and visit exotic regions of the world. True world cruises cross the Atlantic and Pacific Oceans, thus spending a greater number of days at sea. Most embark in January, allowing travelers to spend the winter holidays with their families then set sail for warmer climes to skip the remainder of the cold-weather season.
Recognizing that avid cruisers may have already visited many popular ports of call, cruise lines are continually crafting new itineraries to add excitement. World cruises often feature maiden calls for the cruise line, exclusive events onshore and overnights in port.
Snowbirds in Residence
In 2017, Oceania Cruises (considered an ultra-premium line) launched its Snowbirds in Residenceprogram, featuring longer cruises, separate from its world cruise, that come with some nice perks. Designed to appeal to retirees seeking a seasonal escape from frigid climates, these voyages offer a mostly inclusive vacation experience devoid of the responsibilities typically entailed in maintaining a second home (housekeeping, cooking, entertaining guests and so forth).
Snowbirds enjoy all the amenities of Oceania's 1,250-passenger Riviera, including entertainment, a swimming pool, fitness center and spa, enrichment programs and the option to dine at 10 different restaurants. According to the line, snowbirds on the 116-day cruise in December 2017, the 74-day cruise in January 2018 and 83-day cruise in January 2019 are eligible to receive free economy or low-cost first-class airfare; free laundry services and internet; and a choice of up to $6,800 in shipboard credit, up to 68 free shore excursions or a complimentary beverage package. Passengers on the 116-day sailing also receive pre-paid gratuities.
Back-to-Back Cruises
If the above options don't appeal, you can always work with a travel agent or a cruise line to string together back-to-back sailings. If you want to experience different ports during your travels, look to the luxury lines, whose ships will often wander the globe rather than sailing round trip out of a particular homeport. Alternately, look for cruises on either side of a repositioning sailing, when a ship finishes up a season in one cruise destination and heads to another region across the world.
---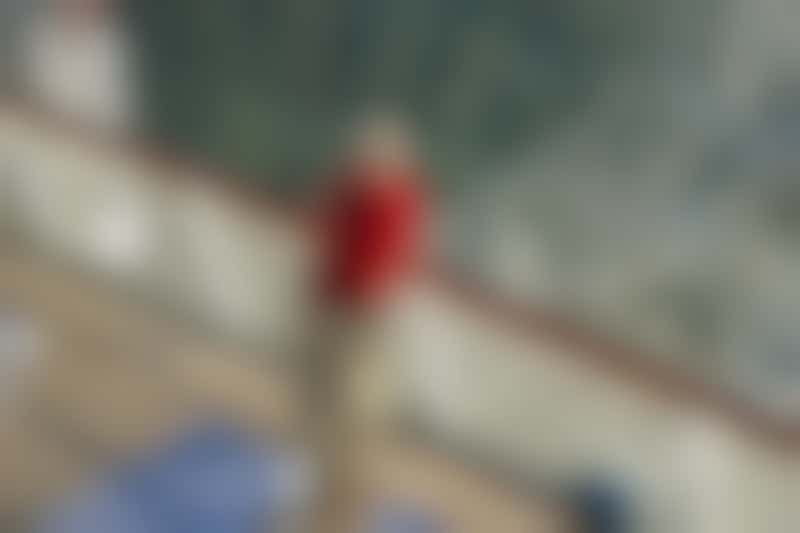 Elderly gentleman gazing out at sea (Photo: Jeff R. Clow/Shutterstock.com)
Choosing an Extended Cruise
How do you choose a cruise for retiring or snowbirding? The short answer: Very carefully -- because any extended cruise represents a significant investment of time and money.
"It depends on your personality and your pocketbook," says Chuck Flagg, with CruisePlanners of Canton, Georgia. Of course, many of the same criteria one might use to select any cruise apply to extended cruises as well. These decisions often reflect personal preferences in terms of cruise line, ship size, level of service, stateroom choice, itinerary and length of time (including overnights) at various ports. For longer cruises, people are more likely to weigh the benefits of having a more spacious cabin (or cabin with a balcony) against the additional costs (which can be significant on a multi-month voyage).
Other practical considerations may come into play including whether someone prefers (or requires) a cabin with a stall shower versus a shower-tub combo; the amount of storage space available; the type of medical staff and services onboard; availability of self-service laundry facilities; and -- for singles or those widowed -- cabin configurations, costs and dining options available for solo cruisers. Many retirees want to book voyages on ships that primarily cater to older adults, as opposed to ones that attract active singles, couples and families with young children -- especially relevant if you're piecing together back-to-back-to-back cruises rather than doing a set longer voyage (which generally will not have a lot of young children on it).
It is always prudent to take a shorter trial cruise on a ship prior to committing to a lengthy voyage.
---
When to Book
World cruises are limited in number. "Only a handful of lines offer world cruise departures at the perfect time for snowbirds to escape winter," says Charles Wolfe, a Virtuoso luxury travel adviser at Direct Travel in Naples, Florida.
Itineraries may be announced as far as two years in advance, he says. He and most travel advisors recommend booking world cruises as early as possible because these cruises are popular and sell out quickly. This is especially true for smaller ships (with fewer cabins) and for the less expensive cabins on most ships. By planning far ahead, travelers are more likely to have a choice of staterooms and location on a ship. While lines generally try to be accommodating, travelers booking early stand a better chance of being able to remain in the same stateroom or suite for the entirety of their journey. There is also the possibility that fares will increase as cabins sell out.
Longer cruises or back-to-back sailings can usually be booked either directly with the cruise line or through a travel agent. Working with a travel adviser can be beneficial, however, because these individuals usually have a leg up on the announcement of new itineraries and prices and will reach out to you when it's time to book.
For those who find out it's already too late to book a particular voyage, cruise lines do maintain waiting lists in the event of cancellations (often just prior to the final payment date). Sometimes too, third parties (e.g., Road Scholar) purchase cabins in bulk that they make available for resale.
---
Determining Costs
Depending on the ship, stateroom category, itinerary and time of year, the per-day costs for any type of cruise vary widely. The cost of a full world cruise can range from about $40,000 to several hundred thousand dollars. Especially on less expensive lines, passengers are also likely to find themselves reaching into their pockets to pay extra charges, both onboard and onshore.
Because there is no uniform definition of the term "all-inclusive" on land or at sea, travelers are well advised to read the fine print before they book to determine additional costs they're likely to incur for alcoholic beverages, lattes and espressos, specialty dining onboard, laundry, internet and cellphone use, gratuities, shore excursions and overland tours, pre-cruise hotel stays, ground transportation to and from the ship and at ports, luggage shipping and airfare from home to the ship and from the ship to home. Even relatively small costs can add up on a lengthy voyage.
Single cruisers need to determine whether they'll have to pay a singles supplement for a solo cabin. Those thinking of long-term retirement on a cruise also need to assess whether they intend to maintain a residence on land with the attendant costs (e.g., mortgage/rent, taxes, insurance, utilities, etc.). If not, they may need to consider storage fees for personal belongings/goods.
---
Extra Perks for Lengthy Cruises
Cruise lines are aware of how costs can add up when cruising for several months on end, so most offer discounts and freebies to travelers on lengthy voyages.
For example, Azamara offers its world cruise passengers free economy airfare (free business-class airfare for suite residents), a pre-cruise hotel stay, onboard credit, a free bag of laundry each week, up to $500 per person in luggage reimbursement and complimentary onboard Wi-Fi. The line already includes gratuities and select beer, wine and liquor in its fares.
Some passengers are able to take advantage of loyalty perks they've acquired on previous voyages. For example, passengers who have previously sailed with Regent Seven Seas Cruises automatically become Seven Seas Societymembers, with perks that can include free laundry and/or pressing, multiple free Wi-Fi logins and discounts on extra-fee shore excursions.
Depending on the line, longer cruises may also enable members to accrue additional loyalty credits more rapidly. For example, on Oceania, cruises up to 24 days entitle a cruiser to one cruise credit while a cruise of 180 days is worth 15 cruise credits.
In addition to perks that are advertised, it never hurts to ask for ones that aren't mentioned, says travel agent Flagg. Sometimes various luxury travel networks, like Virtuoso, extend extra perks for travelers booking cruises through one of their advisors.
---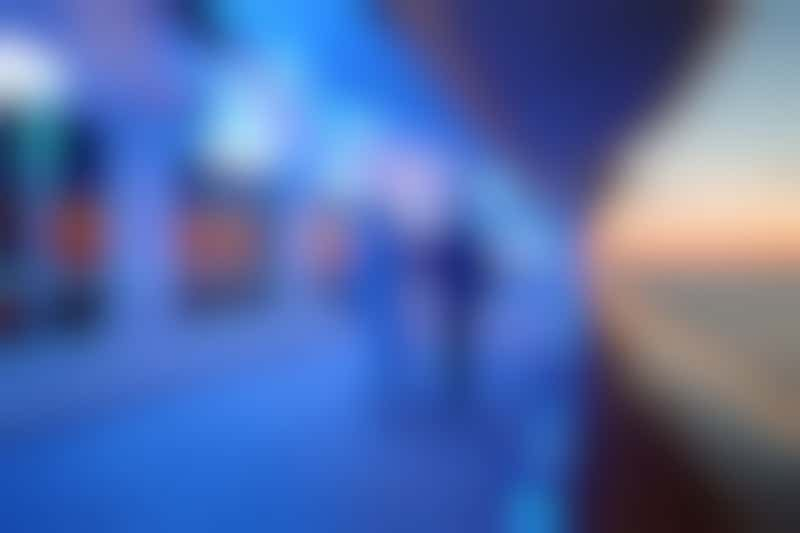 Elderly couple strolling down a cruise deck at night (Photo: IkeHayden/Shutterstock.com)
What Are the Possible Drawbacks?
Are you cut out for a "big trip" at sea, or is it just a fantasy? Think carefully and do your homework before you leap. Here are some considerations:
Social
While you will likely meet new people at the same stage of life who share your enthusiasm for travel, your new friendships may turn out to be fleeting as a new crop of passengers boards the next segment of your cruise.
Are you comfortable leaving the network of family and friends you've cultivated at home? If you own a dog or cat, would you be willing to live without your pet? Can you live with onboard internet that's slow or cuts out from time to time, and expensive cellphone calls from the ship?
Even if you're traveling with a spouse or partner, do you think you can handle living in close quarters with that person?
Medical
Cruise ships generally have medical facilities onboard to handle minor emergencies and triage more serious ones that require more intensive medical attention (e.g., cardiac problems, strokes, major falls). Thus, cruisers need to be in relatively good health and also review the provisions of their health insurance to see whether they will be reimbursed for care (or possible emergency evacuation), both on the ship and on foreign soil. Are you willing to risk having a medical problem in the middle of the ocean, where you cannot quickly access a state-of-the-art land-based hospital?
Space
Except for over-the-top suites, most staterooms are relatively small and impersonal. There are limits to how much of your "stuff" you can bring along. Are you comfortable living as a minimalist in a neutral-toned stateroom that reflects someone else's taste?
Expense
Lengthy cruises are costly. Do you have sufficient savings to afford this indulgence? Or, are you willing to sell your primary (or vacation) home if you are considering cruising as a long-term retirement option? Have you compared the benefits and costs of retiring on a ship to other vacation/retirement options?
Lack of Control
Living on a ship is different from residing in a home you own or rent. The ship determines how long you can stay out in port and whether you're allowed to bring friends onboard to visit your new digs. If you're living full time on a ship and it heads to dry dock, you may have to leave for a period of time and absorb the costs of accommodations on land. If you don't like your assigned cabin, you might not be able to change it. On the flip side, some world cruisers might be required to switch suites from one segment to the next.
---
Ready to Dig Deeper?
Also on Cruise Critic: