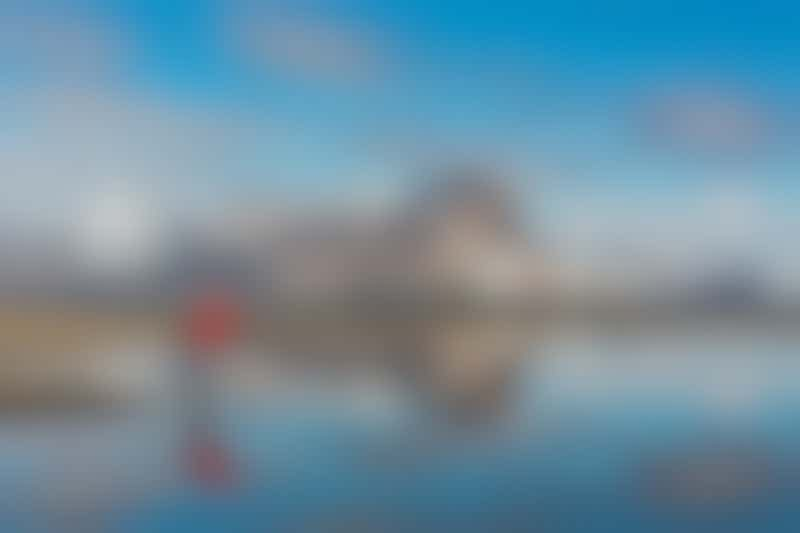 National Geographic Explorer passenger photographing Goose Bay in Norway (Photo: Lindblad Expeditions)
You've booked your dream cruise to some of the world's most spectacular sights, and you want to capture the experience in photos. Whether your trip includes architectural wonders or astonishing animal encounters, you may want to think twice about trusting those memories to smartphone photos alone.
Smartphone cameras have certainly come a long way in terms of image quality, and there is no denying the fun and ease of sharing your pics directly from your phone. But even the best smartphone cameras have limitations, particularly when the subject of your photo is distant or fast-moving. There is only so much you can zoom in on that breaching humpback whale across the water without losing considerable image quality on a smartphone camera.
Capturing professional-quality digital memories of whales, glaciers, scenic vistas or ancient monuments is easy when you rent camera equipment for your cruise. Today's cameras and lenses are far less intimidating to use than you would think. All the same technological advances that make your smartphone camera easy to use have also been applied to high-end cameras, making them as automatic as you would like them to be. Plus, renting gear gives you access to equipment you might not want to -- or be able to -- purchase outright.
Here's what you need to know if you'd like to rent camera gear for your cruise of a lifetime.
---
Camera Rental Basics
There are several online camera rental companies that offer camera equipment that can be shipped directly to your home before you depart on your cruise. Companies like BorrowLenses.com, LensProToGo.com and LensRentals.com all operate on the same principle: You choose your camera and/or lenses, enter the dates you will need the equipment, pay by credit card and then wait for delivery.
When your gear arrives, check it over and spend a little time getting acquainted. If your gear doesn't arrive with instruction manuals, visit the camera manufacturer's website where downloadable versions are available. Once you return home you will download your photos to a hard drive, pack everything back in the box it arrived in, attach the supplied return shipping label and take the package to the designated shipping company.
---
Consider Your Gear Needs
If you are new to high-end photography, these websites can overwhelm you with choices. The good news is that all three of these companies offer packages that have been designed with travelers in mind. The travel-oriented packages all use Canon cameras and lenses that give great results with the least amount of effort, regardless of previous photography skills. If you are a current DSLR user but crave a different lens -- say a long zoom for wildlife photography -- you can rent individual lenses rather than a complete package.
---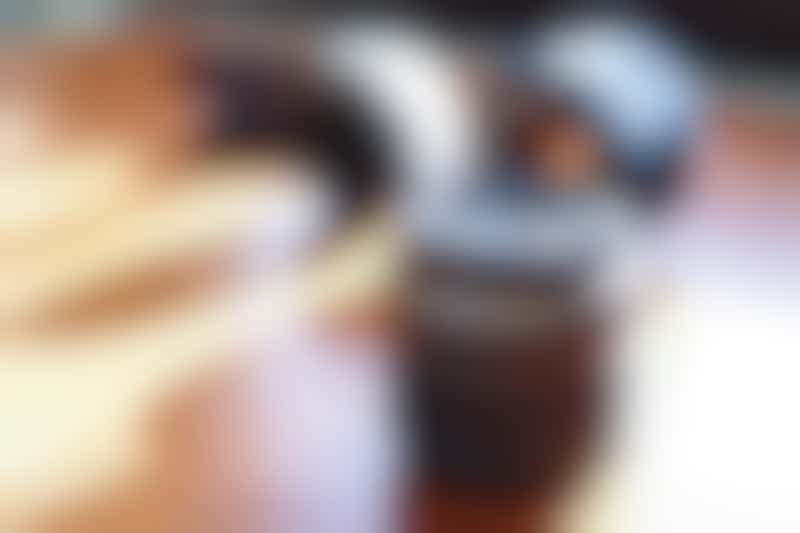 Camera equipment (Photo: Trinset/Shutterstock.com)
The Gear You'll Need
Here's what you can expect to find in a standard package for travelers.
DSLR camera body: If you don't own a DSLR, you can easily rent one. The camera body you get will likely have more features than an average photographer could use in a lifetime, but you can take great photos by using the automatic features. When we rented camera gear from LensProToGo.com, we received a Canon 5D Mark IV; we especially liked the touch screen and the built-in Wi-Fi option for loading photos directly to social media.
Long lens: A long lens, like a 70-200mm, is important to get the close-ups that your smartphone can't. The zoom lets you capture impressive images from ship to shore, as well as closer views of distant buildings.
Wide-angle lens: A wide-angle lens like a 14mm captures amazing cityscapes. It also takes great pictures of small spaces, like the bathroom in your stateroom. (Because who doesn't take pictures of that?)
Shorter zoom lens: A 24-70mm was our go-to lens for the entire trip. It's ideal for almost any setting, including landscapes and architecture.
Memory card: Sure, you can easily purchase your own memory card, but letting the rental company provide one is far easier than schlepping to an electronics store or researching online to figure out which card is best for the camera you receive. We found that a 32GB card was sufficient for hundreds of photos, but you can always choose a 64GB if you have any doubts. (Even if your memory card can store a trip's worth of photos, you might want to back up your photos every night to a laptop, just in case something happens to your camera or card.)
Extra battery pack: With long days in port, you don't want to take the chance of running out of battery power. Having an extra one along for the trip simplifies the whole process.
Lightweight tripod: A tripod is perfect for night shots and would be necessary if your cruise includes nighttime events that you will want to capture. Personally, we found that we did not actually use the tripod as much as we would have liked during the hectic days of the cruise.
Camera backpack: You should not rent camera equipment without a good photographic backpack to carry everything securely. Renting one is far simpler and more economical than shopping for one (especially if you don't own a DSLR).
---
Extras to Consider
Even if you choose a package, there may be things you want to add. The rental companies generally offer easy add-ons as well as telephone support to help you decide what equipment will work best for you.
Here are some possible add-ons to consider.
Flash: With the light-sensitive Canon cameras that are included in most rental travel packages, it is unlikely that you need to add a flash to your kit unless you plan to take a large number of portraits indoors. Consider adding one if you are going on a family or group cruise where the people pictures are of prime importance.
Sports camera: If water sports are part of your cruise, adding a GoPro with an underwater housing to your rental package lets you capture those snorkeling, kayaking and kitesurfing moments with ease.
Protection plan: Be sure to purchase any protection plan offered by the rental company. The plan pricing is dependent on the gear you choose and should appear in your shopping cart once you have added your gear. The plans typically cover accidental damage, minus a deductible. Most standard travel insurance policies cover only camera gear that you own for theft or loss, but not rental gear. Check with your specific insurance provider for details.
---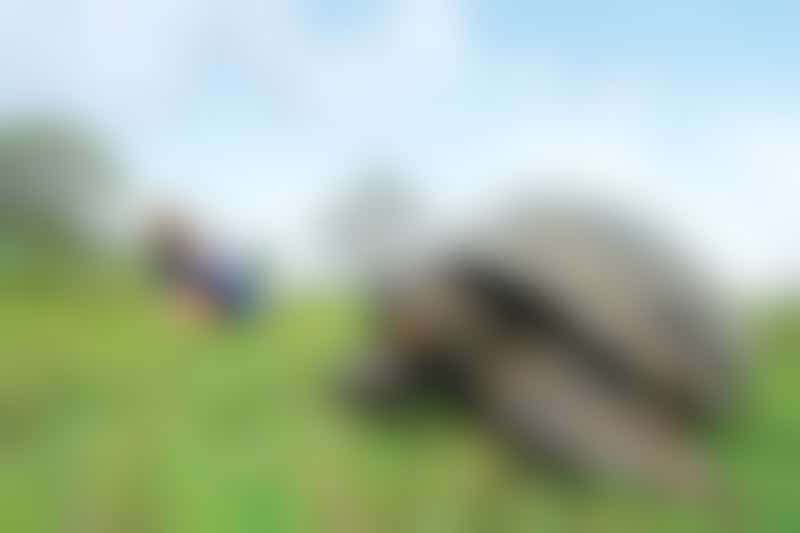 Wild Galapagos tortoise at Santa Cruz Island (Photo: Lindblad Expeditions)
Pricing
The three companies we looked at all had similar pricing for the camera gear that we used. The total bill for a 10- or 12-day rental of the eight items we used, including protection plan and shipping both directions, was around $1,000. Before you write that off as extravagant, compare it to the almost $10,000 price tag for purchasing gear of this quality to own. And, of course, the photographic memories of your cruise are priceless.
Single rental items like the long zoom we used start at around $150 for a 10-day rental, ranging as high as $700 for a higher-power zoom. A 10-day GoPro rental runs around $90 for a complete kit.
It is always wise to search the internet for promo codes and deals. Don't hesitate to ask the support folks if there are any package discounts available that you may have missed on the website.
---
Security
A word about the security of traveling with an expensive camera kit is in order. The best plan is to keep the camera gear with you at all times during travel to and from your cruise. Packing it inside checked luggage is not advisable. Expect to have your carry-on containing the camera gear opened and inspected at airport security check points.
While in port, an expensive camera around your neck makes you a target, both for thieves and high-pressure sellers of tourist goods. Backpacks, jackets and even scarves are ideal camouflage when needed. Make sure that both the camera bag and the camera itself have your contact information on them in the event that you mislay them.
As an extra layer of security for our rental, we attached TrackR tracking devices (purchased separately online for around $30) to the camera and camera bag that allowed us to locate them using an app on our cellphone. There was also an option to receive a separation alert if we moved too far from the tracking device.
---
Getting the Most From a Rental Camera on Your Cruise
The beauty of having a really great camera at your disposal is that you can choose to be creative if the mood strikes, but have powerful automatic features at your fingertips that help you get the best image, even in time-sensitive situations like wildlife sightings. If you're nervous about the manual controls, you can rely on the camera's auto settings to capture the spectacular moments of your trip effortlessly and without fear of screwing up the image.
Also, don't be afraid to call your rental company to ask for help. The person you get on the phone is likely a professional photographer willing to offer as much assistance as you need. According to Meg Tretault, spokesperson for LensProToGo, "Every single individual that works at LensProToGo is a photographer or filmmaker. We all run our own creative businesses outside of working for the company, which means we constantly are using the gear we rent." That level of assistance helps tame the intimidation factor when it comes to using rental cameras. We even contacted them during our trip for advice regarding how to set up the camera to best capture a specific shot.
If you are completely new to DSLR cameras, it may be worth the extra money (roughly $100 per day) to add a couple of days of rental pre-cruise to practice with the camera. Your comfort level with the gear will go a long way toward ensuring that you enjoy using it and return home with photos that capture your cruise of a lifetime.
For tips on how to take better photos with your rented equipment, check out these tips for taking a better picture on your next cruise and how to preserve and share your cruise memories