Airline and Hotel Points and Reservation Platforms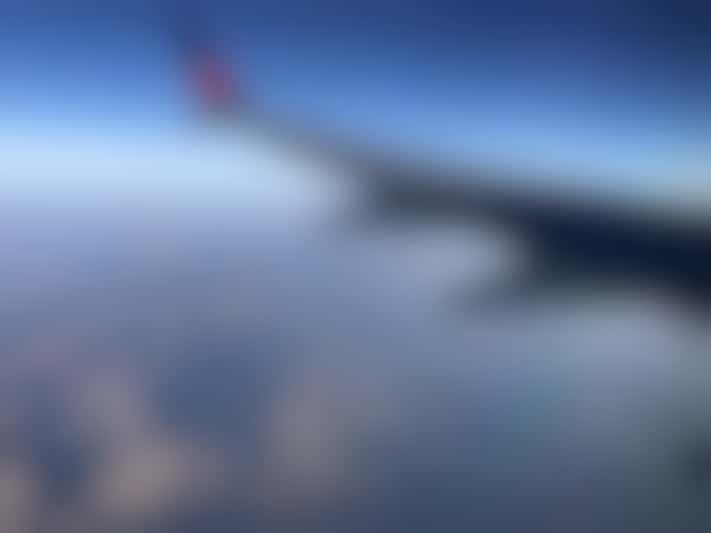 Cruises can earn you frequent flyer points - or vice-versa. (Photo: Aaron Saunders)
Several airlines partner with cruise-focused travel agencies to award frequent flyer miles based on how much you spend on a cruise (and even depending on what credit card you are using). These are generally third-party agencies that have an agreement with the airline, but that also means you can benefit from extra perks like cabin upgrades or onboard credits.
Air Canada
Through Air Canada Vacations, you can redeem Aeroplan points on a flight and cruise package made within the reservation portal to pay for part of the trip, but the redemption rate will vary by trip. Unfortunately when paying cash for a cruise, you would only earn points for the flight portion of a combined package.
American Airlines
You'll earn one mile per dollar spent on more than a dozen cruise lines; AAdvantage co-branded credit cardholders can earn double miles per dollar spent, up to $10,000. Even better, each of those miles will count as a Loyalty Point, American's new method of awarding elite status to customers. Yes, you could potentially earn American elite status without ever flying and only sailing the high seas thanks to its new loyalty program system that awards all spending with American partners.
Delta Air Lines
When making a cruise reservation through Delta Cruises, you can earn two SkyMiles per dollar spent. You can't redeem miles to reduce the cost of the trip though.
JetBlue
TrueBlue members can earn one point per dollar spent on cruises booked through JetBlue Vacations as part of a package. Booking flights through the portal, including those for your cruise, would earn 6x points per dollar.
Marriott Bonvoy
You can earn and redeem hotel points from Marriott on a cruise starting at 3x points per dollar spent; Chase Marriott Bonvoy co-branded cardholders would earn 5x points per dollar. You can also redeem points for cruise discounts starting at 63,000 points, which will bring a savings of $250 off the price of a vacation. You can redeem as many as a million points for a $2,500+ discount. Plus, those who want to sail aboard Ritz-Carlton Yacht Club's luxurious Evrima can earn and redeem Bonvoy points for the privilege.
United Cruises
The United Cruises travel portal will let you pay entirely in miles for a cruise. Frequent United flyers, who may not be interested in hopping aboard another plane on their next vacation, may find that using miles is a fun way to get more expansive value from their loyalty. In addition to paying with miles, you can also earn up to 4x United miles for every dollar you spend on a cruise. And if you use a United co-branded credit card, you'll earn up to 7x miles. MileagePlus Cruise Awards, which must be booked by phone, allow those with United miles to use them to pay for all or just a portion of their cruise.
World of Hyatt
World of Hyatt delivers strong perks for those traveling on a Lindblad Expeditions sailing. Like many of these other partnerships, you'll need to book through a dedicated web page to take advantage of the benefits. You can earn 5x Hyatt points for every dollar you spend plus onboard credits, and if you have Hyatt elite status, you'll earn even more benefits. If you want to redeem Hyatt points for a sailing, you can redeem one point for 1.6 cents.
Wyndham Hotels & Resorts
There is a special partnership between Club Wyndham and several cruise lines that gives members the chance to redeem points for a cruise discount. It's a great way to use Plus Points for a cruise vacation instead of a Wyndham stay and save some money in the process.