Best for Romance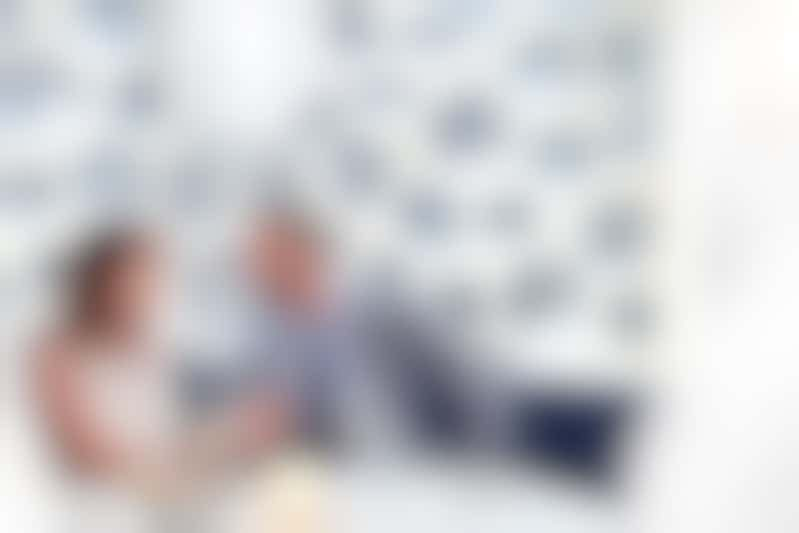 La Mer on Sky Princess (Photo: Princess Cruises
Windstar Cruises
Nothing says romance like a sunset sailaway ... complete with billowing sails. Windstar's three intimate motor-sail-yachts offer luxurious touches (like L'Occitane toiletries and high thread-count bedding, personal service and fine dining) and port-intensive itineraries in honeymoon-worthy destinations in the Caribbean and French Polynesia. Its three regular yachts (no sails) offer spacious suite accommodations for all and sail around the globe to places like Europe, Asia and the Panama Canal.
Paul Gauguin Cruises
The line's namesake ship sails in the idyllic South Pacific year-round. Paul Gauguin is a favorite for romantic getaways, honeymoons and anniversary celebrations, perhaps due to itineraries stopping in remote islands and offering plenty of time to splash about in bathing suits or lie in the tropical sun.
Princess Cruises
The cruise line that owned the original Love Boat still clings to the notion that cruising is the ultimate in romance. While midsized and large ships might not be your idea of intimacy, Princess turns on the charm with alfresco balcony dinners for two, adults-only sun decks with spa-like atmospheres and several alternative dining venues perfect for date night.
---
Best for Seniors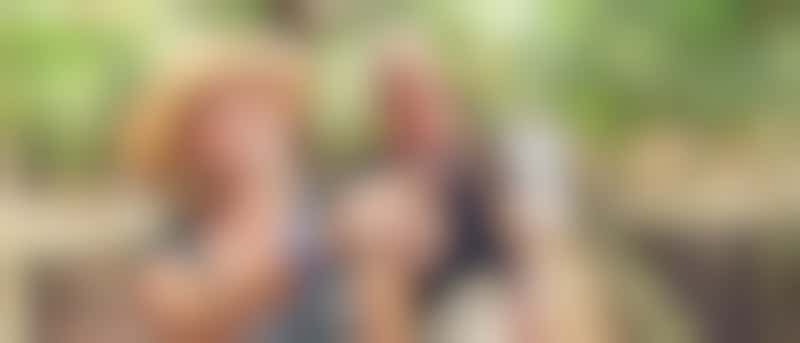 Best Cruises for Seniors (Photo: Norwegian Cruise Line)
Holland America Line
Holland America's midsize ships appeal to mature travelers with their cruise traditions (daily afternoon tea, set-seating dining), comfortable cabins and focus on enrichment with cooking and technology classes. In addition, its wide range of itineraries -- from family-friendly one-week sailings to weeks-long exotic journeys and world cruises -- appeal to retirees looking for multigenerational trips or long vacations to new places.
Cunard Line
Another great line for classic cruising, Cunard offers the only regular season of transatlantic crossings on its flagship Queen Mary 2, evoking the days of the great ocean liners. Onboard, you will be dressing up for formal dinners and ballroom dance parties, attending performances of well-regarded plays or jazz concerts, sipping Darjeeling and nibbling scones at afternoon tea, or playing lawn bowls on deck.
---
Best for Families with Little Kids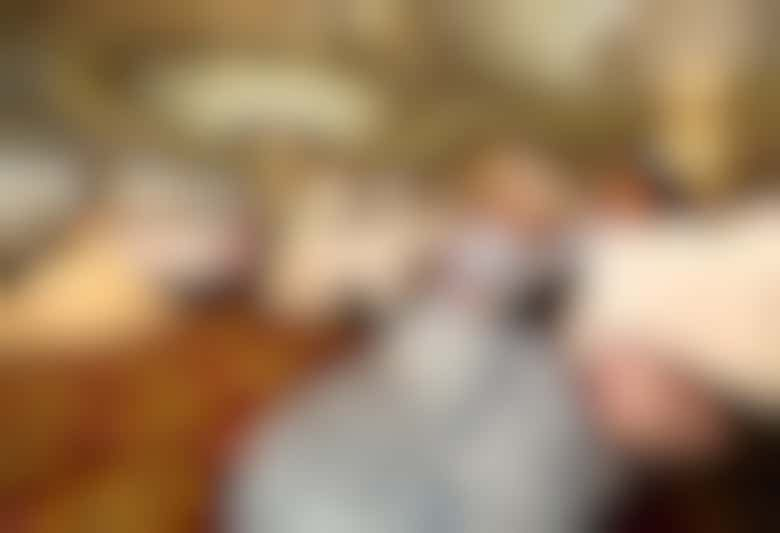 Disney Fantasy
Disney Cruise Line
It's no surprise that Disney leads the pack for introducing the little ones to cruising. Its ships offer nurseries for babes as young as six months, themed playspaces for preschoolers and school-age kids, plenty of Disney character interaction (including dress-up princess teas and pirate parties), and cabins that cater to families with split baths (with tubs), extra berths, a room-dividing curtain and childproof balcony locks.
Royal Caribbean International
With toddler playspaces and nurseries with babysitting on most of its ships, Royal Caribbean continues to solidify its reputation as one of the better family bets. The line has always been a leader with innovative kid programming and expansive youth facilities. Family-friendly activities, from water splash areas to carousels, mean that little ones and their parents can enjoy spending time together onboard, as well.
Carnival Cruise Line
A kids' program that starts at age 2 with dedicated time for parents to play with infants, onboard water slides and aqua parks, and plenty of free, kid-appealing food options also makes Carnival a standout in the family department. Add in some of the largest standard cabins in the industry (plus family-specific staterooms), the interactive "Hasbro, the Game Show," Seuss at Sea programming featuring a character breakfast, lots of homeport sailings and affordable cruise fares, and the family vacation has just found a new destination.
---
Best for Families with Older Kids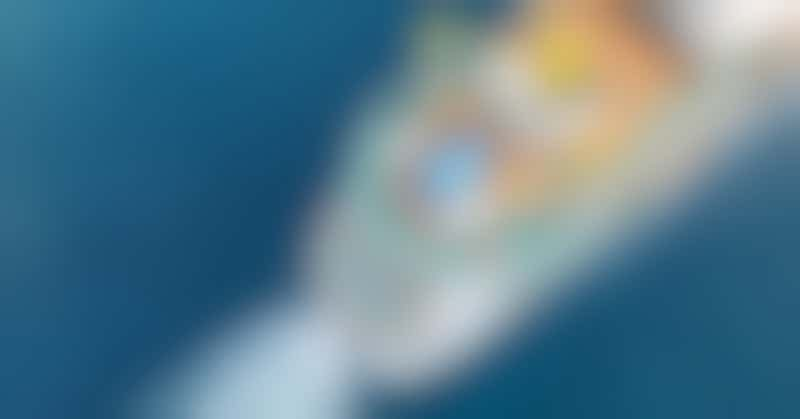 RCI Sept-Nov
Royal Caribbean International
The line's tricked-out mega-ships are a hit with tweens and teens, offering everything from rock-climbing walls and onboard surfing to DJ classes, zip lines, high-energy shows and late-night free pizza. Royal Caribbean's teen clubs feature the latest in video games plus disco and lounge space.
Norwegian Cruise Line
Older kids will appreciate Norwegian's freestyle approach -- no set dining times or eating with strangers, no strict dress code (jeans are always acceptable) and plenty of choice for entertainment and food. Teen clubs offer gaming stations, exclusive parties, teen outings to see the comedy show onboard and late-night snacks. Plus, onboard facilities like video arcades, water parks, outdoor sports courts and cool musical venues and shows mean no one ever complains of being bored.
Carnival Cruise Line
The cruise line offers separate cool clubs for tweens and teens. Look for ships with outdoor movie screens, water parks with water slides and soaker areas, ropes courses and mini-golf for all-day fun.
---
Best for Fitness Enthusiasts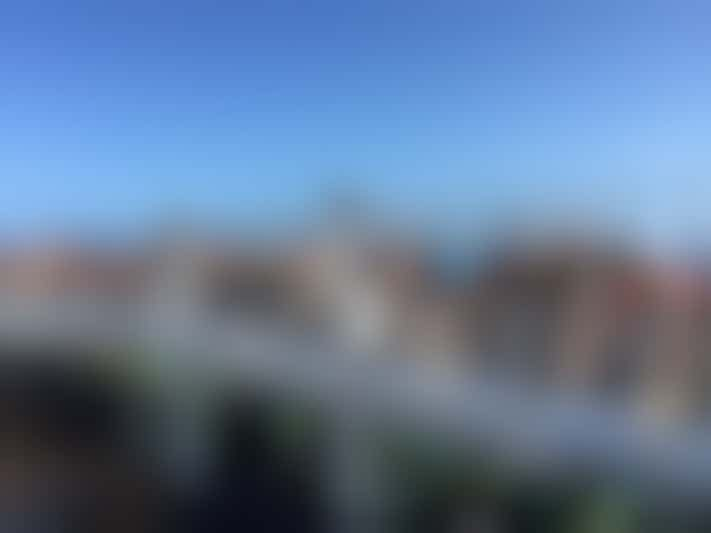 Team workout on WOD of the Waves (Photo: Ashley Kosciolek/Cruise Critic)
Royal Caribbean International
Boxing? Check. Ice skating? Got it. Surfing, rock climbing, basketball, jogging track and huge gyms with cardio machines, free weights and weight machines, and class space for Pilates, cycling and aerobics? It's all there. Add in active shore tours (kayaking, hiking and more) and plenty of space for dancing the night away, and you've got a fitness-lover's dream cruise.
Norwegian Cruise Line
First it was onboard bowling in a funky disco setting. Then it was a rock-climbing and rappelling wall and a two-story climbing cage. Now new ships are debuting ropes courses and group classes in TRX suspension training, Flywheel indoor cycling, bootcamp, Fight Klub and Zumba. Large gyms, sports courts and large-screen Wii tournaments round out the line's active offerings.
---
Best for Budget-Conscious Cruisers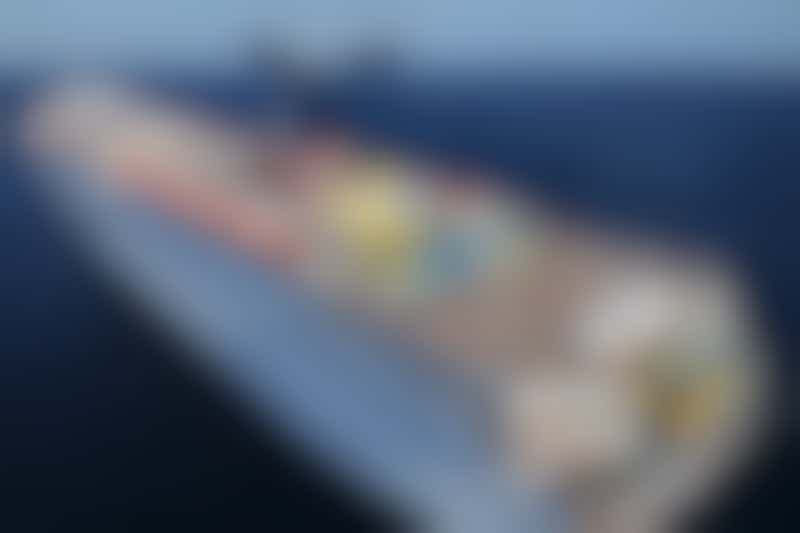 Carnival Imagination (Photo: Carnival Cruise Line)
Carnival Cruise Line
The Fun Ship line has always been king of the budget cruise offerings. A variety of short itineraries, frequent promotions and plenty of close-to-home sailings allow you to get a vacation at sea for less. Plus, the line is committed to making onboard amenities accessible to all, and many of its new entertainment and dining options are included in the fare (unlike on other lines, where every new feature seems to come with an extra fee).
Norwegian Cruise Line
Some of the lowest cruise fares we've ever seen have been on shoulder-season, weeklong Norwegian cruises. Eagle-eyed deal spotters with flexible schedules can save a buck or two sailing with this line, if you plan to stick to what's included in your cruise fare. In addition to the off season, look at short sailings and repositioning cruises for the best value. Just be sure to avoid all the for-fee dining options once onboard, or you might be tempted to blow your savings.
MSC Cruises
Pay attention, North Americans. MSC Cruises is making an effort to reach out to the U.S. market, positioning Divina and Seaside in Miami and tweaking its European product for Yankee vacationers. To lure new-to-MSC cruisers aboard, the line often offers low fares (including inside cabins starting at $55 to $80 per person, per night).
---
Best for a Splurge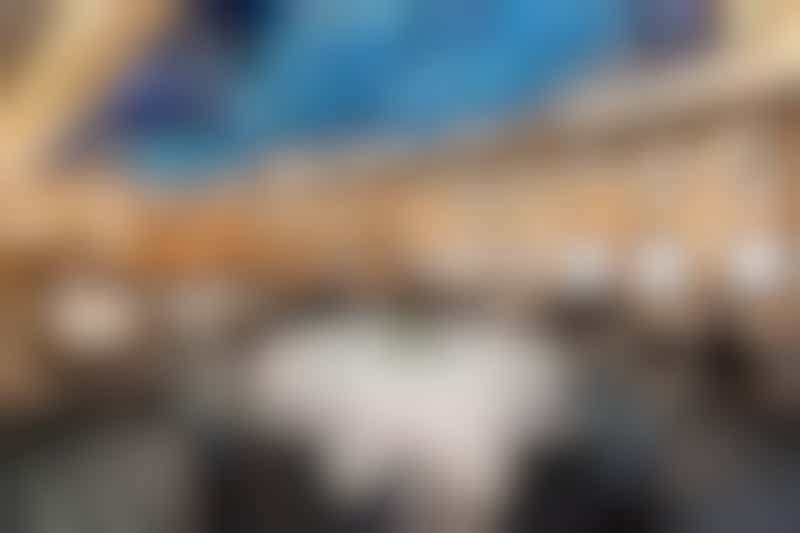 Seven Seas Explorer Dining
Regent Seven Seas Cruises
This luxury line might be the most inclusive line out there. Its fares are astronomical, but they include airfare, nearly all shore excursions, gratuities, onboard alcohol and soft drinks, fine dining in main and specialty restaurants, attentive service and accommodations in suites (either with windows or balconies). If you want to splurge, you cannot go wrong with Regent.
Seabourn Cruise Line
Seabourn's fleet of modern ships, which carry 450 to 600 passengers, are havens of luxury. Relax in a suite tricked out with marble bathrooms, high-end sound systems and upscale bedding; enjoy complimentary drinks, course-by-course in-cabin dining and dishes by Michelin-starred chef Thomas Keller; and generally let the attentive staff cater to your every whim.
Norwegian's The Haven
If you want an exclusive experience on a large, mainstream ship, splurge on a suite in Norwegian's Haven. Depending on which ship you pick, The Haven will feature a communal area only for top suite residents with a private pool, sun deck, fitness center, restaurant and/or lounge. You can choose from an array of spacious suites, all with butler and concierge service, but still enjoy Norwegian's big-ship amenities -- multiple dining venues, a plethora of watering holes and plenty of top-notch entertainment.
---
Best for Foodies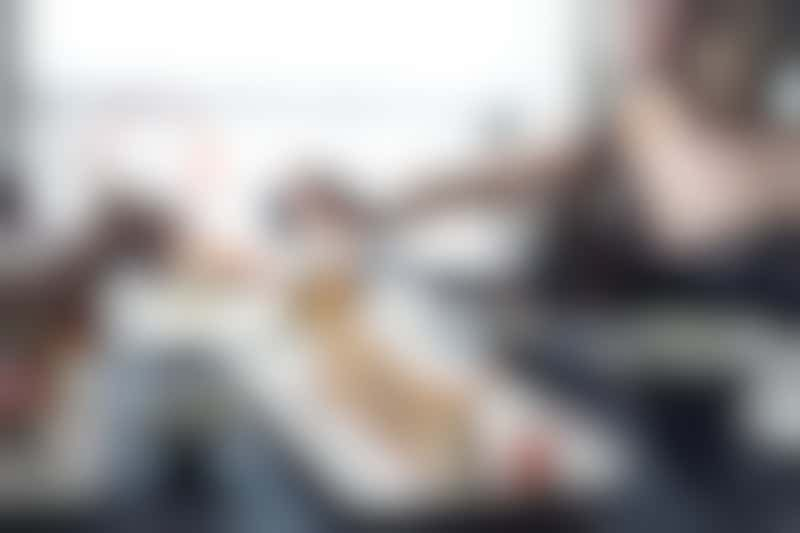 Sushi Onboard Celebrity (Photo: Celebrity Cruise Line)
Celebrity Cruises
Celebrity is all over the specialty dining scene, devoting tons of square footage on its ships to a variety of onboard restaurants. Choices range from upscale Tuscan steakhouse cuisine to an exclusive venue serving spa cuisine and a whimsical venue specializing in out-of-the-box international comfort food. Add in a grill-your-own-meat/bake-your-own-pizza eatery, delectable gelato and an alfresco soup and sandwich venue, and you might forget to stop at the cruise ship staple main dining room or buffet.
Oceania Cruises
You can't go wrong when Jacques Pepin is overseeing your onboard restaurants. All of Oceania's ships have superb cuisine in both main and specialty venues, but its newest and biggest ships have a wide array of dining venues. Go for fee-free Asian, Italian, steak and continental cuisine, or for a splurge, pony up for an exclusive dining event that pairs seven courses with an equal number of fine wines.
Crystal Cruises
Crystal doesn't go overboard with restaurants, but what it does, it does well. It partners with celebrity chef Nobu Matsuhisa to offer a sushi bar and pan-Asian cuisine in its Umi Uma restaurant. It also gets rave reviews for Northern Italian cuisine in its other specialty venue, Prego. But the regular dining options also shine, and poolside buffets and afternoon tea are always special treats.
---
Best for Enrichment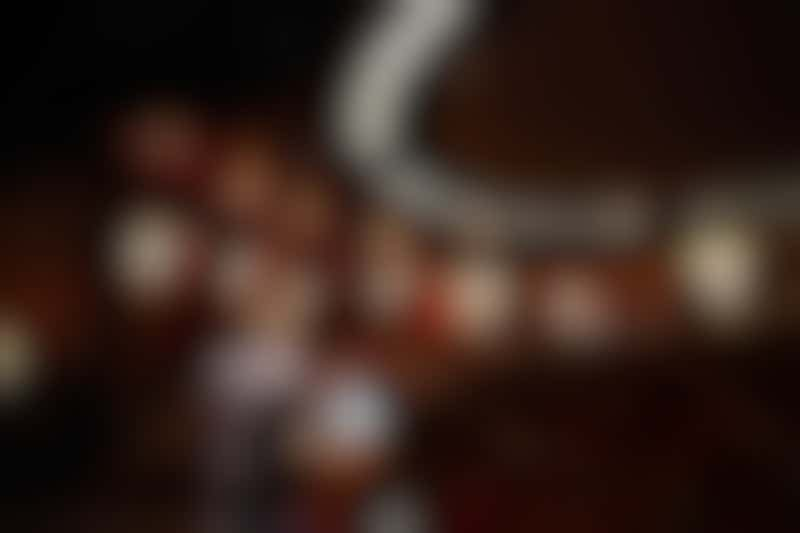 Insights Programme Lecture in Illuminations (Photo: Cunard Cruise Line)
Cunard Line
With sea day-filled ocean crossings and other sailings, Cunard is experienced in finding top-notch enrichment programs to fill passengers' days. Its Cunard Insights speaker series and Cunard Book Club literary discussions are offered on all three ships, while flagship Queen Mary 2 offers even more programs. Embrace your inner thespian with Royal Academy of Dramatic Art acting workshops, and gaze skyward with members of the Royal Astronomical Society.
Crystal Cruises
Crystal made onboard enrichment a priority before other lines decided "edu-tainment" was cool. Its Creative Learning Institute offers computer skills training, bridge classes, golf instruction and art workshops, as well as cooking demos and music lessons. Guest lecturers are always on hand to speak about region-specific topics, as well as popular interests such as political science, current affairs, food and wine, astronomy, and art and antiques. Theme sailings, such as the Crystal on Broadway cruises, bring in big names to speak or perform.
Oceania Cruises
Oceania's options aren't diverse, but what it does, it does well. Hands-on cooking classes, demos and lectures on culinary topics all take place in the high-end Culinary Center on Marina and Riviera, while onshore, Culinary Discovery Tours take foodies on visits to artisan cheese-makers, chocolatiers, vineyards or fish markets. Budding artists can find their happy place in the Artist Loft, where artists-in-residence give instruction in watercolors, needlepoint, and arts and crafts.
---
Best for Night Owls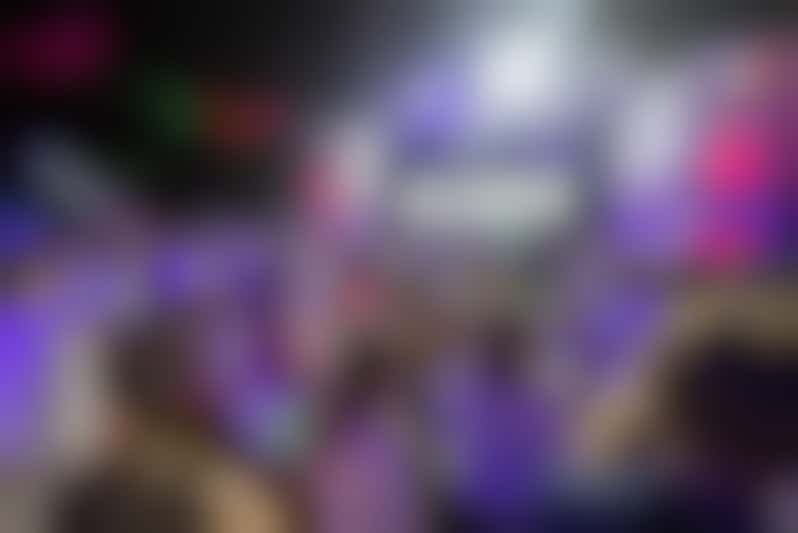 Norwegian Escape Activity/Entertainment
Norwegian Cruise Line
Norwegian ships have an array of bars and lounges, from the bordello-meets-bowling-themed Bliss Ultra Lounge to Getaway's Sugarcane Mojito Bar and other specialty venues focusing on beer, whiskey, cocktails or Champagne. Norwegian's signature White Hot and Glow Parties (they vary depending on what ship class you are on) are the hottest dance parties aboard, where cruisers come dressed in white and the entertainment staff, bedecked with angel wings or layered in neon, keep the fun going with group dancing and on some ships, a mesmerizing video screen. We've also heard some mighty impressive karaoke on these ships.
Carnival Cruise Line
It's no shock that the Fun Ships are ideal for night owls. Carnival's piano bars just might be the happeningest in cruising (true night owls know the songs get raunchier after midnight), and karaoke is offered nightly. You're never far from a bar or dance club, and the casino is often in the heart of the action. Late-night 18-plus comedy has always been a staple event at the line's Punchliner Comedy Clubs.
MSC Cruises
When you're cruising the European way, be sure to adjust to European bedtime, when even the smallest children are found in the nightclub around 10 p.m. That's the vibe on MSC, even on its U.S.-geared ships. Piano bars, sports bars, lounges with wine-blending classes and hangouts with international beer -- it's all there. What keeps the nightlife lively isn't only the atmosphere, it's the clientele; MSC passengers typically keep the party going until the wee hours of the morning.
---
Best for Entertainment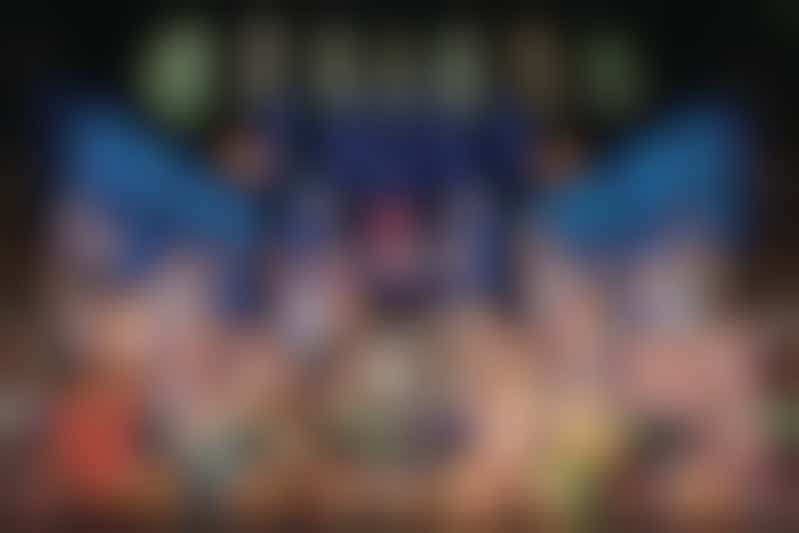 Norwegian Encore's Performance of Kinky Boots (Photo: Norwegian Cruises)
Disney Cruise Line
Disney knows the entertainment biz better than anyone, and that shows in its cruise line offerings as well. Its onboard stage shows mix original productions with live versions of hit movies like "Frozen" and "Tangled," but all feature catchy tunes, creative props and costumes, and favorite Disney characters. Its best known event is its once-a-cruise pirate-themed deck party, which combines an interactive musical show with dance parties and at-sea fireworks.
Royal Caribbean International
This line loves to the push the boundaries of onboard entertainment options. It's the only line to offer ice-skating shows and water-based acrobatic shows. Plus, it was the first to bring Broadway to the high seas with condensed versions of "Mamma Mia," "Hairspray" and "Saturday Night Fever." It utilizes every square inch of space onboard to keep the fun going, with toe-tapping parades along its indoor Promenade shopping and dining district and aerial performances in the atriums of its Vision-class ships.
Norwegian Cruise Line
Norwegian is RCI's competitor when it comes to innovative entertainment options. The line has also introduced Broadway-quality shows including "After Midnight" and "Million Dollar Quartet." Add to that a production featuring the cult hits of "16 Candles" director John Hughes, the unique Cirque Dreams and Dinner Show (part acrobatic show, part alternative dining venue), jazz and blues clubs, celebrity musician impersonators, dueling pianists and comedians, and it's hard not to be entertained.
---
Best for Exploring Onshore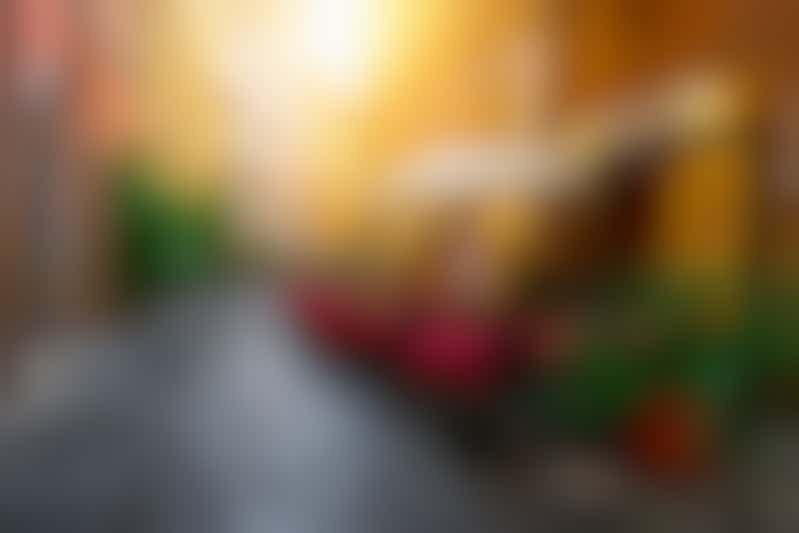 Cozy Old Street in Trastevere in Rome, Italy (Photo: Catarina Belova/Shutterstock)
Azamara
Azamara's catch phrase is "destination immersion," and its fleet of three small ships achieves this in several ways. Itineraries include less-touristed ports and cruise regions, and often feature late-night stays and overnights in port. Plus, nearly every cruise includes an "AzAmazing Evening," a complimentary shoreside event that presents the local culture in an intimate or exclusive setting. When possible, Azamara also tries to schedule its cruises around major destination events, such as Carnaval in Rio or the Grand Prix in Monaco.
Celebrity Cruises
One of Celebrity's goals is to offer sailings to every continent, including Antarctica, with more overnight calls and more small-group excursions. (Clearly, it's following in sister Azamara's footsteps.) A Destination Concierge is on every ship; these port experts assist passengers in making the most of their time ashore, even going as far as creating individual excursions tailormade to your touring desires. Several expedition ships cater to cruisers looking to explore the Galapagos.
Viking Ocean Cruises
Join a home visit in Stavanger, Norway, or a full-day walking tour in Rome. At least one shore excursion is included in each port on all Viking's itineraries. Plus, itineraries tend to be port intensive, so expect to visit a new city nearly every day of your cruise. If you're not impressed by a morning exploring the city, opt to pay for one of the line's more custom shore tours like a helicopter ride or a journey through Nice in the footsteps of Henri Matisse. Want to arrange a private car ride in port? There's a way to do that, too.
---
Best for Water Lovers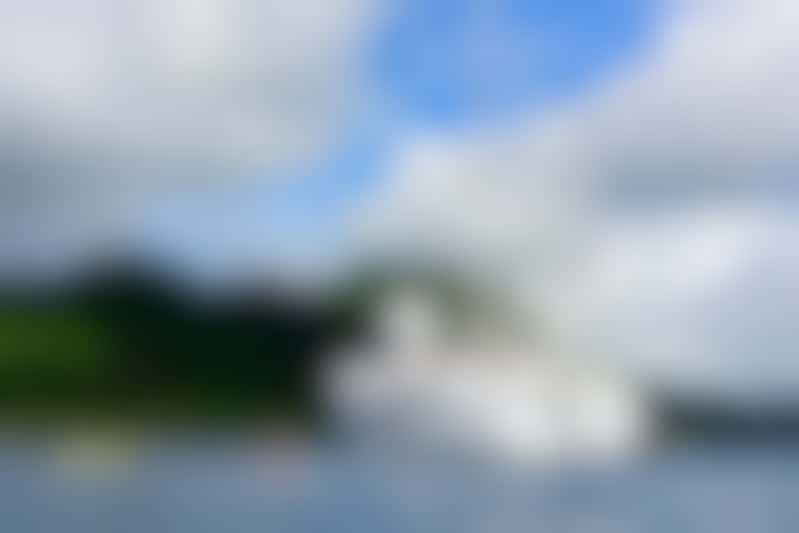 Wind Spirit's Sports Platform (Photo: StevenArtPhoto)
Windstar Cruises
Water-lovers have two reasons to love Windstar. First, the line's yachts have plenty of open deck space, including alfresco dining options, for getting that sea-wind-in-your-hair feel. Second, the ships offer complimentary water sports from a built-in onboard marina. You can borrow kayaks, windsurf boards, small sailboats and inflatable boats and mats. Passengers have access to free snorkel equipment, and water skiing is offered by the ship's staff. Select itineraries feature beach party days, as well.
Paul Gauguin Cruises
Paul Gauguin's namesake ship sails in the South Pacific, an ideal place for savoring water-based activities and scenic island views from the sea. The ship has a retractable aft marina used for complimentary water sports, such as kayaking, windsurfing and water skiing. The ship also lends out snorkel equipment, but it can't be used from the onboard marina, and offers a scuba program with both recreational dives and certification classes. Water-lovers will also enjoy beach days on a little island in Bora Bora and Motu Mahana, a tiny island off Taha'a complete with a floating bar offshore.
Seabourn Cruise Line
Another big-name luxury line with a water sports platform is Seabourn. Its marina is stocked with all the toys: banana boats, kayaks, pedal boats, water skis, windsurf boards and the "doughnut," an inner tube in which you sit while being pulled along by a speedboat. If you're excited about taking advantage of this option, choose your itinerary wisely -- cooler weather sailings and busy ports are not conducive to marina use.
---
Best for Solo Travelers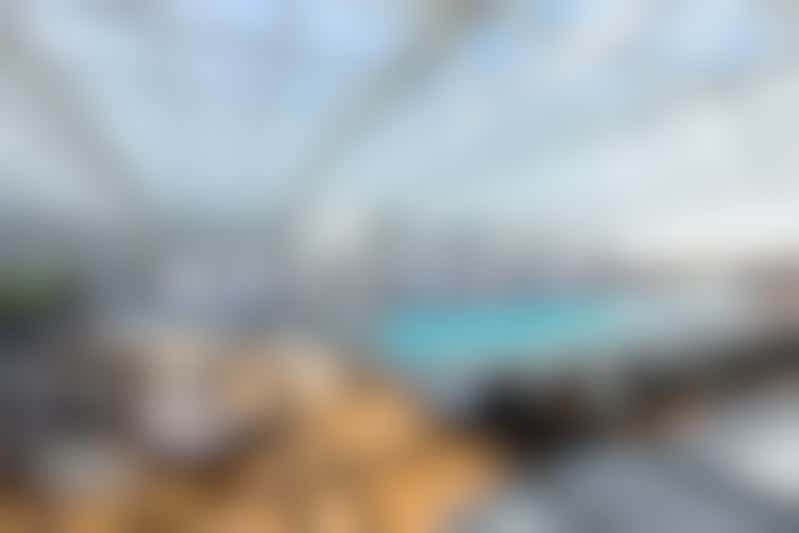 Holland America's Nieuw Amsterdam Lido Pool (Photo: Cruise Critic)
Norwegian Cruise Line
Norwegian's much acclaimed Studio cabins proved to the world that solo travelers aren't always overlooked. Norwegian Epic offers the line's largest studio offering with 128 single cabins measuring 100 square feet with a corridor-facing window, mood lighting and access to a shared social space with large-screen TVs, coffee-making facilities and a bartender. You'll find 82 studio rooms on Escape, with an area that includes a lounge bar and social space. Getaway has 59 studio cabins, with access to a two-deck lounge, complete with a 50-inch TV and a self-service wine bar, as well as a tea and coffee machine.
Holland America Line
Even before dedicated cabins, solo cruisers were choosing Holland for its social atmosphere and a ton of independent travelers sail the line every year. HAL's Single Partners Program is designed for single cruisers with meetups, activities and events geared just toward solos. On longer itineraries, social hosts serve as greeters and dance partners for women. A few ships even off solo cabins without a single supplement. If you're sailing a ship without a solo cabin, the program can arrange for you to share your room with another same-sex single to save you money.
Crystal Cruises
A popular cruise line for solo travelers, Crystal entices lone travelers with its wide range of onboard activities, singles get-togethers, gentleman hosts and low solo supplements. The line even matches solo travelers for group meals at the specialty dining venues. The onboard atmosphere is communal and social, so no passenger needs to feel lonely.