Where to Find the Best Carnival Cruise Deals While Onboard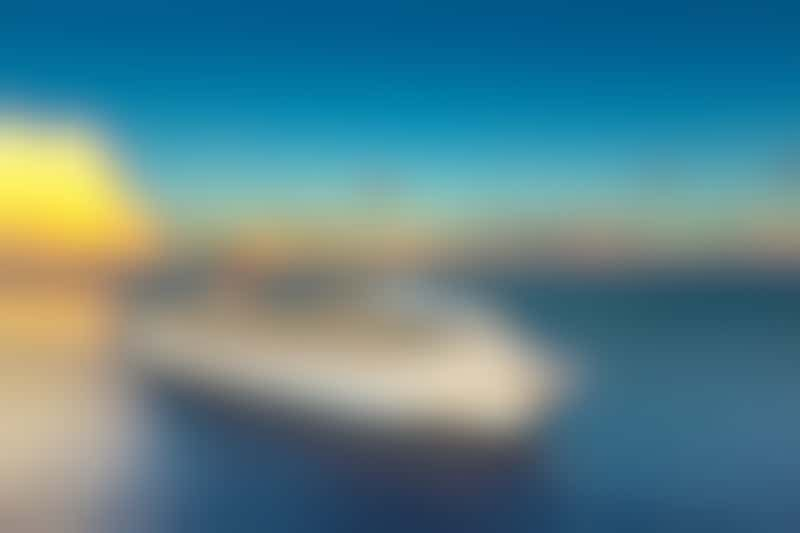 Seek Out Carnival Cruise Wine Sales or Bring Your Own
Each adult (age 21 or older) in your party can carry onboard (in your hand luggage) one normal-sized bottle of wine or Champagne. If you drink it in your cabin (remember to pack a corkscrew, too), there is no charge.
However, if you take your bottle to one of the dining rooms or specialty restaurants, there's a corkage fee, which might still make your total purchase cheaper than buying a bottle onboard.
Another way to save on bottles of wine is by purchasing bottles of wine with Carnival directly before you board.
Another tip: Even if you just purchase one bottle of wine at dinner, if you don't finish it, ask that it be corked and saved for your next meal. When you arrive at dinner the next day, just remind the waiter you have a bottle and they'll bring it to you.
Finally, if you dine in Carnival's onboard steakhouse on the first night of your cruise or the first formal night, you typically will be offered a free bottle of the house wine or a discounted bottle of your choice.
Avoid The Fee-Based Treats and Go for Free Ice Cream on Carnival
Cherry on Top is a candy and ice cream shop with an eye-popping array of temptations, but less-than-tempting prices. If the kids want a sweet treat, steer them to the self-serve soft-serve ice cream and yogurt stations on the pool deck, which are available on a complimentary basis 24 hours a day.
So you won't feel guilty saying, "Sorry, kids," to the candy, bring treats from home to distribute onboard; you are allowed to bring prepackaged, sealed items. Read your Carnival cruise details and fine print before packing to make sure you are not bringing more than the allowable limit.
Carnival Cruise Buffet: Skip the Coffee Shop Drinks and Snacks and Head to the Buffet
Unless you are very fussy about having a latte rather than a regular cup of Joe, skip the JavaBlue Cafe or Coffee Bar. There's free coffee in self-serve machines on Lido, and if you bring your own covered mug from home, you can easily transport it anywhere on the ship.
Also skip the fee-based snacks at the coffee shops; there are free treats at the Carnival buffet.
Do the Free Movies for a Cheap Carnival Cruise Evening
Carnival's IMAX and thrill Theater movies are a cool thing, but there is a substantial fee for the experience. Plan a night at a free Dive-In Movie shown outdoors on a big screen instead. Films are generally action movies and/or family friendly.
Wait On Carnival Souvenirs -- Carnival Cruise Has Sales Later in the Sailing
The shipboard souvenir shops offer temptations, but before you pay full price for a T-shirt or trinket, be aware that throughout your Carnival cruise there will be sales, especially late in the sailing.
Even better, buy your souvenirs on land. You'll be helping out the local economy and saving some cash. For example, in the Caribbean, look for vendors offering T-shirts for a song.
Stick to Free Food on Carnival Ships -- It's Varied and Overall Tasty
Carnival ships offer a ton of free dining options, so you can have variety without having to splurge on specialty restaurants. One of the best and most popular bites on Carnival Cruise Line ships are food celebrity Guy Fieri burgers.
There is no extra charge for the burgers available at Guy's Burger Joint on the Lido Deck. You'll also find free Guy's BBQ on select ships.
You can also get a special meal without the specialty restaurant fee by attending the complimentary Sea Day Brunch, where a lavish spread shows off the skills of the culinary team. Other free food finds include pizza, pasta, deli, burritos and tacos.
Consider Carnival Cruise Line's Souvenir Glass for Cheaper Refills
If you don't have a pre-purchased drinks package, consider purchasing a souvenir Carnival Cruise Line glass. You'll pay more upfront for your first cocktail, but the glass includes cheaper refills.
Book Your Next Carnival Cruise While Still Onboard
If you love your Carnival experience, an easy way to save on your next cruise is with the Future Cruise Vacation Program.
You can book a future cruise on your ship or do so up to four weeks post-cruise, and take advantage of offers such as Early Saver rates that include a two-category cabin upgrade, reduced rate deposit and onboard credit, on select sailings.