Dreaming of blue-footed boobies? Maybe it's the magnificent frigatebird -- his throat pouch swelling into a scarlet balloon -- that steals your soul. Selfies with giant domed tortoises and penguins are also serious bait. If such fantasies tick every bucket list box, then your happy place is the Galapagos Islands. It's best to visit by sea and options for exploration -- from sailboats and catamarans to yachts and luxury cruise ships -- abound.
Picking the best Galapagos cruise for you is no easy feat, however. Most cruises fall into three size categories: small ships with eight-to-20 passengers; medium, 40-to-50 passengers; large, 100 guests maximum by law. What difference does boat size make? Plenty. Each size ship has pros and cons. Here's how to find the cruise that makes the magic for you.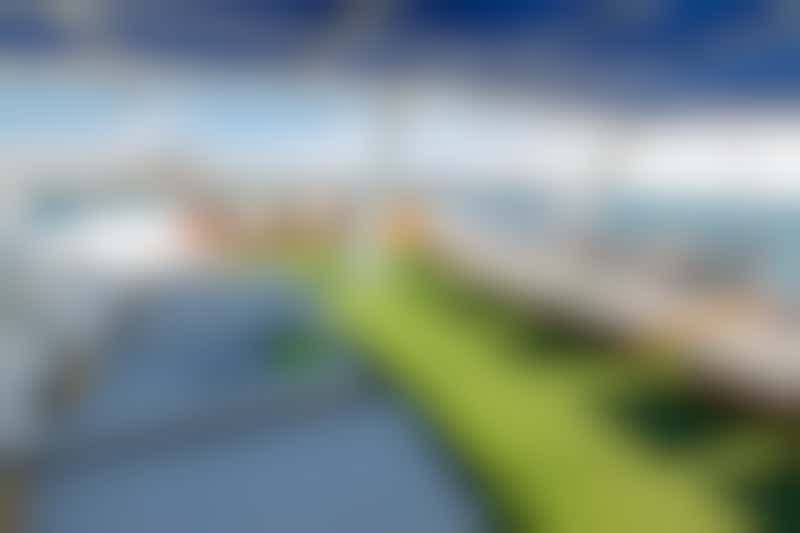 Ecoventura's M/Y Erik (Photo: Ecoventura)
Small Ships: Pros
Small boats have the most flexibility. A snorkeling session, hike or other outing may be spontaneously extended, if passengers feel like it. The captain could allow an extra half-hour for a morning sleep-in. Sometimes, such as on Ecoventura's 20-passenger motor yachts, guides spontaneously modify shore excursions depending upon age group, photography interest, or perhaps, snorkeling ability.
And you're closer to nature, even onboard. You feel and smell the ocean while birds fly about. If a pod of dolphins is sighted, it's easier for the captain to maneuver nearby. It's also simpler to snap great wildlife photographs with only a handful of guests elbowing for the same shot.
If you love boating rather than cruising, small vessels are a good choice. You go all the same places and see all the same sights as bigger ships, yet feel much more like an adventurer. And it's far easier to develop deeper relationships with the captain, crew and fellow passengers.
Small Ships: Cons
You are a captive guest on a Galapagos expedition (most expeditions, for that matter). No going ashore solo. Lots of passenger togetherness. On small boats, there are fewer and smaller public spaces and less to do onboard. Sure, you can hang in your cabin, but it's probably tiny. Count on hardly anyone to schmooze with -- and if someone drives you crazy, you will still see him often and daily.
Plus, everything is little. Like kitchens. So menu and beverage choices are limited. Fussy eaters might find this problematic. If gluten-intolerant, diabetic or have other dietary concerns, ensure the boat can fulfill your needs before you book.
Same goes for guests with medical issues. Small boats won't have doctors onboard. Check your travel medical emergency insurance for evacuation inclusion.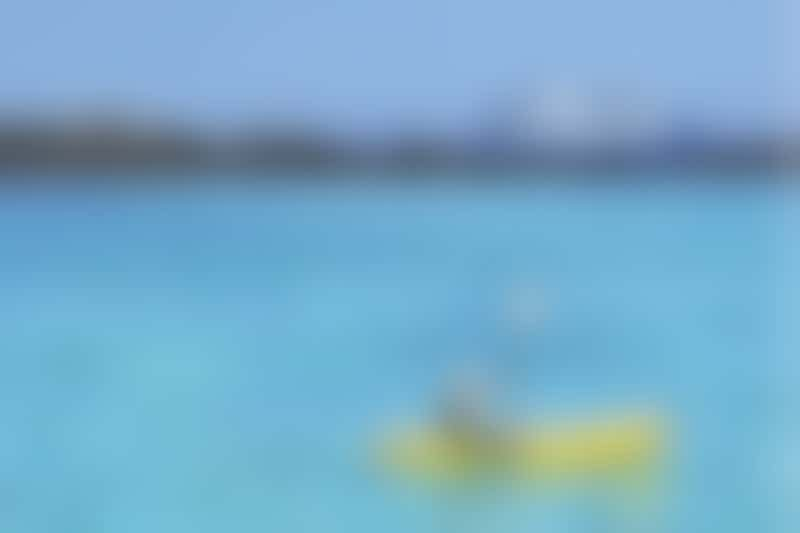 Un-Cruise Adentures' La Pinta (Photo: Un-Cruise Adventures)
Mid-Size Ships: Pros
Midsize vessels strike a happy medium. More folks to mingle with, perhaps two bars rather than one, larger cabins (often with small sitting areas) and more amenities such as a fitness area, game room and library. A doctor is usually onboard. There are typically more specialists, such as a video chronicler, and more gear, like underwater cameras. Some, such as Un-Cruise Adventures, even have glass-bottom boats. Yet midsize ships can still provide much of the intimacy of small vessels.
If you're cruising with your family, pick a ship that's at least midsize. When kids get antsy on a small boat, cabin fever takes on new meaning. Note the minimum age requirement of the boat of choice, as it can vary.
Although the area has relatively calm seas, a lower deck on a medium or large ship is the best choice if you're prone to or worried about seasickness. Seas are usually choppier from July to November, with August and September having the roughest waters.
Mid-Size Ships: Cons
Midsize vessels share cons with large ships but to a lesser degree. There's less flexibility, spontaneity, and sense of an adventure sail. More guests doing what you're doing, making it slightly harder to fall under an island's spell.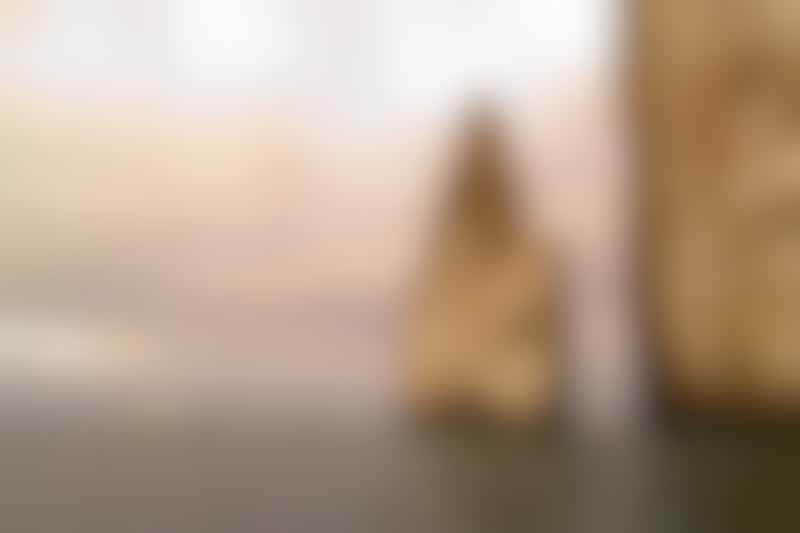 Celebrity Xpedition (Photo: Celebrity Cruises)
Large Ships: Pros
There's more to do and places to go onboard. Amenities resemble a traditional cruise ship on a smaller scale. Large vessels have everything a medium-size ship has, plus live (although minimal) entertainment, more dining choices (including vegetarian and gluten-free options) and more public spaces like gyms, libraries and salons.
For instance, Celebrity Cruises' 100-passenger mega-yacht Celebrity Xpedition, has a hot tub, lounge, outdoor grill, gym and indoor restaurant. Lindblad Expeditions-National Geographic ships may include a sauna and small swimming pool and, usually, photography experts.
On big ships, guest outings are divided so that one group may kayak in the morning and hike in the afternoon, and vice versa. Most Zodiacs go out with eight-to-10 guests; each Zodiac is led by its own certified guide. If two groups are walking one island at the same time, they take different paths (although they will pass or see each other). Plus, with more guides and lecturers onboard, expect more opportunities to learn; each expert brings different knowledge and perspectives.
Large Ships: Cons
Some of the mystique of the Galapagos gets lost. Bigger ships deliver less of an expedition experience. There's more boat, more people -- more everything that's civilized. You may feel rushed on excursions when other groups are scheduled after you. Chances of being alone with that adorable nursing sea lion pup are less. Jostling for pictures with Sally Lightfoots -- those startlingly orange-red crabs perched on black lava rocks -- takes away some of the joy.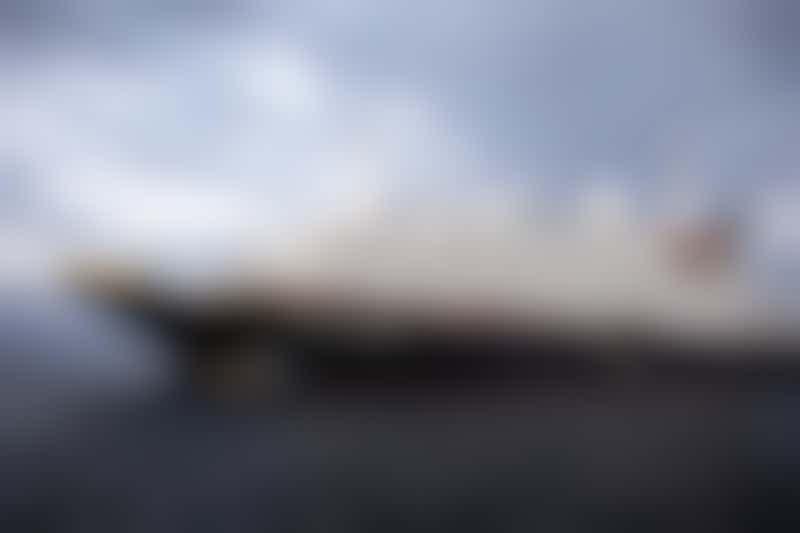 Silversea Cruises' Silver Galapagos (Photo: Silversea Cruises)
Other Options: Luxury
True luxury is limited in the Galapagos. Silversea Expeditions is the only cruise line to offer all-suite accommodations and butler service for all passengers on its 100-passenger Silver Galapagos. You'll sleep on feather pillows and Frette linens, refresh in marble baths, unwind on buttery leather chairs and dine often on lobster and giant prawns. These cruises are all-inclusive, too, covering many extras (pre-cruise hotel, park fees) that other sails may not.
Other Options: Catamarans
Catamaran sails can range from three-to-15 days, providing plenty of choice for devotees. Passenger count is usually 16 guests. Some catamarans are available for charter, making them fine choices for multigenerational family vacations or friends' getaway. (Plus you're sure to like every passenger.)
The least expensive offer small cabins with private baths. Bigger price tags can mean 300-plus-square-foot accommodations with private balconies. A few lines, like Haugan Cruises, even have suites. The fanciest offer sundecks and Jacuzzis, and serve multi-course dinners in elegant restaurants.
Other Options: Live-Aboard Boats
If you scuba, you'll want to look into a dive "live-aboard" boat. Wolf and Darwin islands are considered divers' paradise, so check your itinerary.
Companies like Galapagos Diving Cruises or Ecoventura offer weeklong dive sails on motor yachts. Such yachts are usually eight-to-16-passenger, and of varying levels of luxury. Expect two-to-four dives per day and at least one English-speaking dive master. Due to strong currents, sea swells, cold water and sometimes limited visibility, only advanced divers should consider these cruises. Some companies won't allow diving if you're not certified. Most require diving accident or travel medical insurance, too.
Budget dive live-aboards just provide basics; tiny rooms with a porthole or window, private baths and air-conditioning. Some accommodations have twin beds that convert to queen; others are so small, they only offer bunk beds. (Not for the claustrophobic.)
Higher-priced options provide more creature comforts, such as a lounge, sun deck, gourmet dining and movie or CD libraries. Many live-aboard dive cruises require guests bring dive equipment. Occasionally, scuba gear can be rented.