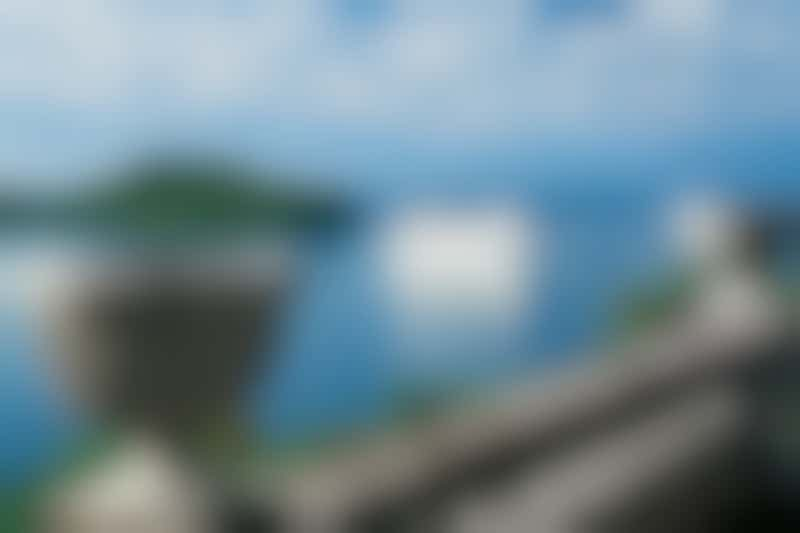 Crystal Symphony (Photo: Crystal Cruises)
Everyone wants a deal, even if they're already paying thousands of dollars for a luxury sailing. Perhaps you like the thrill of knowing you scored that Silversea sailing for less than the other guy -- or maybe you're splurging on a special occasion Crystal cruise and you need to save all the dollars you can to make your dream vacation come true.
Unfortunately, luxury cruise lines aren't in the habit of slashing fares, so set your expectations; you'll never get a Seabourn suite for 100 bucks a night. Language is important. Be wary of huge discounts off the "brochure rate." No one actually pays those inflated prices, so the reduced fare is not necessarily any less than anyone else is paying.
Still, you can find ways to get a better price on a high-end cruise or save on the total cost of your cruise vacation. Think more along the lines of a few percentage points off here or there, free money to spend onboard and reductions on airfare or hotel stays pre- and post-cruise.
Now that you've got the right attitude toward saving, here are a few ways you can book a luxury cruise for less.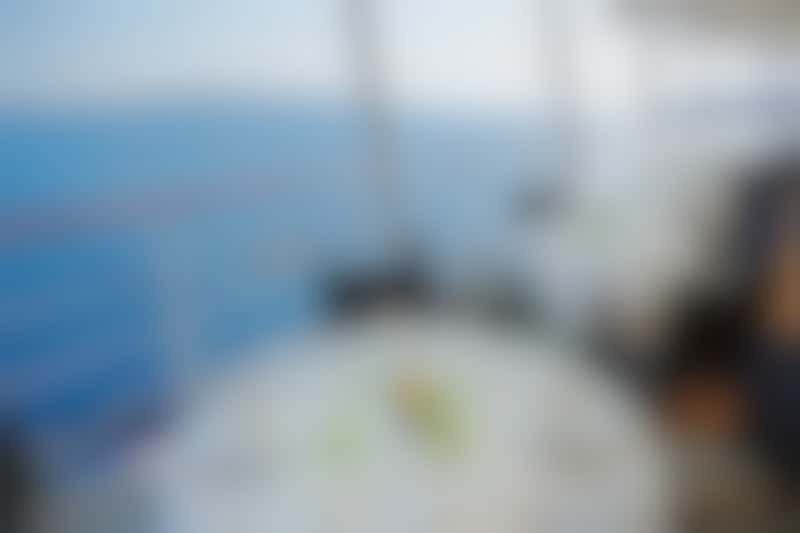 Sette Mari al fresco dining on Regent's Seven Seas Mariner (Photo: Regent Seven Seas Cruises)
Book Early
Most luxury cruise lines offer their best fares early, and then raise rates as cabins sell out. If you're looking for the best price -- and the largest choice of suites -- you'll want to put down a deposit as soon as bookings open, or at least as far in advance as you can. Some cruise lines will offer extra perks (such as onboard credit or free airfare) for booking before a certain date. You will typically not find last-minute sales on luxury lines. More likely, you will find the most popular sailings have sold out long before embarkation day, and the best you can hope for is getting in on a wait-list.
Check for Sales
Luxury cruise lines don't offer the same frequency of sales as some of the mainstream lines, but if there are certain cruises that aren't selling well, the cruise line might offer a discount or extra-value offer, such as free airfare or a business-class upgrade, a free pre-cruise hotel, suite upgrades, onboard credit or perks like internet and drinks packages (when those things aren't already included in the fare). The best way to find out about such offers is to sign up for cruise line emails or establish a relationship with a travel agent who can alert you to deals.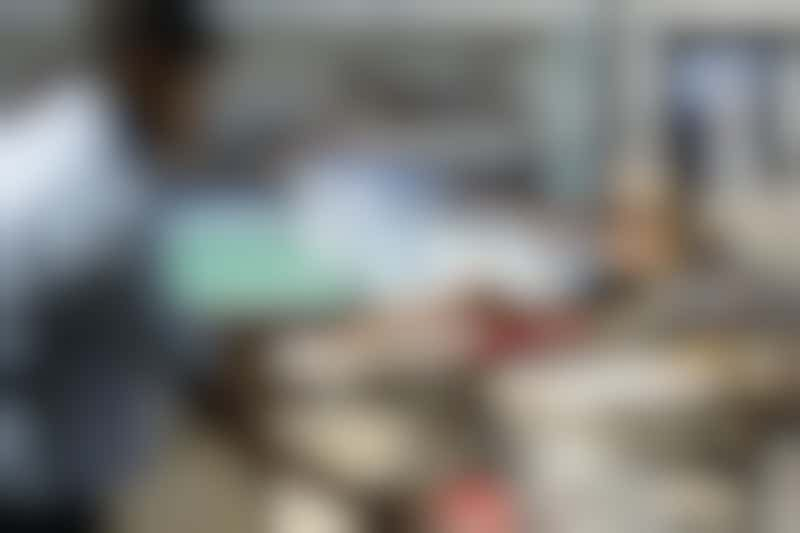 Pool deck on Silversea (Photo: Silversea Cruises)
Book Your Next Cruise Onboard
Like the mainstream lines, luxury cruise lines will reward cruisers who book their next sailing while onboard a cruise ship. Crystal offers a 2.5 to 7.5 percent discount, while Seabourn and Silversea offer a 5 percent discount. Azamara, Regent and Oceania offer a range of savings, onboard credits and reduced deposits. These deals are often combinable with general early-booking offers and transferrable to your preferred travel agent.
Booking a Cruise Onboard: How to Score Extras and Discounts
Be a Loyal Repeat Passenger
Pick a line, stick with it and sail often, and you can benefit from past-passenger perks from the cruise lines' loyalty programs. Rewards include onboard credit, discounts, free upgrades and even free cruises. Check with your line because sometimes past-passenger discounts are combinable with limited-time offers, early-booking discounts and onboard booking bonuses. You'll have to sail often to reap the biggest benefits -- not a cheap endeavor when you're cruising on luxury lines -- but if you're going to cruise anyway, why not get some savings handed your way?
Sail Back-to-Back Cruises
When you sail two or more cruises in a row, not only do you get to laugh at all the sorry sods who have to disembark while you stay onboard for another round of pampering and fine dining, you also get a discount. Seabourn, for example, offers up to 10 percent off when you book consecutive sailings on the same ship; Silversea offers 5 percent. Crystal and Regent decide discount amounts based on the particular itineraries involved.
What to Expect on a Cruise: Back-to-Back Cruises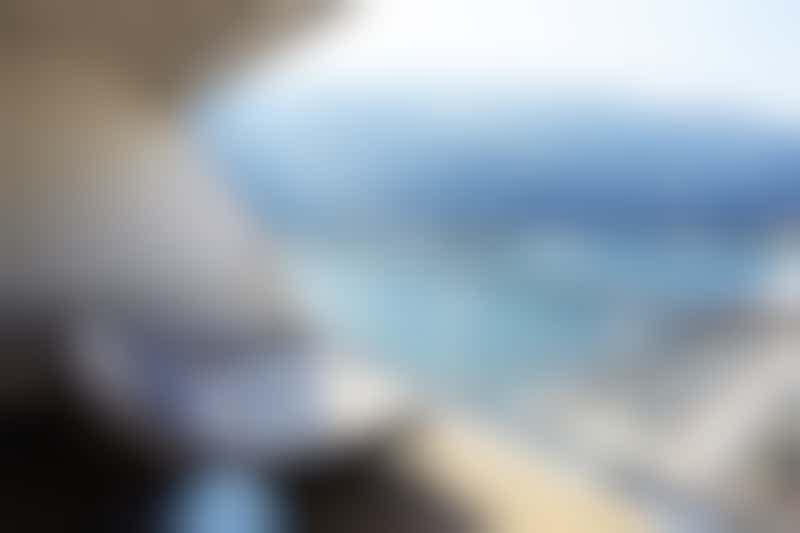 Seabourn balcony (Photo: Seabourn Cruise Line)
Sail Off-Season
Luxury cruise ships sail around the world and try to avoid cruising anywhere during a less desirable time of year. But some ships do stay in the same place for a season, and you can often find deals at the beginning and the end of those seasons. For example, we found Regent Alaska cruises in May from $4,999; the starting rates for the same sailings in July and August go up to $6,499. End -of-season transoceanic crossings sometimes have a lower nightly rate, as well.
Shoulder Season Cruise Deals: 5 Tips to Save
Use a Travel Agent Who Belongs to a Luxury Consortium
Travel agents who belong to a luxury consortium -- like Virtuoso, Signature or Ensemble -- are not only very knowledgeable about luxury cruises, but they can join together with their partner agencies to negotiate special rates or perks for their clients. The consortia also run the occasional hosted sailing, with perks like free shore excursions, gratuities or cocktail parties. In general, booking a cruise through an agent can yield better rates or more free extras than booking directly with a cruise line -- with more personalized service, to boot.